NEIL LENNON today responded to his critic in The Celtic support, who he categories as a 'new breed' and reckons that the are probably too young to remember the bad old days of the 1990s when Rangers were the dominant force in Scottish football and Celtic struggled badly.
And the Irishman pointed out that he is well aware and more than capable of getting Celtic across the line in both the league and the Cup and pointed out for anyone who has forgotten, just how impressive his record has been at Celtic since signing from Leicester City.
"There is no evidence to suggest I can't take the job on," Lenny said as his Media Conference at Lennoxtown this morning continued.
We've already reported on the opening remarks made by the manager when he talks about resting players at the weekend and playing the likes of young Dembele and Henderson – see HERE.
He also stated that Celtic seemed to play with the handbrake on at Ibrox on Sunday and obviously this defeat and the poor performance has had his critics among the support out in force ever since. Lenny though is not one to walk away from trouble and he'll always face it head on, especially when Celtic is involved.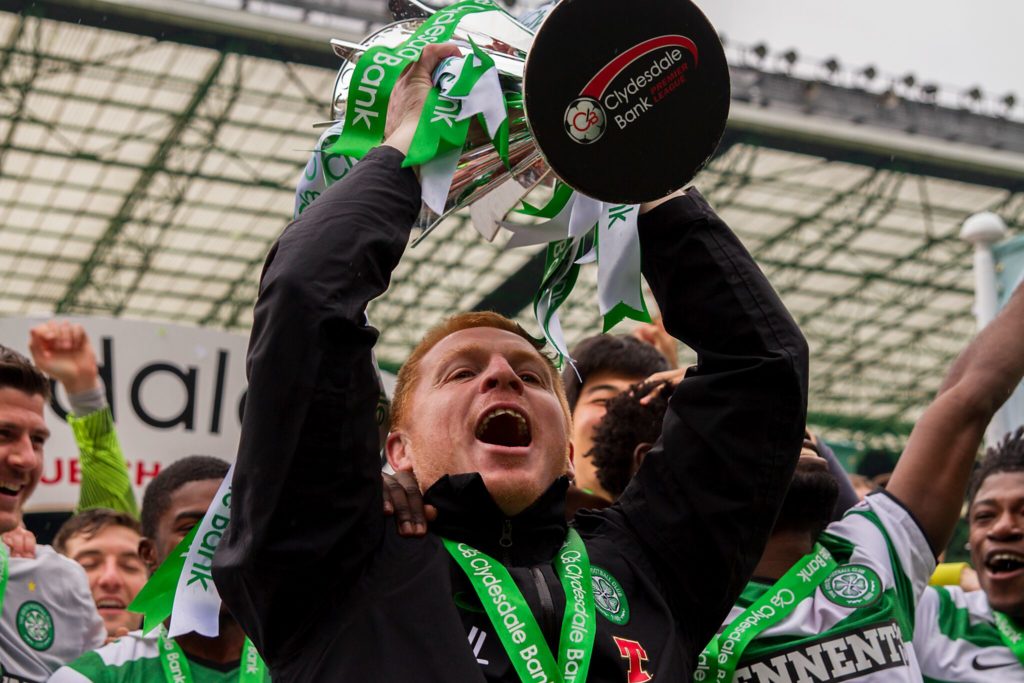 "I have been here since 2000 and in that time Celtic have won 14 league titles and I have played a part in 10 of them," he said. "So I think I know how to win titles here.
"I think that gets overlooked. If we win the (Scottish) Cup that will be my seventh Cup and any time we lost the league that I have been involved in it was on the last day of the season."
"I think there is a new breed of supporters, here or elsewhere. Since 20 years ago the only thing they have seen is success.
"They don't remember the 1990s as the older generation do. I can't take it for granted, they might. That comes from an immaturity from their point of view," Independent.ie reported.
Niall J has outlined the case for giving Neil Lennon the job on a permanent basis several times on The Celtic Star including AFTER that horrible 'Handbrake Sunday' defeat at Ibrox – see HERE.
Listen to Neil Lennon's full Media Conference below…
Do you agree with Neil Lennon on the emergence of a 'New Breed' of Celtic fan? Have your say and join the conversation over on the New Celtic fans forum Celtic Noise. It looks like it is going to be a lively debate!
Lennon on a "new breed" of @CelticFC supporters.
"Since 20 years ago the only thing they have seen is success. They don't remember the 1990s as the older generation do.
"I can't take it for granted, they might. That comes from an immaturity from their point of view."

— Ronnie Esplin (@RonnieEsplin) May 16, 2019