WE asked this morning for Celtic supporters to come forward to be part of our supporters Q&As on The Celtic Star after we looked back at an earlier example featuring Carly Nugent – Supporting Celtic in Europe: 'We drink, party and make friends wherever we go,' Carly Nugent see HERE.
First to step forward is Celtic season ticket holder and dad of two, Barry Paton and here's how he got on answering The Celtic Star's questions…
If you would like to participate pleas email editor@thecelticstar.co.uk and we'll email you back with some questions. All you need to do is send back your answers with a few Celtic related personal pics we can use and we'll do the rest. Here's Barry's Celtic Q&A…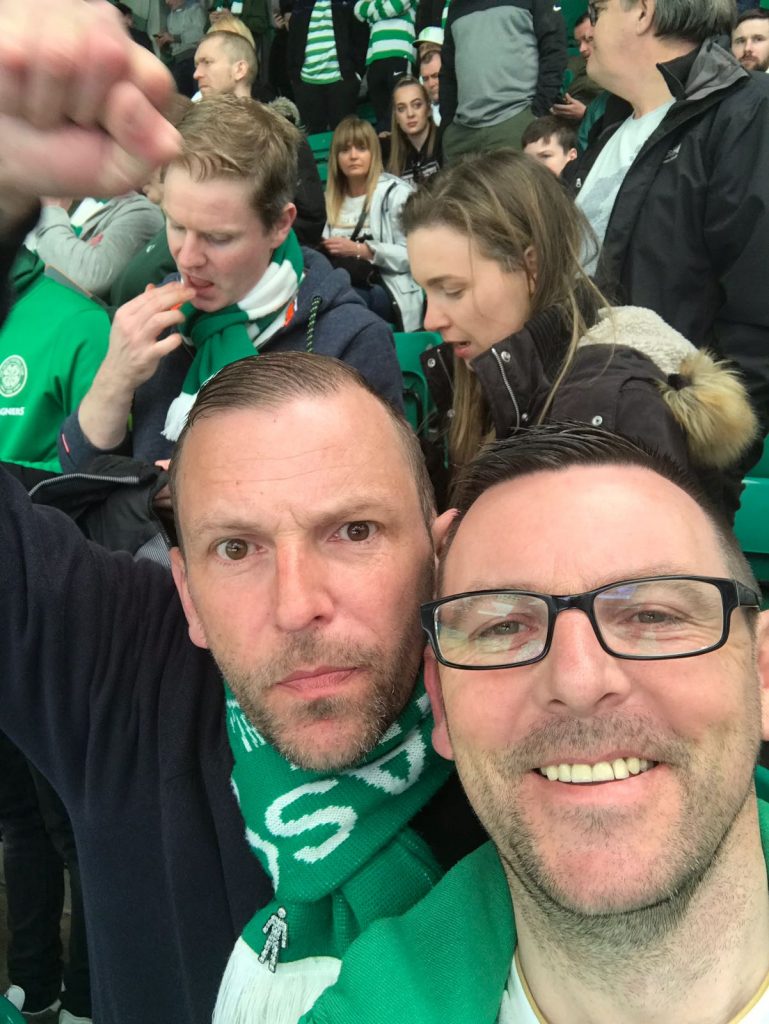 Can you tell us a little about yourself?
I'm dad of two, a boy Cole, who is 7 and a ghirl Sophie and she is 9. Both are Celtic supporters but my partner Lindsey unfortunately is a fan of another Glasgow team!
What does Celtic mean to you?
Celtic has been a massive part of my life for as long as I can remember, me and my brother Steven have been going since I was knee high, I couldnt imagine not having Celtic in my life.
How long have you been supporting Celtic and can you remember much about your first ever game?
I've been going since 1984, my first game was against Morton and we won 5-0.
Who were your early Celtic heroes?
Paul McStay, loved him he was my idol. Also Tommy Burns of course and John Collins – all top players.
What's your favourite Celtic song and why?
YNWA when it's a Champions League night under the lights packed to rafters that song sung properly is best feeling in the world!
How often to do you get along to the games these days and what's your match day routine?
I get to most of the home games. We have been season ticket holders since 1997. We dont get to as many away games as we'd would like but still get to a few every season.
Have you traveled to an away day in Europe to see Celtic? If so can you tell us about your experiences?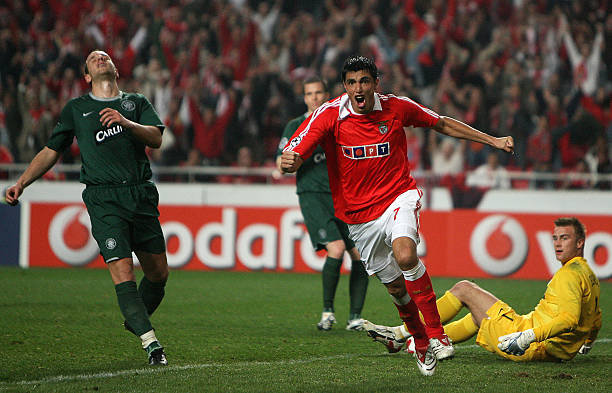 Been to a good few in Europe; Lisbon, Milan, Barcelona and a few down south as well. I told the missus that I was going to gym to try and get fit and went to Lisbon for 4 nights for the Benfica game few years ago. She wasn't amused!
If Celtic could have one Lisbon Lion in his prime playing for us now, which Lion would you choose to play?
The obvious choice would be Jinky or Cesar but I'd have Bobby Murdoch. I used to see him all the time up at Castlemilk swimming baths – he always had a story to tell and was an absolute gentleman.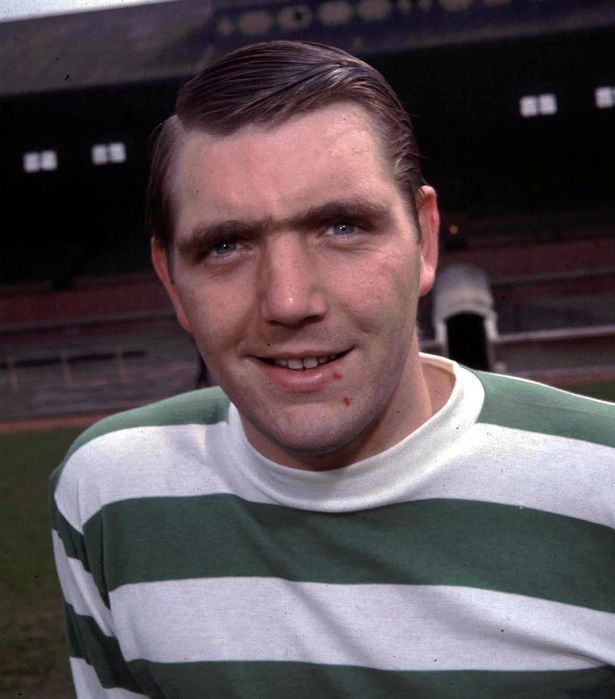 Other than being at the game watching Celtic, what else do you like to do in your spare time?
I'm Football obsessed but also enjoy the darts and a game of snooker.
How do you think this season has gone so far and are you confident that it will be a successful one for the Bhoys?
We haven't started season as well as we would like. There has been a few problems with transfers and injuries as well as behind the scenes, I feel at times like that we should come together and stop the bitching you see some fans do, without sounding bitch myself! Referees in this country are a joke and the people in charge of the game need to adress this, but all that said I'm confident we can do the treble/treble.
How do you think Brendan Rodgers compares to the former Celtic bosses you have seen manage the team?
His record speaks for itself. Six trophies out six, an Invincible season – without doubt the best manager in my lifetime. Here's hoping he stays for 10 and beyond! I was fan of the total football from Tommy's team and Wim's stopping of 10 in a row for a team no longer with us.
Finally can you tell us a funny story about your time supporting the Hoops?
It's funny every time that I see Lindsey's old man and he tries to convince me that Rangers are still the same club, I think he is trying to convince himself, bless him! HH
If you would like to take part on our Celtic supporters Q&A then simply email editor@thecelticstar.co.uk and we'll get back to you straight away!
Have you visited the new Celtic fans forum CELTIC NOISE yet? Have a look and join in the conversation…