RYAN CHRISTIE scored the winner in last season's Betfred Cup Final against Aberdeen at Hampden and the midfielder is keen to get back to the national stadium next month for the semi-final with his ultimate goal being to successfully defend the trophy to give Celtic a fourth successive League Cup triumph.
That only happens if Partick Thistle don't produce the shock of the season at Celtic Park tomorrow night. Neil Lennon has already indicated that he will shuffle the pack and rotate his squad to give some players much needed game-time, rest up some of his over-worked stars and allow some others carrying knocks to put their feet up.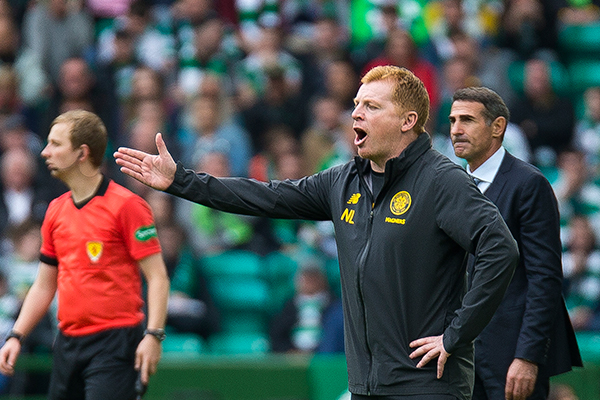 That may give new Thistle manager Ian McCall some hope at least as he takes charge of the Jags for the first time in his second spell as boss. But it could also work against him with some fringe men out to show the Celtic manager just exactly what they can bring to the team.
Earlier today we looked at Neil Lennon's impressive start to the season and compared this to the two starts to the season that Steven Gerrard has had at the Rangers and also Brendan Rodgers start to last seasons campaign. It makes for very interesting reading and really does indicate that the current Celtic boss is doing an outstanding job and that 9IAR is well on course.
It's well worth checking out. 9IAR Report – Gerrard's stats show Rodgers was beatable but Lennon is a different kettle of fish…see HERE.
Earlier today Lenny revealed that he has warned his side against complacency against the Championship's bottom side, Partick Thistle who visit Celtic Park tomorrow night. The Celtic manager referenced the infamous night in the 2013 League Cup versus Morton as an example of what can happen against lower league opposition when he's been in charge and he has no wish for a repeat of that particular nightmare.
Lennon remembers all too well what can happen if you take your eye off the ball in these somewhat low-key games.
With places up for grabs against @PartickThistle in the #BetfredCup, the Bhoys were keen to catch the eye of the coaches at Lennoxtown! ????

— Celtic Football Club (@CelticFC) September 24, 2019
"The Morton one is a reminder to us these things can happen," Lenny said at today's Media Conference, which you can watch below, courtesy of Celtic TV.
"It was one of those games – we had 30-odd attempts at goal and Morton scored a penalty. We could have played for days and probably not scored.
"So we need to take the luck element away – the bad luck of the cup – and play strongly. We want to keep our form and momentum going."
Lennon was keen to welcome Ian McCall, who will begin his second stint as Partick Thistle manager tomorrow night. Lenny and McCall are friends with the Celtic manager being one of the reasons why McCall was appointed Ayr Utd manager after giving him a glowing personal reference.
"Ian is a very good, experienced manager and did a fantastic job at Ayr," Lenny noted.
McCall will be joined in the dugout by former Thistle manager, Alan Archibald, who was replaced with Gary Caldwell in October last year. Archibald spent 5 years at Firhill and completes a quite formidable duo with McCall.
"With Alan Archibald back as his number two, it's a very potent combination," the Celtic manager noted.
You can watch his full Media Conference here…
Back to Ryan Christie who has been speaking to this week's Celtic View, which incidentally comes with a giant team poster.
"The League Cup comes around very quickly in the season and you need to be right on it," Christie said.
"That's the quarter finals here in mid-September, so there's a lot on the line so early in the season but that's the kind of mentality we operate under, with European qualification taking place from the off.
"It's great for the new boys as well. Part of the reason they'll have come here is to win silverware, and we'll go into the Partick Thistle game determined to reach the semi-final. These big games come quick and fast, especially when you play for Celtic."
Christie hammered that penalty high into the Rennes net last Thursday night to earn Celtic a valuable away point in the Europa League and he revealed that he was given the job as spot kick specialist at the start of the season by the manager.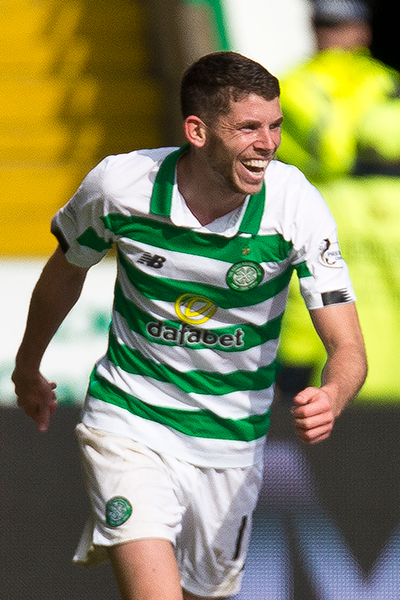 "The gaffer said from the start of the season that he wants me hitting the penalties," the midfielder said.
"I was delighted when he said that. It was a decision he made from the first game and I'm really happy to have that opportunity because it'll let me add more goals to my game.
"We practice them in training and Stevie Woods is always helping us. He does different things to put pressure on us and there are always bets, so it's good fun and the work has been paying off. I always have confidence in myself to step up and take the penalties, so long may it continue."
He has made that number 10 role his own and has been more than comfortable moving wide to allow for tactical changes and substitutions in matches. Yet his all action, high octane pressing game is clearing having a profound impact on the way Celtic are bossing games this season. He was very unlucky not to have been awarded a penalty in Rennes when the Spanish officials someone missed the clear foul on the Celtic man who was just too quick for the defender.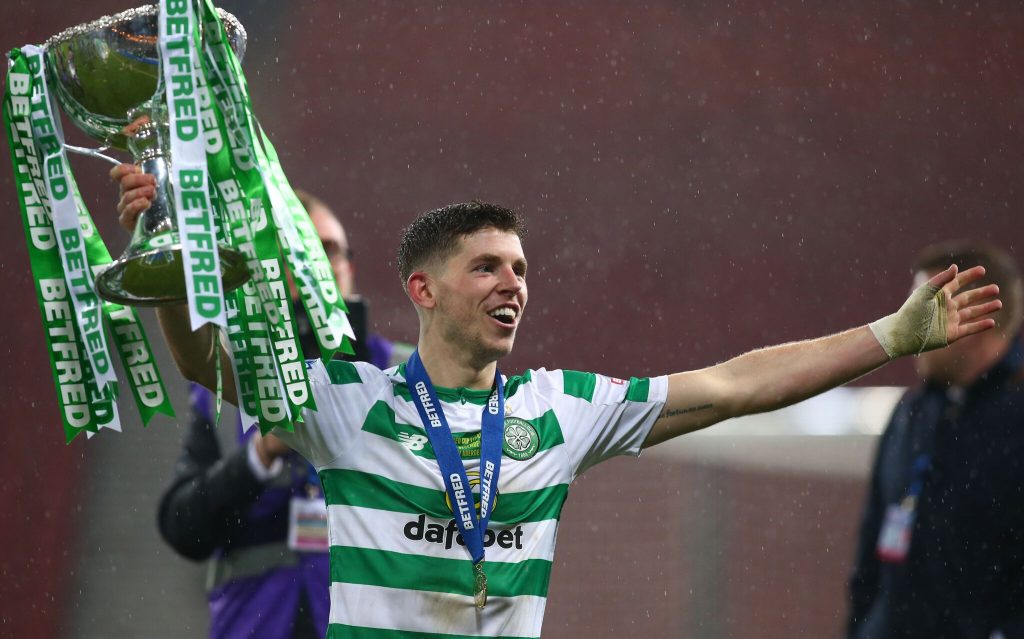 "I'm on 10 goals now so I'm reasonably pleased with that. I don't focus on end-of-season targets as much as I do month-by-month targets."
Lubo98
Full match report as the Bhoys make it two wins out of two in the @spfl Reserve Cup! ????

— Celtic Football Club (@CelticFC) September 24, 2019
ALSO ON THE CELTIC STAR TODAY…
Lenny hands Gordon the Gloves – 'Not only does he need to play, he deserves to play'…see HERE.
'I'm happy with my performances and how the club has welcomed me,' Elhamed…see HERE.
Celtic Bashing – 'I wanna Make some Cash', Charlie's Grubby Media Business…see HERE.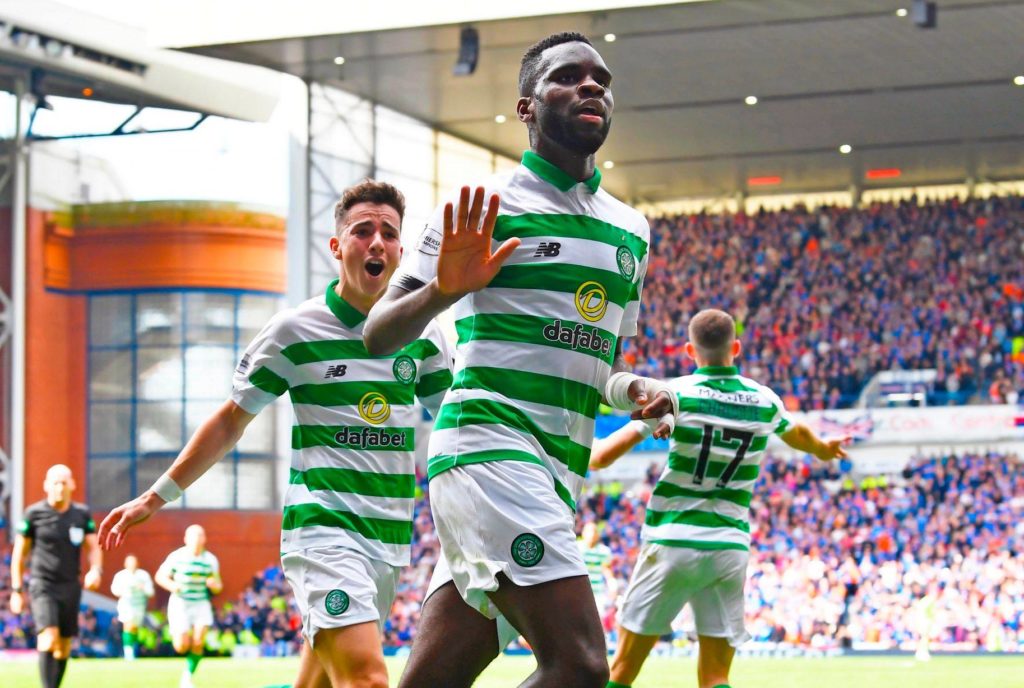 9IAR Report – Gerrard's stats show Rodgers was beatable but Lennon is a different kettle of fish…see HERE.
Legend's Beautiful Sunday Verdict – 'I was surprised at how comfortably Celtic won'…see HERE.
Premier League to Celtic is no 'step down or backwards' says Jolly Green Giant…see HERE.