THE HONEST MISTAKE that denied Scotty Sinclair a hat-trick wasn't even close to being a correct call. When Callum McGregor was flagged at Ibrox last month, you had to admire the accuracy of the call from the assistant referee who flagged the marginal but correct decision.
On Saturday after he had missed a penalty and then an open goal from one yard out, followed that up with two goals then completed his hat-trick, Scotty Sinclair could not believe that he was flagged as offside.
Speaking at the post match media conference about that decision and his own penalty miss, Sinclair was very clear that he should have had a hat-trick one way or another.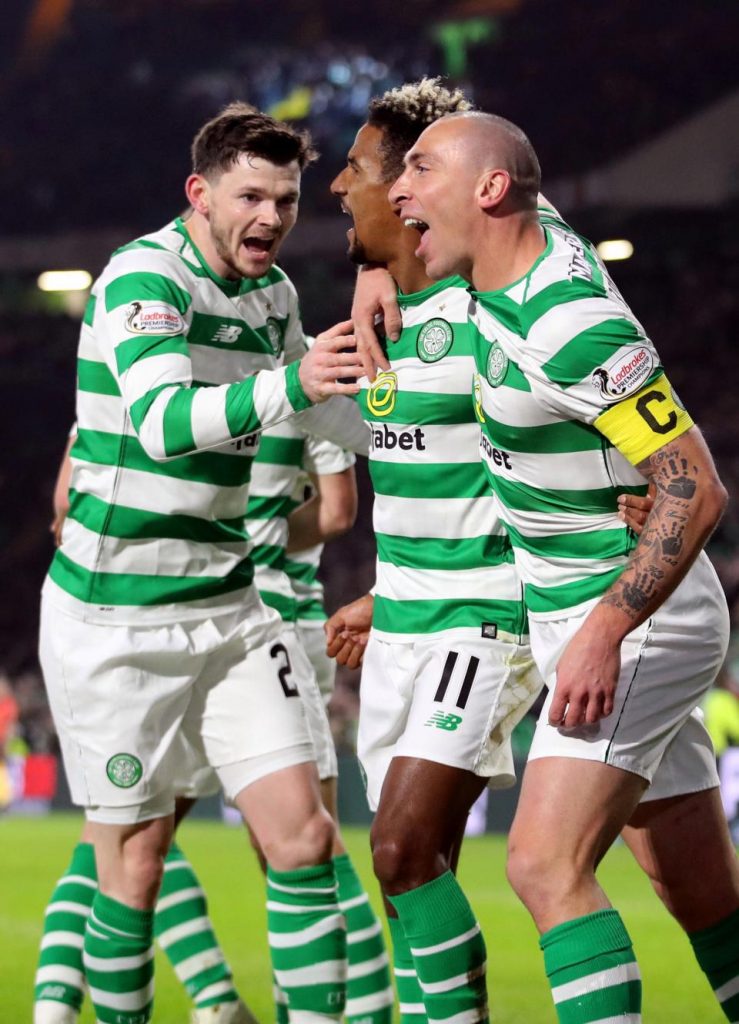 "I thought I was onside. I've seen it back and I was MILES on.
"I was so unlucky but there is nothing I can do about it now.
"It was as clear as day to me. I couldn't believe it because it seemed to me I was at least a couple of yards onside. So it is a bit disappointing.
"The thing is, you always get those games, but it is up to me now, with the experience I now have, if you miss a chance or miss a penalty you just get on with it.
"I think you saw that I just kept going and my goals came.
"I've taken some important penalties since I've been here, I can think of numerous occasions.
"I'll ALWAYS step up, I've always got that confidence, and the next time I'll put it away.
"The goalkeeper went the right way and made a great save."
As we suggested earlier today, if you are reading this Scotty, straight down the middle and high into the net for the next one please!
Sinclair has been on excellent goalscoring form and seems to be getting onto goalscoring positions more in recent games than was the case at the start of the season. That of course means he can get more goals but also more mishaps – like that sitter shortly after his penalty miss.
The Celtic crowd on Saturday stayed with the player and he rewarded them with three goals – one of which was wrongly flagged as offside.
He knows that the competition for a place in the team is intensifying and the best way to stay in the starting eleven is to score goals and play well.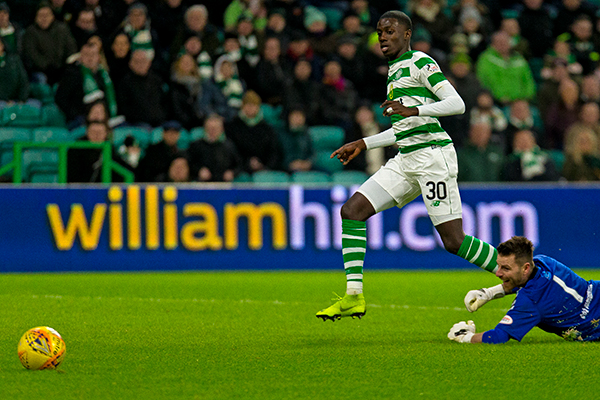 Timo Weah, Oliver Burke and Vakoun Issouf Bayo have all been added to the Champions squad in this window with Weah and Burke both impressing at the weekend – Weah replaced Sinclair shortly after the Honest Mistake and grabbed a debut goal too.
"The manager has brought in players and it creates good, healthy competition," Scotty noted.
"It keeps everyone on their toes and it makes sure that everyone keeps performing. So it's good.
"The pace we've got makes for a great impact from us. You saw Tim's pace when he came off the bench and obviously he adds a goal as well. He's sharp, he's got skill, and it's great to see.
"He's at a new club and he's keen to do well.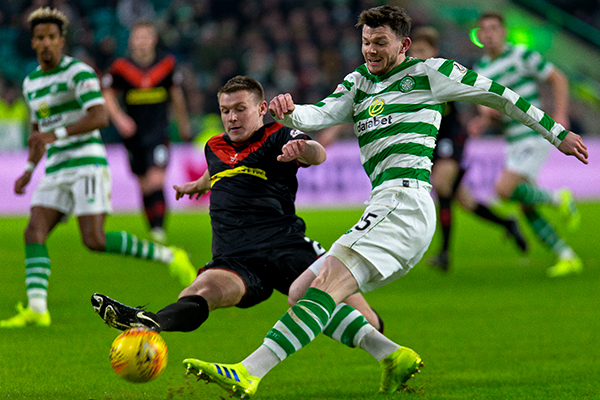 "And it is the same with Olly — he is a powerhouse and he is just as quick, and I'm sure we'll see more of him as well. I'm still hungry. I just concentrate on my game and keep performing. That's all I can do."
Also on The Celtic Star…
Jim Craig – Burntisland Shipyard, John Cushley and Alfredo Di Stefano to Celtic
Watch Celtic Fans TV: 'Burke's debut, Weah's impact and what's still needed in the Window'
Stop the Ten! The Rangers spend £5m on Defoe, hit with 'Second Liquidation' warning
Scott Brown? 'I'm very hopeful that he would be staying here,' Brendan