Jeremie Frimpong yesterday stated that he was happy at Celtic and admitted that the interest in him from Bayer Leverkusen in the January transfer window caught him completely by surprise. However he realised that the chance to move to one of the top leagues in Europe was just too good to refuse.
The right-back established himself as a first team player at Celtic almost straight away after arriving from Manchester City's Academy side in September 2019 for just £300,000. The Dutch born defender had tricks, plenty of skill and crucially had pace to burn and unlike most of the project signings brought into Celtic he was quickly elevated to the first team in a League Cup match over Partick Thistle at Celtic Park where he was named Man of the Match.
Frimpong went on to become a fans favourite at Celtic, even when he was sent off in the League Cup Final win against theRangers, in the match where Christopher Jullien scored the winner and Fraser Forster saved the penalty that Frimpong was unfortunate to concede, he even managed to turn this into a positive with his 'Oh My Days' quote which became his catch phrase.
Frimpong was injured by that Kilmarnock thug down at Rugby Park, the protection for young talented players in green and white non-existent from the men with the whistles. The season was called early with Celtic well ahead and heading to a 9th successive title and Frimpong later in the year added a Scottish Cup winners medal to complete his own personal Scottish treble, the next month he'd be away to Germany with the £11.5m transfer fee – which would have had a Manchester City sell-on fee due – being the funds that essentially made the difference in the Celtic FC PLC results realised a week or so ago.
Had Frimpong stayed at Celtic he'd have been exactly the kind of player that Ange Postecoglou wants in his team but their paths never crossed at Celtic Park, until tomorrow night at least where the Australian will be tasked with selecting a left back who has the pace to cope with Frimpong, and the answer to that could well be to give a starting debut to Liam Scales, who looked like he'd got the legs to cope with Frimpong when he came on for his Celtic debut in the closing stages of last Thursday's League Cup quarter final win over Raith Rovers.
He even passed his driving test while at Celtic and bought his first car, see below.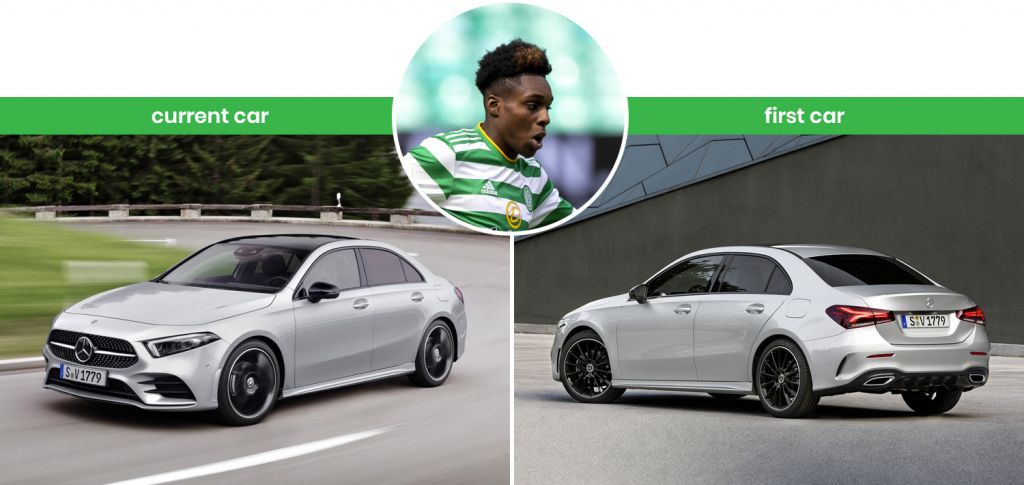 "It will be nice to return to a stadium where I have had success but now I return to win not to play for Celtic but to try and win against them," Frimpong told Daily Record. "We know the atmosphere the fans will create. I know that better than anybody – but we just have to focus and play as we know we can.
"I was not looking to leave Celtic, when the chance came to join Leverkusen it was not something I was actively looking to do. I was happy with my teammates, happy with the fans.
"The Bundesliga is one of the top three leagues in Europe and when you get that chance it was impossible for me to say no. I didn't know of their interest in me. It was a shock – but the chance to play for one of the best clubs in Germany was not something I could turn down."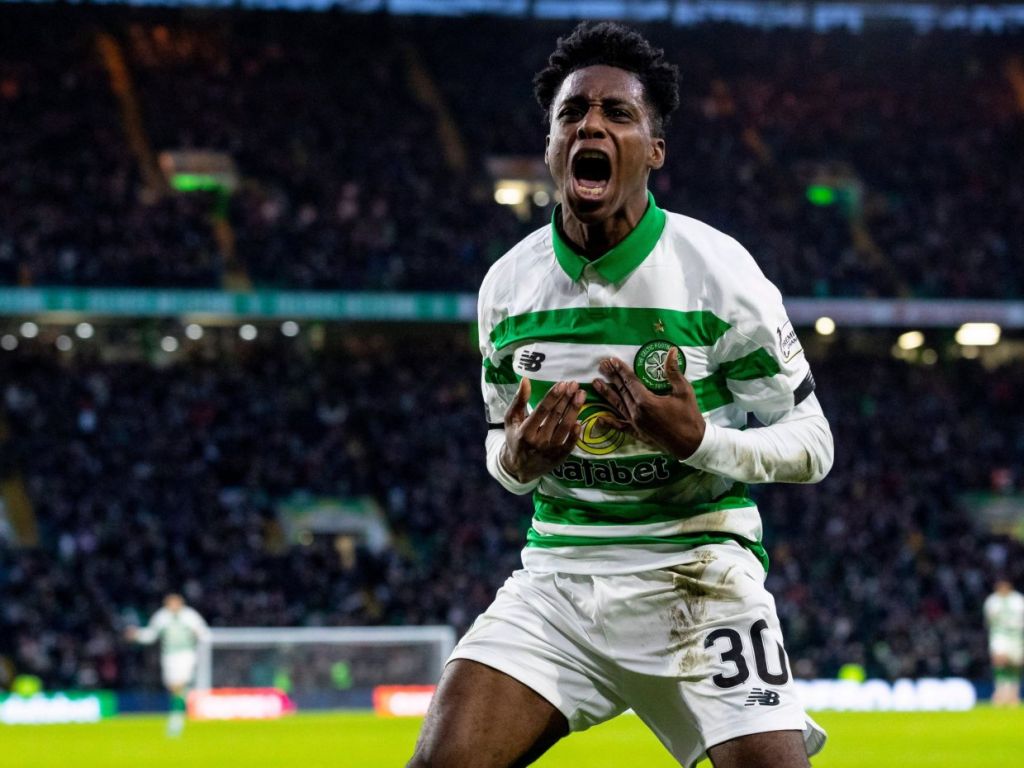 Frimpong remains grateful and respectful towards his former Celtic manager Neil Lennon who left the club in March after a dreadful final season in charge of the club. "When I heard that Neil Lennon had resigned I was shocked. He is a man who has given everything for the club – but if he thought it was time for fresh ideas then I think him stepping down says everything about his character and how he will always put the club first.
"I will always be grateful to him – he gave me a big chance and will always be an important man in my career."
That's one way of looking at it but few Celtic fans would go along with that assessment. It is however classy for the former Celtic player to be so respectful towards the manager who helped him make the breakthrough at senior level. And Frimpong, ever the optimist, reckons that Celtic's days of winning trophies will return shortly under Ange Postecoglou.
"There is a new coach now and I am sure that winning trophies will return to Celtic. Celtic fans became so used to winning trophies now that it has not happened for a season it is unusual for the fans. They are a big club and I am sure those days are not far away," Frimpong stated. Hope he's right.