HENRIK LARSSON has spoken to Chris Sutton about his time at Celtic, why he knocked back Manchester Utd a few times to remain at Paradise and why back in 2015 he spoke to Celtic about becoming the new manager but didn't particularly like the answers he got to the questions he raised.
Henrik has always been an honourable man but has never been anyone's fool and it seems particularly telling that even though he'd love to manage in England or at Celtic when we was offered the Celtic job, presumably by Dermot Dermond and Peter Lawwell, he refused.
"I was offered the Celtic job once, around 2015. I was manager of Falkenberg. I had a meeting with the owner and another member of the board, and they wanted me. But I saw some things. I asked them a few questions about different things and I wasn't really pleased with the answers I got," Larsson revealed.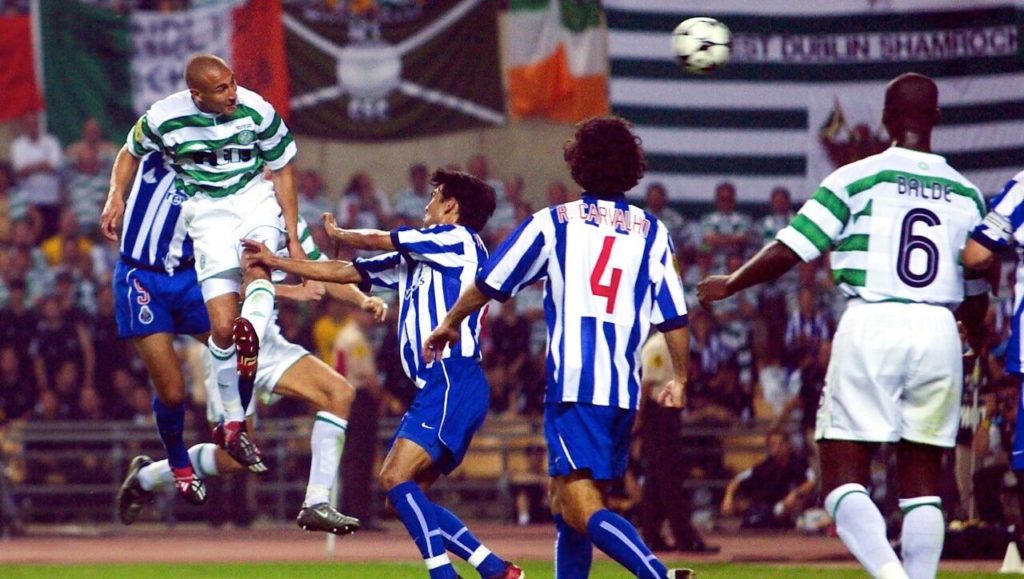 Chris Sutton flew over to Sweden to interview the King of Kings for the Daily Mail. It's a great read, the warmth between the two friends and former Celtic team-mates is as strong as ever and Henrik also has another pop at another former Celtic team-mate Tommy Johnston who did him out of the Southend job by walking away from the deal that had been agreed with the club's chairman. Sutton appears to suggest that Henrik dogged a bullet with that one though.
There's also a great story about Bobo Balde, who Henrik says doesn't do friendlies. Talking about the match when he came back to Celtic to play for Barcelona, the King of Kings told the story after Sutton asked him if he felt guilty scoring against the Hoops.
"No. I didn't feel guilty, but I didn't want to celebrate. The fans started singing in a cheeky way: "Bobo's going to get you." He tried, as well. He still does if you play in a friendly. Bobo doesn't do friendlies. Remember the time he kicked Del Piero on to the running track at Juventus?"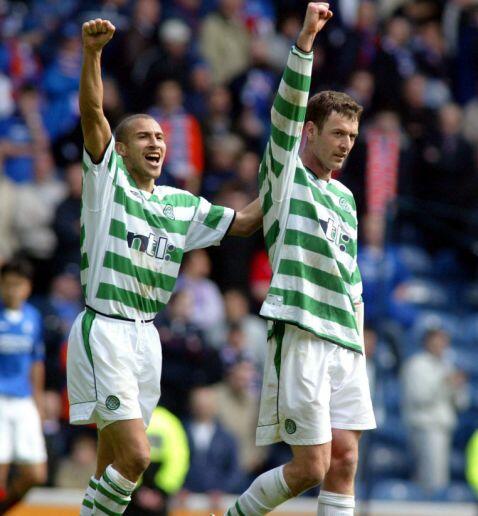 It's a wide ranging interview and well worth the read. on the importance of Stopping the Ten early in his time at Celtic, before Sutton arrived a few years later, Larsson said: "We played Dunfermline away in our second-to-last game (a 1-1 draw, meaning the title race would go down to the wire). A grown man came up to me afterwards. He was crying: "You've got to stop them from winning 10." That was the first time it really sunk in, what it meant to Celtic fans."
The two Celtic Legends talk about Seville, about Henrik winning the Champions League with Barcelona and the intensity of life in Glasgow for the player who was adored by every singe Celtic supporter and called The King of Kings. Sutton remembered that all the attention Henrik got was proving difficult for him.
"It was but at the same time I was happy about it. I had a connection with that club, with the fans. I would never change my seven years in Celtic. That's where I made my name. That's where I became the player that people still talk about today. I would live with that every day of the week."
.@chris_sutton73 heads out to Sweden to meet his old partner in crime Henrik Larsson to talk life at Celtic, Southend and standing ovations https://t.co/vc2y9H0T5Y

— MailOnline Sport (@MailSport) November 15, 2019
— Li'l Ze (@LilZe85) November 15, 2019