In the history of Celtic Football Club, few men have been as controversial as our ex-Australia and Leeds striker, Mark Viduka. Viduka has had a reputation for being the truculent sort during his playing days – epitomised in his challenging of manager John Barnes during the defeat to Inverness Caledonian Thistle way back in 1999.
The not so circumspect Australian managed to rack up 30 goals in 37 games for Celtic, before his transfer to Leeds; a move that paved the way for Martin O'Neill to pick up out of favour Chelsea striker, Chris Sutton. Viduka struck up a fantastic partnership with our super Swede, Henrik Larsson, during a tumultuous period for both Viduka and Celtic.
Now though, Viduka insists he was a largely misunderstood character who was unnecessarily marginalised, basically because he would not conform to a vacuous industry that was insalubrious.
Mark Viduka lifting the league cup 2000.🍀 pic.twitter.com/7X1yeV0HEK

— Matthew Blair (@mattybhoyblair) September 13, 2021
In an exclusive interview with Daily Mail, the big striker said: "Why is that misunderstood about me?
"I still feel it today. The amount of people I meet who say, "You're not what I expected". I often wonder, "Why?".
"I wasn't obsessed with fame, at all. I didn't like it. I still don't. I wasn't obsessed with money, that came as a by-product".
In his loathing of the culture that football deems permissible, he bemoaned: "You've seen what football is like, a lot of (butt)-lickers and climbers, dishonest people who try to shaft you. But I always tried to stay true to myself," the former Celtic player said.
"Maybe that's why there is this negative perception, because I didn't conform. I was born and raised in Australia but my parents were Croatian. I have that Aussie tolerance but I also have my Croatian side, I'll stand my ground if I believe in something. It's about being honest with yourself".
"A lot of players suck up to fans, coaches, journalists, and everyone loves them. But what sort of people are they when you remove all the BS? Are they good people or just playing the game?"
Viduka rebuked suggestions that he never ingratiated himself to our football Club, asserting that he grafted throughout his bittersweet tenure: "I worked my (backside) off at Celtic. The club was in turmoil but I was top scorer and player of the year. I really left my heart there. I refuse to accept it when someone says otherwise".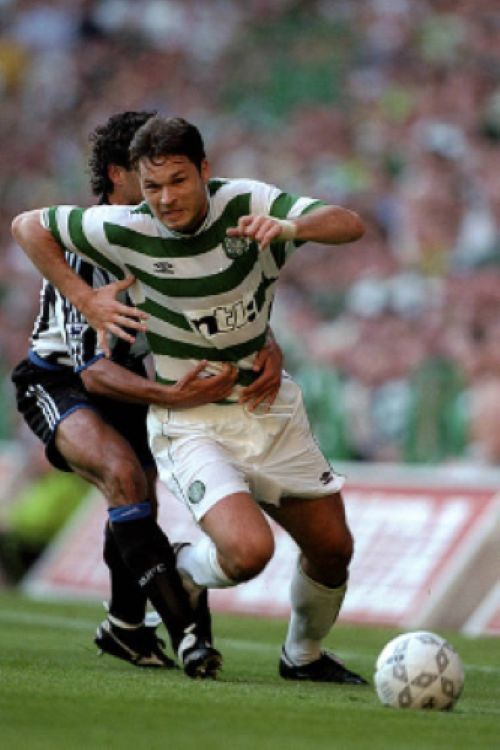 On arrival at Parkhead, Viduka went AWOL after just signing on the dotted line for the Bhoys – citing he was not in a good place mentally after a traumatic experience in Zagreb. "A lot of people labelled me, and maybe that's where the perception comes from. But I went through hell here in Zagreb.
"I told Celtic, "I'm mentally (screwed). I need a break. I don't want to come and hide and take the money. I was honest with myself and with them. But it backfires". Perhaps Viduka was unfortunate to be playing in a time when mental health was still a taboo subject, not just in football, but society. A little bit of compassion goes a long way after all.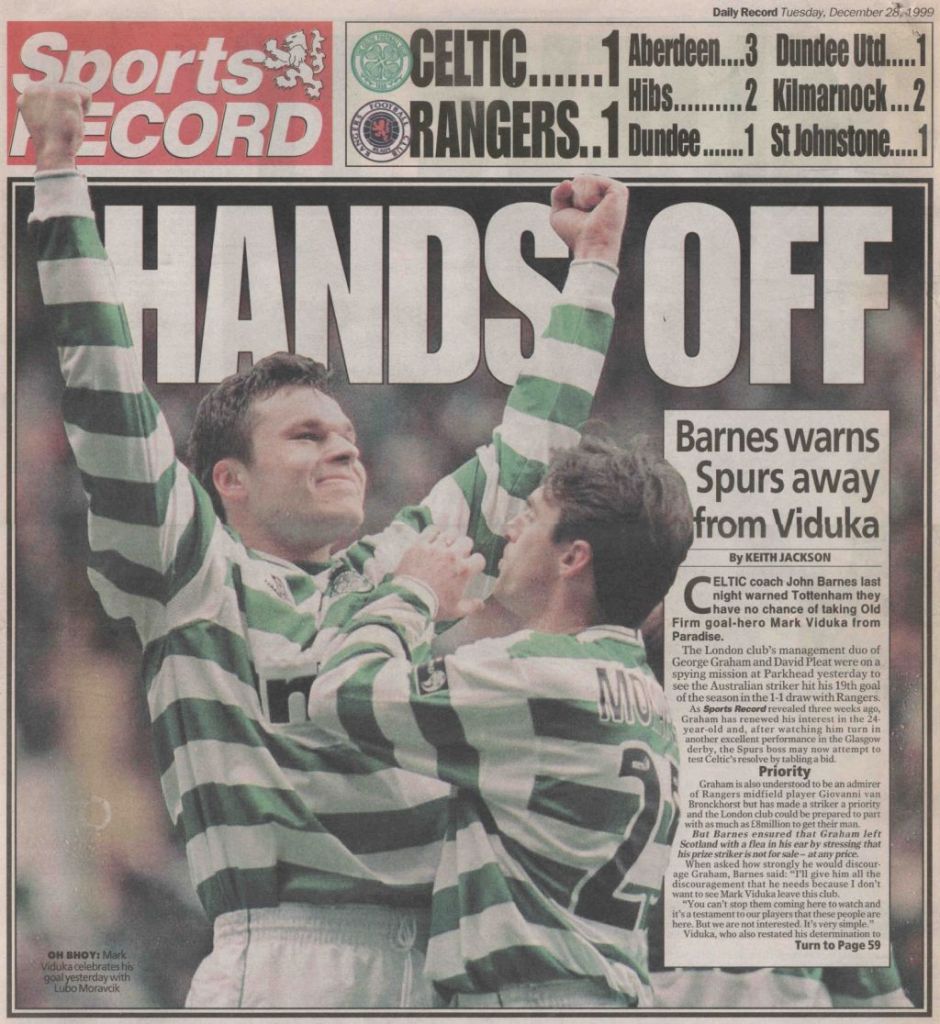 In 2021, Viduka now lives near Zagreb where he owns a remote coffee shop; perfect for a man who wants a life away from fame and fortune. "I left Australia to sign for Croatia Zagreb aged 19 and fell in love with the lifestyle. And we'd always wanted to run a cafe, for fun really, one where everyone was welcome. So here we are.
"Listen, my missus does all the work, I just sit here and drink coffee!".
The former Celtic ex-striker is certainly in a happy place in his life and has no regrets. When quizzed by interviewer, Craig Hope, if he misses playing, he replied unequivocally: "No. Everyone has their time. I've had mine. I'm fine with that. I enjoy the peace. I'm happy to be anonymous now".
In his downtime, Viduka likes to spend time with his son – sharing their mutual love of music: "Other than drink coffee? I play the guitar. My son, Oliver, is a drummer in a band. When one of his mates can't make it, I jump in. We use our basement. The neighbours aren't very happy about it! Me and the boys love Arctic Monkeys. The lyrics, man, genius".
Viduka can consider himself unfortunate to have been a straight-shooter in a world of smoke and mirrors. His time at Celtic will still live long in the memory, perhaps more fondly now knowing the mental strain the big Aussie was going through when he signed.
I know Mark likes music, so here's one for him: 'Don't Let Me Be Misunderstood' by The Animals.
Paul Gillespie
Finding Mark Viduka… 21 years on from his four goals during Leeds 4 Liverpool 3, I went in search of the Aussie star & found him in the hills above Zagreb, running a coffee shop & playing guitar with his son's band https://t.co/SekhPg00RC

— Craig Hope (@CraigHope_DM) September 10, 2021
"I worked my a**e off at Celtic.
"The club was in turmoil but I was top scorer & player of the year.
"I really left my heart there.
"I refuse to accept it when someone says otherwise."
Mark Viduka (2021)

Below is counter argument by @polishturnstile
Wiki: https://t.co/qqjGal2SkE pic.twitter.com/mZDNxrt4B9

— JoeBloggsCity (@joebloggscity) September 13, 2021
On The Next Page – The Super Caley Game: What actually happened at half-time with Mark Viduka? Ian Wright Spills the Beans in this Video…