Video: Super Caley Game: What actually happened at half-time with Mark Viduka? Ian Wright Spills the Beans…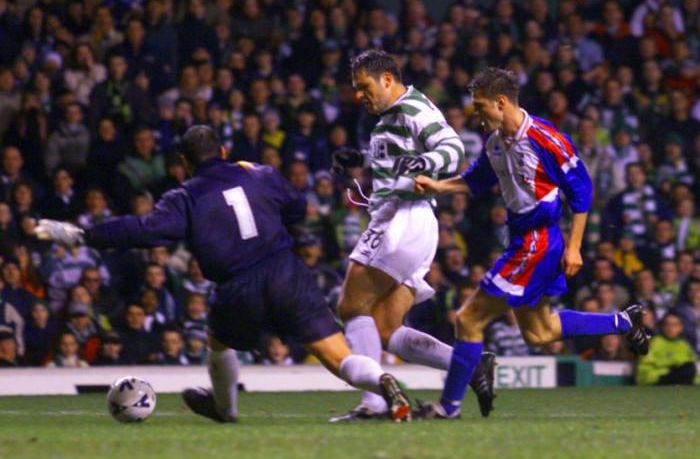 "Ian Wright on Mark Viduka refusing to play in the second half in the cup tie with Inverness Caley in 1999 (actually 8 February 2000). He's clearly not impressed with the lack of professionalism shown…" @tirnaog_09 tweeted, posting this video of the former England and Arsenal striker who joined Celtic for a few months towards the end of his playing career only to witness something quite remarkable in the Celtic dressing room in the delayed Scottish Cup match against Inverness Caley Thistle at Celtic Park in February 2000.
Wright was wrong saying Viduka got a £10m move to Leeds Utd, the fee was £6m and that money was re-invested by the incoming manager Martin O'Neill to bring Chris Sutton to the club. That seemed to work out just fine!
£6M move and we got Sutton for the money.Viduka the "Celtic fan" though it doesn't make him less of a Celtic fan refusing to play😳

— Mark Nicholas (@joydivision61_h) April 7, 2021
What also happened was that Barnes went into the boardroom for advice on how to deal with it. Actual reason he got bumped that night. KD was summoned to return to base from a LaManga golf resort.

— SFM (@TheSFMonitor) April 7, 2021
Morning all, welcome to another day, here is the mercurial Mark Viduka scoring against Rangers. He was undoubtedly a talented footballer but did his attitude match his talent? pic.twitter.com/llCDc9yw5j

— Lisbon Lion (@tirnaog_09) April 7, 2021
Here's some previous comments on The Celtic Star from Ian Wright about his time at Celtic…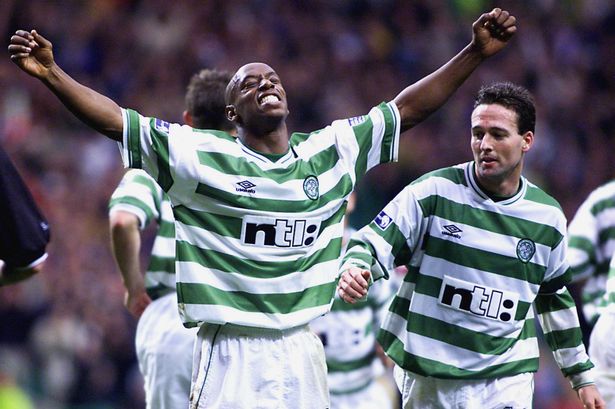 "I've never seen love like it" Ian Wright
IAN WRIGHT played most of his football in England but he did venture north of the border to join the ill-fated John Barnes regime at Celtic and was in the side that lost to Inverness in the Scottish Cup – the famous 'Super-Caley-Go-Ballistic-Celtic-Are-Atrocious' headline.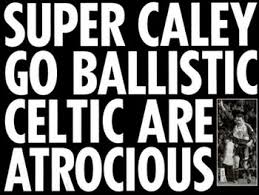 Wright made his debut for Celtic scoring in a 5-1 win over Kilmarnock, in a league match in 30 October 1999 after joining the club on a short-term loan from West Ham. Wright had been out on loan from the Hammers at Nottingham Forest but that horrendous injury to Henrik Larsson in Lyon prompted Barnes to bring his former England teammate to Celtic as emergency cover.
Celtic did not pay a fee for Wright but according to Celtic Wiki his "reported wages were reported to be astronomical."
With his best days behind him, few among the Celtic support thought that he represented decent value for money but it has to be acknowledged that replacing a world class superstar like Henrik Larsson was always going to be a challenge for anyone, so Wright was was effectively on a hiding to nothing at Celtic.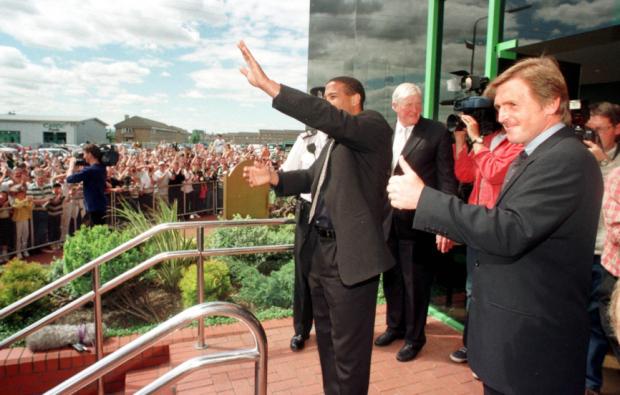 Wright managed just three league goals for Celtic and after that February 2000 defeat to Inverness in the Scottish Cup Barnes was finished and so was Ian Wright, who sought relative sanctuary down at Burnley, who at that time were in the English Second Division.
Despite things not going particularly well on the park, Wright has always spoken well of his time at Celtic and of the club in general and the support on particular.  A few of his former quotes are worthy of a mention, again as quoted from Celtic Wiki.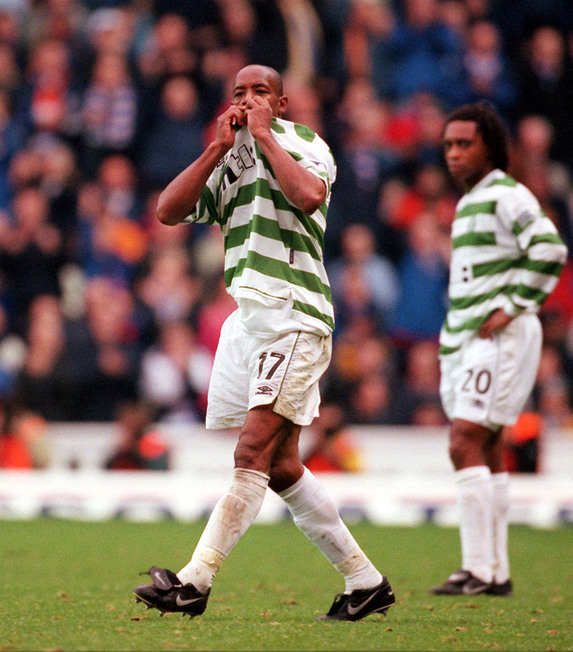 "It is the greatest supported club in the world and it was a privilege to play for them," and "The press up there seemed to be very pro-Rangers, too, so journalists had so much fun ridiculing me and my so-called lack of form up there."
Nothing too much has changed two decades later. More recently, Wright has been taking the My Classic Football Shirts Warehouse Tour which is now available to view on You Tube (see below). Around 7 minutes in Wright starts to speak about the Celtic fans.
"You know something?" Wright asked. "I love Celtic, simply because of Kenny Dalglish, Danny McGrain and all that lot when I was younger.

"To go there for the little time when John Barnes was manager – and it was a nightmare for him – I can't think of anything but happy times at Celtic.

"Apart from the fact you didn't know who you were bumping into when you were walking down the road which could be a nightmare.

"But when you met Celtic fans, as long as you wore this shirt, you were loved man. I've never seen love like it.

"I remember going to lunch with Henrik Larsson. It was literally like walking along the road with Elvis Presley."