The Celtic Fan Media questions tend to be the more interesting ones at The Celtic manager's Media Conferences and yesterday was no exception. The sneering from the hacks, their attempts to trip Ange up  to grab a negative headline or two certainly seems to have subsided and all they are left with is bland questioning, knowing that they are no match for Ange Postecoglou if they get on the wrong side of him.
You might have thought that after the Scottish Cup exit last weekend that they might have played Ange at his own game and asked if forgetting the result was he entirely satisfied by the performance and did his player implement the tactical instructions given to them? Maybe they could have asked about Reo Hatate's frank admissions of being exhausted and whether the Japan international midfielder should be given a rest?  None of that was covered and it's a pity because the answers would have been entertaining!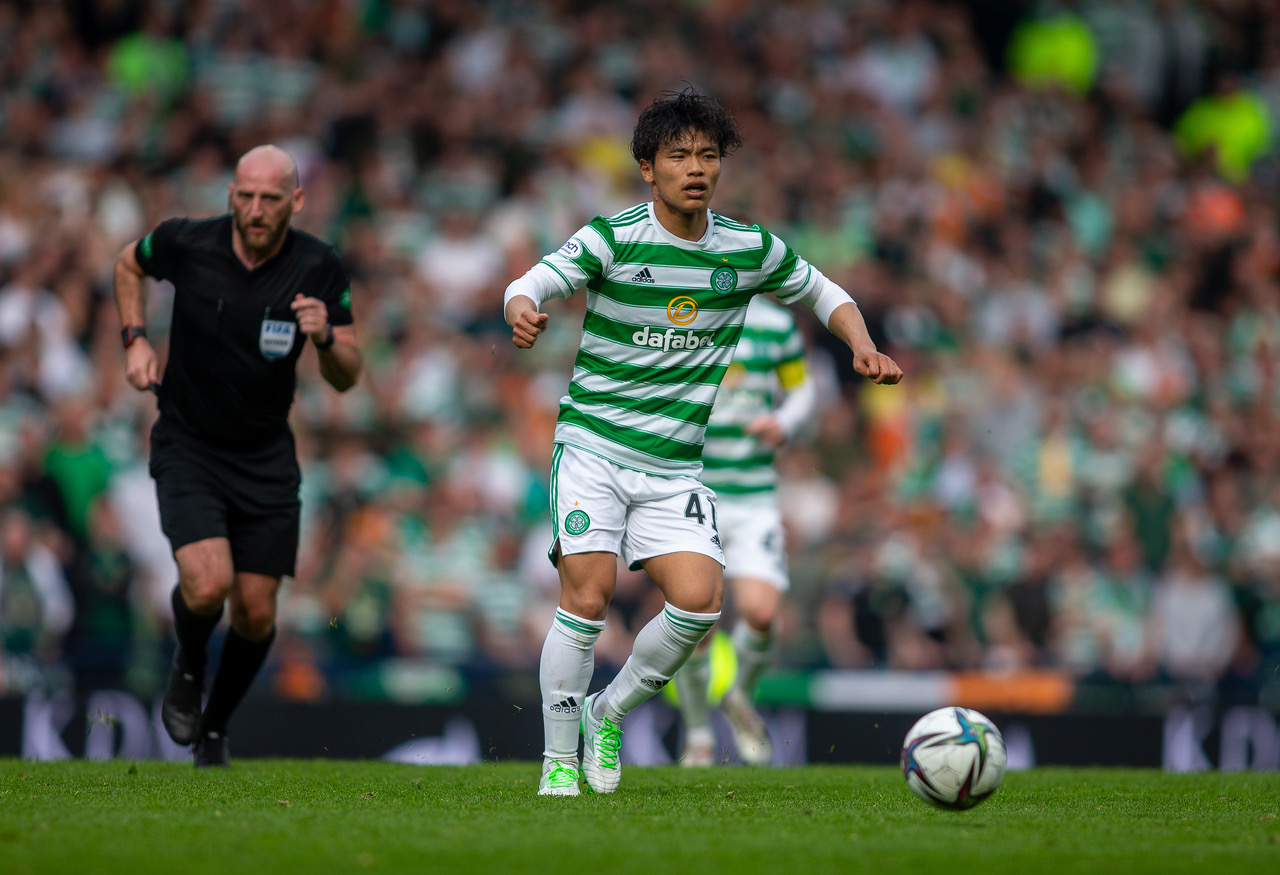 The best bits at the Media Conference came at the end and that means from The Celtic Fan Media. Here's an example of what I'm talking about…
Celtic Fan Media: I am currently reading your book at the minute and in it, you talk about the influence of your dad and Ferenc Puskas. I wanted to ask you what would your Dad and Ferenc Puskas make of the current Celtic team? Can you still hear your dad moaning and would Puskas be a bit more proud?
Ange Postecoglou: "Yeah, it would probably be a bit of both but my dad would be moaning in a positive sense. I think both would appreciate what they see not because of me. Both wanted their football teams to play in a certain manner with a certain intent and this group of players have shown that courage and bravery that you need every week to go out there and try and be as aggressive as possible in your approach which is not easy to do.
"It requires a lot of hard work and there is a lot of intestinal fortitude to put yourself out there and sometimes like last week stumbling along the way because of the kind of football team you want to be.
"So I think both my dad and Ferenc Puskas the one thing espoused was to never be afraid of stumbling or failing if you are going about things in a certain way and that is why I am really proud of this group of players and staff because they kind of embraced this challenge and embraced it in a way I really love and they have been prepared to take the knocks along the way.
"You won't find us making an excuse or feeling sorry for ourselves this season or trying to take away the responsibility that lies upon us to be the team we want to be. From that point of view, I would like to think my dad and Ferenc Puskas would be proud of what they see and probably tell me that we could be better."
Watch Ange Postecoglou's Media Conference ahead of tomorrow's trip to Dingwall to play Ross County below…
Morning Gossip: The boss knows what we have to do tomorrow. "We're five games out, we know that four wins gets us the trophy so we don't have to worry about anything else and we haven't worried about anything else, The key to all that is to get three points " HH pic.twitter.com/l1AVLc2dck

— Celtic Gossip (@CelticGossip) April 23, 2022