Kris Commons reckons that Peter Lawwell may be asked to step aside in the summer and see no way forward for Neil Lennon as Celtic manager beyond the end of this season but it's the club's Head of Football Operations Nick Hammond who is the main focus of the disgruntled former Celtic star's Daily Mail column in today's print edition.
Commons was one of the key senior figures in the Celtic dressing room who undermined Ronny Delia and helped seal his fate, so we can all probably in a perverse sort of way, be pretty grateful to him as that opened the door for Celtic to bring in Brendan Rodgers as Ronny's replacement.
The rest as they say is history and in that first season – when Commons was still at the club running down his last contract – the former Nottingham Forest forward never kicked a ball for a Celtic side that went on to become Invincible.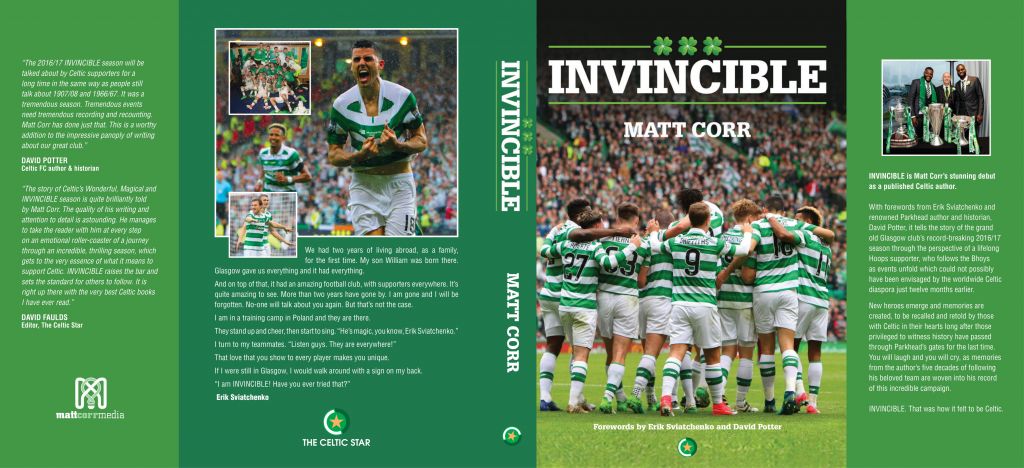 Talking of Invincible – the MSM were at it over the weekend writing out of history the St Mirren League Cup win over theRangers as they stove to compare the current theRangers side with Brendan Rodgers' Celtic class of 2016-17 and calling them Invincible too. Just read about it in our article below…
Before arriving at Celtic Rodgers had his cards marked after a conversation with the Norwegian so the instigators of the dressing room unrest were all know to the current Leicester City manager before we arrived at Celtic Park for the first time that gloriously sunny afternoon in May 2016 to be introduced to around 13,000 Celtic Supporters who had gathered. The thorough approach from Rodgers was bad news for the likes of Commons – and a few others – and he's seemed to have had a grudge against Celtic ever since.
So the discord at Celtic at the moment – and football, Kris is cyclical, we'll be back stronger and better don't worry about that – is familiar territory for the former Sky Sports pundit. Today Nick Hammond is put under his spotlight, with criticism of the summer signings coming with the benefit of hindsight. Where was Commons' column arguing against Celtic summer transfer business that most folk interested in the club seemed to regard as good business?
It has not worked out – we all know that – but whether it's Hammond's fault, or the manager's – one of the reasons we were told after the Hampden shower appointment had just occurred was that he had "an eye for a player" – or is the problem further up the food chain and with the club's de facto Director of Football, the highest paid CEO in the UK? That's what Dermot Desmond must be considering at the moment and when he's reached his conclusions significant changes will be made.
Did the new signings  have much of a chance anyway given that they thought they were walking into a Celtic dressing room full of winners and all they found were sulks and petulant Want-aways like the Scotland Superstar?
Commons talks us through his take on the current woeful situation at his old club. "Whether or not Neil Lennon remains in charge is another matter. It seems that, in all likelihood, the board will allow him to see things through until the end of the season. But, in the bigger picture, and in terms of how the club move forward from here, it's the lack of vision and direction coming from the boardroom which is most alarming.
Good morning @CelticFC we may be having a bad season but never forgot how massive a club you are pic.twitter.com/BXwSVc5PQn

— Watsies Subbuteo Art (@watsthebull) January 25, 2021
"Nick Hammond is the head of football operations at Celtic Park. He oversees the club's scouting and recruitment department. Was it Hammond who sanctioned a combined £10million outlay on Vasilis Barkas and Albian Ajeti? Or a £2m loan fee plus a hefty wage packet for Shane Duffy?
"The £3.5m wasted on Patryk Klimala is another case in point. Ultimately, Hammond is the man who must carry the can for this litany of woeful signings. With Ajeti and Duffy, and the way they fell out of favour at West Ham and Brighton, some people have suggested that Celtic now only sign players who are warming the bench for other clubs.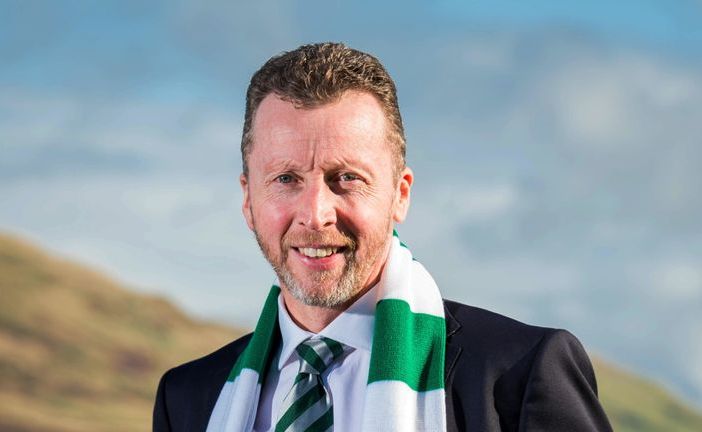 "For me, though, that misses the point. Scott Sinclair wasn't exactly doing much for Aston Villa prior to Celtic signing him in 2016. The rest, as they say, is history. In terms of players being cast aside by clubs down south, there's nothing wrong with exploring that particular market if you know what you're looking for and have a good eye for a player.
"But therein lies the key problem in all of this. Collectively as a club, Celtic have lost their eye for a player. Ultimately, managers are only as good as the players coming through the door. Regular readers will know my views on Celtic's recruitment and just how poor it has been over the past few seasons, so I won't go over old ground.
"Instead, it's what lies ahead which now takes on huge importance because even the most ardent Celtic fan must now admit that this season's title race is done and dusted. The club are facing their biggest rebuild in a generation and fans have absolutely no idea who is going to be trusted to oversee the whole operation.
"Typically, it would be the chief executive who would work together with the manager to appoint a new sporting director. But will Peter Lawwell still be there next season? Or will he be told to step aside? The truth of the matter is that nobody knows.
"Given his track record, I wouldn't trust Hammond to spend a penny of that money when it comes to rebuilding this squad."