Iain Bankier – an overview of his reign as Celtic Chairman – Joe BloggsCity
It's hard to think of another Celtic chairman since the McCann takeover who has done as little whilst at the helm and has had so poor a relationship with the general support as is the case with the current Celtic Chairman Iain Bankier. Only Kevin Kelly comes into the same bracket but he was a remnant of the old board from before Fergus McCann.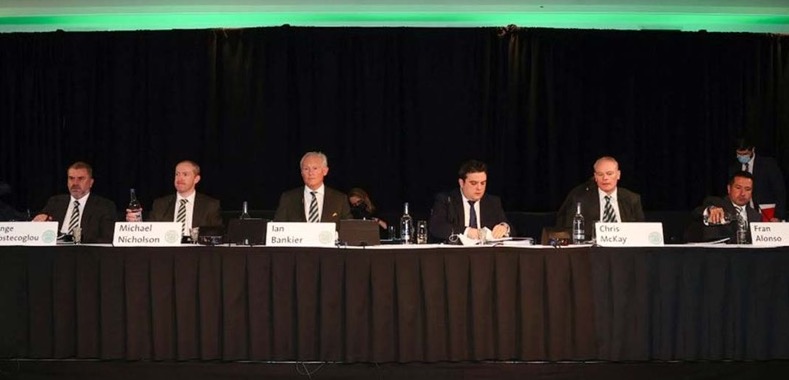 Being the Chairman at a football club can be a thankless task however it can also end up being an almost ceremonial role with the incumbent little better than a golf committee member sitting smugly in a school boy blazer. Iain Bankier sadly falls into that cliché and even the most sympathetic would struggle to come up with anything of major note he achieved in his time at Celtic. He possibly thought this would be an easy job and all he had to do was not rock the boat.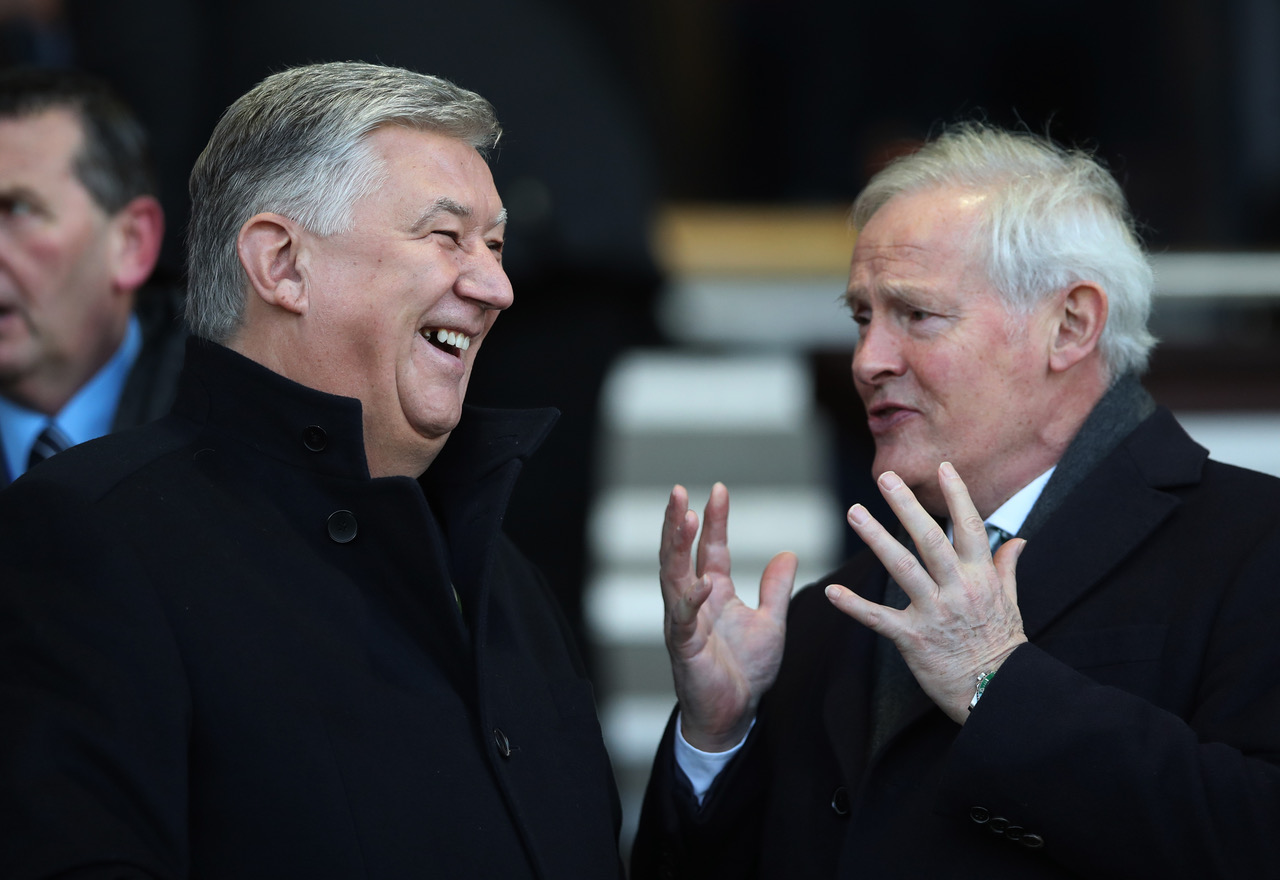 When the Chief Executive is the one nowadays most often at the controls, a chairman should at least be a counter weight. Bankier, it appears to me, was ineffective and dormant. When Celtic were pushing towards further cementing their domestic hegemony achieving the incredible Quadruple Treble, he was mostly seen or heard only at flag days and the pre-scripted AGMs.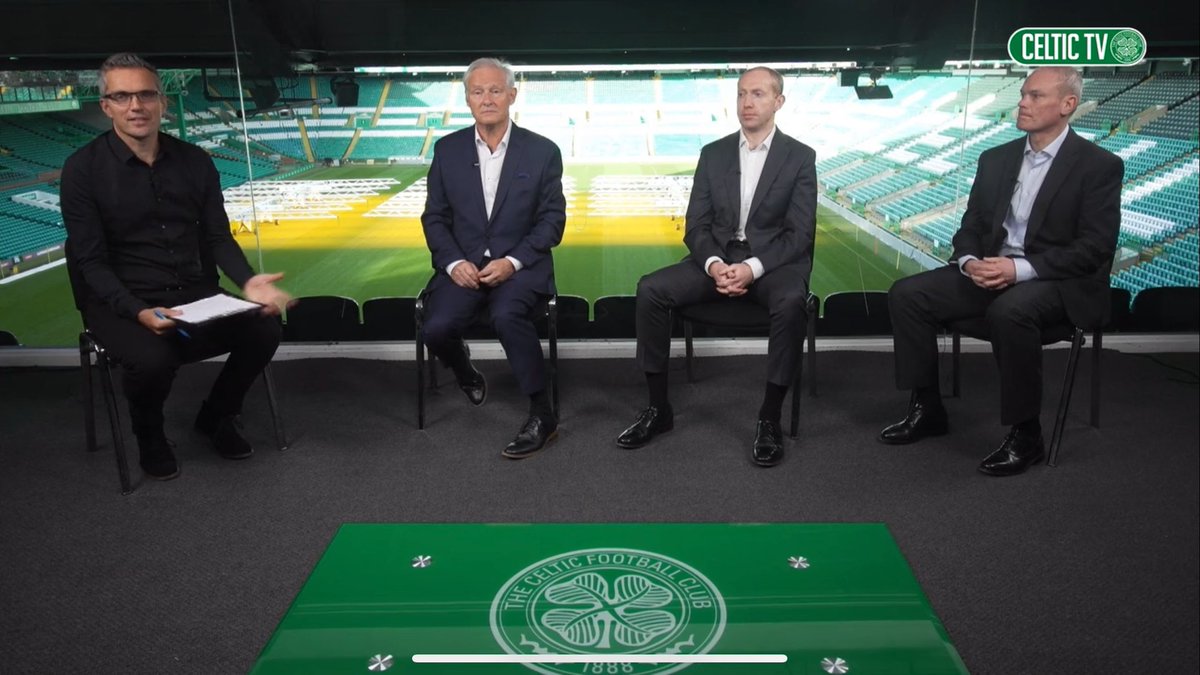 When the challenge for ten in a row under the ineffective Neil Lennon floundered, he had a chance to finally show his strength by engineering change, but stuck his head in the sand and allowed Lennon to carry on in the role when there were umpteen valid opportunities previously to remove him. That season was a disaster as the first team squandered the opportunity to achieve ten league titles in a row to make history. It doesn't undermine all the previous achievements but it cannot be ignored either.
What it did show was a lack of leadership by Bankier who remained quiet despite the rising tensions between the supporters and the board. If anything the on field success had masked the multitude of problems at board level.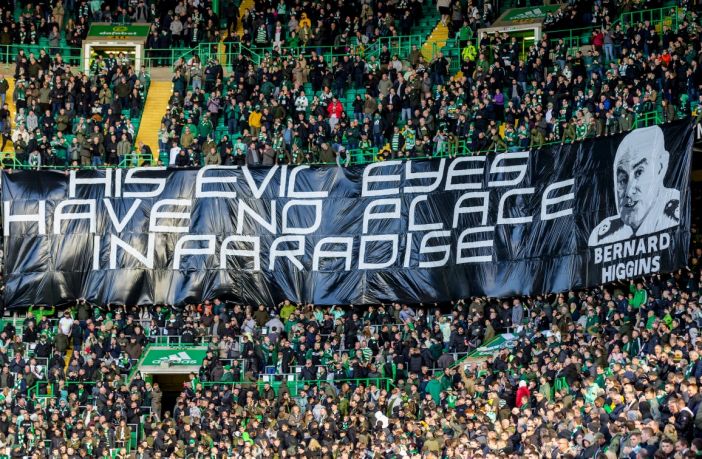 The one disturbing episode that will forever mark him down though was the stramash over the proposed appointment of Bernard Higgins as head of security management at Celtic. Seldom ever before has there ever been as much of a united effort across the Celtic support against any proposal, with thankfully the appointment not finalised. It was a complete humiliation for the entire Celtic administration.
The Celtic support has united to oppose the appointment of Bernard Higgins, but we are still asked why this is the case. Over the course of this week, we will release a series of videos detailing real life experiences of people who suffered due to the vindictive policing of fans. pic.twitter.com/atZP4kDW87

— FAC (@FACKilltheBill) December 6, 2021
Video 2 tells of a supporter who was arrested then visited by police officers who attempted to recruit him as an informant. Bernard Higgins defended this practice on Sky News, putting football fans in the same category as organised criminals and terrorists in his response 🚫👨🏻‍🦲 pic.twitter.com/ARDrNthHSF

— FAC (@FACKilltheBill) December 6, 2021
A shambles of a situation that alienated the core of the support, and clearly showed his lack of nous. A poor statement in answer to questions at an AGM to the issue overshadowed everything else on the day. He even got roundly booed, and those who didn't simply groaned at him. At a club like Celtic, the chairman must be able to at least try to work with the support but he clearly was too distant. He was out of his depth and had too long overstayed his welcome. A cynic would say he was a convenient shield for others at Celtic (and it clearly worked as planned).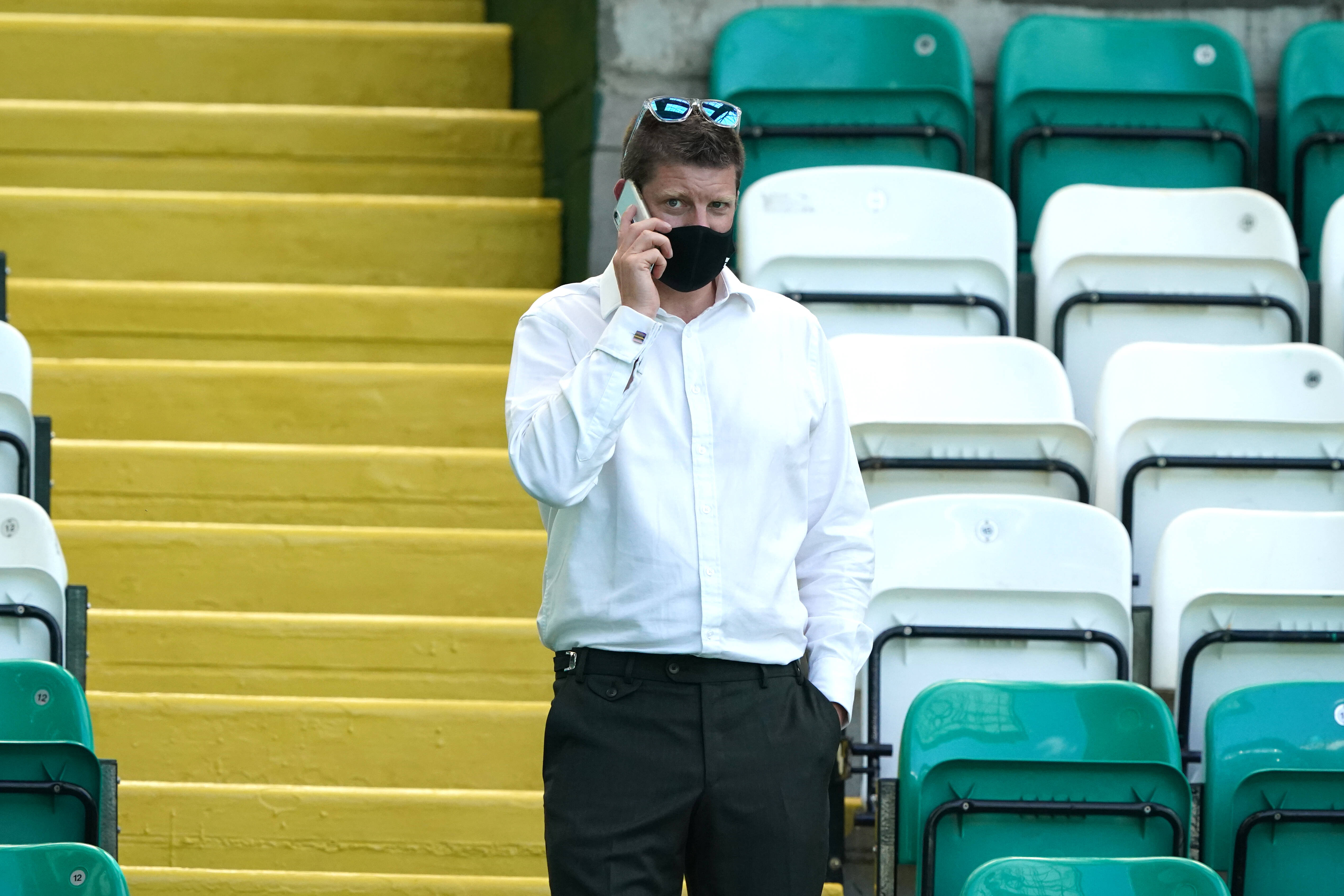 Additionally there was the shambles over the appointment of the successor chief executive which saw Dominic McKay hired and then cut loose before he had even had the chance to call in the office decorators. Non Disclosure agreements mean we'll never know what really happened there but McKay's silence would have come at a hefty cost to the club.
There were reports also of a lack of knowledge of the history of the club which is a problem when you purport to be a fan in a coveted role, and have to speak at supporters events as the figurehead. If anything it appeared to many that his appointment was cronyism at its worst. At the other end it also proved that at Celtic there was a serious issue with accountability and due process for change. Sadly something that was increasingly the case everywhere in the UK business and political world.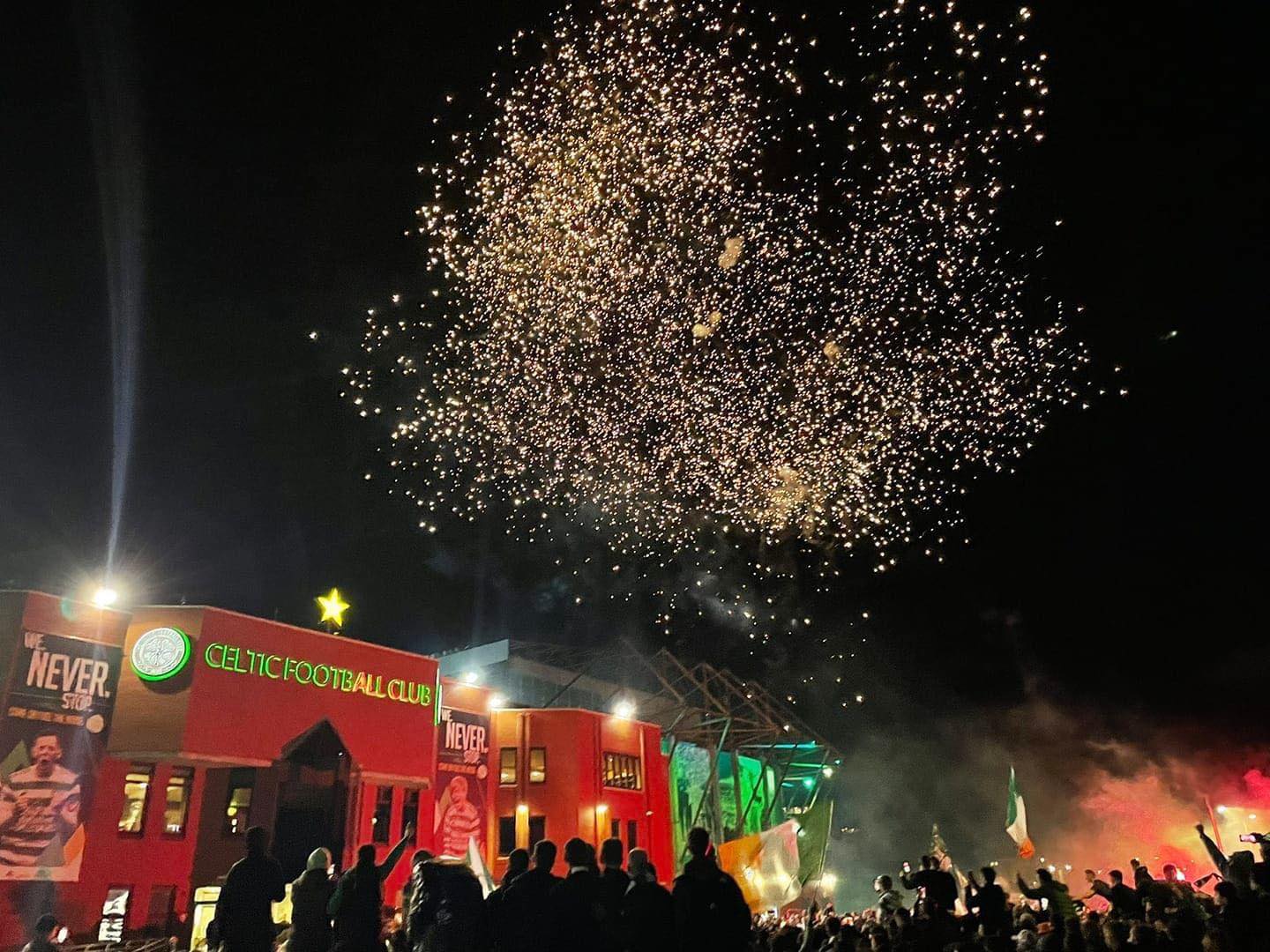 There has always been criticisms of previous chairmen (as is the norm at any club), but you could at least pinpoint one or two achievements off field for which they deserve. Not necessarily Bankier, although there was some off field developments of note like The Celtic Way etc. Howvever all development seemed to be on hold such as facility improvements, and everything else was just long term plans to be like the hotel and museum which all seemed to go all dormant, since the landscape was changed by the Covid crisis.
He had a few front and back page moments for the tabloids, criticising the referee and SFA, but really his attacks were anodyne for his targets. All real offensives were taken up by his more effective Chief Executive colleague.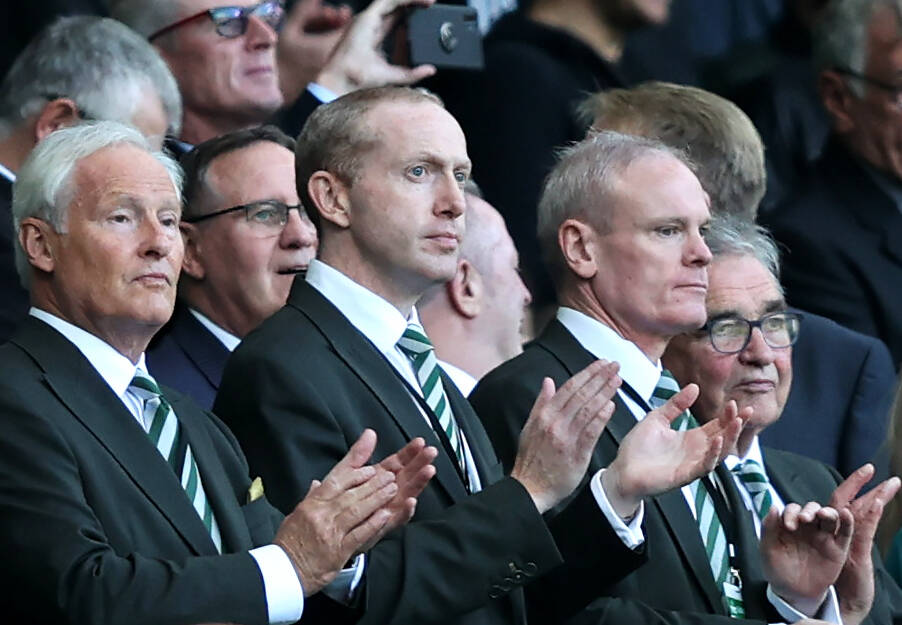 It would be churlish to disregard the on field achievements but few could argue it was anything he could take much credit for. More that he was fortunate to be at the helm when the new golden era began and Rangers died, as well as that the experienced and generally savvy Peter Lawwell was the club chief exec. It is mostly true that his longevity can be attributed to the good fortune gifted to him in the era he precided.
His departure in January 2023 will be little mourned and in truth, future Celtic retrospectives will likely little reference him which will be the harshest point for him and any sympathisers to take.
Joe BloggsCity