Ian Young was one of my heroes. He had played one or two games in season 1962/63 but it was season 1963 that he became a regular to replace Dunky MacKay at right back. He became a favourite with the fans with his characteristic hunch as he ran in to tackle in a way that a fan described as "like a tank".
But there was more to him than that. He could play as well out of defence, and teamed up well with Tommy Gemmell. He did not have the attacking instincts of Gemmell, but he was more reliable and thoroughly deserved his two medals in 1965, one of them against Dunfermline in the famous 3-2 Scottish Cup final and the other in the 2-1 League Cup final against Rangers.
Much, too much perhaps, has been made of his tackle on Willie Johnston. Apparently he regretted it for the rest of his life – but he needn't have. He was deservedly booked, but so too was Johnston for retaliation, and it was a statement tackle. The statement said "No More Mr Nice Guy" as far as Celtic were concerned. We are here to win trophies!
He was married in summer 1966, returning home early from the tour of the USA along with Jimmy Johnstone, and of course he would have experienced the same "air pocket" which so traumatised Jimmy. Ian never made quite the same fuss about it, though. He was that sort of a guy – phlegmatic and never one to want to hit the headlines. He was a solid professional who also played for St Mirren after he left Celtic.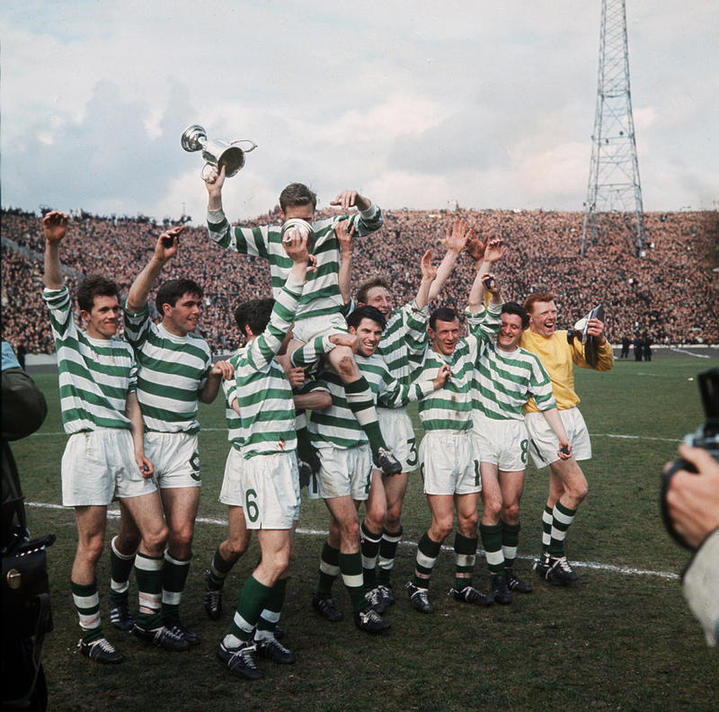 He was also in his boyhood not "Celtic minded" – a phrase which is often a euphemism for his religion. It is remarkable however how many "non Celtic minded" characters grow up to make their mark with Celtic! Ian Young was one of them.
He was perhaps unfortunate to be at Celtic at the same time as Jim Craig to whom he was only slightly inferior. He would have served well in Lisbon as well. He was however a great squad man. As it is, his family have a great deal to be proud of in Ian Young who died on 11 December last year at the age of 75.
David Potter
READ TODAY'S MATCH PREVIEWS…