JAMES FORREST, The Celtic Star's Player of the Year – as voted by YOU, the PFA Scotland Player of the Year, as voted by his fellow professionals was last night named as the Scottish Football Writers' Association International Player of the Year.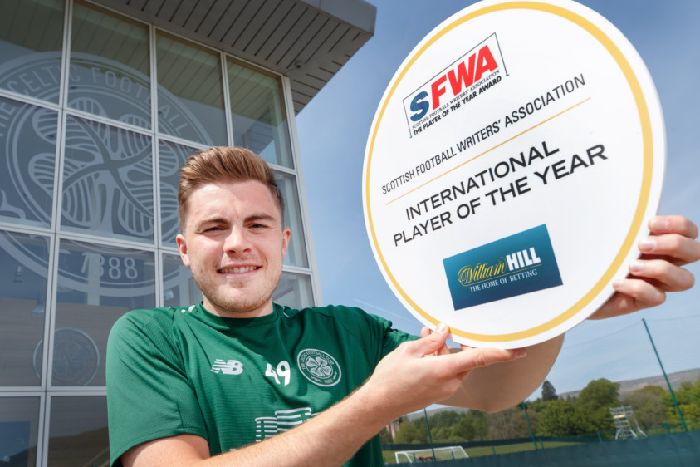 A nice little treble that Jamesy and he must be in with a decent shout of winning the Football Writers' Player of the Year too. All very nice, but after missing out on the Ibrox Dead Rubber, the crucial question that Jamesy needed to answer yesterday was would he be fit for next the Scottish Cup Final on 25 May?
And thankfully it's good news from your Player of the Year, the most important award, right?
"Yes. It's still early at the moment and I'm just taking it day by day. We have the final Premiership game against Hearts on Sunday so I'm not ruling out being involved in that one," Forrest said to the media as reported by Scotsman.com
"I should be fine for the final and I'm not giving up hope of playing this weekend.
"My hamstring was just a little tight after the title win at Aberdeen so the manager didn't want to risk it or push me so we'll see what happens in the next few days."
Forrest, who has been the subject of recent press coverage in whether he was too small to play in England – a ridiculous argument when you consider that he's taller than many of the best creative players down there, re-stated his desire to remain at Celtic for his entire career, rendering that argument as irrelevant and redundant.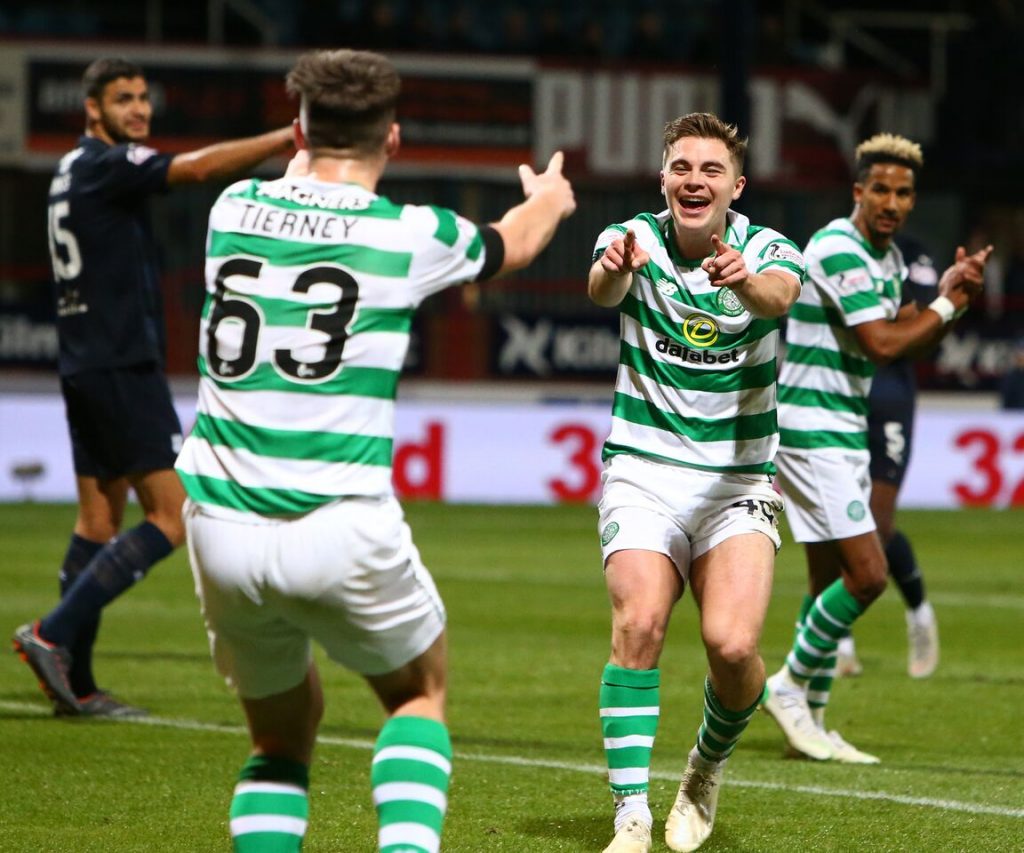 "I've always felt that to stay with Celtic for my entire career would be unbelievable," the 27 year old Celtic star said.
"We're still a long way away from that but I'm really enjoying it and, over the last few years, I've discovered that this club is bigger than even I had realised before.
"I'm delighted to be here and I'll keep working hard to ensure that I can stay here.
"I've spoken to more players than you might think who have left here and then wished that they hadn't. Many would tell you themselves that they didn't realise what a big club this is until after they'd gone. Of course, some of them moved on to have a different experience and probably wouldn't change things.
"There's no right or wrong when it comes to that but I now know how big Celtic truly is and how successful we can be. That also helps with Scotland as well, which is a big thing for me."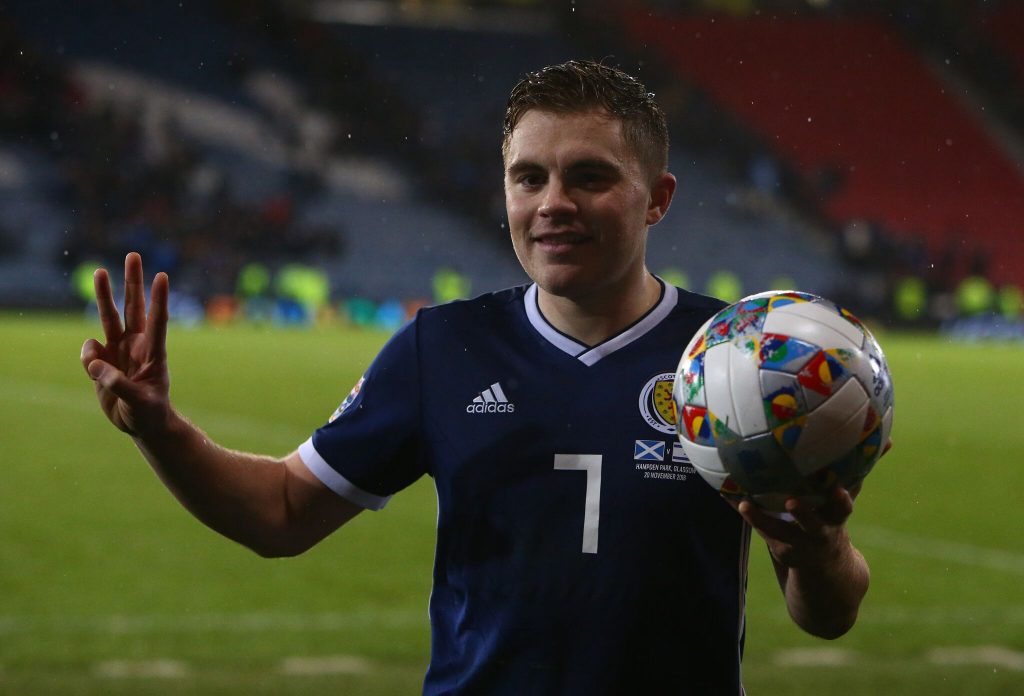 Forrest was clearly missed by Celtic at the weekend but the defeat isn't causing him any great concern as far as the wider picture is concerned.
"It's clearly not a good thing when you lose a"…"game but, after the defeat in December, we went on a great run," Forrest said.
"That defeat has given us a wee shock and a reminder that we need to be at it all the time if we're going to keep winning cups and titles."
Now, whatever happened to the Green Brigade singing that Star Man song for James Forrest?