The Ibrox Disaster,  2 January 1971.
At the start of this season I was working in a large tax office in south Manchester with many young football fanatics. My manager was keen to start an office football team. Sunday football was very popular and so we entered a local league and played in that for two seasons. This put paid to my weekend trips to Glasgow to see the Bhoys. In honesty it helped me to settle in Manchester as I had a great interest in the team even if I did not have much skill playing right back and with an expanding number of friends my new home had become very attractive.
I was still following results avidly but frustrated due to the understandable lack of available information in the press. Of course Manchester is a football hotbed with two well known teams and several other league clubs in the wider area plus many good non-league sides and a thriving amateur game all vying for column inches. Regular phone calls to my parents were the order of the day to help to keep up.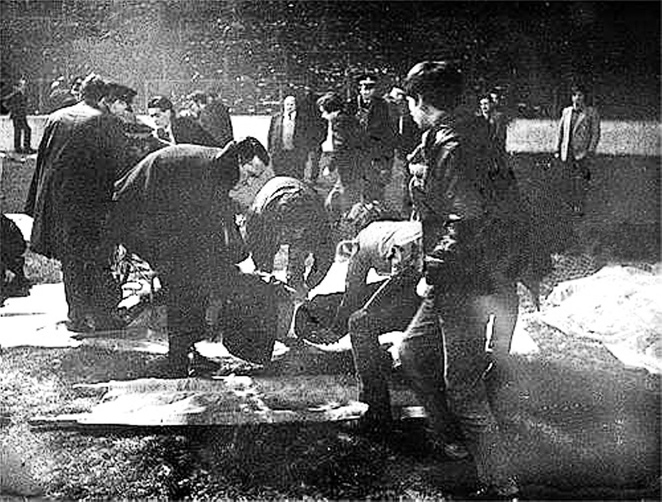 As far as midweek matches pre-Christmas were concerned there was not much opposition wise in the European Cup to induce me to incur the cost of travelling to Glasgow nor of using up precious holidays. I had gone back up for Christmas. For many years due to family commitments my dad had been unable to attend matches. That situation had eased and so he was at Ibrox with me on 2 January 1971.
Little did we realise how unimportant it would be as we celebrated what looked like an 89th minute winner from Jimmy Johnstone. Not even a thought of "hang on for the remaining few seconds." Surely we had won. Rangers kicked off and almost immediately we gave away a needless free kick. In comes the ball, and Colin Stein bangs in the equaliser. That would prove to be equally unimportant. Many Rangers fans were leaving but then some decided to return when that equaliser arrived and met others who were coming down the staircase causing a disastrous crush. Many were killed leaving a terrible feeling in the city and across Scotland.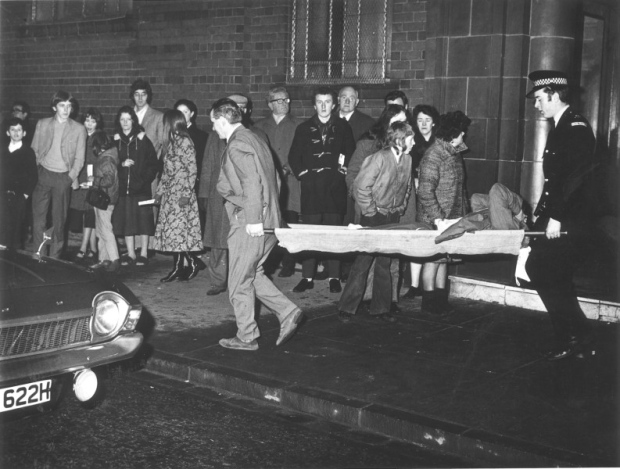 It is appalling to think that my father and I exited the Celtic end utterly dejected and walked along Edmiston Drive past the main entrance to the stadium and then past the Copeland Road end with no notion that people were dying a few hundred yards away. We walked into town and then boarded a bus back to Barlanark still oblivious to the tragedy. By the time we were at my parents' home my mother was frantic. I walked into the house first and she screamed at me, "Where's your daddy, where's your daddy."
I was completely surprised and just answered, "He's here. Right behind me!"
Suddenly it all came out. She had heard of the disaster on the news but having no knowledge or understanding of the layout of the stadium and the self-imposed segregation of the fans had assumed that there was a likelihood that we might have been involved. We were absolutely stunned. It took us several days to come to terms with events.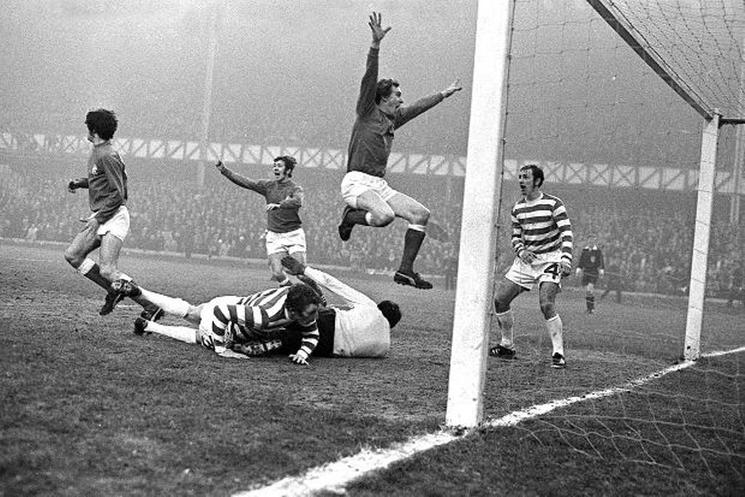 This is part eight of my story for The Celtic Star: "Supporting Celtic from Near and Far." Above is my memories of attending Ibrox on that awful when 66 football supporters lost their lives at a game.
This is part eight of my story for The Celtic Star: "Supporting Celtic from Near and Far"…
Celtic – Season 1970 -71
The season so far had been good. We had topped our League Cup section with four wins and two draws both against Dundee United. The League campaign commenced on 29 August with a 2-0 victory over Morton. We had eight matches in September, three League wins including a 2-0 home success against Rangers and a defeat by the same score away to Hibs. The League Cup saw a 2-2 draw at Dundee and a 5-1 victory in the second leg. On the Saturday we secured one of those League wins when we took another three goals from Dundee in the third meeting that month. We closed with a 5-0 European Cup victory in Kokkola, Finland, having scored 9 in the first leg.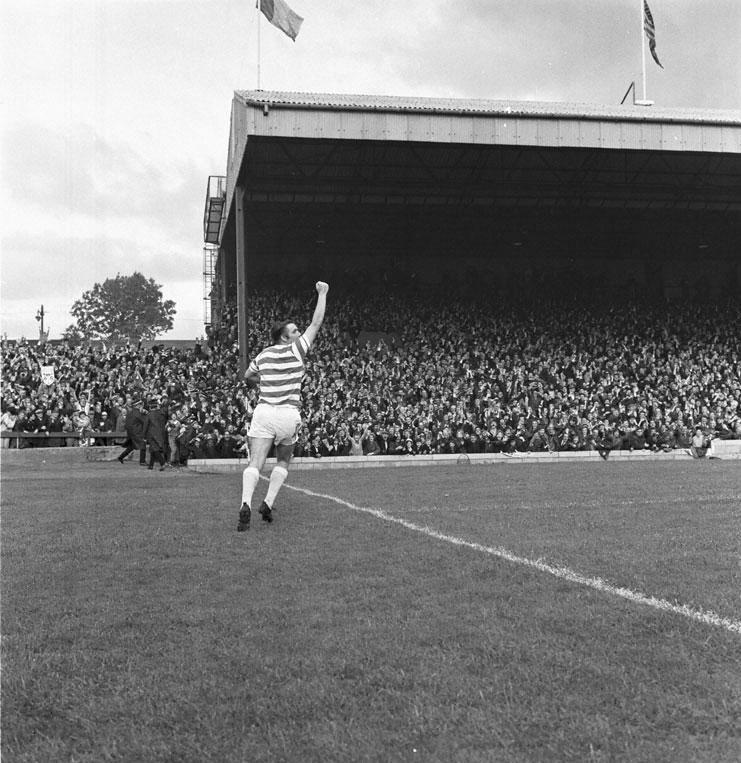 October provided five League wins from five but the League Cup semi-final against part-time Dumbarton was an entirely different matter leaving me in Manchester wondering what was going on with my Celtic.
After a goalless draw in the first game and then going 2-0 up early in the replay we contrived to require extra time to go through with the help of a controversial fourth goal which would probably been forgotten had Dumbarton not scored a third in the last minute allowing those who wished to make an issue of the situation to do so. Unfortunately we paid the price in the final losing 0-1 to an on the day better Rangers to relinquish the trophy that we had held for the previous five seasons.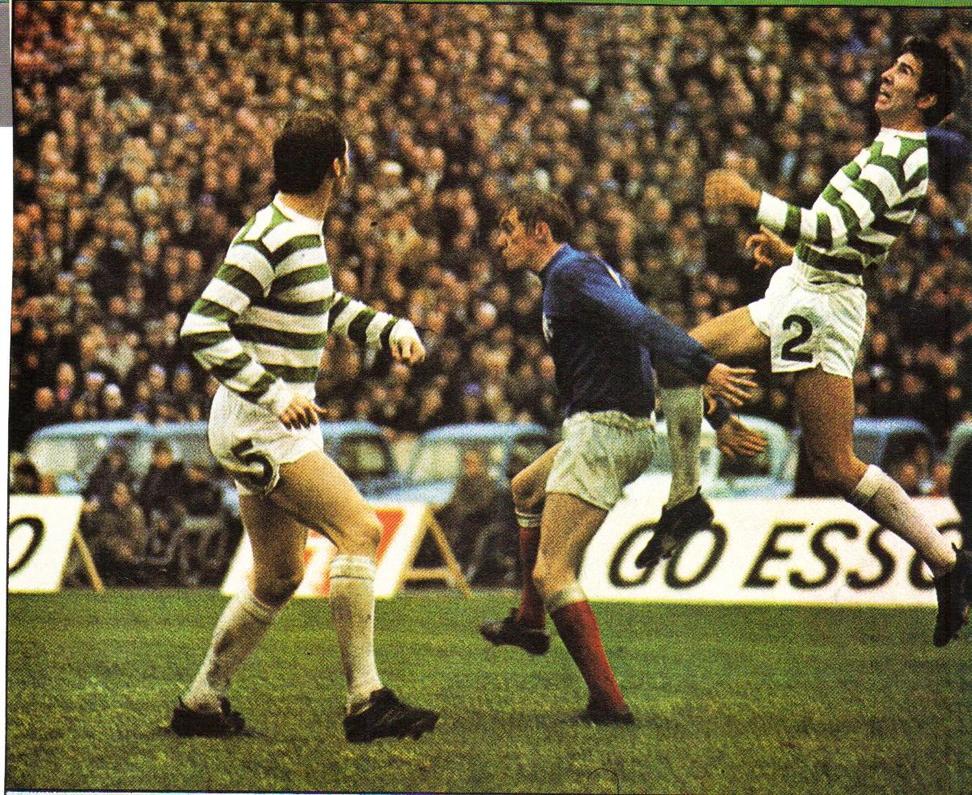 Our other fixture that month was a 7-0 thrashing of Waterford (away) in the European Cup. We opened November with the second leg of that European tie winning 3-2. We had three 3-0 home League victories and a 0-0 draw at Falkirk.
At the end of December after eighteen rounds of matches, having won three League fixtures away from home but crucially losing 0-1 at Paradise to Aberdeen during the month, we were two points behind The Dons with Rangers third eight points further back. It looked as though we were in for a fight to retain our title.
Following that harrowing experience at Ibrox the players produced three League successes and one in the Scottish Cup to end January still in second place and still two points behind Aberdeen but with a game in hand now.
February was a bit of mishmash losing 2-3 at Perth, winning 4-1 at home to Airdrieonians and drawing 1-1 at Tynecastle all in the League and in the Scottish Cup drawing 1-1 at home to Dunfermline then winning the replay 1-0. The upshot was that we were a point adrift of Aberdeen still having a game in hand.
We had six fixtures in March opening with a comfortable home Scottish Cup win 7-1 against Raith Rovers. Following this a 0-3 disappointment in Amsterdam left our European hopes hanging by a thread. Two straightforward wins away from home and another at Celtic Park surrounded the second leg against Ajax but despite a huge effort we could only score once and so another European dream was gone. As far as the title was concerned we closed the month three points behind Aberdeen but with two games in hand now.
April began with a surprise as we ended our Scottish Cup semi-final with part-time Airdrieonians 3-3 having lead 2-0 and 3-1. It was into the second half of the replay before we took the lead (51 minutes) and late on (83) when we settled it to reach our sixth Scottish Cup final in seven years under Jock.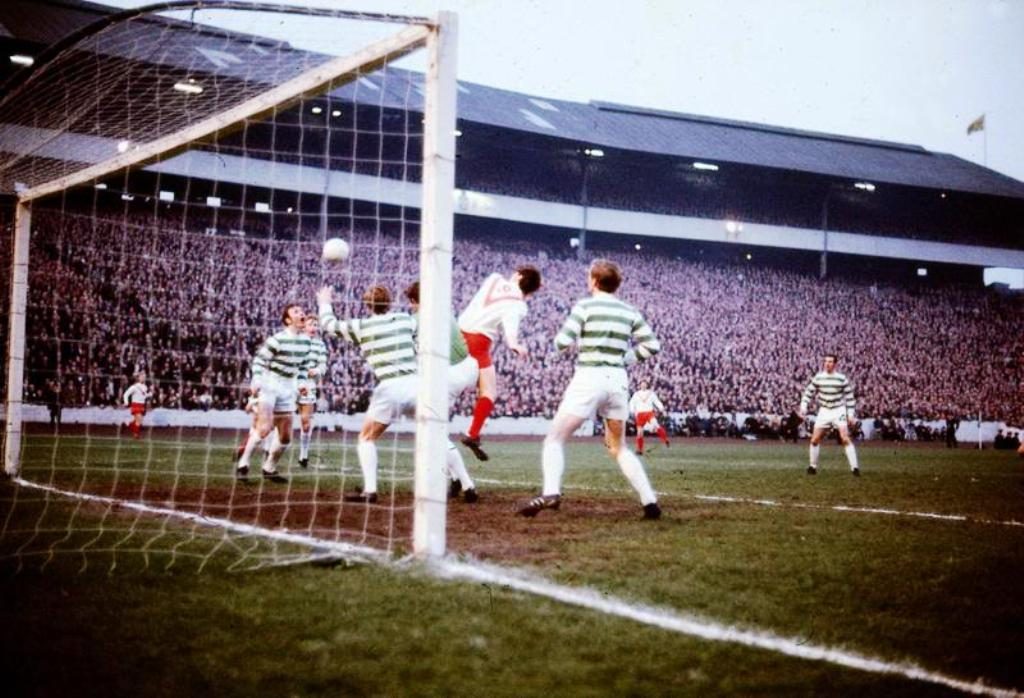 Rangers lay in wait.
Now we could concentrate on securing the title. Dundee United 1-1 and Motherwell 3-0 (both at home) took us to Aberdeen on the 17th of the month. A win would almost guarantee the League Championship. A draw would leave us very much in charge of our own fate but a defeat could/would be problematic. Having taken an early lead, Harry Hood, (2 minutes) and so control we conceded on 38 minutes. Just before the hour the Dons had a glorious opportunity to go in front but Evan Williams just managed to slightly delay the Aberdeen forward in his momentum which allowed Billy McNeill to recover and block the shot.
Please allow me a little speculation. Had that gone in and Aberdeen had hung on and then won their final fixture at Falkirk by 1-0 then Celtic would have required to score at least 8 goals in winning their remaining three matches to clinch the title on goal average. A far from impossible task but one that was swept away by Aberdeen losing 0-1 while Celtic had a day off. A draw 2-2 away to St. Mirren followed by home wins over Ayr United 2-0 and Clyde 6-1 saw us equal our own record of six consecutive titles. As you will realise from above the only match that I witnessed was the desperately sad occasion at Ibrox.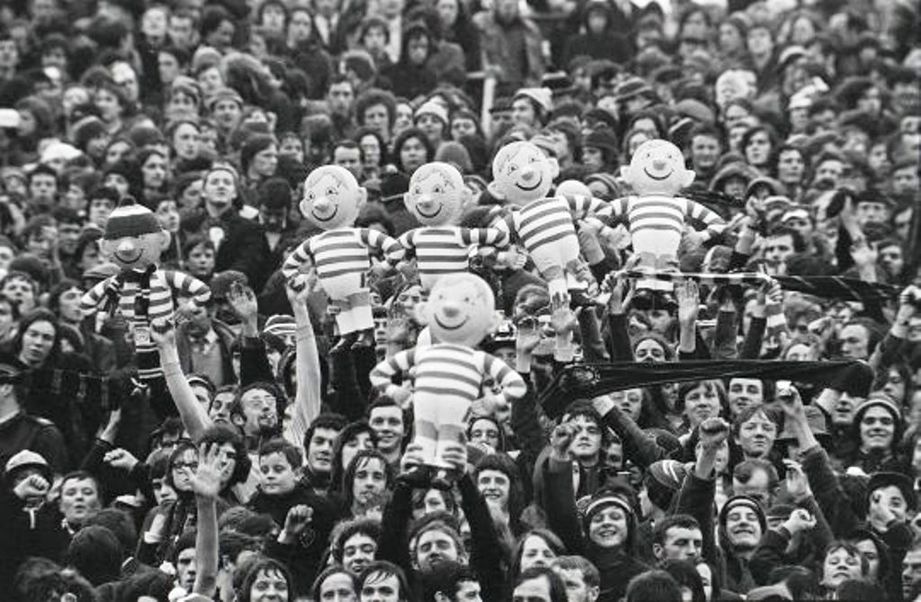 Fortunately for me in Manchester the amateur football season ends around Easter and so by the time the Scottish Cup final was played I had put my boots in the cupboard for a few months. I was home for the weekend and rolled up at Hampden to see us take on the Gers. In a game that could have gone either way we looked to have had it won with a Bobby Lennox score on 40 minutes but in a disputed incident late on Derek Johnstone sent the tie to a replay. I could not come up for that match but to my surprise when I opened my (English) newspaper on the Thursday morning there was a comprehensive report of our 2-1 victory for me to enjoy rather than having to look for the score in the classified results.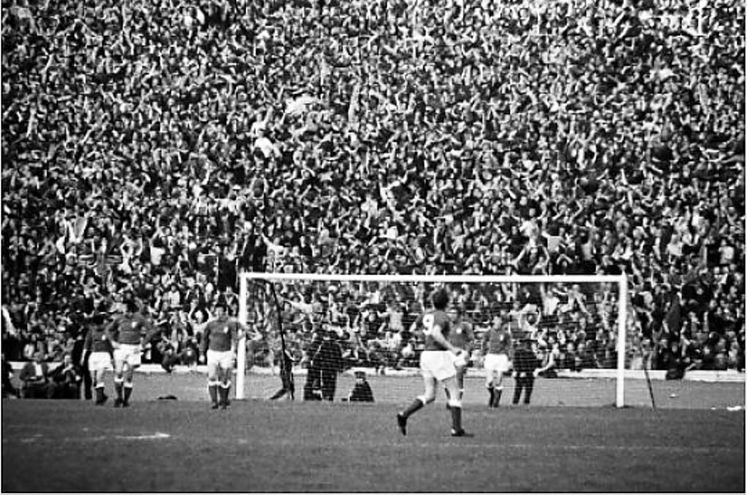 Great joy and the double secured!
DidsburyCelt
30 June 2018