Jonny Hayes has said that he is hoping to extend his deal beyond this summer and hopefully end his career at Celtic. The 32-year-old has become a cult-figure since signing from Aberdeen in 2017, despite never really nailing down a starting position.
The ex-Inverness Caley man scored the second in a 2-0 win at Ibrox in September but is hoping that this season won't be his swan-song for the 9-in-a-row chasing Celtic.
Hayes' deal is due to expire this summer and he has impressed every time he has played for Celtic, including when called upon to play left back on Thursday in the 2-1 away win versus Lazio.
When asked if he had been offered a deal, as reported by the Evening Times, the versatile Hayes was coy when he answered.
"Yeah, but it's not something that's been spoken about. I haven't given it a moment's thought to be honest. I've always been the kind of guy that takes life and football day by day and I'll continue to do that.
"If I was in the team and helping the team in whatever way possible with all the games coming up over November and Christmas time, the time to talk would be after Christmas.
"But I'm not young and naive. I know how things work in football. Now I'm just taking it day by day and enjoying my football. Because the team is doing well and there is so much to look forward to it's a brilliant place to be."
Neil Lennon clearly trusts Hayes, especially given the fact that he is the most used substitute for Celtic this season and has been thrown into key games – like Lazio away and also Rangers at Ibrox.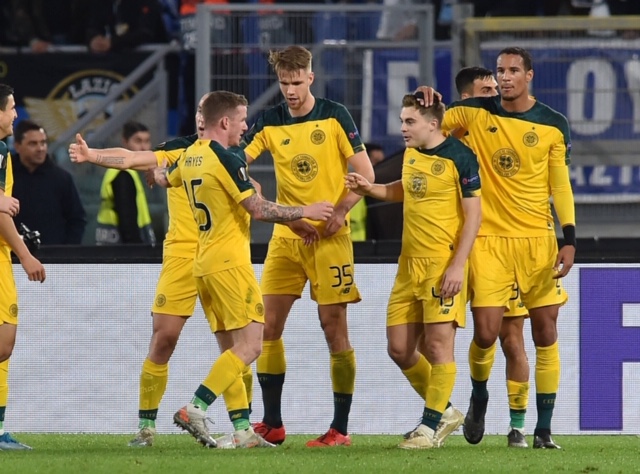 "It's nice that the manager has a bit of trust in me for these games. We touched on it yesterday and had a chat about it. I played in some bigger games at the end of last season as well and whilst I'm grateful to be on the pitch I'm here any time he needs me."
Hayes started at left-back at the Stadio Olimpico on Thursday and Europa League Last 32 away to Valencia in February, his bit-part player status means he can sometimes be thrown into the deepest challenge but he thrives upon it, despite not being used to it.
"When you play in stadiums like Rome and Valencia it's a challenge because these are not places I have consistently played in unlike Jamesie Forrest or Browny.
"But I've never had an issue with being a Celtic player. I've played in the league for ten years now and while I picked up a bad injury when I had just started at Celtic I now train and play with these players every day and it feels perfectly normal to me.
"Ever since I moved to Glasgow people have been brilliant with me. I'm not one for going into nightclubs and bars and being all over social media etc. I like downtime with my family and dogs.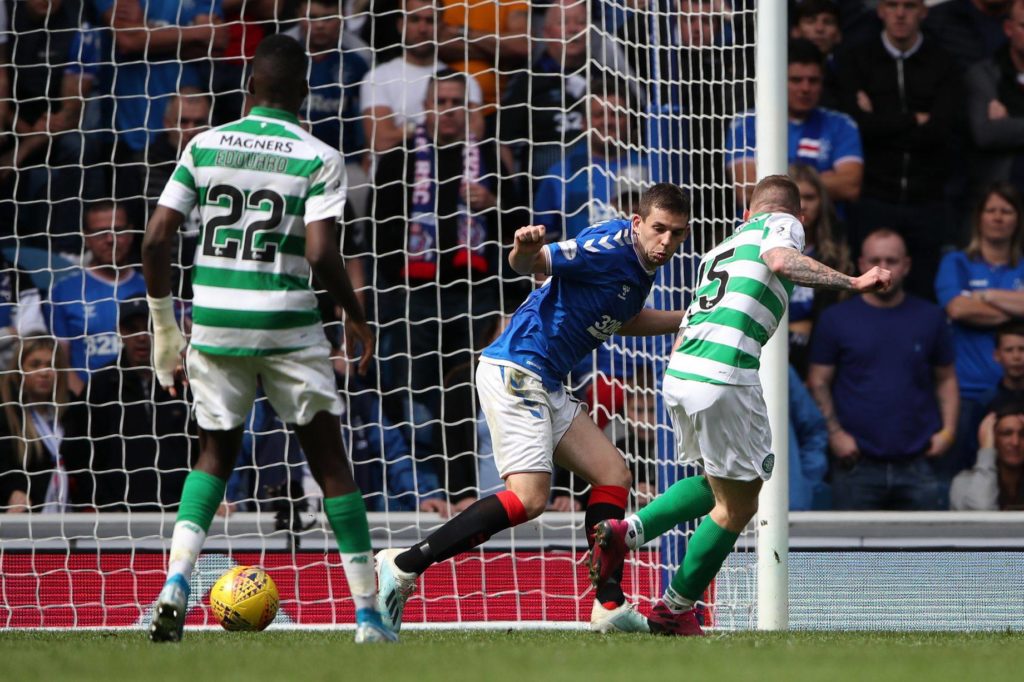 "But anywhere I go people are always nice and I've never had any negative issues with fans, it's been a brilliant city for me. I'm happy."
Hayes' ability to fill in at left back, right midfield and left midfield means that he is a suitably versatile player to have on the bench. Boli Bolingoli and Greg Taylor are there to play left back; however, it is due to the versatility of Hayes that Taylor has only played once.
If anyone follows Hayes on Instagram, they will know that Hayes is a family man but also a trainer enthusiast – hopefully he has another couple of seasons in the Green and White to top up his trainers and provide us some memories like that day at Ibrox, when sent the 900 in the corner and the thousands at home into pandemonium.
"From our point of view breaking that hoodoo of not winning in Italy was really important. It gives the club that little bit of extra gravitas and it gives the players that extra confidence."#LAZCEL #UEL

— Celtic Football Club (@CelticFC) November 8, 2019
ALSO ON THE CELTIC STAR…
Celtic v Motherwell Preview – I've a feeling we'll see a rather entertaining encounter