YET another Honest Mistake, this one just days after the Scottish FA's summit on the matter, cost Scotty Sinclair a hat-trick on Saturday against Airdrie. The penalty miss didn't help either – maybe he should consider putting his next one down the middle and high into the net?
Scotty isn't going to stop taking them despite another miss, you know!
And the confident Celtic winger was happy to look back on the weekend's game but no further. That defeat at Ibrox is now out of the system for The Celtic Bhoys.
"That's gone now. We've forgotten that. All we can do is look forward to our games. Anything that happened last year or in the past is behind us," Scotty said.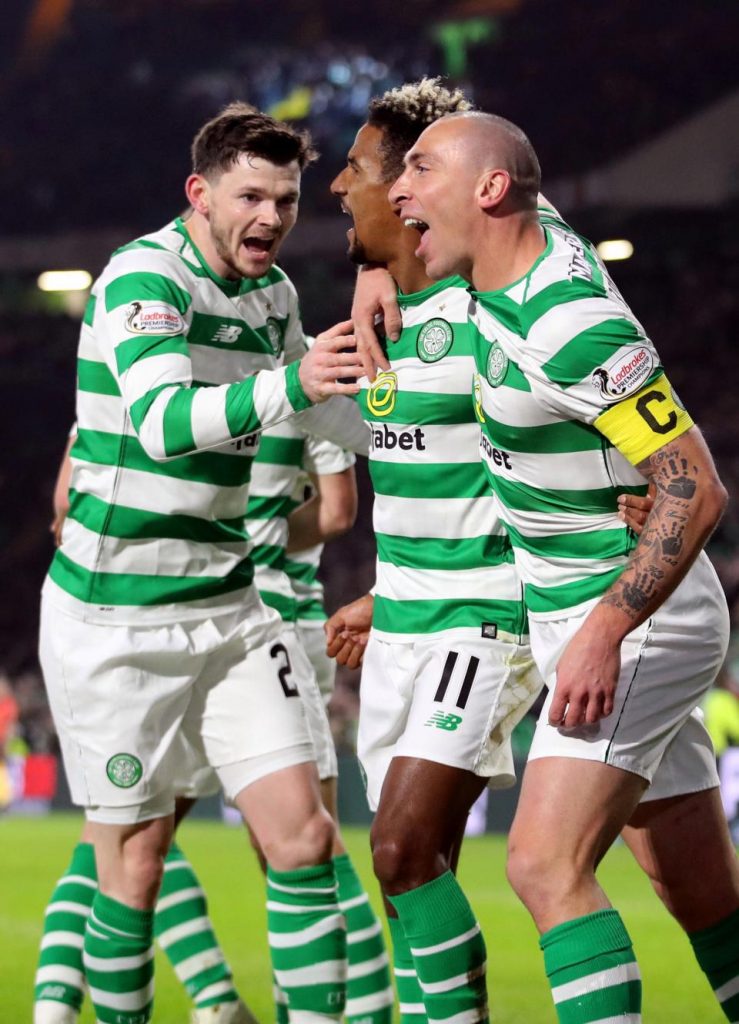 "We've got loads of games coming up and it's about our performance and winning.
"Every game we go into, we must win."
And with three consecutive homes games coming starting with St Mirren on Wednesday night, Sinclair believes that Celtic can stretch the lead at the top of the table with three good wins.
"Definitely," was his immediate response before adding "but at the same time we don't want to get ahead of ourselves.
"We've just got to take every game as it comes to make sure we get results and we keep performing."
And Sinclair reckons that despite the additions to their squad across the city, the Champions squad remains unrivalled in the Premiership.
"Yes, I would say so. For us it's all about battling and competing.
"We're just as hungry as we were in our first season here. But it is up to us to perform."
Also on The Celtic Star…
Jim Craig – Burntisland Shipyard, John Cushley and Alfredo Di Stefano to Celtic
Watch Celtic Fans TV: 'Burke's debut, Weah's impact and what's still needed in the Window'
'A melee, scrimmage, stramash, a missed penalty and another Honest Mistake,' David Potter
Stop the Ten! The Rangers spend £5m on Defoe, hit with 'Second Liquidation' warning
Scott Brown? 'I'm very hopeful that he would be staying here,' Brendan