Such has been the shambolic nature of the Celtic Boardroom I've had little thought about what goes on in the Blue Room for a number of months, after all what's the point in concerning yourselves with your noisy neighbour when your own house isn't fit for purpose?
I'd obviously heard about the £25k levy for media access and thought, either they are so skint they had moved on from fleecing themselves, their fans, kit suppliers and sponsors and moved on to employing some pot smoking work experience layabout to do some shambolic blue sky thinking and hadn't fired the dude who had come up with an ingenious idea of trying to place a tariff on free publicity. Then when they started to actually run with it, I just assumed it was a waiting game until whatever they were actually trying to stifle would become public knowledge soon enough. I felt fairly comfortable the likes of Phil Mac Giolla Bhain and James Forrest at The Celtic Blog would be all over that and I made a mental note to pay attention then returned to my own fears and concerns for my own club.
Then came the whole Cinch debacle, where I assumed the chaps in the Ibrox boardroom were making a public show of their continued displeasure at those in charge at the SPFL, the paltriness of the sponsorship deal, or the fact a huge percentage of said deal went on a finder's fee paid to a company they had employed to do what Doncaster et al hadn't been able to do at the SPFL for two years – namely find a sponsor. After an initial public ridiculing of the ineptitude of the SPFL I assumed they'd back down having made their point, only to find there appeared to be a double down approach Limmy would have been proud of as the Ibrox board claimed a conflict of contractual position, yet couldn't produce said contract.
At all of that I just shook my head, I had more pressing concerns closer to home. If it was self-sabotage they were after, that was nothing new, in fact it was mind numbingly routine behaviour from those in charge of the new incarnation, they'd made a habit of missing the bigger picture for some time.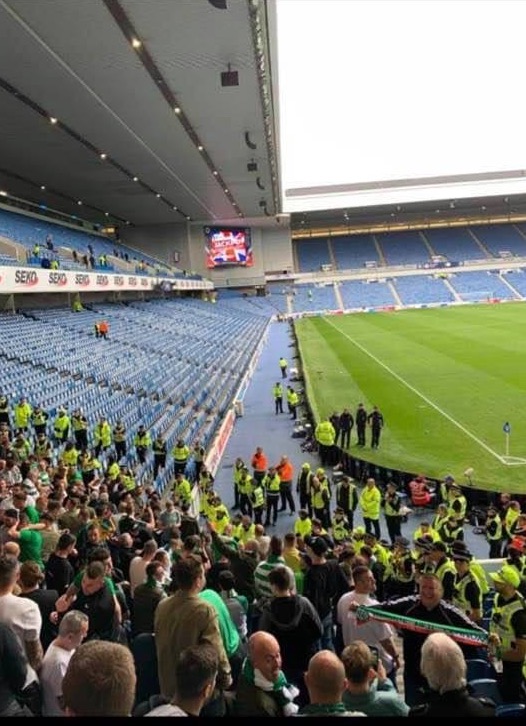 After all this is a club that had single-handedly diluted the one sellable television asset Scottish football had when they slashed away allocation for the Glasgow Derby from 7000 to 750. Was that really to sell a few more season tickets or was it to play to the gallery and deflect from on field ineptitude and off field amateur hour governance? We'll all have our thoughts on that. But what it did do was remove the to and fro public tribalism on show at Ibrox on Glasgow Derby day and as Celtic followed suit, as they simply had to, the sellable asset, namely the supporter created atmosphere was watered down entirely.
Make no mistake the Glasgow Derby is the one international attraction Scottish football has in its armoury, it is up there with the best or worst depending on your viewpoint that world football has to offer. Yet the one thing that attracts that television audience in comparison to some other derby encounters around the planet is that despite the football on show in the main being utterly dreadful as a standalone product, the atmosphere alone in this one sells advertising by the bucket load of cash.
People tune in to the Glasgow Derby for the noise, the colour, the songs, the passion and they tune in hoping that transcends onto the park that the players lose their cool too and go hammer and tongs. In the world of more and more sanitised football this fixture remains a stand out must see fixture for those who love their football with blood and snotters as the main attraction and many, many neutral observers miss that from the game.
As such when theRangers decided to slash the away allocation by 90% so too did they dilute the marketable asset of the fixture and you don't need me to explain how little sense that makes when you are looking to sell a product. Then again financial common sense and theRangers are uneasy bedfellows are they not?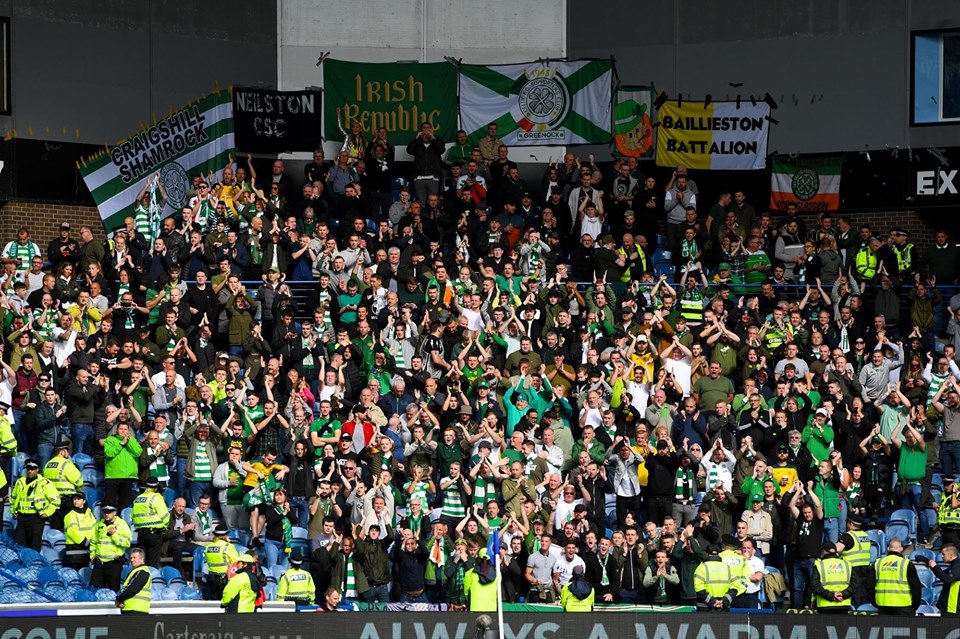 And so, we are back to self-sabotage – as theRangers had initially agreed to allow 750 Hoops fans back into Ibrox next weekend and had even entered positive negotiations to return the 7000 Free Broomloan allocation.
Had that happened Celtic would have followed suit and Scottish football's most sellable product would be back, world football would again show an interest, and in a footballing landscape starved of any supporters in grounds for far too long those tuning in would have experienced a Derby atmosphere that would have been an assault on the starved senses and ensured the repeat international viewing business Celtic and theRangers would want, Scottish football would require to remain relevant and the SPFL would be able to sell to a future sponsor with deeper pockets than Cinch – Okay perhaps that one is a stretch given previous form.
Instead for reasons unknown, because it sure isn't the reason they have given Celtic, theRangers have backed down and invalidated 750 tickets already in the hands of Celtic, and not only will we not have any away support, we'll have a stadium full of bluenoses only, and make no mistake their own passion for the fixture will die down without an away support to rail against within ten minutes of kick off, that is simply the nature of a football crowd. Scoring a goal in that fixture is a shot of adrenaline, what makes the effects continue is the lording it over those who paid into your ground to witness it. To miss that is to miss the point of football and this fixture in particular.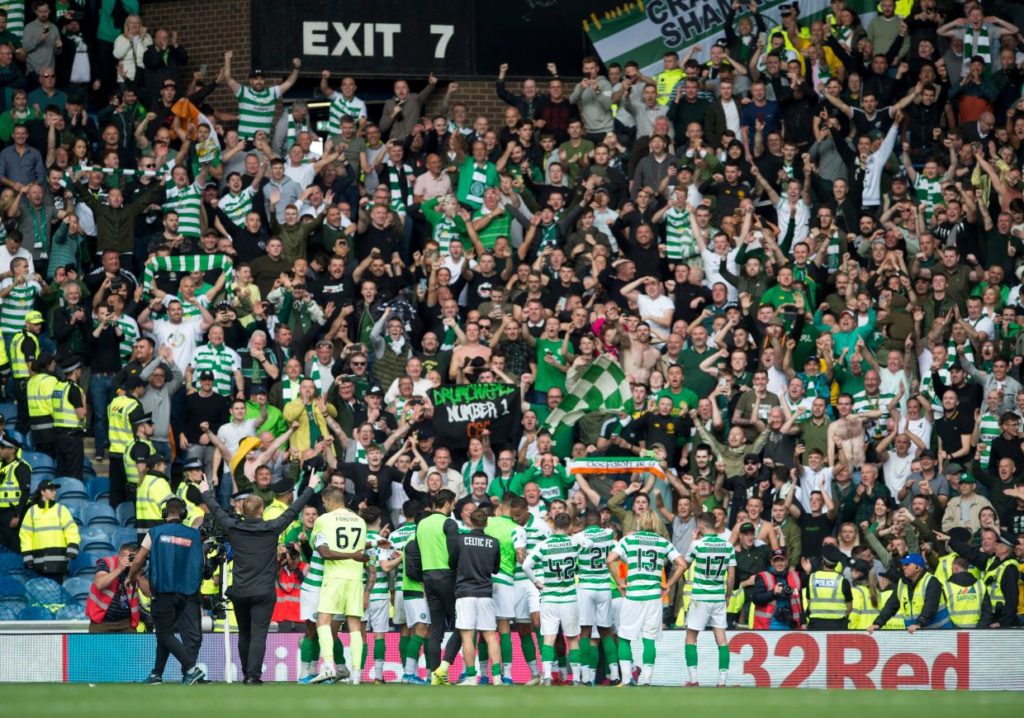 And now, without a change of mind from Ibrox, Celtic will retaliate, and the possibility of both Celtic Park and Ibrox being without fans for next Sunday and the New Year Derby is as certain as Frankel winning over a mile. And from there we will have no idea as to how long frosted relations between the clubs will take to thaw, to get back to the point where a full allocation of away tickets is back on the agenda. Meanwhile Scottish football's most sellable fixture is diminished in value with every fixture lost.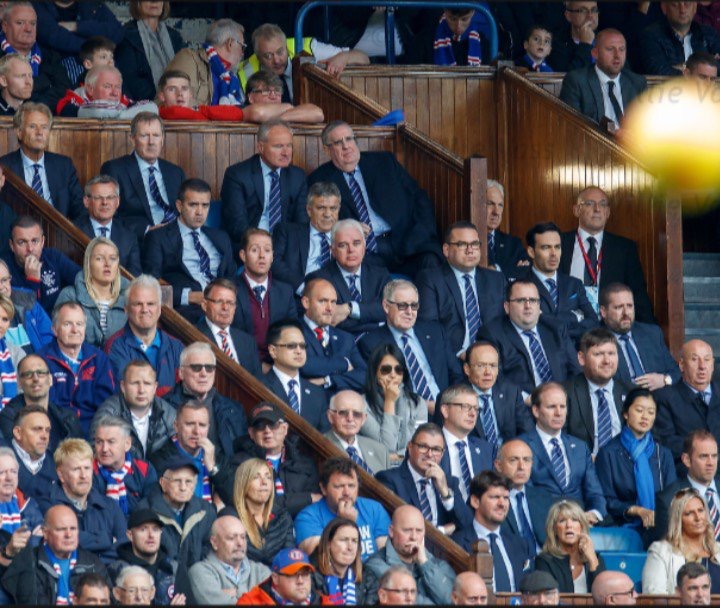 theRangers board make a regular habit of self-sabotage and they often think little of the consequences for the Scottish game. There is an irony in that when you consider their public standpoint on the Cinch deal and their opinion on the SPFL being fit or otherwise for purpose.
The Cinch deal is underselling Scottish football, the SPFL is an organisation unfit for purpose, but the damage the Ibrox are doing to Scottish football far outweighs the ineptitude of the SPFL when it comes damaging Scotland's most watchable fixture.
Is there still time for common sense to prevail? In normal circumstances you'd think there might be, with those in charge at Ibrox however common sense is in very short supply.
Niall J