One of the most infuriating aspects to Celtic's season was the style of football played, as such when news came of Eddie Howe apparently accepting the Celtic job it wasn't the journey though the leagues, or the fairytale aspect to Bournemouth's achievements that attracted me to Howe. Instead, it was the modern style of play, the principled approach to a high tempo style of play, all-out attack, emphasis on top level fitness and an adherence to a footballing philosophy that drew me in. It was one that many coaches would have dispensed with far earlier than Howe did as pragmatism in the face of teams far more expensively assembled and some playing a similar style kicked in. Indeed, it was only in the final transfer windows, as Howe reverted to signing more defensively minded players in an attempt to concede less, that Howe veered from his philosophy and ultimately tasted relegation in his final season on the south coast.
I hoped Howe would have learned something from that in his time out the game and would introduce more of his original philosophy, alongside what he'd taken on board during time away and the inevitable period of introspection that followed. As such I hoped a Celtic squad that had become predictable, slow paced, risk averse and pedestrian would be reinvigorated by the new manager.
When Howe walked away my heart sank, as we'd lost vital preparation time for next season but also the worry was we'd lost a coach with a footballing identity that would have awoken Celtic, and a manager who believed in playing football in some way allied to my own preferences for how Celtic should play.
The worry of course at that stage was how little time we had to source an alternative and would there be a similar philosophy?
That concern was due to a Celtic board which prior to the links to Howe didn't even seem settled on a type of manager never mind one name. Keane to Howe to Maresca to Wilder all seemed like a board who hadn't even been able to agree on the type of man they wanted, and my worry post Howe was Mark Hughes and Sam Allardyce were without jobs and Celtic may still believe, as they did with Keane, that football hadn't moved on massively in the last 10 years, with a particular acceleration in the last three, and we'd be left with outdated ideas expected to inspire a young group of players who needed an attacking and modern philosophy to develop.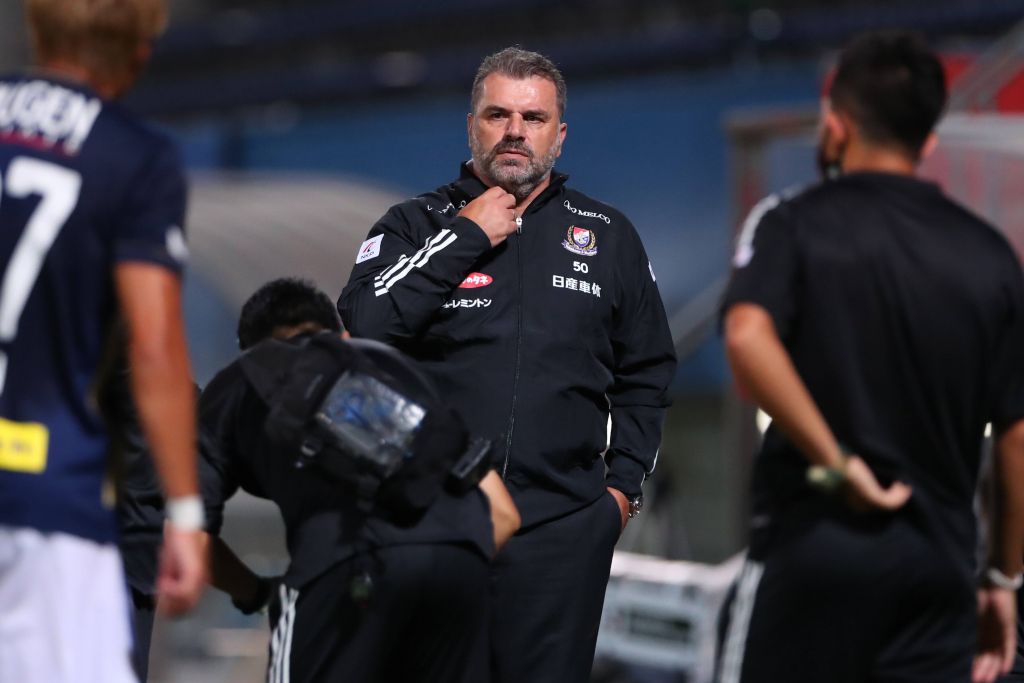 Then came the almost immediate links to Ange Postecoglou and my initial thoughts were localised. No experience of Scottish or even British football, no European experience bar a stint in the third division of Greek football and a bombardment of negativity, mainly from people who admitted they'd never heard of the Greek by Birth but Aussie by upbringing coach.
Yet I can forego experience in my back yard, after all I'm complained incessantly about Celtic not looking to alternative markets for players so why not for a coach? And ignoring the noise and looking to opinions from those who have seen him in action the feedback seems not only positive but also a real infuriation that the message from Scotland is Postecoglou is not good enough and Celtic are barking up the wrong tree. You can almost hear the 'Please try this guy' message coming from those who have watched the man in action.
The first one came from Jackson Irvine who was coached by Postecoglou for the Australian national team.
Video of Jackson Irvine talking about Ange Postecoglou on Open Goal pic.twitter.com/UFnGj0Ohun

— 𝖙 𝖍 𝖊 𝖈 𝖍 𝖊 𝖗 𝖗 𝖞 𝖜 𝖆 𝖛 𝖊 (@TheCherryWave) May 28, 2021
Shock horror an Australian calls an Australian 'top notch' could well be the response, however who best to fill in the gaps than someone coached by the man and with experience of what is required at Celtic and one who has played in Scotland and in England. I'm willing to give more weight to that opinion, than those who simply say Aussie football is a poor standard, yet somehow expect players and managers to be attracted to Scotland a nation below Australia and Japan, where Ange now coaches, in the World rankings.
And then guys like John Aloisi and Michael Bridges, successful players in their time in British football as well as an extensive knowledge of the Australian game, and very passionate about their football who seemed to have no doubts whatsoever that this chap was the right fit. Indeed, Bridges admits to trying to get Sunderland to think outside the box prior to signing up ex Welsh boss Chris Coleman at Sunderland but coming unstuck as the message back was a fear of not giving the fans a 'name' in British football.
Before Celtic 🍀, Ange Postecoglou almost joined Sunderland 👀🏴󠁧󠁢󠁥󠁮󠁧󠁿

The story of clubs wanting "a big name for the fans" continues to stand in the way of Aussie coaches in Europe… 😡

Listen to the full GegenPod podcast 🎧 https://t.co/WNDlCuPSdB#OptusSport #COYBIG #CelticFC pic.twitter.com/SBZQTbuHRj

— Optus Sport (@OptusSport) May 30, 2021
Yet a lot of those messages regarded Postecoglou's personality, his will to win and trophies gained in the A League, J League and with the Socceroos. But what about that footballing philosophy? There were bits and pieces out there but the most succinct message came from Richard Bayliss at Optus Sports in Australia and suddenly I was starting to think this could be an exciting appointment.
A couple of thoughts on Ange to Celtic, & the inevitable questions which have already started. Firstly, there's football outside of Europe, much like there's football outside of Premier League. That world also has major honours, national team success & domestic titles. 1/6

— Richard Bayliss (@RSBayliss) May 28, 2021
"A couple of thoughts on Ange to Celtic, & the inevitable questions which have already started. Firstly, there's football outside of Europe, much like there's football outside of Premier League. That world also has major honours, national team success & domestic titles
Australia won a first major title under Postecoglou when they beat a very good S.Korea in the Asian Cup final. Players like Massimo Luongo who won player of the tournament were transformed. This after they should've beaten Holland at 2014 World Cup, & more than matched Chile.
On the back of domestic success in Australia including four titles and a record 36-game unbeaten run with Brisbane, he took a struggling Yokohama FM side to the J League crown in his second year. And they were/are ridiculously entertaining.
Postecoglou's ability to get the most out of players motivationally and tactically is absolutely a strength. As a Leeds fan, I see similarities to Marcelo Bielsa in the way he can motivate, and the football is often similar too. It's high tempo, attack minded. Always fun.
When Bielsa arrived at Leeds most said it was crazy and it won't work, no major trophies to his name. There will be some of that with Celtic if Ange arrives. Not saying it will work out the same or at all, but take the leap of faith to find out. Don't die wondering."
All this said I'm still not without reservations. Why has no-one else taken a punt on Postecoglou, it isn't as if he's a young coach breaking through would be one. But given the negative reaction from our own support and the Sunderland decision, that was Martin Bain when Chief exec at the Stadium of Light by the way, you can see there would be a fear factor from UK boardrooms to such an appointment.
There are also questions over the standard of football in the A-League, yet that could easily be mitigated by his performance with the national team and in the J-League, where it took a year but where Postecoglou took Yokohoma FM from a relegation threatened side to champions in 12 months and employed an intense attacking philosophy to boot. The J-League is of a better standard than the A-League and perhaps comparable to any other domestic league outside the big four nations. It is also an environment where you have to perform under immense scrutiny, another experience in the bank that Postecoglou would require in Scotland.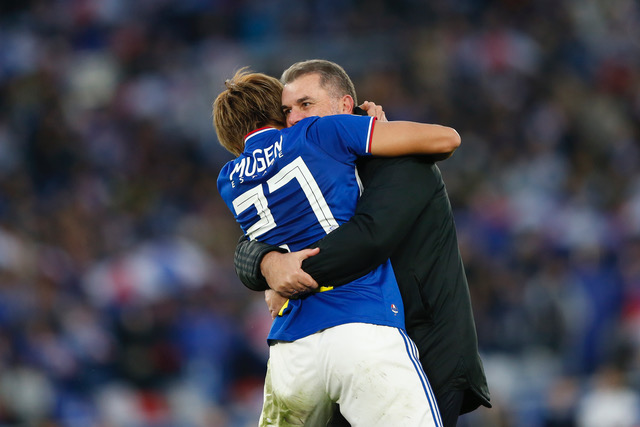 I also have reservation that proper due diligence would have been done by Celtic. I'm not buying for instance that Celtic have been looking into this deal for months as Celtic have been feeding to the mainstream media. This is a deal unlikely to have come from boardroom due diligence given we still haven't had a structure implemented, however the links via Fergal Harkin could be positive given the City Group links, though I'd feel far better if, 1- Harkin had been in post as Director of Football and was making the choice of manager from that role and 2- if the worrying influence of Peter Lawwell didn't still linger over this appointment, given the hash he's made of a three month chase for Eddie Howe.
Yet again I'd veer towards the vast majority of positive references coming from where Ange Postecoglou has actually coached, where there are opinions weighted heavily in the positive from those who have seen him in action and believe he can deliver.
I won't be deriding the environment where he has been coaching or the success he has gained in those environments, it strikes me he is a winner has done so at a high level and his success has been sustained in two leagues and at International level. It also appears his style of play would suit a front foot attacking team dominant in their local environment.
The question after that is would that transfer to European football? That is also a question that would have hung over Eddie Howe, and as much as that should be the benchmark of any Celtic team or manager, we have to lay foundations again, given last season's capitulation, before we start thinking about mending the roof tiles.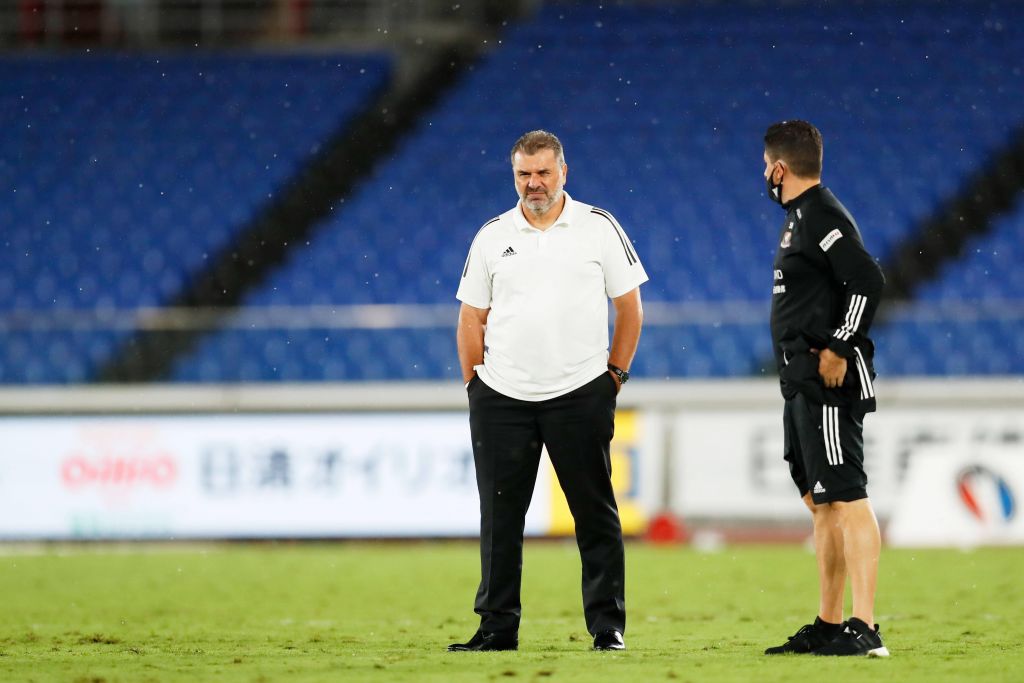 This seems a manager who could deliver domestic dominance and entertain the support, Europe as much as it pains will have to wait. Yet given the lack of success from previous coaches in the Champions League and the chronic underinvestment and planning in advance for approaching that tournament, it would seem unfair to question the Aussie coach's credentials in that kind of environment. Even Brendan Rodgers failed and Celtic haven't won a knockout European match since 2004. A lot of those issues lie at boardroom level preparedness rather than any head coach.
The appointment of Ange Postecoglou would certainly seem a left field choice, yet it strikes me, although initially confused by Celtic considering this one, that there is a coach there with a philosophy that fits, one who will not bow to the media, has won trophies and appears to leave behind supporters delighted by what they witnessed when he does move on.
If last season is anything to go by the Celtic dressing room is deflated, lacking direction and poorly coached. It strikes me that Ange Postecoglou may take a bit of time to get his message across but isn't scared to bruise a few egos or eject those who do not buy into his vision. It seems not only can he instil an identity he can also boot a few backsides if required. Celtic need both of those things allied to a winning mentality that drips down from the coach to the players. I'd be more than willing to see Ange Postecoglou bring his brand of football to Celtic, it could be just what we need.
Niall J