IT'S SIXTY IN A ROW FOR MIKE MAHER…
With the hopes of Ten-in-a-Row being almost completely extinguished it seemed as if the Celtic players thought that they may as well get it over with as soon as possible. The next 2 games saw uninspiring performances and single goal defeats. Dundee United came to Parkhead on the Saturday and an Andy Gray header gave them the victory.
A few weeks previously there had been anger and booing at the performance of the team. Not on this occasion. The fans were now silent and resigned to the loss of our title. It was the same scoreline at Broomfield the following week. A goal that Peter Latchford might have done better with too. The big Englishman had come up a few weeks earlier and had taken over from Ally Hunter in goals. However he had lost a few soft goals and the support were not convinced about him.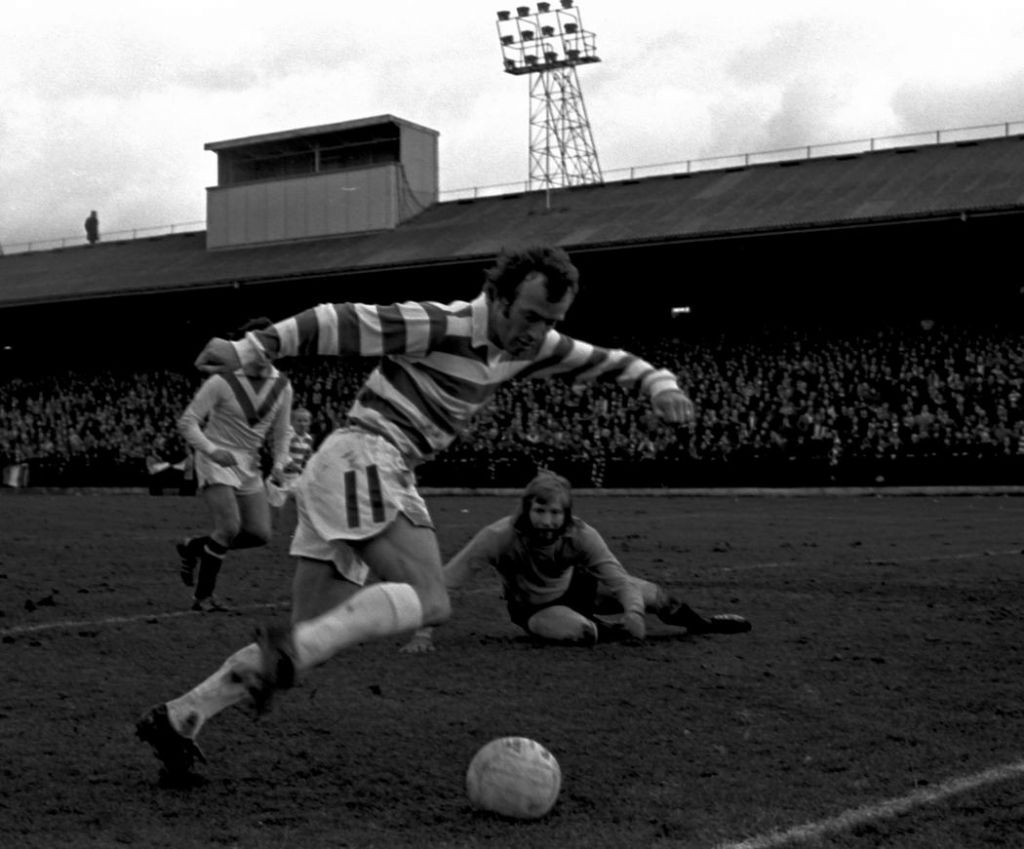 By now Hibs had moved into second place. On the last Saturday in March Hearts were the visitors to Celtic Park while the top 2 clashed at Easter Road. With 5 games now left Rangers had 50 points, Hibs had 41 points and Celtic 40 points. As it was 2 points for a win in those days Rangers just needed a draw to clinch the title. And they got it in a game that finished 1-1. Celtic actually put on their best display in weeks. Inspired yet again by Kenny Dalglish we beat the Jambos 4-1. But the return to form was far too late.
That night Margaret and I went into the city centre for a meal and a few drinks. As the 240 bus back to Viewpark went past Glasgow Cross and along the Gallowgate it picked up a few Rangers fans in celebratory mood. We sat in silence. Seeing Rangers fans happy is not something I like to witness but, on this occasion, I was not too perturbed. "Let them have their moment" I thought. Their last title was 11 years previously. This would just be a blimp. Big Jock would get us back on track. And anyway we had won 9 Championships in a row. There was no way they would get close to that!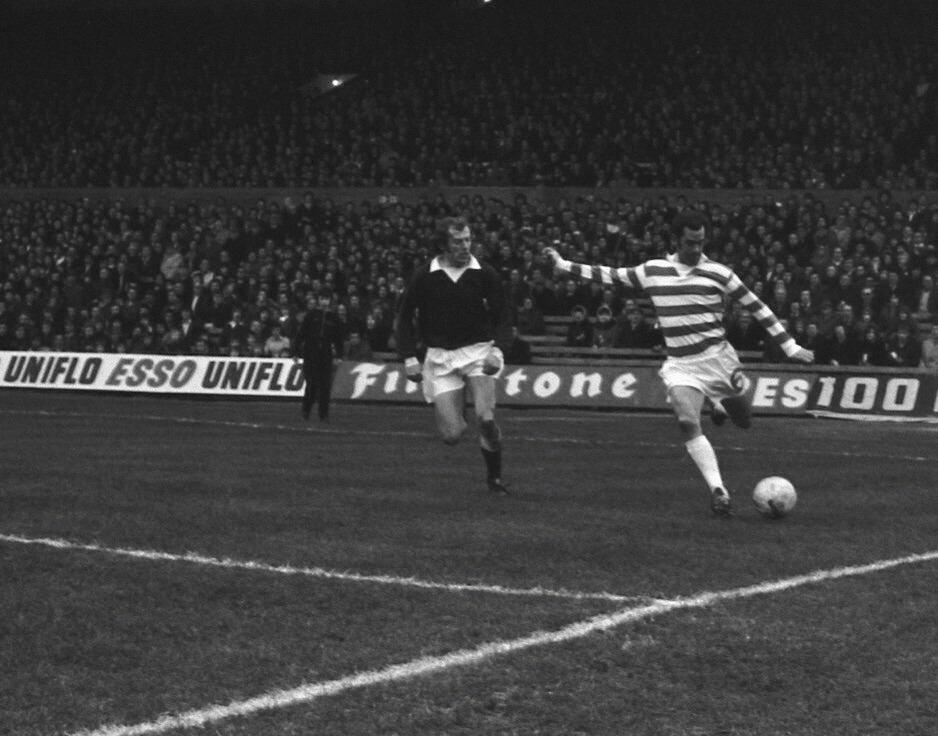 The win against Hearts put some smiles back on some faces and we still had the Scottish Cup to look forward too. The semi-final was at Hampden on the following Wednesday. Once again our opponents were Dundee. We seemed to get them at this stage of the competition every year!
One of my regular match day companions at this time was John Fagan, a former school mate and our Saturday Morning League team goalkeeper. We decided to take our respective girlfriends Margaret and Kathleen to this game and we got tickets high up in the North Stand that perched above the crowd in the vast enclosure below.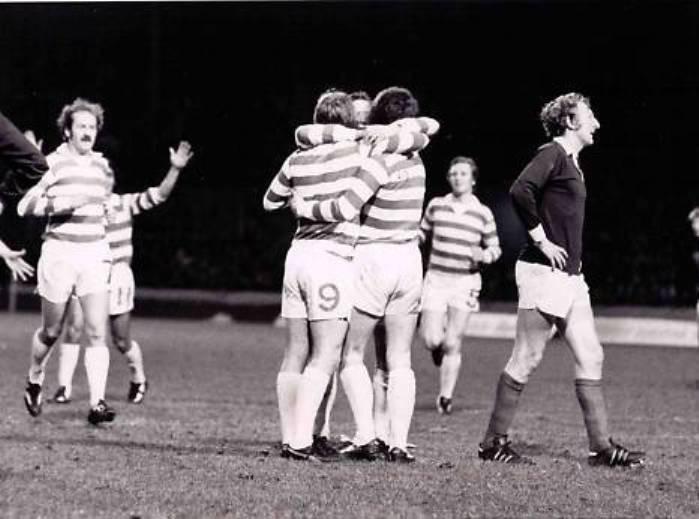 It was not the greatest of games and it was mistake from former Celt Tommy Gemmell that let Ronnie Glavin net the only goal of the game. So we were through to the Final where our opponents turned out to be Airdrie. I was a bit disappointed. The Diamonds were going through a good patch but they were a "robust" unglamourous side without a big support and I had hoped for a more appealing tie. Nevertheless, it was a chance to make up for the League disappointment by lifting the two other trophies on offer.
Before the final there were still 4 league games to play. We pretty much went through the motions with a win, a draw and finally 2 defeats. Crowds were down and there was a very flat atmosphere about the place. On 16 April we had our last home game of the season against Dundee. However, that day had another, more important significance for me.
Our Saturday Morning side – Cornhill Utd – had reached a Cup Final which was being played that morning at Barrhead against a team from Greenock. The bulk of our team were Celtic fans although the Jags, Motherwell and Albion Rovers had adherents in our ranks. We also had one Rangers fan, a good midfielder by the name of John Stevenson. although John Fagan had immediately re-titled him Sean MacStiofan when he joined us. (Those with an interest in Irish history of that period will see the relevance and perhaps irony in the nickname).
Despite his football loyalties John was a well-liked and appreciated member of the squad and he was one of the stars in our 4-3 win on a rain-soaked pitch. We were presented with the trophy in the pavilion and then headed to a nearby hostelry to celebrate. Normally it would be a pint and then off to the Celtic match. On this day the mood was different. The pub seemed a more inviting place than Celtic Park so I ended up being the only one who left in time to get to the game.
The others did not miss much. In front of a mere 12,000 crowd another blunder by Peter Latchford gave Dundee a late goal in a 2-1 win. I had a good view of the goal as for some reason I watched the game from the Rangers End side of the Jungle. The only other thing of note I recall was the debut, as substitute, of a young redhead by the name of Burns.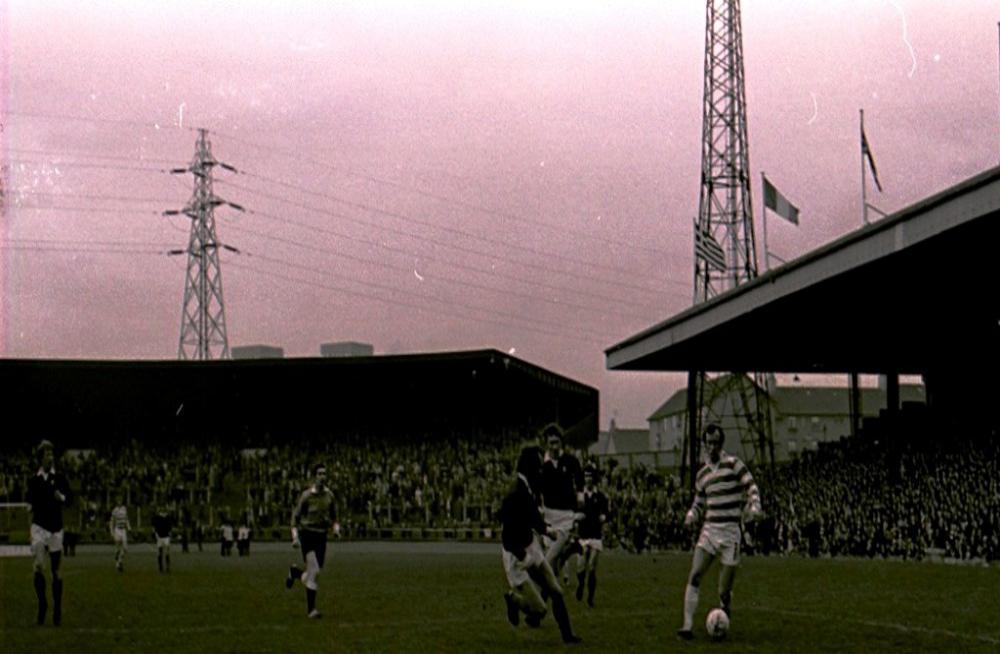 The league campaign that had started with high hopes came to its sad conclusion the following Saturday at Muirton Park. St Johnstone had more to play for than us, as a win would ensure them a place in the newly formed ten club Premier League that was to start the next season. And they got the points in a come from behind 2-1 win. Only my brother Jim accompanied me to that game and it was a silent journey home with other results confirming we had managed third place, 11 points behind Rangers, 4 behind Hibs and just ahead of Dundee United on goal difference.
For the Cup Final John and I had managed to get South Stand tickets with a great view of the game and the trophy presentation. Margaret and Kathleen again joined us to watch Paul Wilson star with 2 goals in the 3-1 win, and then see Big Billy lift the Scottish Cup for the last time as Celtic captain.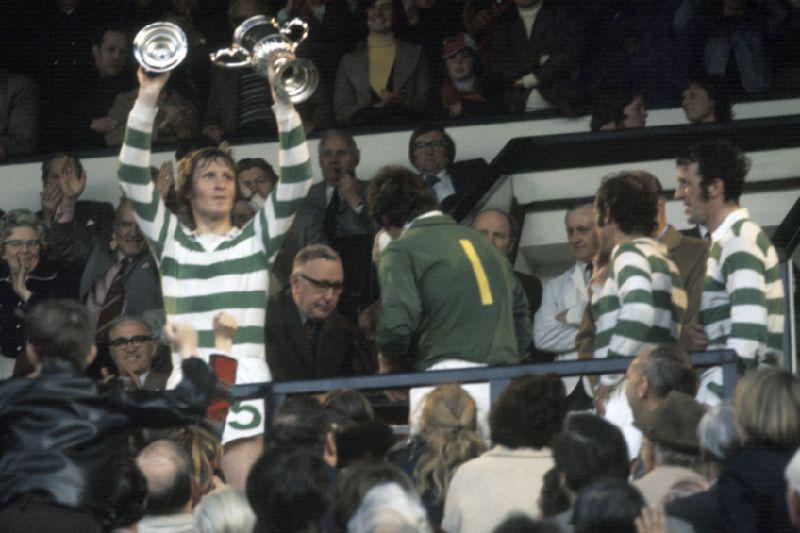 With the title gone, and with Cesar's retirement there was a sense of end of an era about the occasion. And it was the end of an era for me. In 5 days' time I would be aboard a plane to Auckland. I would not be seeing Celtic for a while. As it happened it was not until I was back home again that Celtic would win the title a couple of years later. Obviously they needed me!
And now here we are 45 years later going for Ten-in-a-Row once again. Back in 1975 I never imagined this could happen. With all that is going on in the world at the moment there is no chance I will be getting back to Celtic Park soon (if ever) so the Bhoys will have to manage it on their own!
Mike Maher