It's fair to say relationships are important in any organisation and it appears Celtic have struck lucky – granted on a limited sample size – with both Ange Postecoglou and Dom McKay.
Against an inherited chaotic backdrop of a club in turmoil, a support disenfranchised and a boardroom that appeared to have inexplicably frozen when faced with the reality of what happens when you entrust too much power in one individual and realise your complicity has been just as big an issue, the appointments of Dom McKay as CEO and Ange Postecoglou as manager already seems to be bearing fruit.
When you consider both men are already taking on tasks that in other clubs and other organisations wouldn't fall within their remit – McKay as a Director of Football in some respects and Ange as a Head of Recruitment in others – the recent successful laying of a foundation of a squad rebuild in a constricted timescale and a contracted pandemic hit market have been impressive.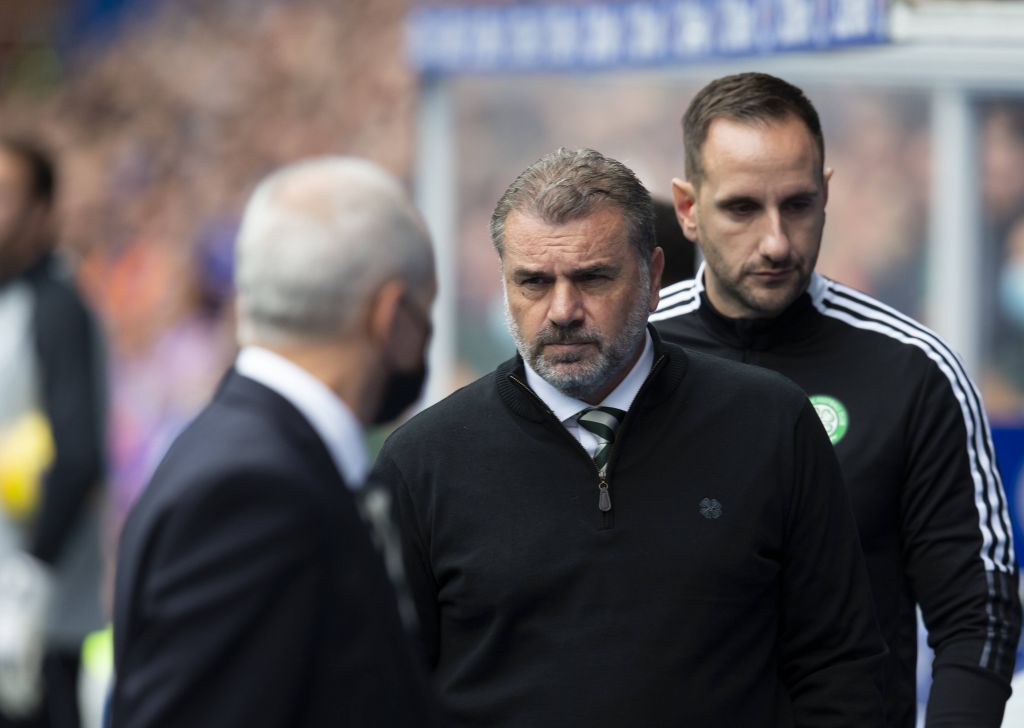 Some 14 players have come into the club and a similar number have left. There's been a further five out sent out on loan and the majority of the discontented within the squad, having left the club, have been replaced by those who are invested in the club's future and in the main contracted to show our value in them. It's been an impressive if not remarkable turnaround.
The success or otherwise of this overhaul will be evidenced further down the line but on paper and considering the logistical landscape that had to be navigated it is an achievement in itself. To do so predominately with two main protagonists and a supporting staff shorn of a Head of Football Operations and a Chief Scout and by two men in new cultures, one geographically and the other in an altogether different sport, then surely even the most sceptical would have to conceded progress has been made, progress out of kilter with the time taken to do so.
You'd have to say then that to achieve so much so soon that McKay and Postecoglou have built up a good working relationship and now as much as that will have to continue as the club develops further, both men turn their attentions elsewhere.
Postecoglou now has to use those self-same communication skills on the training ground to mould the new recruits into a title challenging team and one that is also competitive in European Groups stage football. No easy task with such a turnaround in playing staff.
McKay meanwhile will have to convert the ideas he's been listening to from stakeholders, employees and those he's sought advice from outside the club, into a structural plan he can use to modernise the football club and then make it affordable and palatable to the same Board of Directors who oversaw the last disaster and will have to sign off on his plans.
Mckay will have to convince a risk averse and conservative group, who are perceived by many to have sat on their hands, faced fierce and often direct criticism and have until now taken no real responsibility for their failings nor offered any sign by way of resignations or apologies to insinuate they feel they have been anything other than portrayed unfairly.
The case for modernisation is clear to most, yet McKay may find himself inhibited by a group who may well feel that the success to date has only been interrupted by the failings of a solitary season, one magnified by its historic relevance and impeded greatly by a worldwide pandemic. As such McKay's communication background may come into sharp focus to first of all show this Board where it all went wrong, have them accept it did over a period of time and not one season, before he can truly get them to buy into a vision of a proactive forward-thinking and modernising blueprint for Celtic's future.
You can but hope McKay has impressed the Celtic Board as much as he's impressed the support thus far and that he perhaps now has some credit in the bank and no longer perceived as the new guy on his probationary period. If so, then perhaps the sort of relationship McKay has fostered with Postecoglou can be replicated with those on the Celtic Board. If it is then the speed exhibited in the initial squad build could see replication when it comes to a modern structural reform of football operations, hopefully without a level of resistance that extends much beyond the required checks and balances.
The squad rebuild has shown ambition, it has also been completed with the backdrop of a profitable transfer window and a reduced wage bill. If numbers matter as much if not more to the Celtic board than the playing squad then McKay and Postecoglou have overseen the sort of success in both spheres that should make both a support and the custodians happy.
As such if Dom McKay has ideas that require financial outlay to succeed then you can be sure he will also be aware he has to sell the profit down the line. It may well take that cliched approach of speculating to accumulate, but for a man who improved Scottish Rugby with cute marketing and attraction of new business, you can but hope the Board will give him enough freedom to implement a vision and not hold him back with preconceived notions of recent failures being a temporary blip rather than a systemic failure.
In truth if that is to be the case, you'd be certain the Celtic Board will need persuading. Therefore, the transference of the impressive working relationship between Ange Postecoglou and Dominic McKay will now have to shift to persuasion techniques in the Boardroom. If Dom McKay thought his first transfer window was a challenge, I hope he's conserved some much-needed energy for the next mountain to climb.
Niall J