Ange Postecoglou, Matt O'Riley and Alistair Johnston all spoke to the media today ahead of the Scottish Cup Final against Inverness Caledonian Thistle at Hampden on Saturday afternoon as the build-up for Scottish football's showpiece finale gets underway.
Of course the main subject of interest to the media (there's no fan media present at Hampden media conferences) was the strong rumours linking the Celtic manager to the Tottenham vacancy and not for the first time this season, Ange Postecoglou had to deal with a series of questions on this speculation linking him with a job in the Premier League.
Before that Ange was asked to provide a squad update with Kyogo and Alistair Johnston, both substituted last weekend after picking up knocks in the 5-0 win over Aberdeen on Trophy Day, coming into the week as doubts for the Cup Final.
"Kyogo is progressing although he hasn't trained yet so the plan is to try and get him out there tomorrow and see how he goes," Ange Postecoglou revealed. He added: "He's done some individual stuff this afternoon and progressed. He always is, but he's pretty bullish about playing.
"Johnston's fine, he's trained all week and Hakšabanović is back in. So the only real absences are Aaron Mooy, who'll miss out and I think that's it."
Asked about the level in playing Kyogo, Ange stated that he'll be taking the lead from the player himself. "It'll be guided by him but we've done that in the past a couple of times, whether it's been a shoulder or last year's League Cup final, he went in with a hamstring that wasn't totally healed and he scored a couple of goals. He's very strong mentally so if he gives us the green light, we'll put him in there."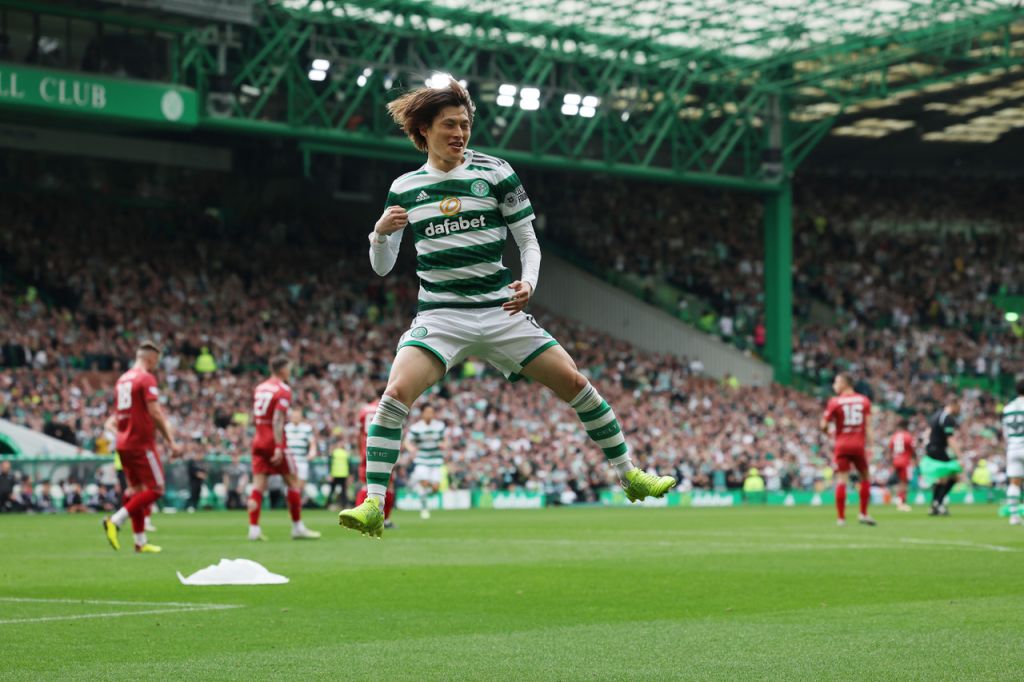 Saturday of course gives his Celtic side the chance to complete a treble which would be a World record eighth treble for the club. "We're looking forward to it. Last year it was the one trophy that escaped us. Just the whole day, the occasion, it's the last game on the calendar for us and just to be a part of it is the first thing we're excited about. You want to win any trophy but making it a Treble would make it a truly special season," the Celtic manager said.
"The players have been outstanding, the focus of each game being the most important and that's what's got us to this place. After we won the league a few weeks back, it would be very easy for them to let their minds wander but last week they were back focused and ready to go."
Asked if he could envisage winning a Treble would be possible in two years, Ange gave the sort of answer we've become accustomed to. "It's not the way I'm wired. I didn't project that this is where I want us to be. I've said consistently that coming off a trophy-less season I knew we had to bring success pretty quickly. It's fair to say I didn't walk in with too much fanfare but irrespective of that, when you're managing this football club, there's an expectation that you have success.
"We won the League Cup three of four months into my tenure so if I put limits that we have to win at least a trophy then we'd have done that in my first four months so rather than that, I just said we have to be the best football team we can, keep improving and keep pushing.
"We went through a trophyless season but we were also up against a team in Rangers that had finished 25 points ahead of us, made a Europa League final last year and won the Scottish Cup, so it wasn't just a case of us getting back on track. We had somebody to catch as well so in the context of that, the progress that we've made is outstanding."
Asked if it's strange facing a Championship side that hasn't played in four weeks on Saturday in the Scottish Cup final, the Celtic manager admitted the it other unusual set of circumstances.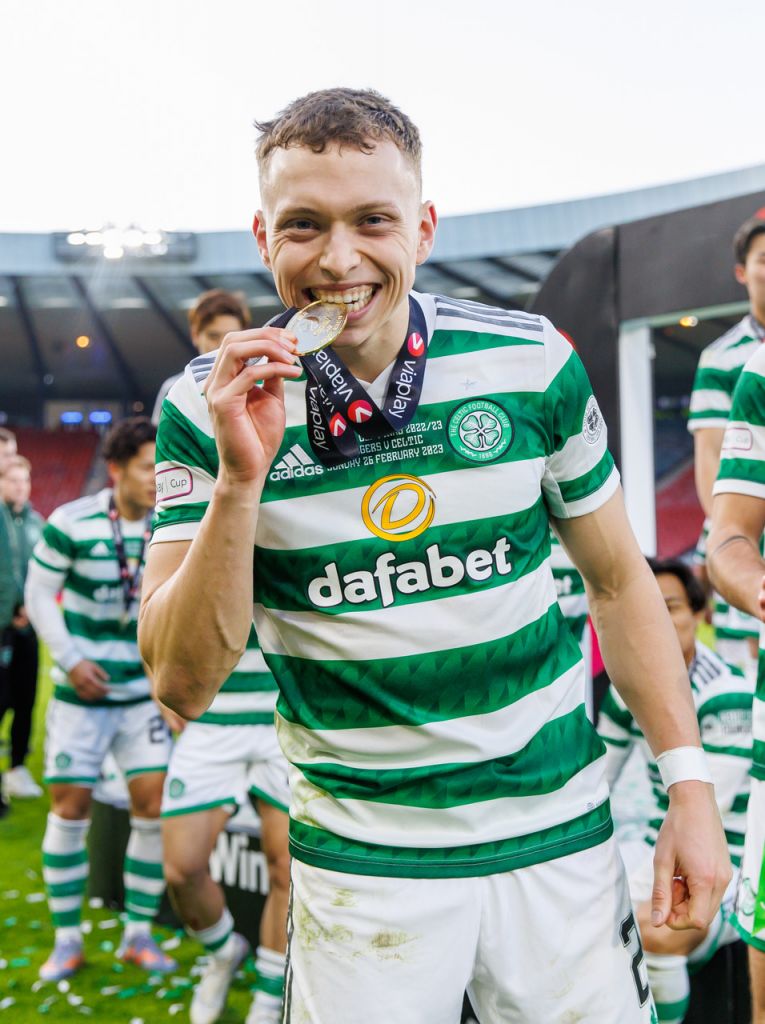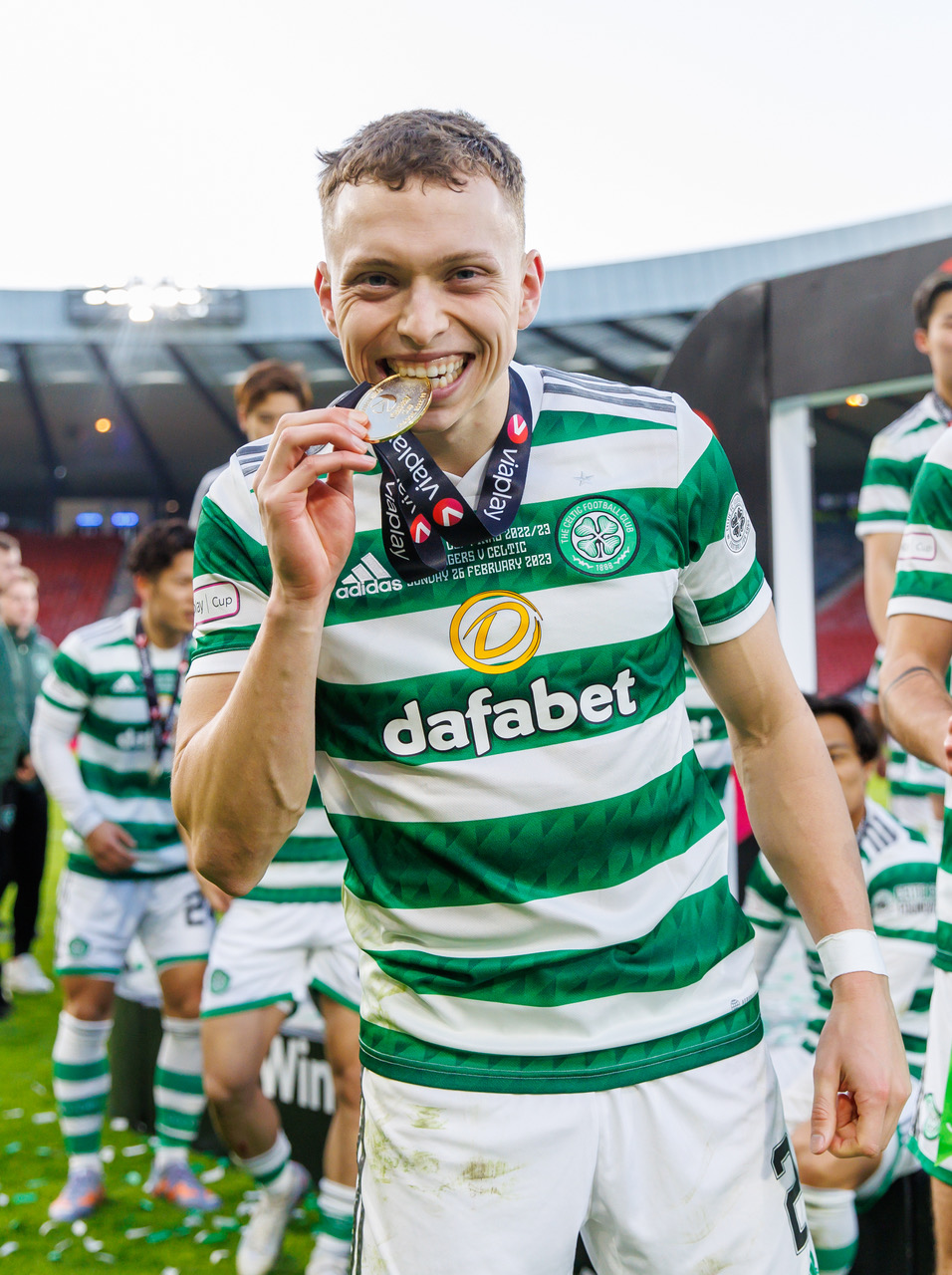 "Yea, it's unusual. I mean, it's not unusual here, particularly a lower league side making deep into a cup competition. But we've got to put that to one side and understand that it's a cup final, irrespective of the opponents and whatever form you've got going into a cup game becomes irrelevant. It's a one-off game and when you're talking about a final and everything that entails, we're expecting a tough one.
"I watched the semi-final and it was a really good game with football played. At that time, they were going really well and unfortunately they just missed out on the playoffs. But there's no doubt Billy Dodds will have them primed and very motivated. They've got a chance to create a real story for themselves and we've got to be at our best to make sure that doesn't happen."
More to follow, meanwhile here is Ange's Media Conference and we'll also cover what Alistair Johnston and Matt O'Riley have had to say today.