LOOKING back on it Ronny Deila would have made a fantastic Assistant Manager at Celtic. He was interviewed for that role when Neil Lennon decided that he wanted to try his luck in England, and Peter Lawwell decided that, with no Rangers to worry about, he'd be worth a gamble for the top job.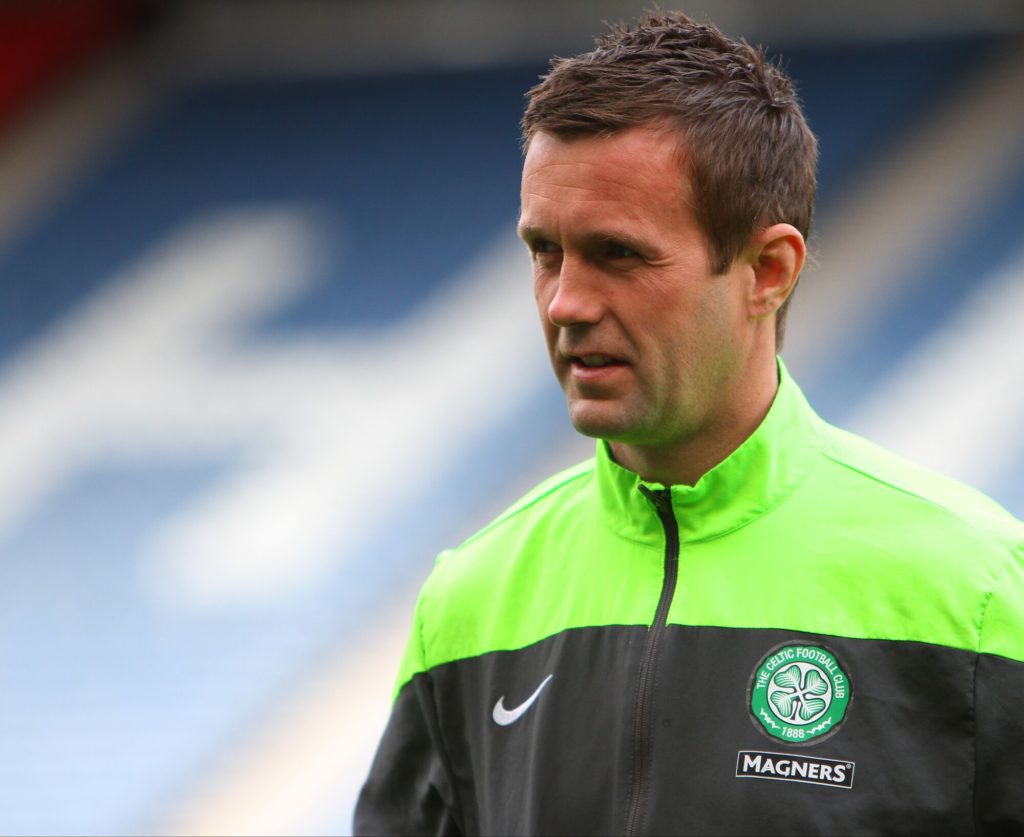 Ronny did okay, he came unstuck because of two or three crucial things. Firstly his failings in European football, yet he was 2-0 to the good against Malmo and it could have been three when Johansen had a wonderful chance when through for a one v one with the keeper.
Those European frustrations that Ronny suffered did NOT improve when Celtic splashed the cash to bring in Rodgers as his successor – as far as European football is concerned Rodgers disappointed.
Ronny was also the victim of a Campaign Stop the Treble at Hampden when the most blatant Honest Mistake in recent years against Inverness Caley Thistle put paid to that when it was within his grasp. And unlike Steven Gerrard, he never got a telephone call from an apologetic referee.
Before Inverness scored at that semi-final Kris Commons was running up past the Celtic fans in the North stand at Hampden all smiles as he engaged with the crowd. Fine for a friendly match, but this was a Scottish Cup semi-final. Caley broke from that corner and won a penalty which also saw Celtic's keeper sent off. Craig Gordon went from being a virtual spectator in the match to an actual one in the stands.
Steven McLean and his assistants were mostly to blame but some senior Celtic players, not just in that game, such as Kris Commons, certainly could have shown the rookie manager a little more respect. It was no coincidence that Commons never kicked a ball again for Celtic after Ronny left and do not think that Rodgers was well briefed and was fully aware of that had gone on.
Rodgers acted quickly to make up his mind about Commons, ship out Mulgrew and met up with Scott Brown at his home in London. The Captain was to be retained and Rodgers set us on the path to 7 trophies in a row before being lured back to England.
Yet that was done mostly with players who Ronny Deila had left him. And one youngster that the Norwegian boss brought to the club, fellow countryman Kris Ajer, has developed into the most outstanding central defender at the club, a star in their national team and a possible future captain for both club and country.
When Scott Brown was in the wars on Sunday it was Ajer who was first there to support his skipper. And that goal saving tackle and the subsequent celebrations were iconic Ajer moments.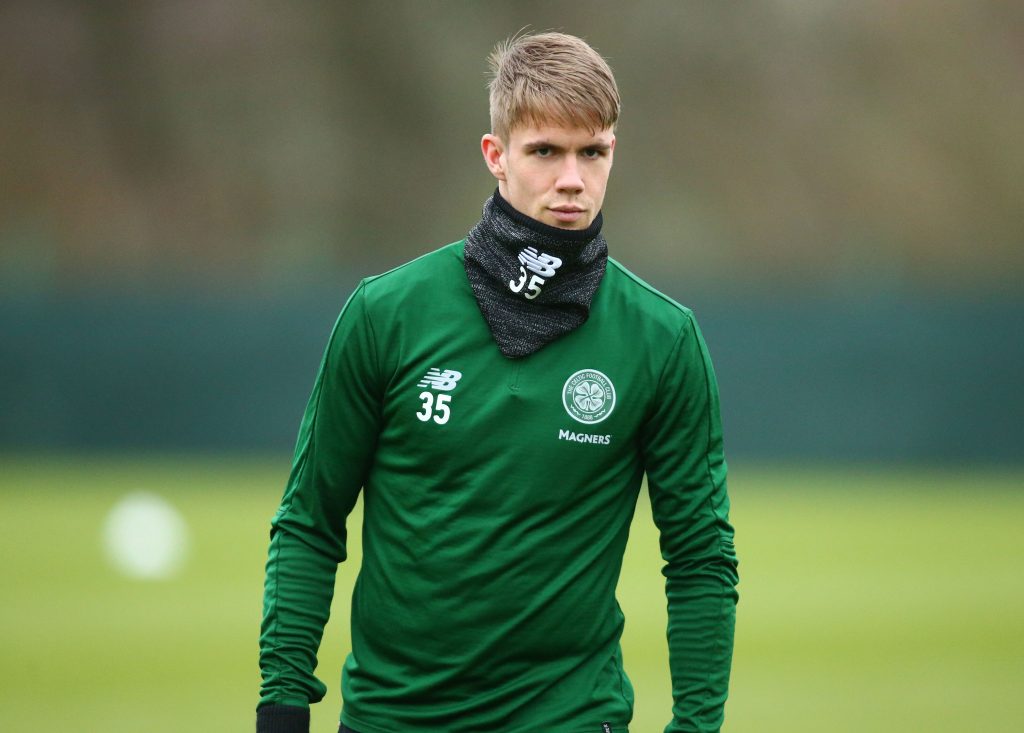 The young Norwegian has come of age. The supporters talk about Lubo Moravcik being a Gift from God, well Ajer was a parting gift from Ronny Deila.
Yesterday the current Assistant Manager John Kennedy, a fine young Celtic defender himself before that horrible injury ended his career, spoke about Ajer's post tackle celebrations on Sunday and said he wasn't surprised by it in the slightest because he does it at five a sides in training!
"I've seen him do that in training in five v fives," Kennedy said.
"He sometimes gets stick for it but that's his passion. You can see what it means to him and that's what you want.
"That tackle shows his passion for the game and what it means to stop them scoring a goal at that vital moment.
"That's what it is all about and these are the personalities you want.
"He will get stronger next to the rest of the group and he's a great boy to work with. There's a maturity coming with Kris now. He's a young player but he has a lot of experience now.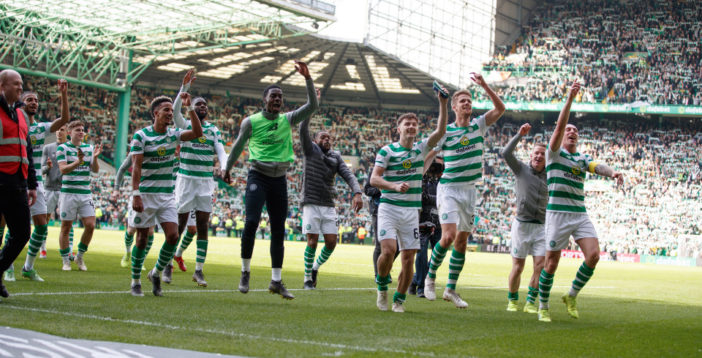 "He's still only 20 but being involved with Norway he's getting more experienced all the time.
"Kris wants to learn, develop and be the best he can be. In big games, where young players can get caught a little bit sometimes, he has grown stronger and stronger.
"We warned him when he first came in and was starting to play as a centre-half that he'd get a few scratches here and there. Kris thought he'd be a model after football! But the more games he plays the less likely that is to happen!
"We have a few young players in the squad who are getting stronger all the time. It's a great squad with young players and also experience.
"They're a really good group to work with and the attitude they've shown in the last few weeks, pushing to the end, won't change."
Neil Lennon yesterday admitted that he's about to embark on a rebuilding job similar to the situation back in 2005. Ask yourself this of all the incoming Celtic managers in recent times which one had the most to work with in terms of players at the club?
Rodgers got plenty from The Norwegian. And even now it's mostly his players who roar.
Thanks again Ronny.