Despite Brendan Rodgers' positive spin and calm demeanor after Celtic's remarkable capitulation in Rotterdam, I'd hazard a guess he will be privately seething. Despite the unnerving scenario in which the boss trialed and erred in his selection, Celtic had a great opportunity to lay the ghost of an unremarkable Champions League past to rest.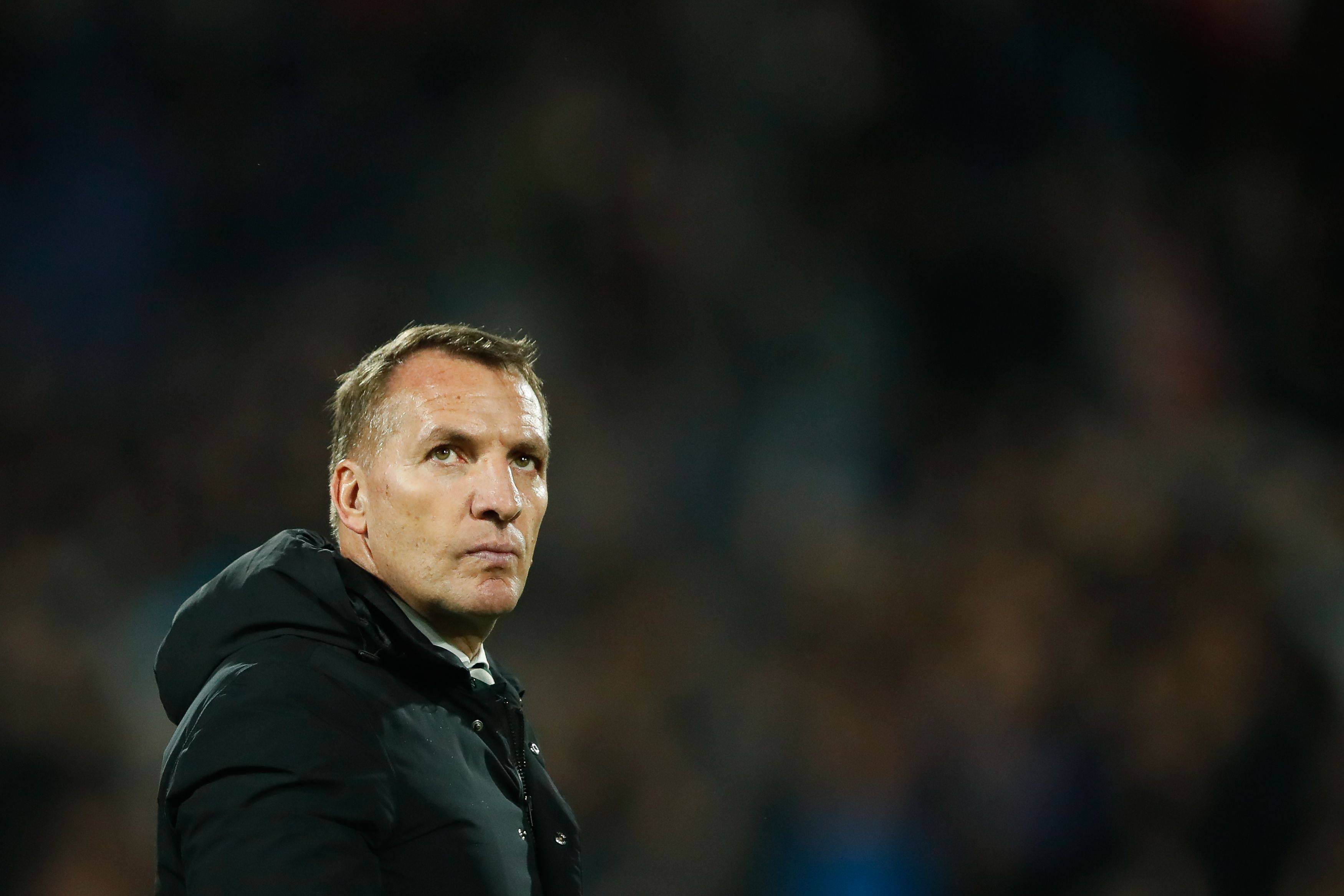 With a raft of newbies in the squad all vying for a starting spot in Brendan's eleven, old friends/foes, (delete as appropriate) Feyenoord, were the bookies darlings, and certain of victory after a goal glut in their last few matches whilst Celtic were still in formation mode.
Although it worked out all right for the tic tac men in the end, it was not as straightforward as that. Celtic could well have flown home to Glasgow with the points, and not by default.
The first half was, as they say, eachy peachy. Instead of retreating into their inexperienced shell, Celtic gave as good as they got, better even. We had similar possession but more shots on goal. There was no inferiority complex, just as Rodgers suggested beforehand.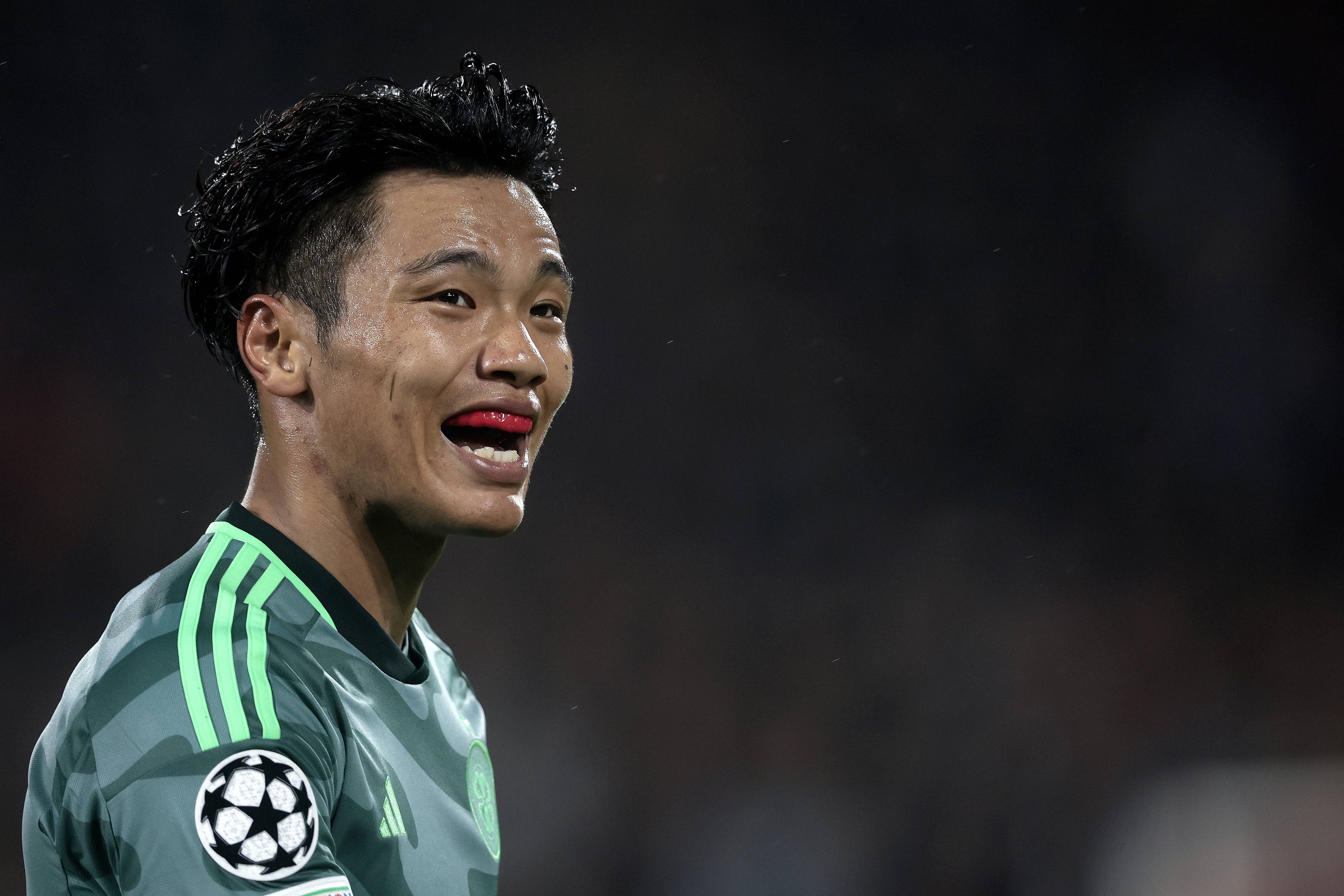 IF the shockingly off-form Reo Hatate had struck better, IF Daizen Maeda had slotted Kyogo in instead of trying to find the corner whilst off balance, IF VAR did their job and given a penalty after Maeda was fouled in the box, Celtic could have gone down the half-time tunnel with a decent lead, a happening not even the greatest optimist could have foreseen.
Instead, the industrious, skillful Matt O'Riley trod on a red and white foot just seconds before the whistle. The wall was odious even to the untrained eye, and with Hart strangely positioned far left and the diminutive Kyogo mysteriously in the centre of the sieve, Stevie Wonder could see what was coming.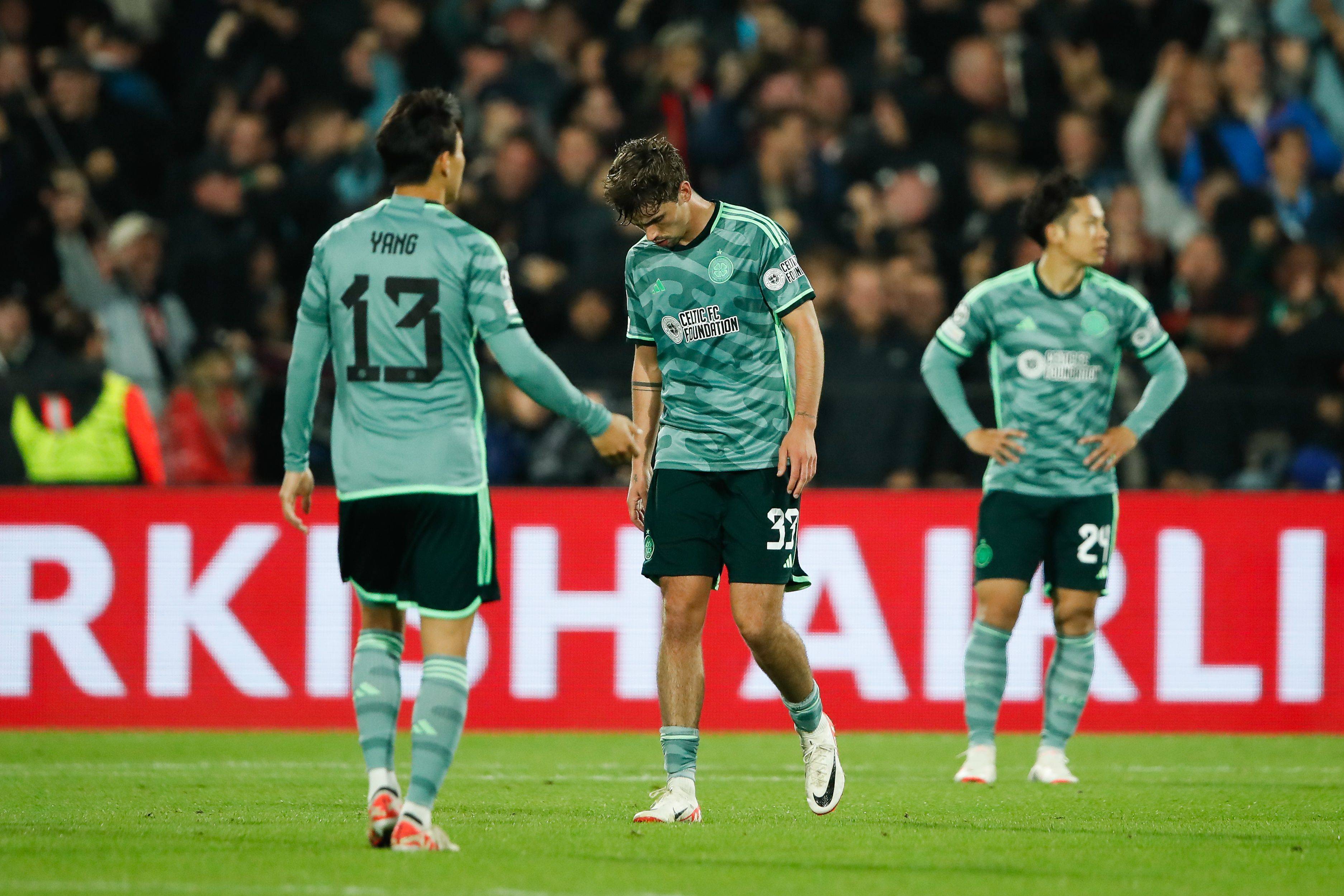 The Japanese ducked sideways, Hart dived too late, and the writing was scrawled on the Dutch dyke. With our Bhoys 1-0 down, the ref blew for the oranges. The half-time ones, not…
On the WhatsApp family chat shortly after, we all agreed that 'They are not that good! We can take them!' My brother-in law back in Glasgow, Craig Henderson ventured, 'Aye, if we don't concede again shortly after the break, we're in with a chance!'
Little did we know what was to come. I won't give a running commentary as there are better out there doing it, but it was clear that Palma was not working, Taylor could have had a red and white shirt on when it came to passing the ball and Hatate was, well, anonymous.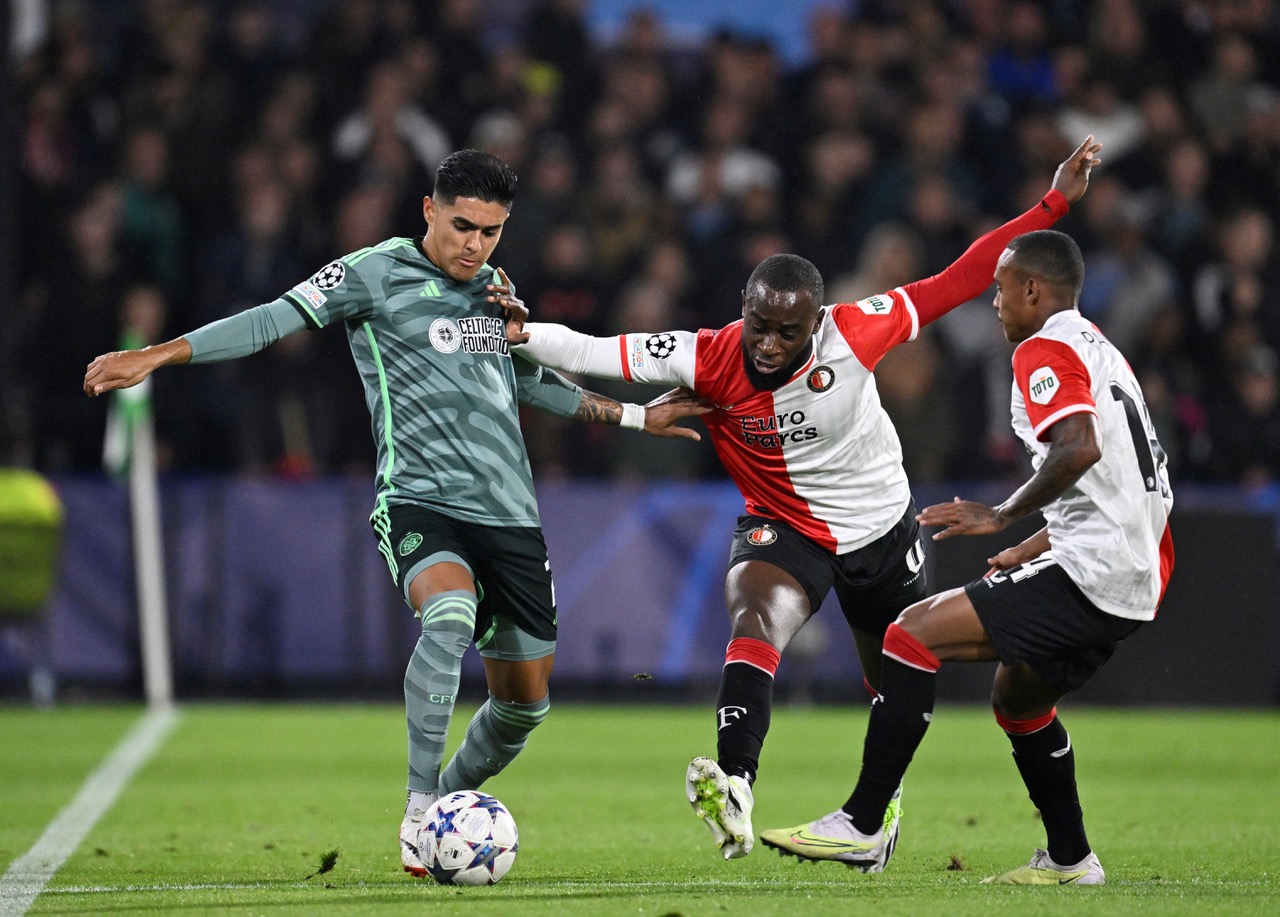 Feyenoord were obviously given the hair dryer treatment by Arne Slot; they came at Celtic with renewed vigour and the second half was quite unbelievable as the roof caved in on Celtic. We shot ourselves in the foot if the truth be known!
When Lagerbielke manhandled his runner, (AFTER having been fouled initially), the inept ref gave a penalty and a red card to the incredulous Swede. There was no need to put his arm up anyway as Hart had the ball covered, but inexperience dictated that he did.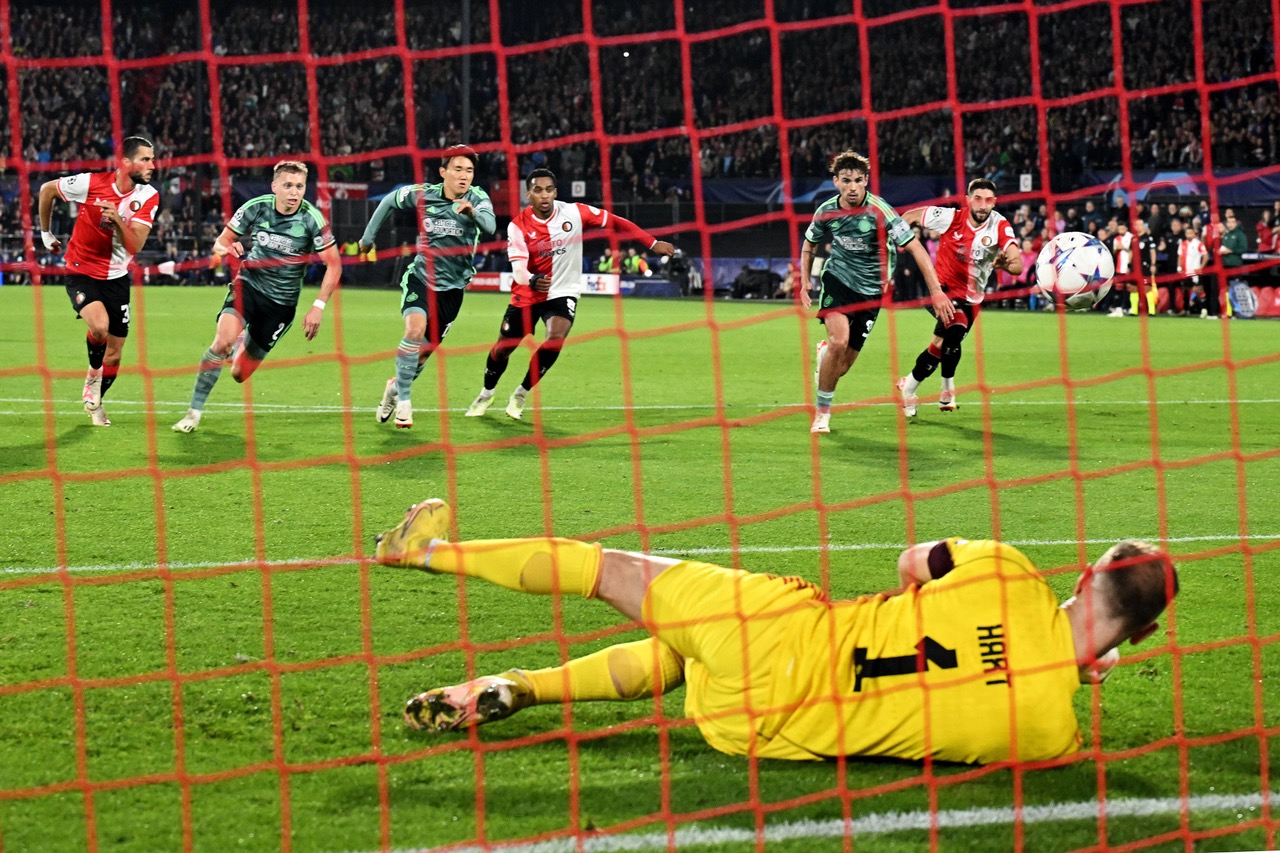 Hart did what Hart normally doesn't; he saved the spot-kick and kept the Hoops in the game, in a manner of speaking. Down to ten men, it would take a miracle to restore parity. Jesus was clearly busy because after that, Feyenoord controlled and toyed.
Two offside goals gave way to a legitimate strike which sealed the points for the late, Wim Jansen's old boys. Celtic battled manfully but lost the battle. Palma was replaced by Yang who displayed all the attributes of a star in the making.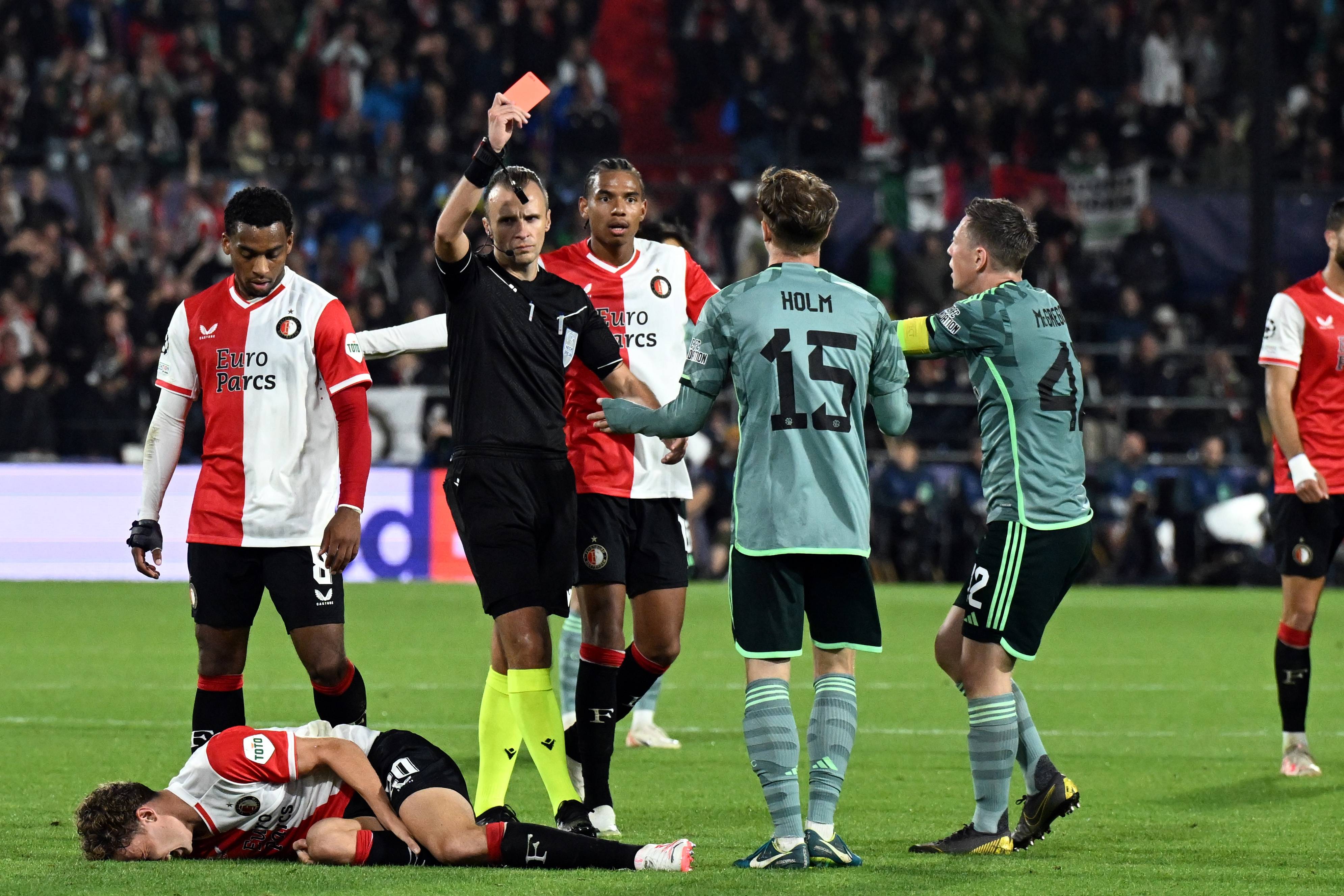 Hatate was replaced by Odin Holm who took it upon himself to disappear back up the tunnel shortly thereafter having gone to ground with studs up. Only he knows why.
Oh replaced Kyogo but the lack of service to the front men in the second half meant that Usain Bolt would have made no difference. The game was up.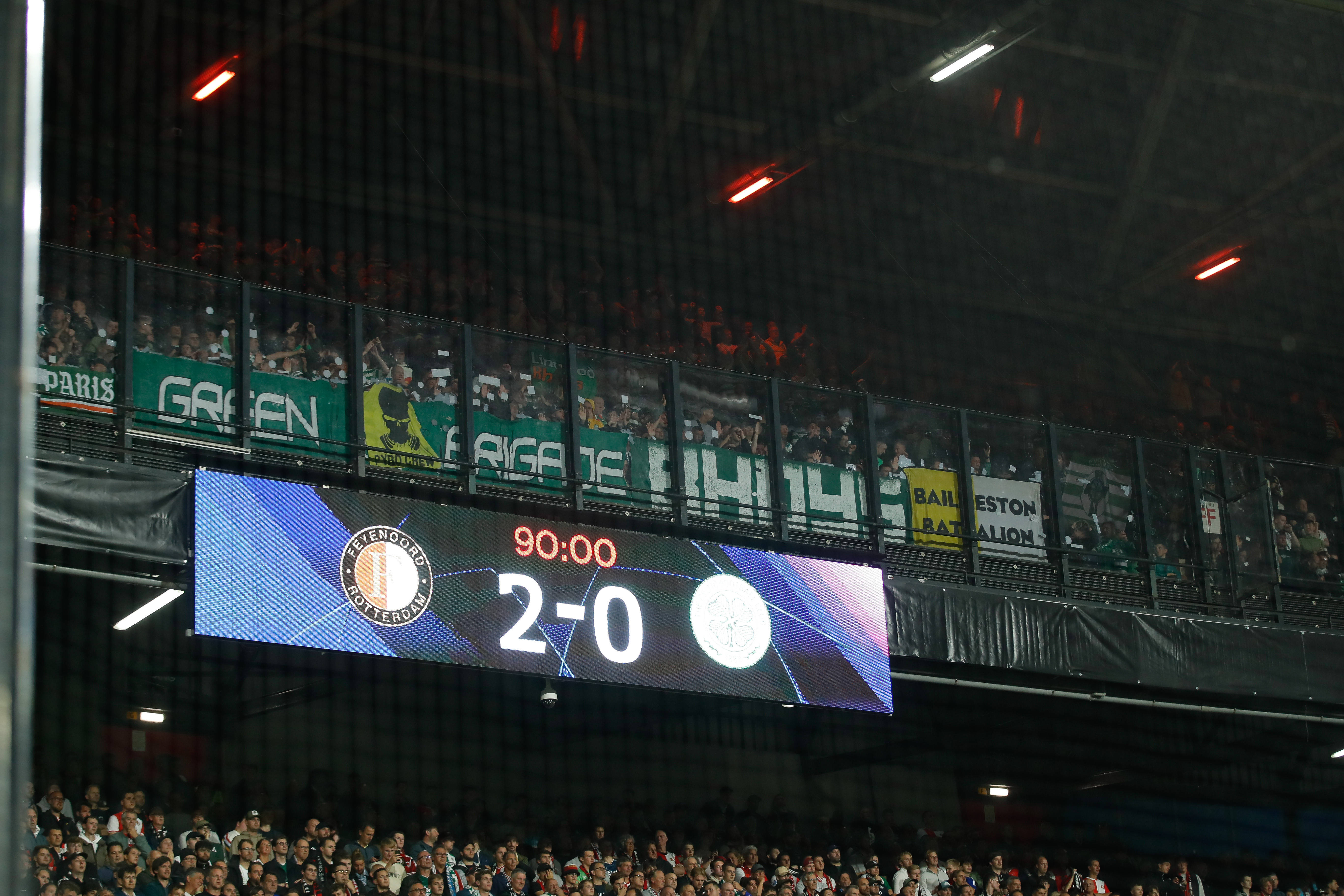 Fortunately, Lazio and Atletico Madrid shared the spoils in Rome giving Celtic half a chance of redemption in the weeks to come. It was all a bit disappointing and surreal with penalties, sending offs and some appalling decision making from the Bhoys matching their away strips! Had David Potter still been with us he would have been bemoaning Celtic's decision not to play in the Hoops so I'll do it on his behalf.
In all honesty, I am not despondent. Scales was a revelation, again, Johnston was stoic, Gus was excellent until he scored himself first dibs at the soap, and O'Riley deserved better.
There are several first-teamers on the brink of return, and I firmly believe that Celtic are much better than the scoreline suggests. Not to suggest they are poor, at all, but I believe we are better than Feyenoord, and trust the Bhoys will prove this at home.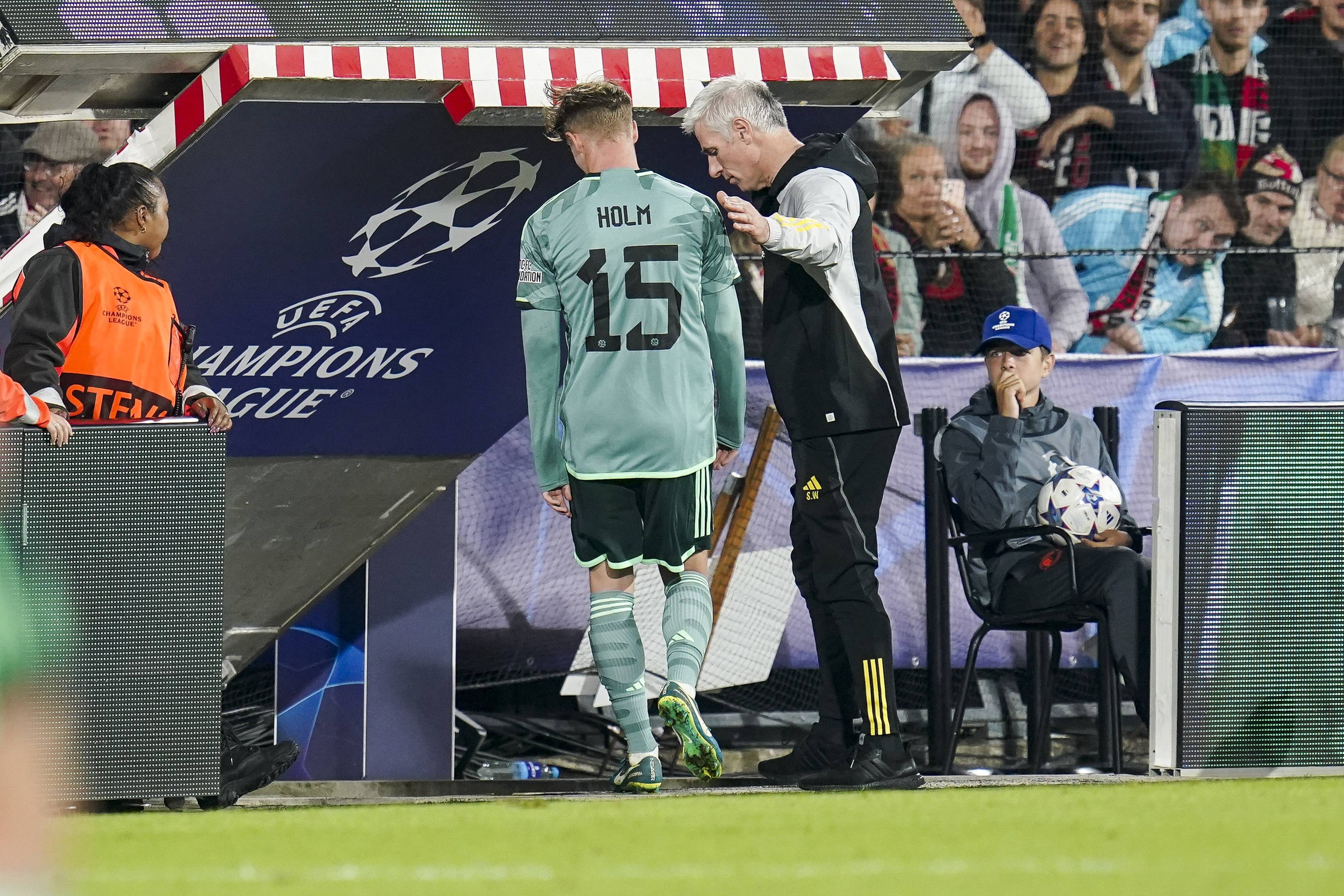 There will be throat-cutting aplenty within the head-to-heads in this group, and, given our real quality, Celtic should be in the mix for Europe after Christmas.
The famous De Kuip was, as expected, seething, but Brendan Rodgers may well be too having seen his charges take a blunderbuss to their own left foot with a series of baffling decisions.
There are better days ahead in Europe, of that I am sure, and I look forward to doing battle with Lazio and Atletico, together with the return of Feyenoord when we are squad-stronger and more settled. Bring it on! Hail Hail!
Eddie Murray