In Scotland the big two are this morning licking their wounds after a punishing set of matches in the Champions League group stages that at the half-way points sees both theRangers and Celtic anchored at the foot of their respective groups having now faced all three of their opponents.
At Celtic only Callum McGregor, James Forrest, Giorgos Giakoumakis (at AEK Athens) and veteran goalkeeper Joe Hart (with Manchester City) went into the Champions League group stages will personal experience of playing club football at the highest level and for the rest of Ange Postecoglou's squad it's fair to say that it has been a steep learning curve.
Meanwhile at theRangers only Steven Davis and their even older goalkeeper Allan McGregor had played at this level with the former Ibrox club that went out of business in 2012, owing around £100m in unpaid debts.
So both squads had some experience to fall-back on and of course theRangers, having reached the Europa League Final last season and securing a notable scalp by defeating PSV Eindhoven in the Champions League qualifiers in the summer would have entered the Champions League Group stages for the first time since they were founded in 2012 as a Pheonix club, with some justifiable confidence that they could take the next step and make their mark at Champions League level.
For Celtic it was all about optimism that the squad Postecoglou build and that went on to win the Scottish Premiership in his first season in charge could take their unique brand of fearless, attacking football into the Champions League and secure some notable scalps on their journey.
Postecoglou was never going to park the bus against anyone, and that was demonstrated on the opening night when for an hour at Celtic Park, amid an incredible atmosphere created by the brilliant Celtic support, Celtic battered away at the Champions of Europe who were rattled and could have been two or even three goals down before they themselves made the crucial breakthrough.  Real Madrid then went on to dish out a harsh lesson to the Scottish Champions – you really need to take your chances or in the Champions League you will be severely punished.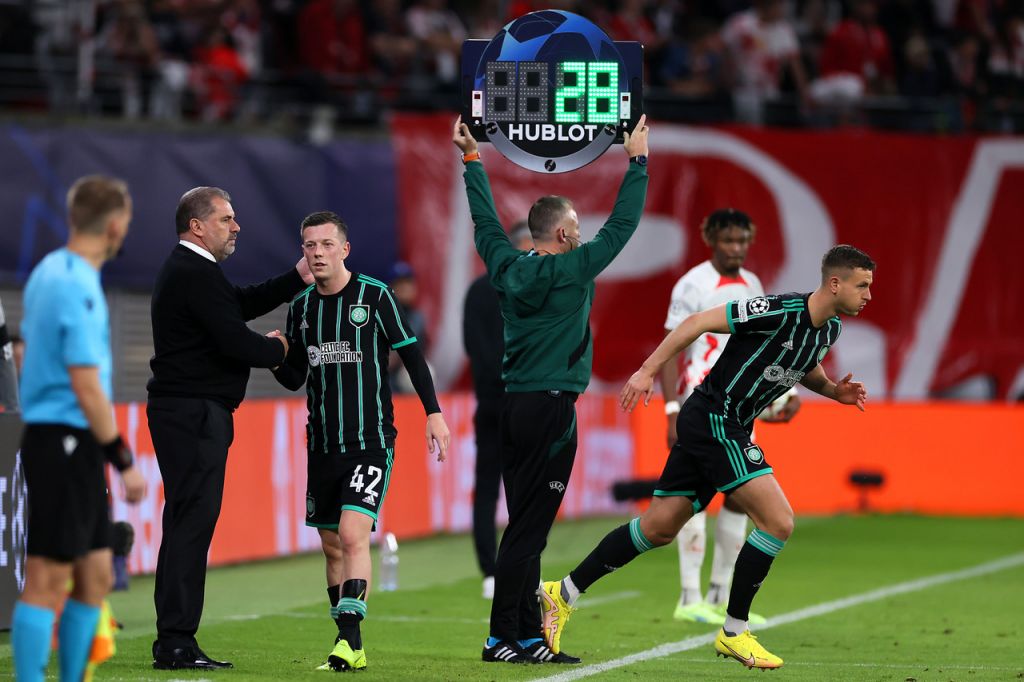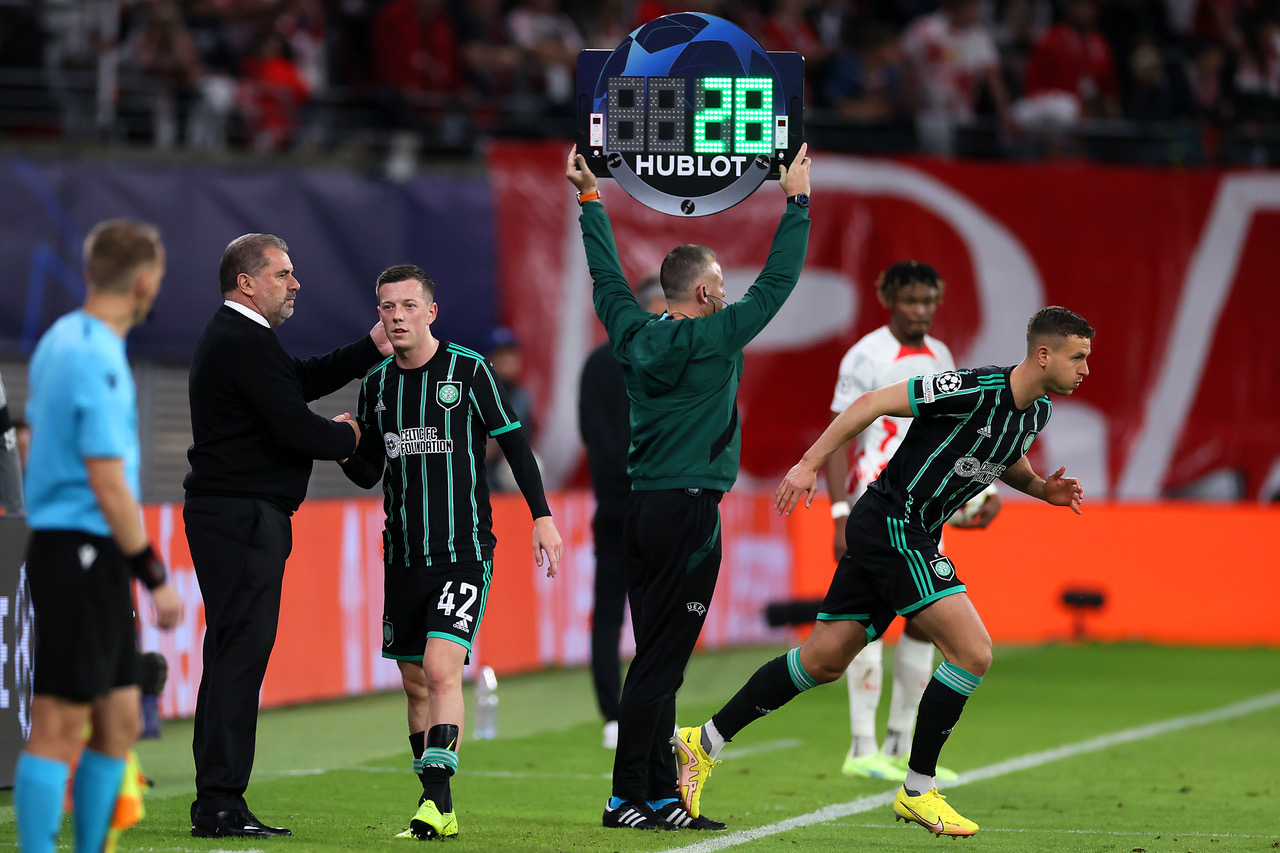 Celtic then travelled to Warsaw to face Ukrainian Champions Shakhtar Donetsk as favourites according to the PowerPlay website and dominated the match but more wasteful finishing meant that Postecoglou's side had to settle for a 1-1 draw. With Shakhtar winning 4-1 in Leipzig on the opening night that put them on 4 points where they have stayed after losing 2-1 to Real Madrid in the Santiago Bernabéu Stadium last night. Real Madrid had enjoyed an earlier home win, beating RB Leipzig 2-0 on matchday two, so they now sit on nine points from three games and will undoubtedly win the group, leaving the other three to fight for the second qualifying position, the Europa League parachute and to avoid elimination from European football in November by finishing bottom.
RB Leipzig's 3-1 home win over Celtic last night meant that they got themselves off the bottom on the group table, with Celtic replacing them in fourth spot.
But there is hope for Celtic with two home games against RB Leipzig and Shakhtar Donetsk to come before for them, the group conclusion in the Spanish capital. Having watched the match in Bernabéu Stadium last night, the Real fans treated this as a mundane match, the atmopshere was flat and while it looked like it could be a high score-win for the European Champions after scoring two early goals, Shakhtar pulled one back and had a great chance to equalise in the closing stages. Celtic might get lucky in Madrid with Real simply playing out the fixture, with many top stars rested, having already won the group.
Two home wins for Ange Postecolgou's side will see Celtic going into the last match on seven points. Assuming Real keep on winning that would mean Real Madrid would have 15 points, Celtic 7, Shakhtar 4 and RB Leipzig 3 points. The matchday six between Shakhtar and RB Leipzig would be all about that Europa League spot and you would fancy the Bundesliga side to extract some revenge for that frek result on matchday one.
So if Real Madrid keep winning, Celtic are two home wins away from qualification to the Champions League knock-out rounds. After the disappointment of a poor second half performance in Leipzig subsides the Celtic support will get themselves up for these two games and can help roar the side on to two famous victories, starting on Tuesday night when RB Leipzig are the visitors to Celtic Park.
Meanwhile for theRangers there is little room for optimism. Three punishing defeats leave them in bottom place and the highest defeat – 4-0 to Ajax in Amsterdam on matchday one – means that even of the came beat the Dutch side at Ibrox the earlier result means that they are likely to have a head to head disadvantage. Essentially theRangers need to beat Ajax after taking something from Liverpool at Ibrox next Wednesday or against group leaders Napoli who won 6-1 in Amsterdam during the week, after their 3-0 win at Ibrox and 4-1 home win over Liverpool.
theRangers are pointless and have yet to score a goal. The target for Giovanni van Bronckhorst will surely be to hit the back of the net and to secure at least one point. Three further defeats withouT scoring would secure for theRangers the most unwanted accolade in Champions League football, the worst ever record in the group stages. They have three matches to avoid such a humilation.