FOLLOWING on from the Green Brigade vow of silence and their unfurling of a banner strongly criticising the gamble the Celtic board are taking with the quest for ten titles, we've had a hard hitting article today from The Celtic Star Editor – Ibrox Looms – The Celtic Defence and Peter Lawwell's Crucial Two Weeks SEE HERE – on the harsh effect the Club's downsizing is having on the manager and the playing squad, how we got to this point and how we could be hurtling towards troubled waters if the Celtic Board don't take the opportunity to address the squad deficiencies and quickly.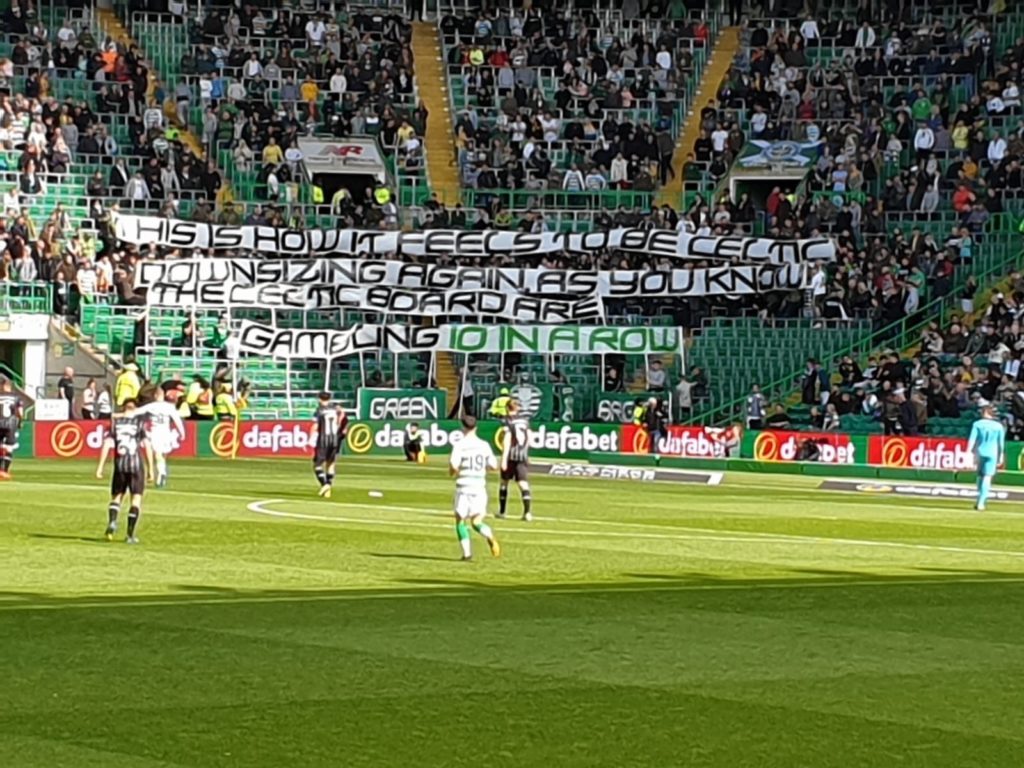 As the article said we have two weeks now to get this right before the transfer window closes and Neil Lennon has to tackle the nine in a row campaign with a defence that in my own opinion also is lacking the strength in depth to win that battle. The liberties that have been taken with European football may just about to seep into Celtic's domestic dominance. That is the clear danger ahead.
But there's more to the team at Celtic Park than those on the field of play. As I raised in articles going back far too many weeks now we are off the pace not only in terms of squad and players but miles off it in terms of a footballing structure that identifies that talent, supplies those players, trains those players and develops them into the fine professional footballers that we had been renowned for producing.
Getting them to perform for Celtic before selling them on to the richly lined pockets of the English Premier League and beyond. If we do have two weeks to get this right we'd better hope we are in the right place to go after those targets. It's clear to me however we are not.
When Peter Lawwell sat basking in the smugness of his appointment of Neil Lennon he let slip his own cack-handedness. Such inadequacies made what he promised in the press conference lack trust and honesty. Lawwell said the manager would be backed, he said he was aware we needed some rebuilding and he said the structure would be addressed by way of a director of football. But when he said no-one else had even been considered for the post of manager and that applications for alternatives had been 'filed' he showed a lack of professionalism that is now becoming clear to have been evident elsewhere in a complacent background.
We've had The Celtic Underground point out in strong worded articles that the backroom departments have been left to decay.
As the Celtic Star pointed out in a very well written and very widely read earlier article this week this version of events has been supported by ex-Celtic players and writers as well as some well-connected Journalists. Four Celtic men paint an extremely worrying picture about the way our club is being run- see HERE.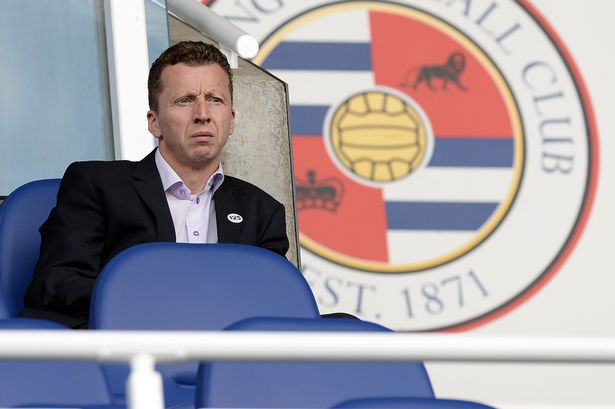 Until the appointment of Nicky Hammond to a summer job without an actual title, no-one was identifying talent, if that is what the former West Brom Chief Scout is doing. In fact it wouldn't be a stretch at all to say his job would involve initially was plugging the gaps and finding suitable talent spotting staff before we could even get down to identifying the actual players. Or worse still, he may have just been brought in as a salesman to sell players of value on – today news broke that Celtic had offered Olivier Ntcham to Bordeaux, only for the French side to decline the offer – see HERE.
It probably explains why we've seen so little genuine transfer activity and of the ones that have come in (of which only three are first team players), one was recommended by Shaun Maloney, another by John Kennedy and one who Neil Lennon himself got his old Israeli agent contact to get through the door. No real judging of talent, just contacts and recommendations and none from a scouting system whatsoever.
Let's take Nicky Hammond's role at Celtic. Did he expect the storm he inherited? If it is as rumoured he's had a rather fine mess to deal with. Apparently Celtic it is alleged have only three recognised scouts covering the whole of the UK and until only a few short weeks ago we had only another two covering everywhere else. Since then we've apparently got one more in to help look at the South American market. Harry Brady gave full details on this is his Celtic Underground article this week. What do you think Hammond thinks of the Celtic structure?
This is a man who was unceremoniously ejected from West Brom. Hammond has probably come north believing he landed on his feet getting this gig. That it would repair the damage his West Brom exit made to his reputation in the game. Work for an outfit that clearly looked from the outside like it had a history of getting players through the door improving them and selling them on. He more than likely thought this was a gift from above. He'd do a few short months get his reputation up to speed and his CV polished and he'd pick up a similar gig elsewhere, or that he'd make such a good fist of it that the Celtic board might fancy extending the agreement for a while. All good. Oh dear.
I wonder what he's thinking now. The initial surprise if not abject horror of what he walked into will have passed, but he's not been able to prove himself. Most of us wonder what he's doing and he'll now realise that this gig wasn't quite what was sold to him. Given the mess and given his own already blemished reputation do you think Hammond would hang around?
He'll have now seen how everyone from board level to backroom team bow to a man who is losing a grip on reality. If I had Nicky Hammond's CV I'd be doing my job, running down the contract quietly and hoping I can pick up a new suitor based on what others still perceive to be a good name on the resume rather than the actual reality.
Would you hang around without the autonomy you were used to? Would you be happy given the independence of previous roles to run each and very decision past the micro manager? No me neither.
If you'd seen what he's seen you'd bolt as quickly but as professionally as you could. You wouldn't be hanging around to go down with a ship you're in no way invested in. You'd certainly want out before it impacted on your own standing in the game. Nicky Hammond could be good. We don't know and I doubt he'll hang around long enough for us to find out.
So what about someone else stepping in? Well I wrote an article when I believed John Park had taken on the role of Director of football at Falkirk stating Celtic had lost the chance to employ John Park due to Peter lawwell's inability to step back. It now turns out that Falkirk job is not quite over the line. It's no secret this is the man who would be my choice to fix the chasm we have between Chief Executive and Manager. The chasm that's causing us all sorts of transfer market difficulties.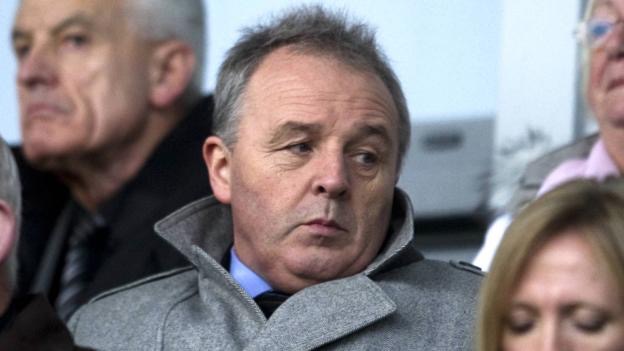 John Park has a reputation as one of the finest talent spotters in Scotland going back many years. Clearly he was wanted by Neil Lennon, he certainly strongly hinted as much. So why isn't he in post? Why on earth with all due respect to the Falkirk's and Sunderland's of the game are we not getting him in?
John Park is not only a scout of footballing ability but he clearly also has that eye for the guys who can identify the talent. He didn't do the job on his own last time, he clearly built up a team and I'll bet you a few quid that he had more than five scouts covering the footballing planet.
And you know what I think we know why. He knows fine well even if he's given a title like Director of Football it would be in name alone. He'd still have Peter Lawwell looking over his shoulder, clarifying and or vetoing every single detail of his plans. Unable to let go or trust his staff.
John Park is still unemployed. He's the ideal man for the job. Do we seriously think he'd reject the chance to return to Celtic in any other circumstances when given the alternative employment is Director of football at Falkirk unless something or someone was a place he couldn't return to? I wonder who or what that could be. Actually I don't.
The fact he won't return and that Hammond probably wouldn't hang around also worries me. Is the message out there that no self-respecting professional in their role would even consider Celtic while someone like Peter Lawwell demands complete control over every day to day aspect?
Does that explain the disingenuous statement from Peter Lawwell that when appointing Neil Lennon he considered no other candidate? Is that true or did no other candidate of note and suitable experience want to work under the man whose reputation for control freakery has permeated across British football?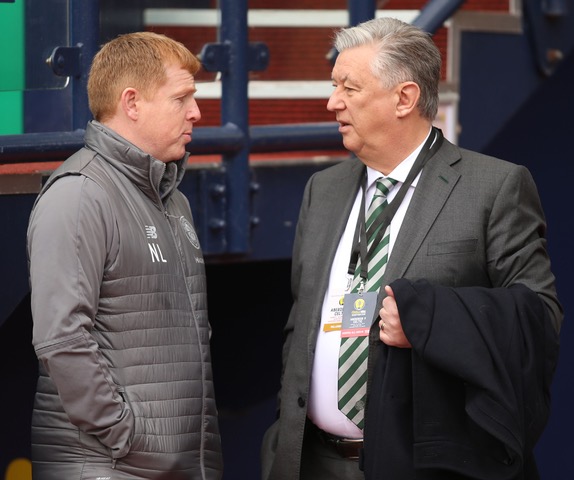 If that's true that worries me. What if Lenny doesn't work out, what if he ends up needing replaced sooner rather than later? What if we're then trying to attract managerial candidates again? Are we looking at the same story as with the Director of Football role that potential candidates could be put off by working with our Chief Executive? If so are we looking at 'project' managers allied to our project recruitment? Would any self-respecting manager with a reputation to uphold be willing to work under the constraints of a Chief Executive like Peter Lawwell?
How do we keep the current model going? We can't rely on agent recommendations alone. What happens if we continue to gamble with Champions League football? Do we sell one maybe two each year? What happens when we've sold Kris Ajer and or Callum McGregor and the scouting system we know has been neglected stops bearing fruit?
Do we tell players they can't leave having previously told them when they signed that Celtic was a pre-ordained pathway to European or Premier league riches? Do we then end up with Ntcham strops and Dembele toys out of pram public utterances? When we then go and give the same spiel to future players is our reputation damaged, do players and agents become wary of our intentions?
You see as much as we have two weeks of the transfer window to save this season from heading south, we also have the bigger questions to answer off the field when it comes to the structure and the reputation of the club. It will take more than two weeks of signings to fix that.
Up until recently I wanted the Peter Lawwell back in his box. I naively believed he could take the step back, deal with the profit and loss of the club. I realise It's beyond that now. His ego won't allow that. The job of Chief Executive isn't enough. He wants and needs to be hands on in the football department and he's not got what it takes that is now evident. If the powers at be can't temper him then the support will have to make it known his ship has run its course. The Green Brigade have started that. The independent Celtic media is making their voice heard too. This is likely just the initial warnings, it could get more vociferous.
Peter Lawwell is now hurting us on the field, in the dressing room and in the pocket. He's starting to sully the reputation of a club legend manager who appears to feel he has to back his employer or he'll lose his dream jog again.
Peter Lawwell seldom speaks to the fans and even if he now did he wouldn't be believed. He'd be perceived as making more and more empty promises he has no intention of keeping by way of self-preservation. The trust has gone.
Celtic needs the footballing strategy and structure looked into and planned for, and professionals in post left to do that job without interference.
If we want good men rather than yes men then Lawwell has to make way. He is now nothing more than an obstruction in the way to the progress we need.
Niall J
Also on The Celtic Star…
League Cup Quarter Final Draw – Celtic v Partick Thistle…see HERE.
Relief for Forrest, Beaton 'welcome down his pub tonight again,' say Celtic Ambassador…see HERE.
Sandman's Definitive Ratings – Celtic v Fife Golf Club, 'The Pars'…see HERE.
Emilio Izaguirre Hurt in Terrifying Attack as 3 Die and 7 are Shot or Stabbed…see HERE.
Ibrox Looms – The Celtic Defence and Peter Lawwell's Crucial Two Weeks…see HERE.
'The club ignores the wishes of its support at its peril,' David Potter…see HERE.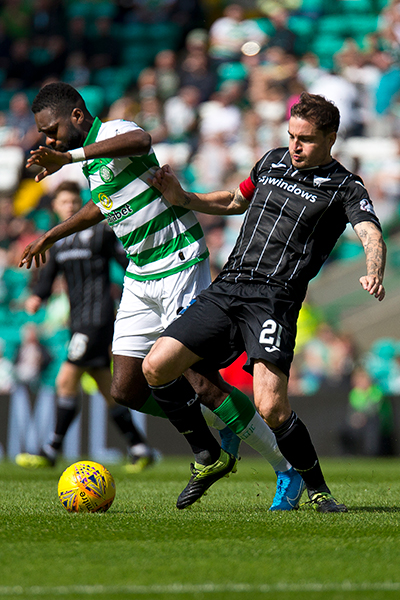 'Ajer popped his shoulder but we think he'll be fine,' Lenny's post match update…see HERE.