FILIP BENKOVIC is relishing the challenge that has emerged in the Scottish Premiership this season. Celtic, winners of all seven trophies that Brendan Rodgers has competed for during his time in Scotland, currently sit in THIRD position in the league after losing at Easter Road on Sunday.
Admittedly Celtic have one game in hand over new leaders the Rangers and a few over Kilmarnock who are level with the Ibrox side and a point ahead of the Champions but that all confirms that it is anybody's league to win at this stage.
With two home games against Motherwell on Wednesday night then Dundee on Saturday, Celtic will be looking at securing maximum points as they sign off at Paradise for 2018.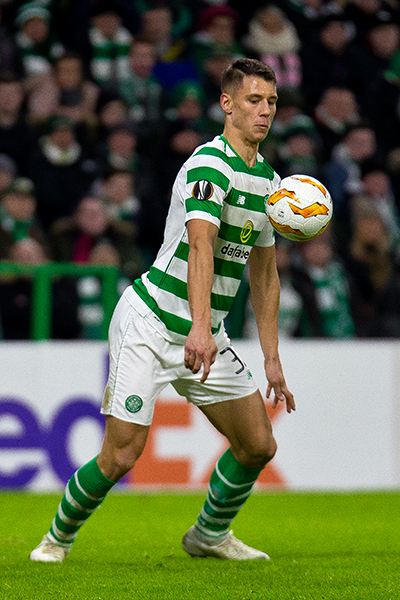 Then it's on the road for probably the two biggest games of the season, Boxing Day and a trip to Pittodrie and then away to the Rangers on 29 December. Win those two and it will be very much advantage to Celtic going into the winter break.
That's why the news from Brendan Rodgers about the returning players he will have available is so important – see HERE.
And the Croatian defender, on loan for the season from Leicester City, is loving every minute of it.
"It's a challenge we welcome," Benkovic said.
"It's very good for football and for this league. I want a league that's competitive. This can only make us better. We believe that we are much better than the rest. But we must prove this on the field."
Asked about the possibility of achieving a Treble Treble the big Croatian sees no reason why it cannot be done.
"This can be a really big achievement, but we have to look at it day by day. I'm really positive about it and I think we can do this. We must go game by game. We've done that until now and it's going well."
Benkovic is in no hurry to get back to Leicester City, believing his time in Glasgow will help prepare him for the Premier League next campaign.
"I really hope that I will stay here until the end of the season.
"The other coach (Claude Puel) has said the same thing. It's not a decision for me, but he has said I can stay here and that's good for me. I think staying here for a year will make me improve as a player.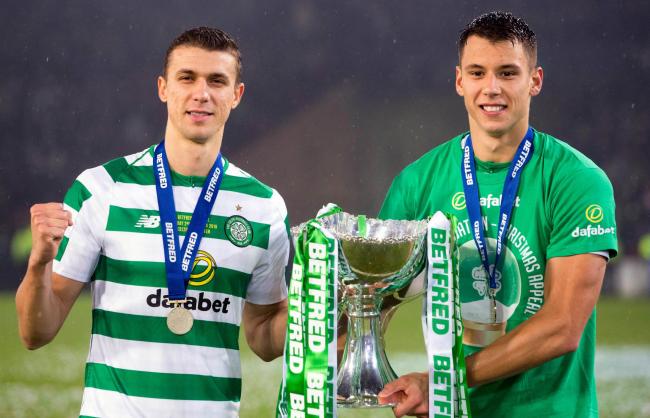 "Coming from the Croatian league to the English Premier League is a very big difference. I was only there for one month, but I saw that it was a big step up. I think this step, coming to Scotland, can make me better.
"It's a similar style of football. I really hope to keep going like this. The least I can do is give 110 per cent for the coach, the team and the fans."
Benkovic is a huge fan of the Liverpool defender Virgil van Dijk who he regards as the best defender in the world at the moment. He is of course well aware that van Dijk made his way to Anfield via Celtic Park.
"He did it the right way in order to get to the highest level.
"For me, he is probably the best defender in the world right now. I look at the highlights of his games and I learn all the time.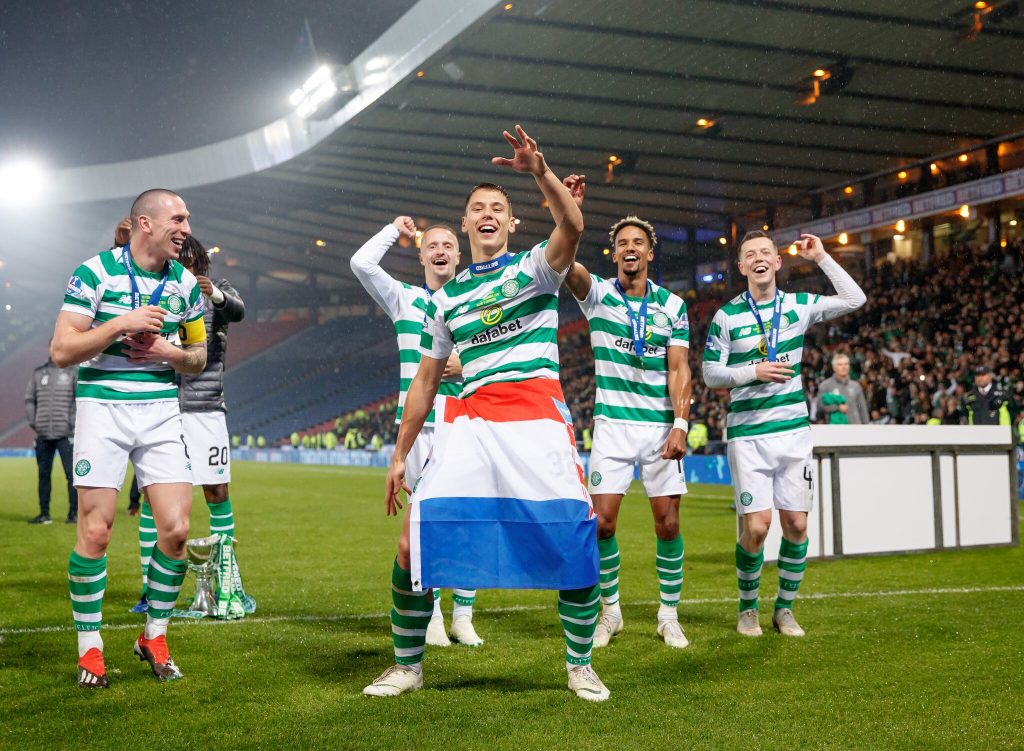 "As a player I also want to go this way. But it's got to be step by step.
"If you want to become a top player, one of the best in the world, you must be humble and trust in yourself.
"I really trust in myself and I see that I have much progress to make on each part of my game. That's for sure. I want to develop in a similar way – step by step."