Aaron Mooy got a goal and an assist, then collected the Man of the Match from Celtic captain Callum McGregor who was making his 400th appearance for Celtic today, before both players were praised to high heavens by Scottish football's luckiest man, the Celtic manager Ange Postecoglou.
400 Celtic appearances for Callum McGregor 👏 pic.twitter.com/JoJLQoY8lG

— Sky Sports Scotland (@ScotlandSky) January 29, 2023
"He has been great since the break," Ange Postecoglou said as he reflected on the way Aaron Mooy has performed as a Celtic player to become a firm fans favourite. "I am the least surprised about that.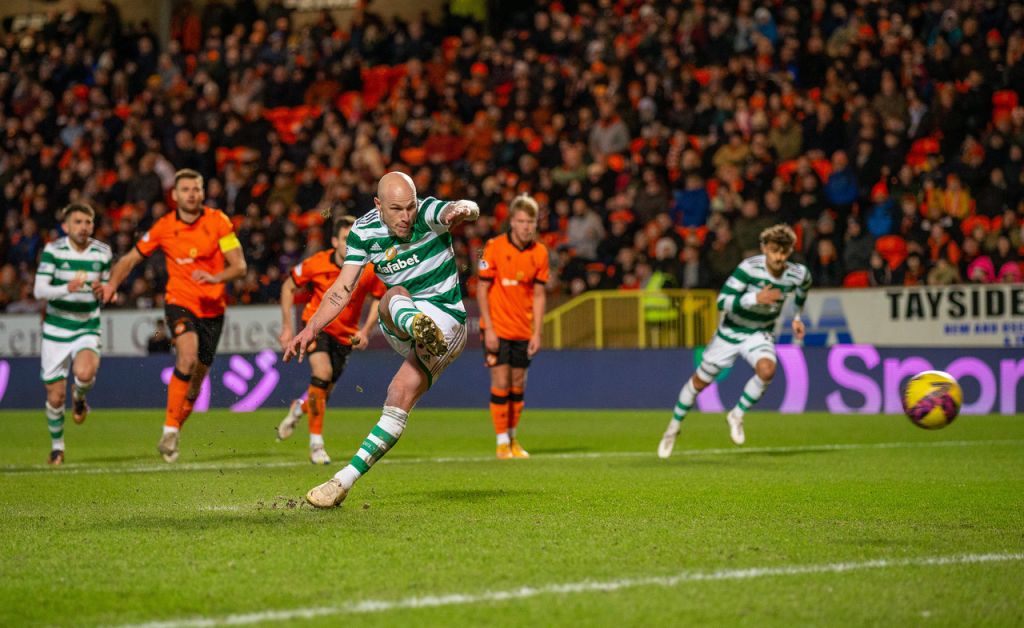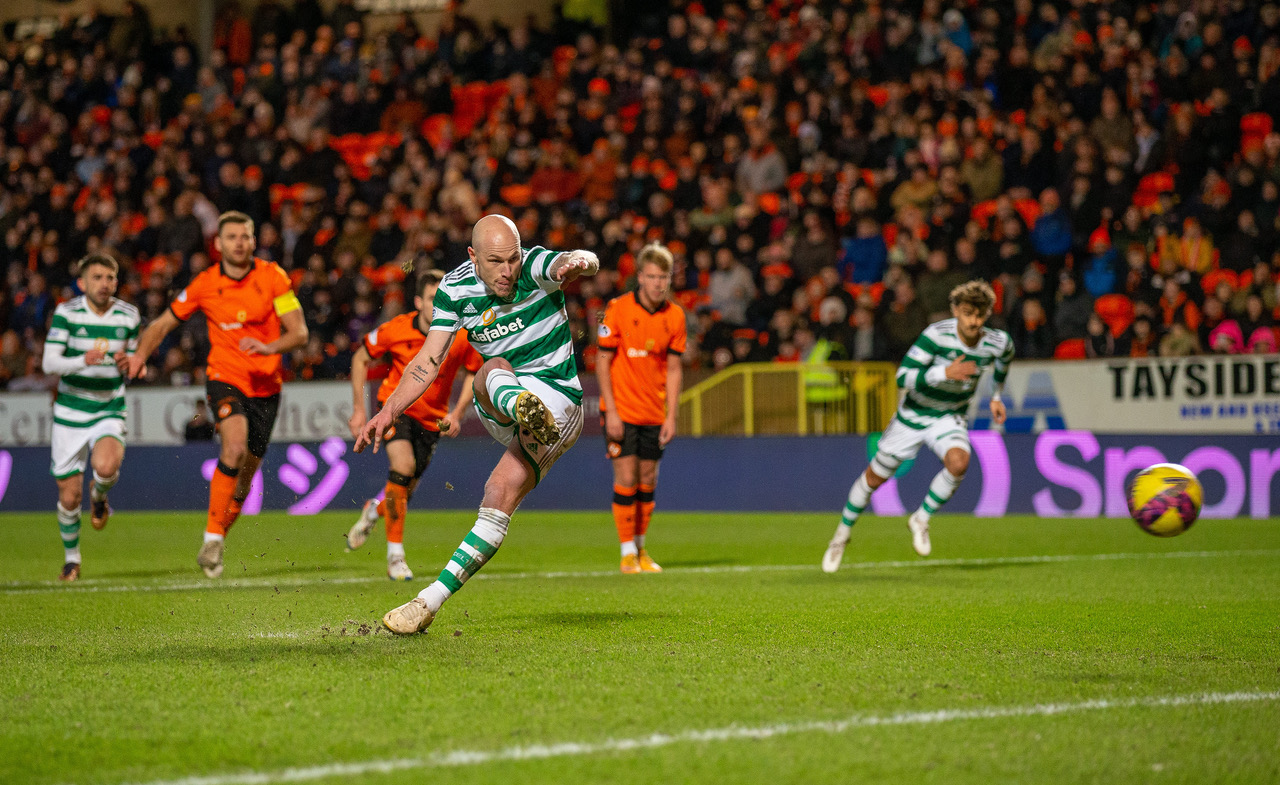 "It's one of these things in football that it literally landed at my doorstep. I knew what I was getting," Ange said, adding this brilliant wee dig towards the big-mouthed Mick Beale. "Maybe you can use that term 'I'm a lucky man'"
Postecoglou revisits Beale's "lucky man" quip to praise Mooy 😎

"It's one of these things in football that it literally landed at my doorstep. I knew what I was getting. Maybe you can use that term I'm a lucky man"#Celtic pic.twitter.com/iSsN0KsglU

— Sacha Pisani (@Sachk0) January 29, 2023
And the Celtic support at Tannadice today were far from shy in joining in the praise for the Socceroos star…
The greatest of all time pic.twitter.com/dsXIFxnOwd

— Raymie (@raymondinho1888) January 29, 2023
On Callum McGregor, who made his 400th appearance for Celtic this afternoon, the Celtic manager said:
"We are all pretty privileged to share a dressing room with him. The greatest compliment I can pay him is that he plays every game as if it's his first," Ange remarked, as reported by Clyde 1.
"He plays every game as if he's got everything to prove even though he's done it all. He trains every day like he is the new kid in the building.
"He is an outstanding individual and a credit to himself and his family. And because of the way he is I know there is so much more to come.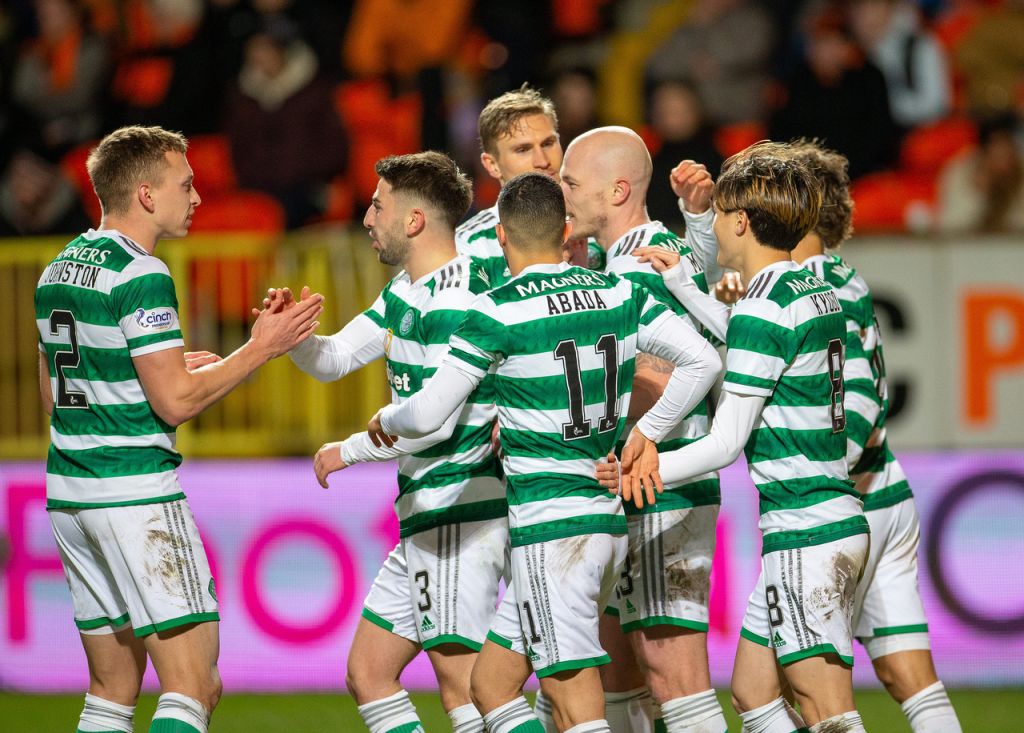 "It was great that the lads could get the victory for the service he has given the club already. It was a strong performance and professional with the (windy) conditions.
"They worked really hard especially in the first half to try to block the gaps we were trying to create. Having said that we still go through on quite a number of occasion we just lacked a bit of our quality inside the box and alertness. We rectified that in the second half."
On the situation regarding Giorgos Giakoumakis and his imminent transfer – the Greek striker was not in the Celtic squad today – Ange gave an update saying that his future was in the balance with several clubs interested in signing him before the window closes plus adding a strong indication that as far as incoming players, the window is closed.
"There are only two days to go and Michael Nicholson's not taking my calls any more so I'm not really sure what's going on the background. As it stands right now nothing is definite in terms of his next move. I'm comfortable with the squad. Even if I wasn't Michael's not taking my calls anymore. I think he's telling me we are done."
Meanwhile Dundee United manager Liam Fox cleared up the reason why of former Celtic striker Tony Watt, who is attracting interest fro Belgian side Oostende, was not involved in his squad today.
"There has been a wee bit of movement with Tony over the last 24 hours," Fox said. "I just didn't think it was fair on the group, on the football club, or for Tony to be in the squad. We will see what happens in the next couple of days."
It's pretty remarkable the number of clubs that Tony Watt has played for and it looks like he's on his travels again. We wish him well for his latest stint in Belgium if the move goes through as looks likely.
Celtic manager Ange Postecoglou praises Aaron Mooy after his Player of the Match performance against Dundee Utd 👏 pic.twitter.com/op6vBg5HkR

— Sky Sports Scotland (@ScotlandSky) January 29, 2023