WITH so much attention at the moment directed at Celtic's outstanding right winger James Forrest – and we've written about him already this morning, see HERE – Brendan Rodgers went out of his way the other day to point out that Forrest had to look no further for inspiration to his team-mate who operates as Celtic's wide-man on the left.
Scotty Sinclair was Celtic's Player of the Year in the Invincible season and our Top Goalscorer for the Double Treble season. This year though his form and confidence seemed to dip and he found himself on the bench more often than not.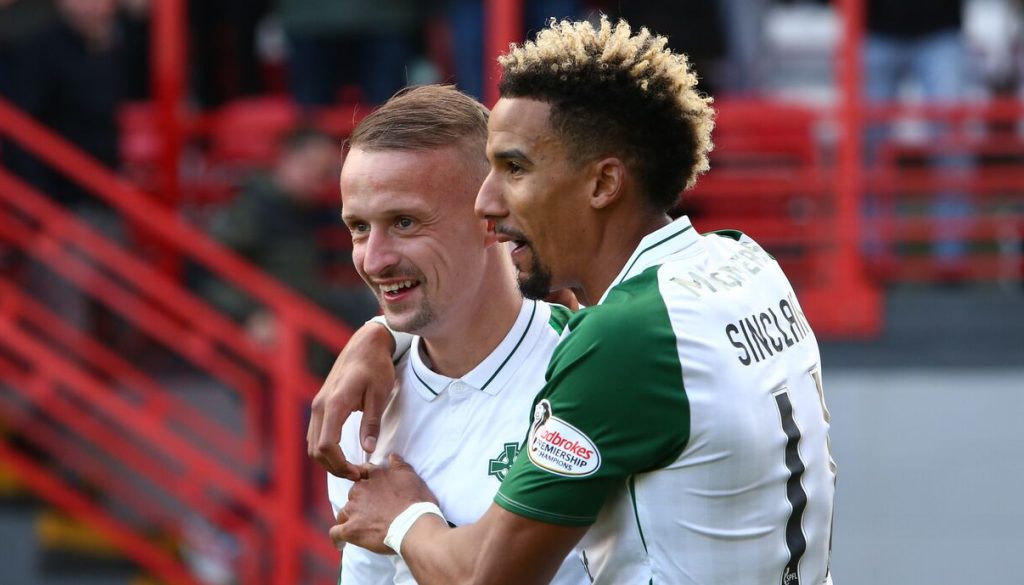 That changed at the Betfred Cup semi-final when both he and Ryan Christie came on as substitutes and turned the game in Celtic's favour in a second half rout. Hearts have yet to recover from that but hopefully they'll be back to their best for this weekend when in the early Sunday kick-off – before Celtic play Aberdeen at Hampden in the Cup Final – the Rangers visit Tynecastle.
"I just had to bide my time, I knew I'd get another chance to get back in the team," Scotty Sinclair reflected.
"Now I'm back in, it's up to me to keep performing, which I think I have done. It's a phase when you have to dig deep, it shows your mental strength.
"It's a period I've been through a hell of a lot, I just grind in and give 100 per cent until my time comes to get back on the pitch.
"I've always had a fight on my hands since I came here.
"I'm never complacent, I have to keep going and make sure I stay in the team."
Despite being out of the team, Sinclair had a clear focus that Celtic was the place he wanted to play his football and despite press stories about a move back to England, this was not something he ever contemplated.
"That never entered my head, I love being here," Scotty said to the media.
"It was the best season ever for me when I first arrived and the second season was just as good.
"Just because I went through a sticky patch, I'm not all of a sudden wanting to leave because I didn't play in a couple of games.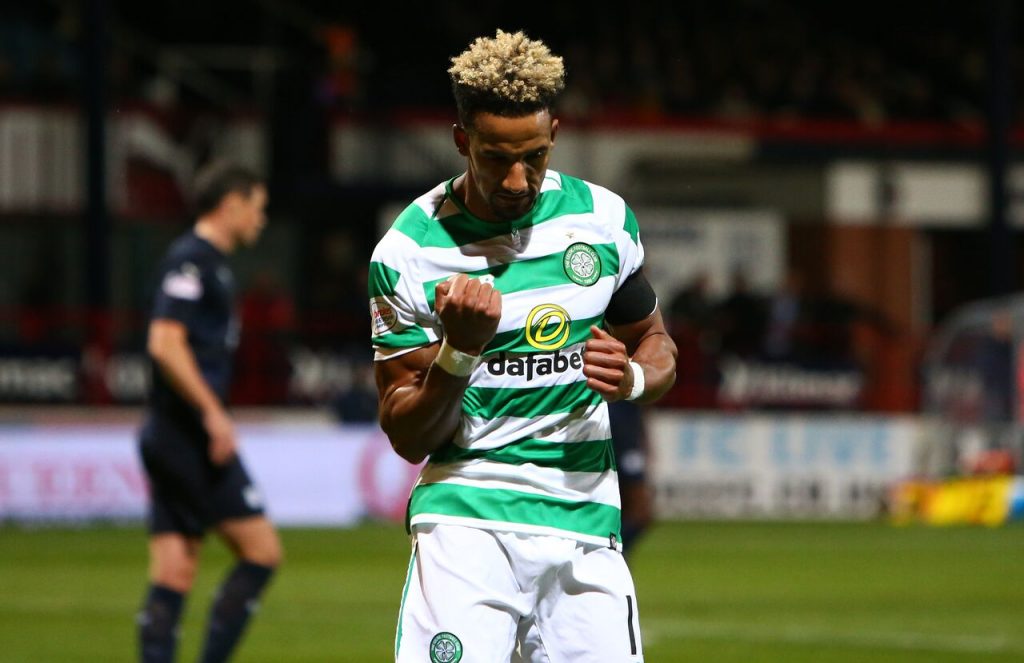 "I'm back in the team and looking forward to another final on Sunday at Hampden."
Also on The Celtic Star today…
Celtic's League Cup Wins, No.7: Bertie Auld scored the winner…See HERE.
Jim Craig – Celtic's last ever trip to play Third Lanark…See HERE.