It's Episode Ten of 'I'm Frank and He's Tommy Podcast' and yes, Celtic legend Frank McGarvey does mention once again that he scored that goal in the 1985 Scottish Cup Final against Dundee United. Long may it continue, Frank!
This episode is divided into two parts, it opens with the two Celts talking about the recent Celtic performances in Budapest and Dundee and Frank marvelling about the chemistry that is currently developing between Kyogo and Jota, both scored against Ferencvaros and both got doubles against Dundee at the weekend.
Tommy was over at Newry at the weekend as a guest speaker at the Willie Maley Memorial Group fundraising dinner and talks about Celtic Fans finding and restoring Willie Maley's grave on Glasgow and the fact that there is no memorial currently in Newry for the town's most famous son. That though is set to change with the Newly Willie Maley Memorial Group already raising over £40,000 of their £60,000 target to build that memorial to Willie Maley.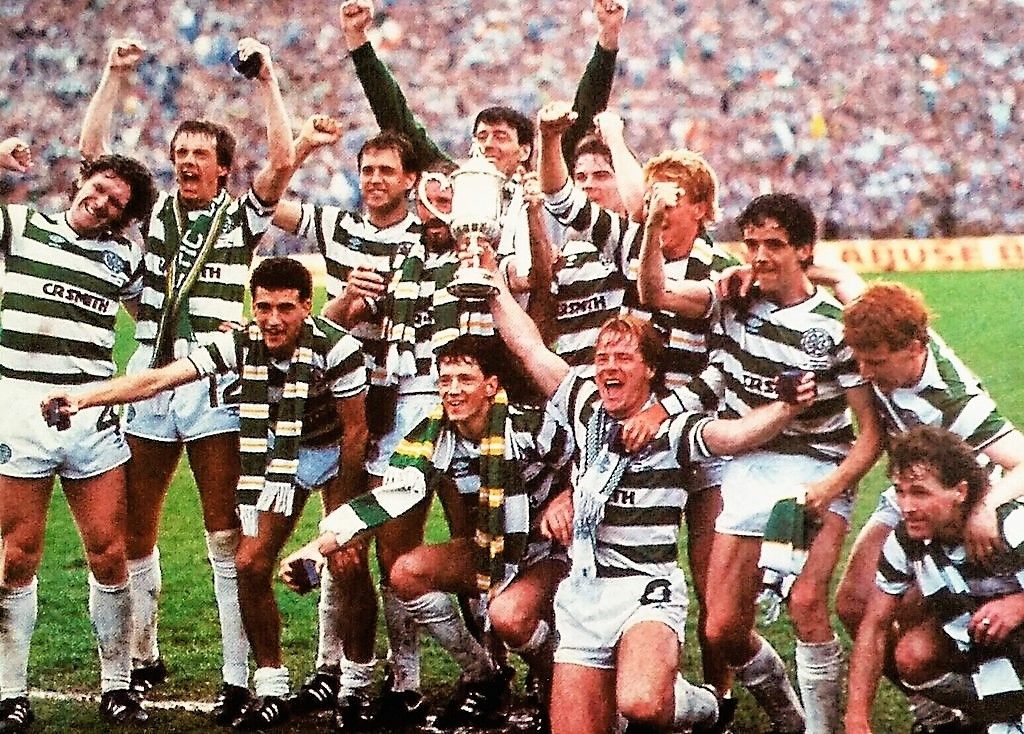 Frank McGarvey – returning to that 1985 Scottish Cup Final – tells the story of how he sold his jersey from that match raising over £3000 so that he could donate this money to food-banks in the city.
Here's the latest episode of 'I'm Frank and He's Tommy Podcast' with a few tweets from Tommy and the Newry Willie Maley Memorial Group and a reminder of Matt Corr's wee feature on the group from last week on The Celtic Star…
It was a complete pleasure and a privilege to be invited to attend on Saturday night. Your group is inspirational and epitomises the best traditions of grassroots Celtic supporters. I'm proud to support you ✊🍀

— Tommy Sheridan (@citizentommy) November 8, 2021
A support like no other, Newry Bhoys honour Willie Maley
On the day when Celtic supporters were trying every conceivable angle to access the stadium for the Europa League match in Budapest, here's another wonderful example of why those who follow our club really are a support like no other.
As a tour guide at Celtic Park, I am blessed to have the opportunity of meeting the best of folk. Some of those are visitors to Glasgow who have marked the stadium down as a 'must see,' but the vast majority are those with Celtic very much in their heart who are taking some time to mark a special occasion with generations of family or simply just to get their Celtic fix.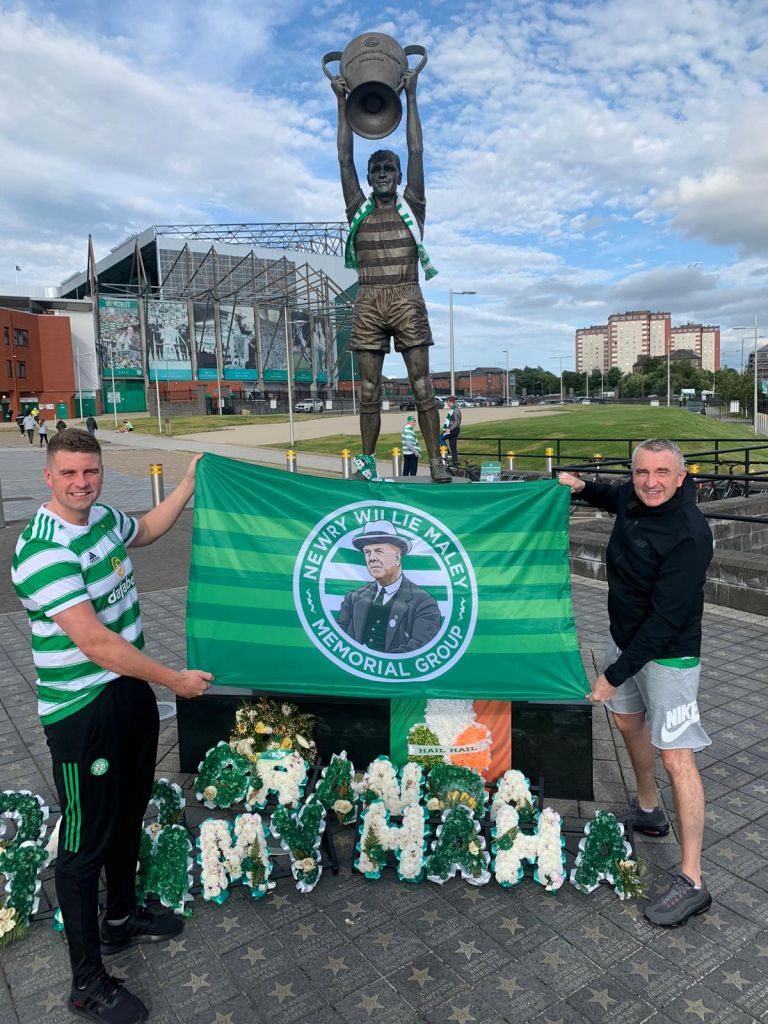 In October 2019, the morning after the thrilling victory over Lazio, I met Pat McLoughlin on the stadium tour. We struck up a conversation about Willie Maley and it turns out that Pat is from Newry, not far from where my own Irish branch of the family are based and a town which I visited several times as a kid whilst on holiday over there. Of course, Newry just happens to be the birthplace of Willie Maley.
Pat is the chairman of the Newry Willie Maley Memorial Group and he shared his hopes and dreams that a statue of the great man would be erected in his hometown. I was delighted when he got back in touch in the summer to let me know that their objective was very close to becoming a reality, with over £35,000 raised for the cause and two fabulous murals already unveiled.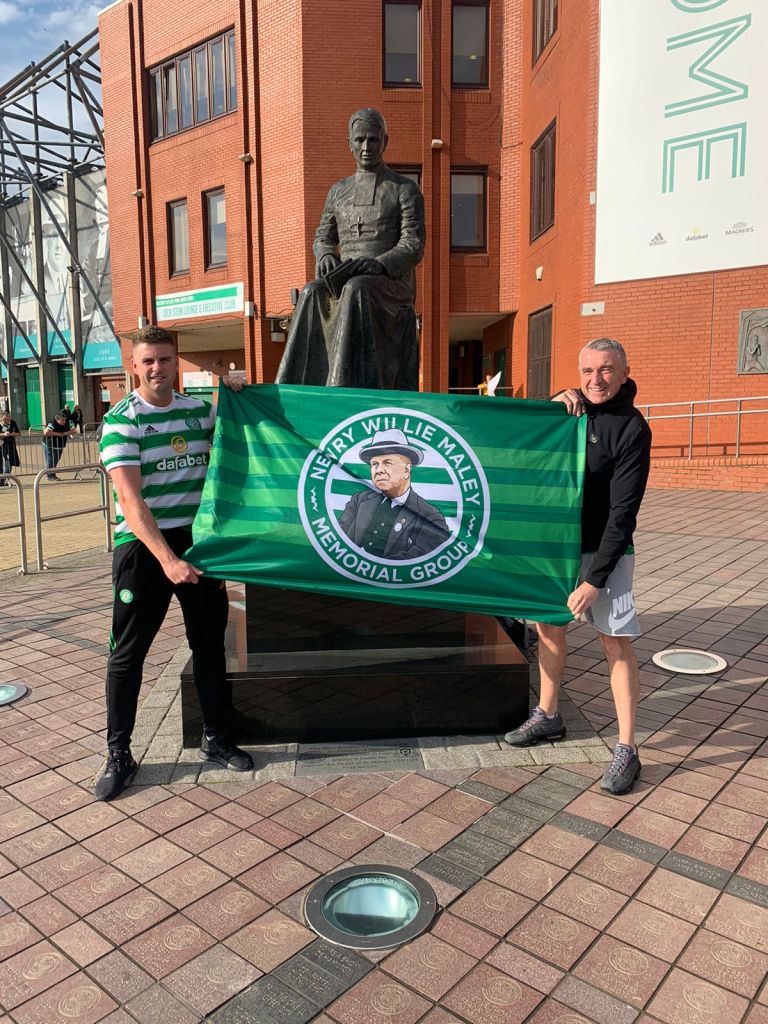 We did manage to meet up before the Bayer Leverkusen game where Pat presented me with a beautiful lapel badge then again before the home tie with Ferencvaros, where I was delighted to donate signed copies of all three Celtic Star published books to be raffled at their fundraising night taking place this Saturday, 6 November 2021 in the Irish National Foresters Club in Newry. It's truly fitting that the event to honour the Celtic legend takes place exactly 134 years to the day the club to which he devoted his life was established.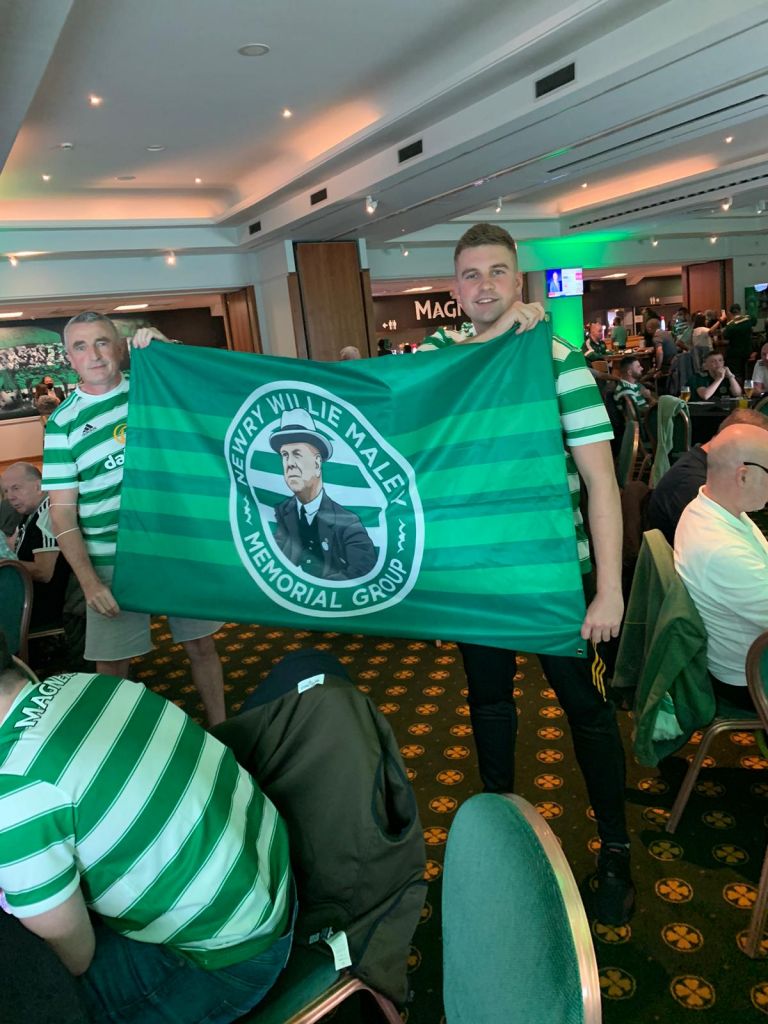 Ahead of the big night on Saturday, Pat now advises that the event is a complete sell-out, with over £40,000 in the kitty and a range of fantastic raffle prizes on offer which should see that sum raised still higher. The dream of Maley's statue gazing proudly across Newry draws ever closer, and the streets of his town are already bedecked in green and white to celebrate that fact.
Wonderful people doing wonderful things to ensure our long, unbroken history is treasured.
A support like no other, indeed.
Hail Hail,
Matt Corr
Follow Matt on Twitter  @HarryHoodBook