FORMER CELTIC player and manager Lou Macari has donated £25,000 to a food bank in his adopted city of Stoke in the hope that it will ensure that no-one in the city will go hungry during the coronavirus crisis.
Through his charity, The Macari Foundation, the former Manchester Utd star last year donated an initial £25,000 to the Stoke-on-Trent Foodbank and with the current pandemic beginning to hit people hard, he's now matched that sum in a second donation and asked other organisations to follow suit.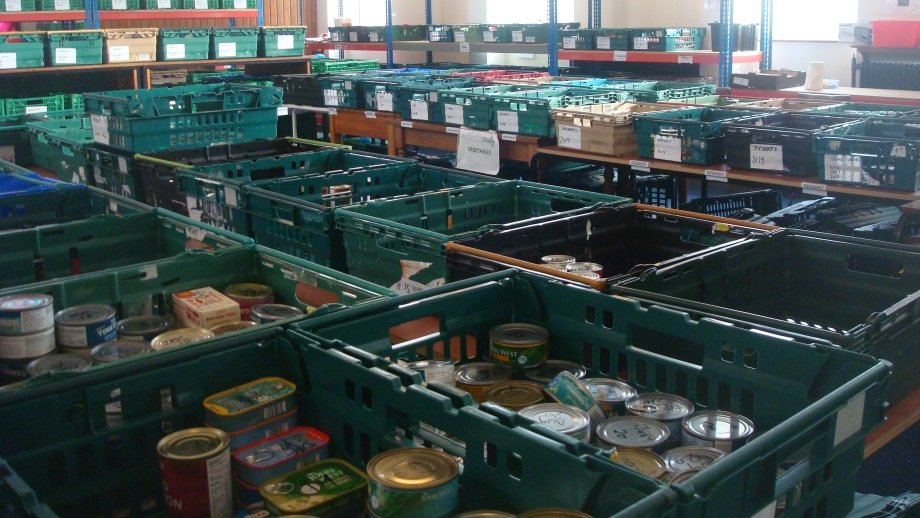 "These are unprecedented times and foodbanks all over the country are struggling to keep up with demand. It's no secret that Stoke-on-Trent has problems with poverty and we have to make sure no-one goes hungry," Macari said, as reported by signal1.
"It looks like we won't be returning to normality for some time and we should all be in this together. If we can afford to do it then organisations similar to ourselves should also be willing to put their hands in their pockets. There has never been a more urgent time to make sure our foodbanks are overflowing."
Chairman of trustees for Stoke-on-Trent Foodbank, Keith Stubbs was rather emotional when talking about Macari's amazing gesture.
"Lou's support is amazing – I'm gobsmacked. I can't express how much this money means for our organisation, it brought a tear to my eye.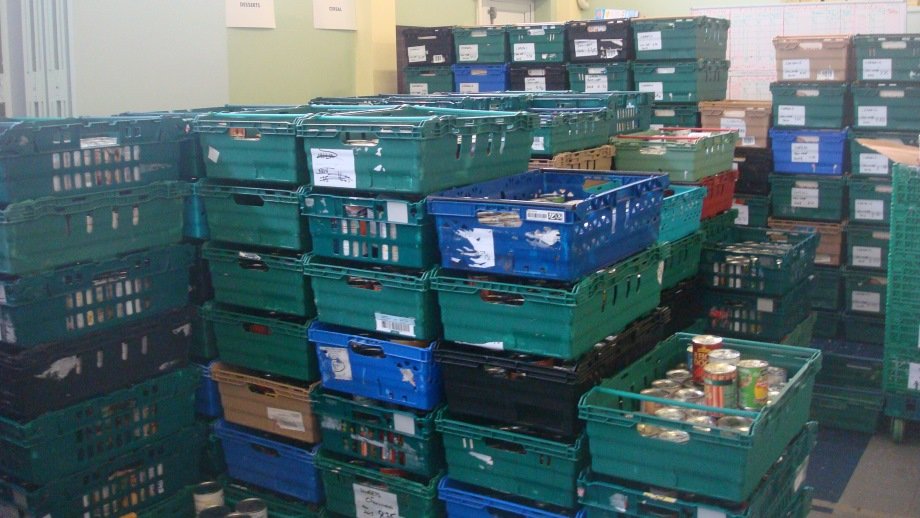 "When we started four years ago we served about 500 people each month. That figure has increased year on year and we now serve around 1,400. In fact our figures just out, have seen we have served 1,000 more people in March compared to the same period last year. And last year's figures we were up by 30 per-cent. So I'm in doubt these figures are only going to get worse during this pandemic.
"On behalf of the Foodbank charity and all the people we serve, I can't thank Lou enough."
Macari and his staff currently look after around 50 homeless people at the Macari Centre, situated on Regent Road in Hanley, which opened in conjunction with Stoke-on-Trent City Council four years ago.
ALSO ON THE CELTIC STAR…
Celtic force apology from The Herald, Shamrock's Nail-on-Head | The Celtic Star https://t.co/pk75uZNkGI

— The Celtic Star Editor (@CelticStarMag) April 6, 2020
Because Mental Health Matters…https://t.co/Uw7DqLV236

— The Celtic Star Editor (@CelticStarMag) April 5, 2020
Not one for the click-baiters – Celtic in the 1930s – And they gave us James McGrory and Jack Connor…https://t.co/dcqCDpiIWV @Boola_vogue @CelticFCSLO @StRochsJuniors

— The Celtic Star Editor (@CelticStarMag) April 5, 2020
Support Celtic Youth Development
Help raise money for Celtic Youth Development by joining the £1 weekly lottery and you could win up to £25,000 – just click on any one of the photographs below to join. Lots of our readers have already done so and they're now doing their bit to help fund Celtic Youth Development that can deliver the stars of tomorrow and beyond. And you might even win a few bob too! And a special thank you to all The Celtic Star readers who have already signed up and are now supporting youth development to give us the Celtic Stars of the future…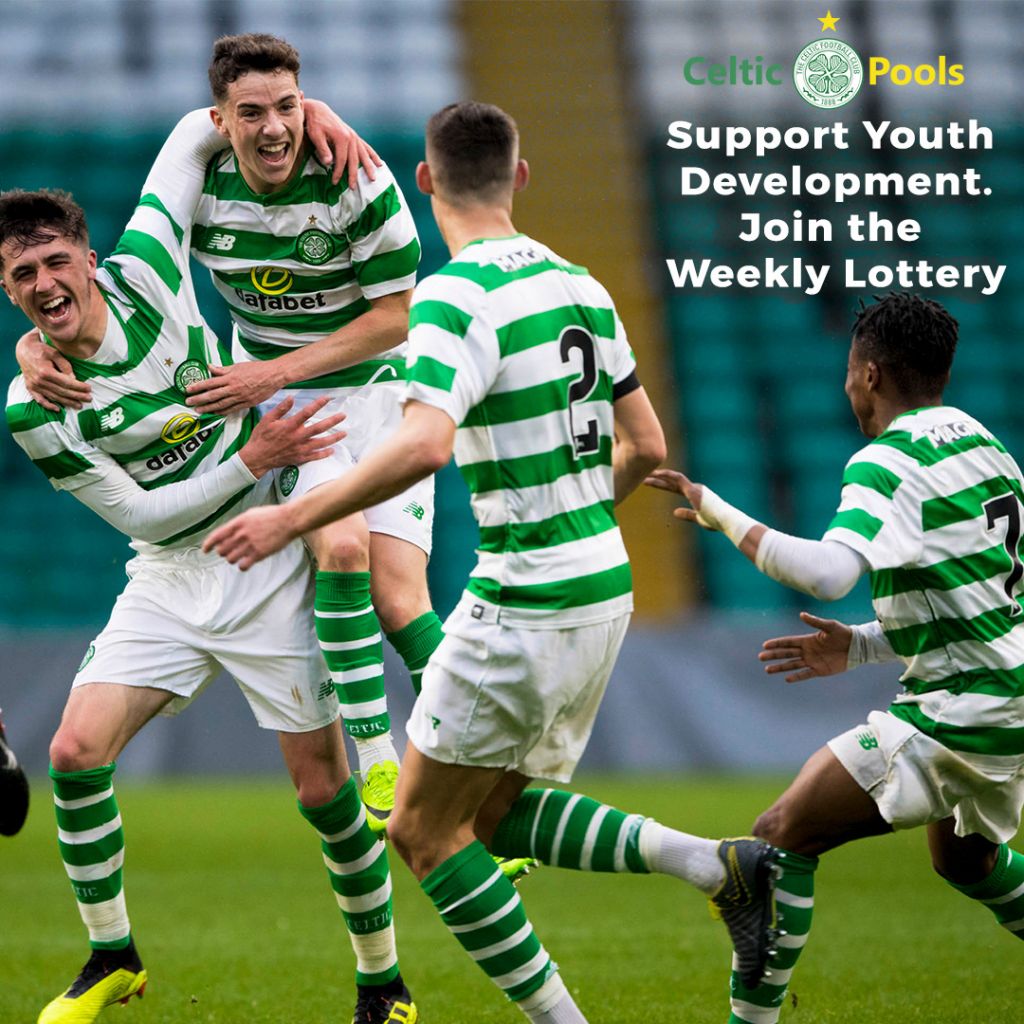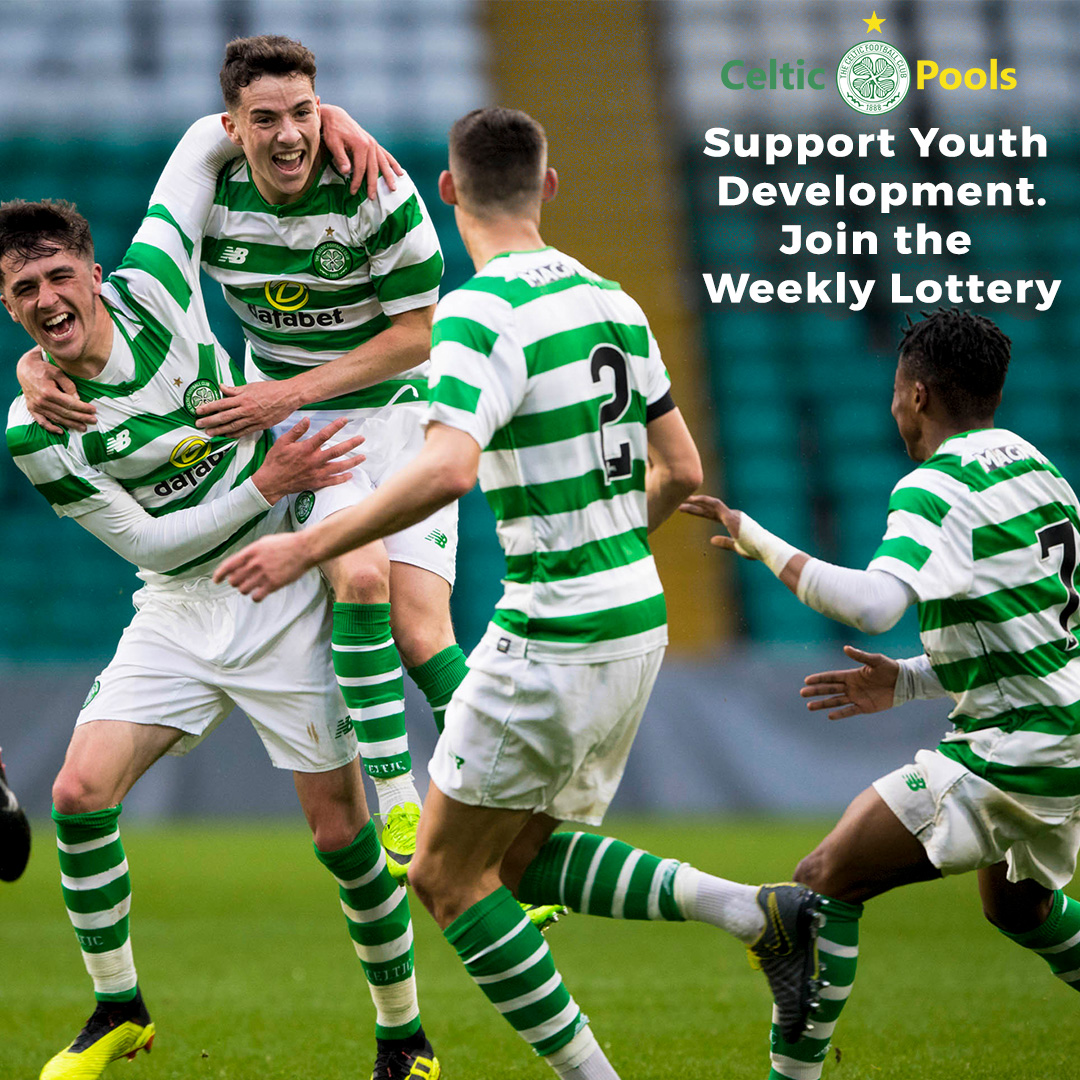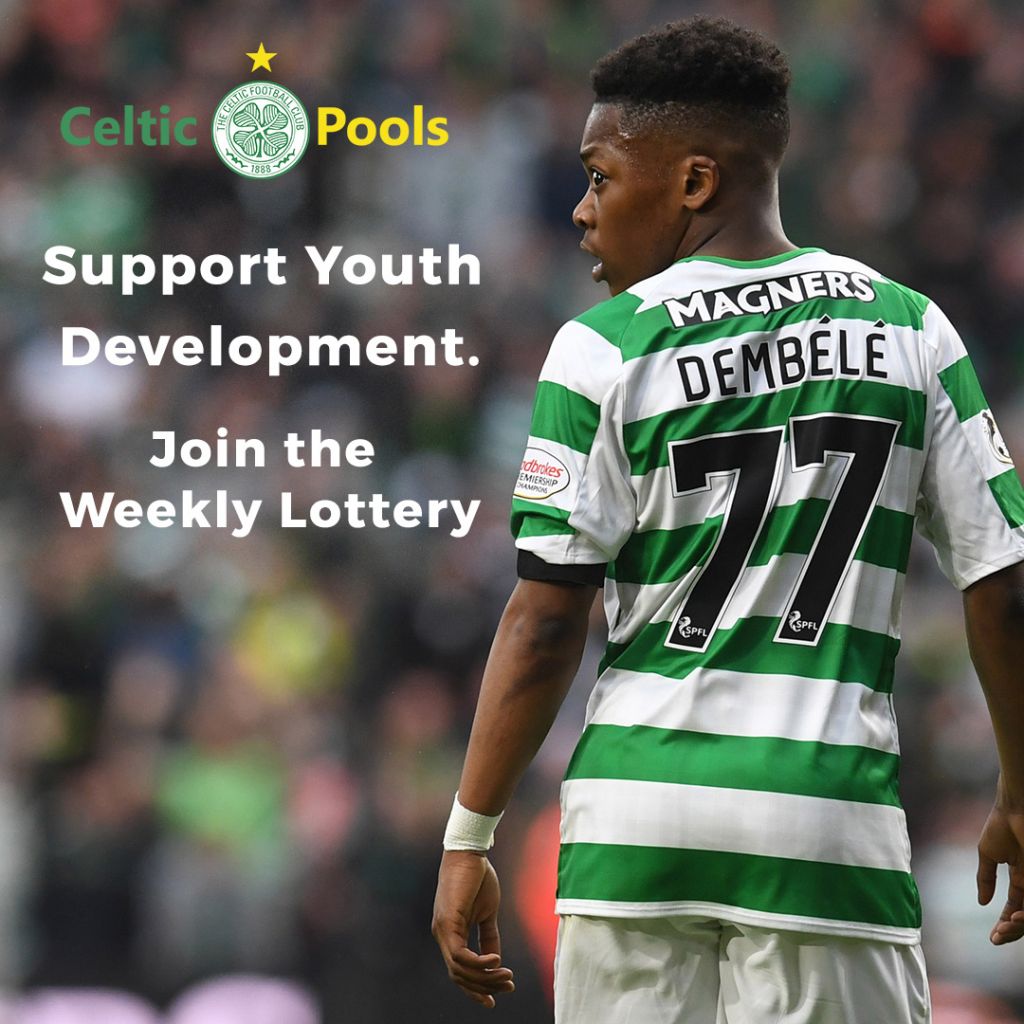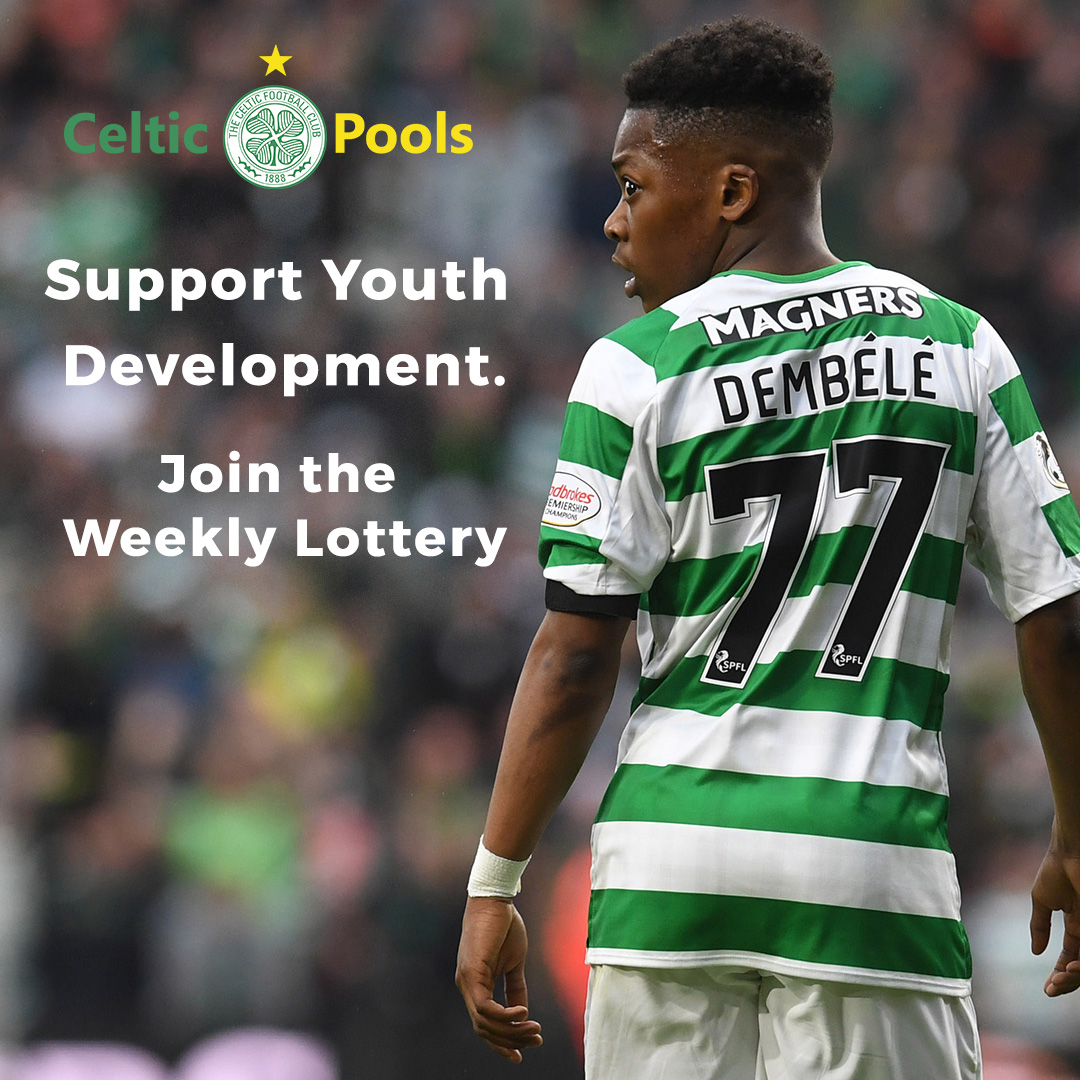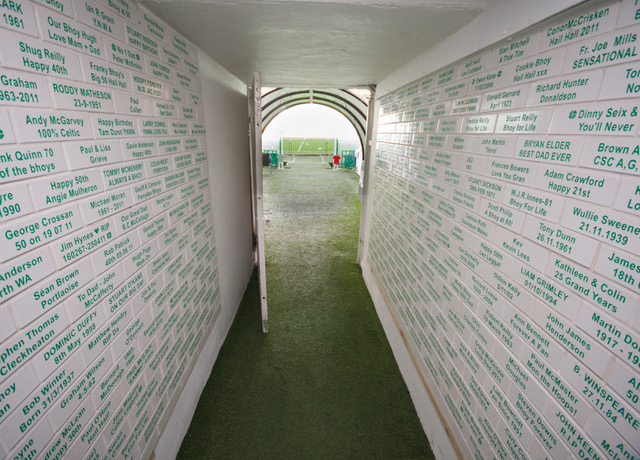 Take The Celtic Star's Photo Tour of Celtic Park and enjoy our stunning photos from inside Paradise RIGHT HERE, RIGHT NOW.