OLI BURKE spoke to the media today as Celtic begin their preparations for the St Patrick's Day trip to Dens Park. The 21 year old forward, on loan from West Brom, was called up by Alex McLeish yesterday, providing him with further evidence that his career is getting back on track after stalling since his move to the Hawthorns from RB Leipzig.
Around £30million has changed hands between English and German clubs for the services of the speedy winger come striker but his latest move didn't seem to be working out, to say the least, and it was with some relief that Burke accepted the chance to kick-start his career in the East End of Glasgow.
Burke has made no secret of the fact that he loves playing for Celtic and if player power has anything to do with it, he'll be happy to swap the temporary loan deal for a permanent move in the summer.
It's amazing to think that the two managers who sorted out the loan move in January – Derek Moore and Brendan Rodgers are both no longer with the club. Rodgers walked out on Celtic a fortnight ago while Moore was sacked for dropping two points at the weekend.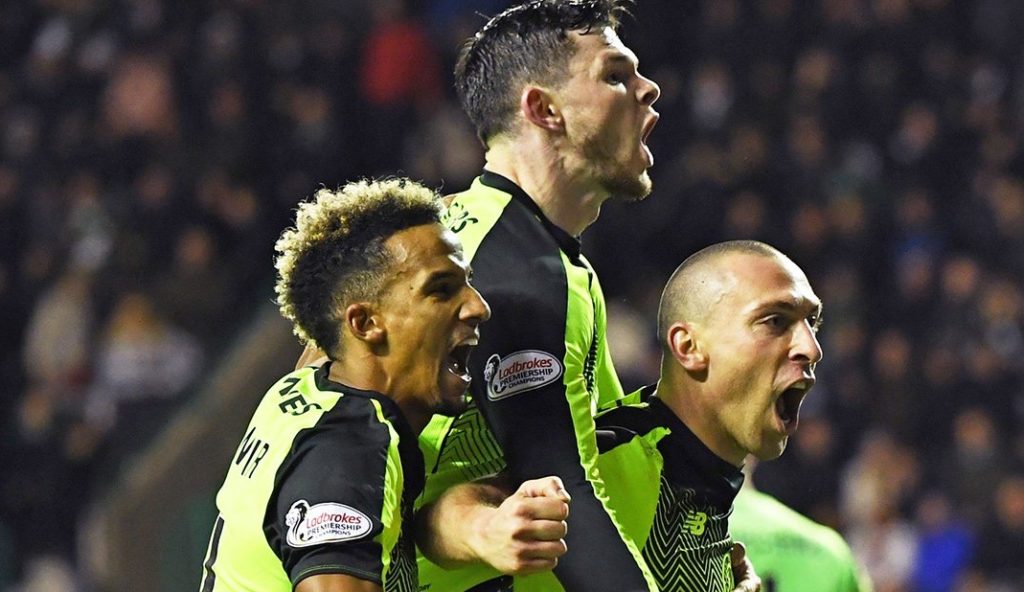 So what will the future have in-store for Oli Burke? Will he sign for Celtic or will he go back to the West Midlands and try to impress the new gaffer there?
"It's a little bit out of my hands," said Burke today.
"Obviously, I'm a West Brom player but I'm here at Celtic and that is my main focus right now. I'm playing for Celtic and I will continue doing that until whatever happens next.
"I'm very happy with the way things have gone at Celtic and it's put me in a great position.
"This is something I really needed to kickstart my career again. I was starved of football, really, so I'm just happy to be back playing and back on the pitch.
"When you go for a lot of money there is a lot of expectation. For me it was a learning curve. It's a little bit of weight on my shoulders because people expect you to be the complete player."
The change of manager at Celtic has been something that Burke took in his stride and while he enjoyed working with Rodgers he's equally comfortable with Neil Lennon in charge.
"It's really important to have someone there who believes in you and gives you the confidence and freedom to go and play and express yourself.
"When you have that freedom it gives you the happiness and confidence to go and enjoy yourself and perform.
"I'm in a much better frame of mind now. Good things are coming while I'm involved on the pitch and playing with my team-mates. It's amazing to be part of so we can just concentrate on working hard and do what we do because the games will come thick and fast.
"I'm loving every minute of my football here at Celtic. It's such a big club and my team-mates have been great. I'm very happy here and hopefully that continues until the end of the season."
Lennon has played Burke as both a striker and moved him to the wing to help break down opponents. He marveled at the pace of the Celtic forwards after the great first goal of his second stint in charge at Tynecastle and he moved Burke to the wing to cause Hibs problems in the Scottish Cup quarter final.
"The gaffer's great. He's a big character and brings a big boost to the squad. I've learned a lot from him and he was a player himself. He's a massive boost to the squad and hopefully we can be successful.
"We've had a fair few games now where teams have sat deep and been defensive. We're used to that. We need to move the ball quickly and pull them out of shape a bit.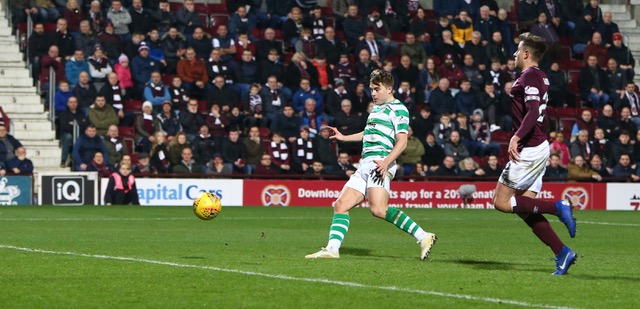 Burke's return to the international fold is further evidence that Celtic is a good place for Burke to play his football.
"It's an amazing feeling. I was delighted to get the call-up and I'm really looking forward to it. It's been a long time coming.
"I'm really happy with the way things have gone here at Celtic. It's put me in a great position and that's got me the call-up. This is something I really needed to kick-start my career. I'd been starved of football but I'm so happy to be back playing now.
"Now I have to make the most of the opportunity with Scotland and I'll do my very best."