Scott Brown spoke to the Celtic Fan Media yesterday, ahead of the 'A Night With Scott Brown and Mikael Lustig' event taking place at the Glasgow's OVO Hydro on Thursday, May 18, 2023 and The Celtic Star got the opportunity to chat to a very friendly and relaxed Broony and ask him a couple of questions of our own.
It is scarcely believable that is now two years since Scott Brown left Celtic, and we asked the legendary former Celtic skipper if the magnitude of what Broony actually achieved at Celtic had started to sink in, now that he'd been away from the club for a significant period of time, and whether he can now see just what a legend he became at the club.
"I'm not one to look back hugely. I like to look forward and have that drive to go forward. By all means I loved every single moment of playing for this club, one day when I retire as a manager or a coach I'll sit back and I'll think about the unbelievable things that we've done together as a team, Individually, but also even small details of friendships we've made and kept in touch with, it's brilliant.
"That's one thing about this club we all still keep in touch with each other, we've got group chats here there and everywhere, and it brings a lot of players together, the players families together and it just puts a smile on everyone's' face when you meet up with everyone.
I loved every moment since I first signed, until the moment I left the club. This is why I was asked to do this event, because I never had the chance to say goodbye to the fans who stood by me for 14 years and celebrate the trophies that were there supporting us through thick and thin. A small thing for me to say thank you very much . a tweet or an Instagram is not really going to do it any justice so, I'm here to have the opportunity with Lusto (Mikael Lustig) just to sit down and show our appreciation to the fans and also to the foundation as well to hopefully benefit from it," Scott Brown told The Celtic Star.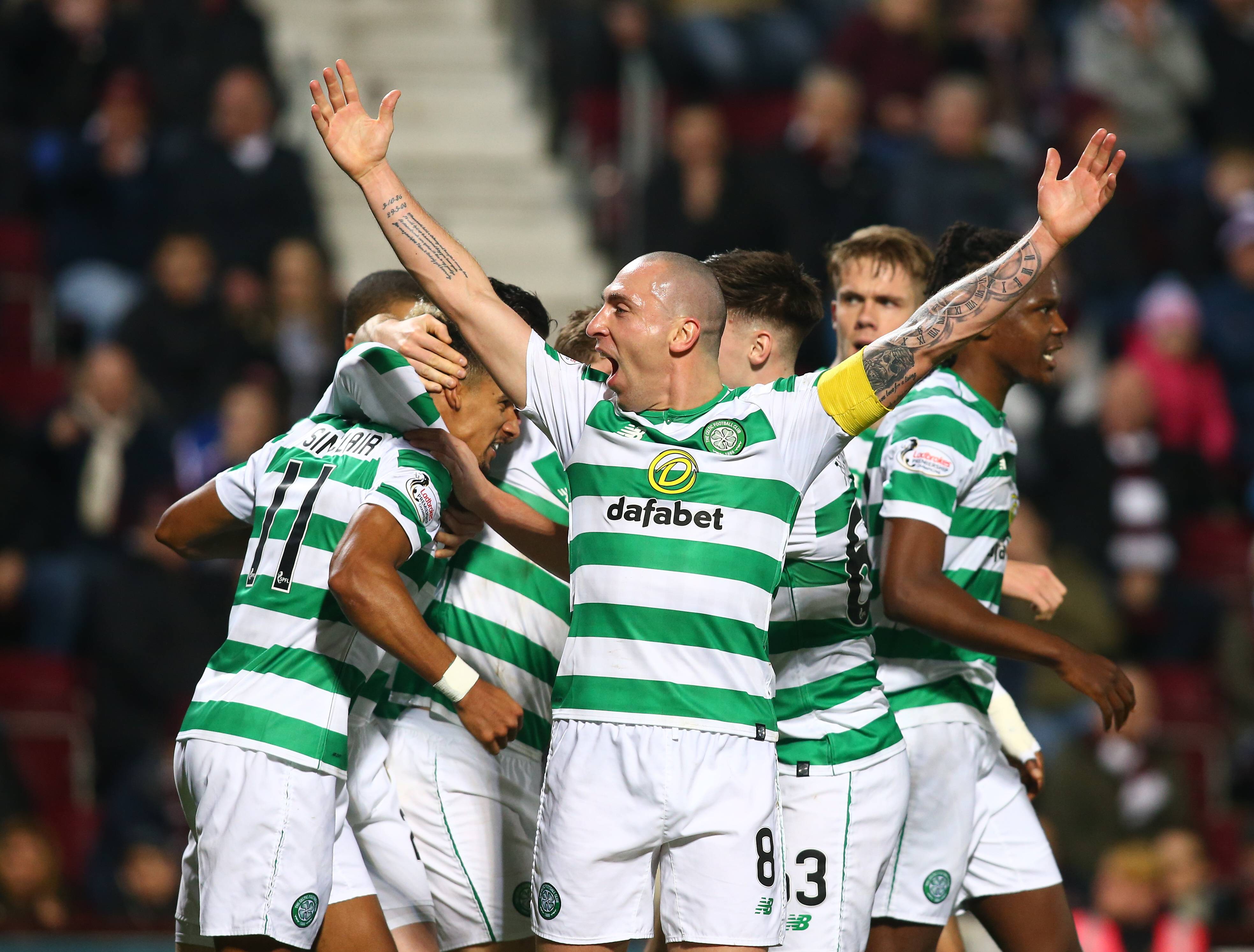 Scott Brown's final game as Celtic captain was on Saturday, 15 May, 2021 and there followed a spell at Aberdeen before he moved into his first management job with English League 1 side Fleetwood Town.
We reminded Brown he continued to pile on the agony for theRangers when scoring at Ibrox – something he appeared to take great delight in recalling – when with the Dons, and asked what it was like returning to Celtic Park as an opposition player, and whether he enjoyed once again playing his part in Celtic's successful league campaign last season!
"I'm not going to lie I enjoyed that goal (at Ibrox); I think that was maybe my last goal in professional football, I think I'll cherish that moment more than anything else," Broony said.
"It was hard leaving. I never wanted to leave with no fans, and didn't get to say goodbye, I didn't want to leave on a downward spiral and I knew I was getting a little bit older, I couldn't keep up with the lads.
"The reason I left was because I didn't want to embarrass myself, I didn't want to be the old guy, that still stayed about because he's been at the club for 14 years, you can sign another two-year deal and watch him train and he might get five minutes on the pitch and that's not for me.
"As soon as you don't start playing games, I knew at the start of the season this was going to be my last season. So there was a new venture that came up late on in the season and I had the opportunity to go up to Aberdeen. We started the season well; it just wasn't to be we just couldn't score enough goals and we were letting in sloppy goals as well. Then I had the opportunity to go and play centre mid, Centre half, and I enjoyed it to be fair.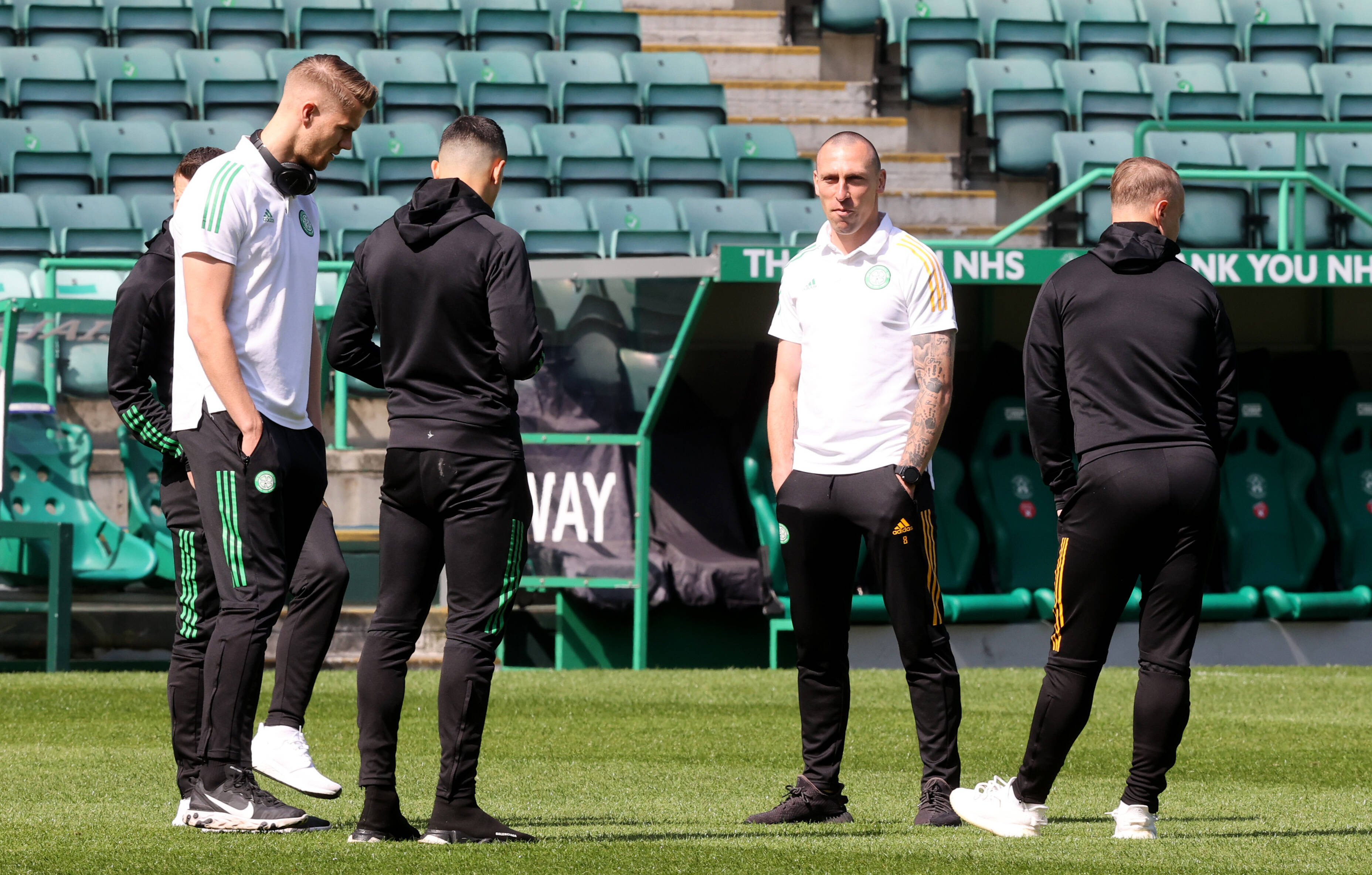 "It was a learning curve because I wanted to become a coach or a manager, and for me to get that nine months under Stephen Glass, it meant a lot for me to get that understanding of day to day management, routines of players, how you stop leaving at half past two, and I've got an 8-5 job now."
"For me my career was unbelievable, I loved it and I wouldn't change anything."
A pandemic hit footballing landscape hardly seems the fairest of ways for Scott Brown to have ended 14 years of service to Celtic, and returning as an Aberdeen player would have hardly been an appropriate way to say goodbye either.
Hopefully however this event at the Hydro – and a chance to raise funds for the Celtic Foundation to boot – will allow Scott Brown the chance to say the proper goodbye to the Celtic support and afford the club's support a chance to let Broony know how much he was appreciated in his time with the club.
We'll have a look at the rest of Broony's brilliant media conference with the Celtic fan media throughout the day.
Niall J