CELTIC concluded the 1992-93 season on this day in 1993 with a 2-0 victory over Dundee in a game that will be remembered as the Jungle's last stand.
To celebrate the end of the Jungle terracing, a fancy dress competition was held. The winner was a man dressed as a parrot holding up a sign saying "Seats in the Jungle, I'm sick as a parrot!"
The 'parrot' then became the club's new mascot. Stupidly, much loathed director Michael Kelly was in disguise in the Jungle in a tiger suit. If found out, there could have been some serious trouble.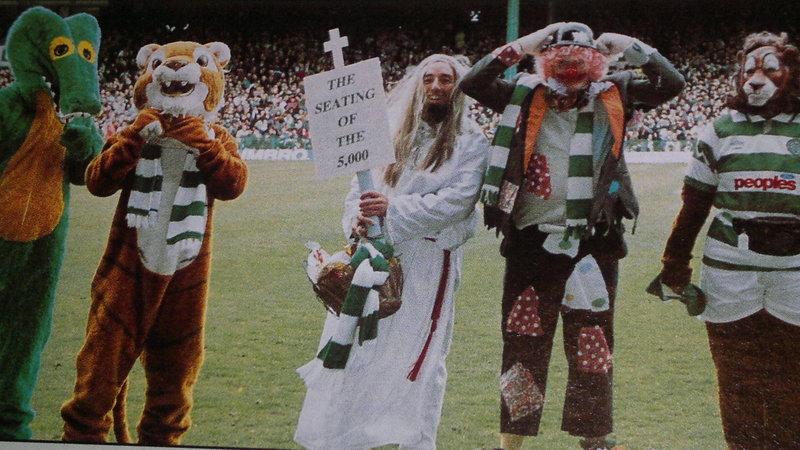 A giant inflatable pink elephant was placed behind the goals by the club
and Lisbon Lions and other greats paraded in front of the Jungle.
Looking back these were very tough times for Celtic. If you listen to our podcast with Tom Grant from earlier in the year, you will get a detailed insight into his role as stadium manager at the time.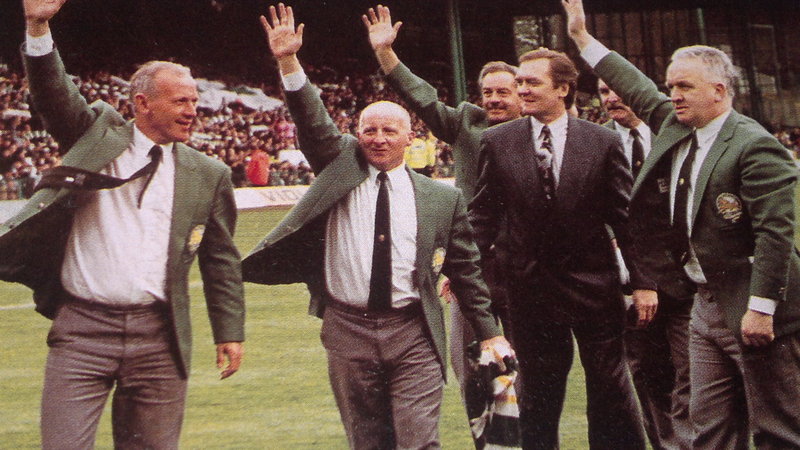 In the game itself the Celtic team was Marshall, Smith, Boyd, Fulton (Grant), Wdowczyk, Galloway, Slater, McStay (Miller), McAvennie, Creaney and Collins. The goal-scorers were McStay (47) and McAvennie (52).
On this day in 1993, Celtic beat Dundee 2-0. McStay and @MaccaFrank with the goals. The Jungle's last stand, the last match in front of the Jungle terracing before seats were to be installed. pic.twitter.com/GOIOHgEUe5

— CelticLisboa (@CelticLisboaa) May 15, 2019
The ever excellent Celtic Wiki described this as "a sad day as the hardcore of the support bid farwell to the Jungle, the home of the most raucous and visible of the support for generations. Fitting that two favourtes (McStay & McAvennie) from the Centenary season were the ones to score the goals, but it was also a reminder of just how far away from those good times the club currently were at this point.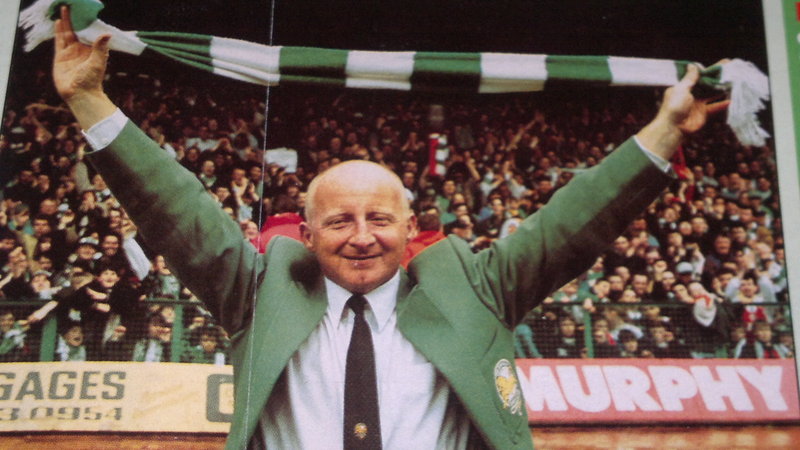 "A fine way to wave goodbye to the terraces, but next season it was to be still there but with seating. Unnecessary it was to be following the takeover to come and the move to Hampden."
Better times were on the way.
15th May 1993, "The Jungle's Last Stand"

Celtic beat Dundee 2:0 with goals from McStay and McAvennie. @MaccaFrank pic.twitter.com/CHfBZ9zk7s

— Li'l Ze (@LilZe85) May 14, 2019