Fran Alonso was determined not to concede against theRangers at Broadwood Stadium last night and also provided their defence with a terrifying night as they simply couldn't cope with the pace of Celtic's Canada international striker Clarissa Larisey.
Celtic unusually didn't press high up the park but were content to drop back to the half-way line and allow theRangers possession and it certainly seemed to pay off in a match Celtic could have won in the seven minutes of added time.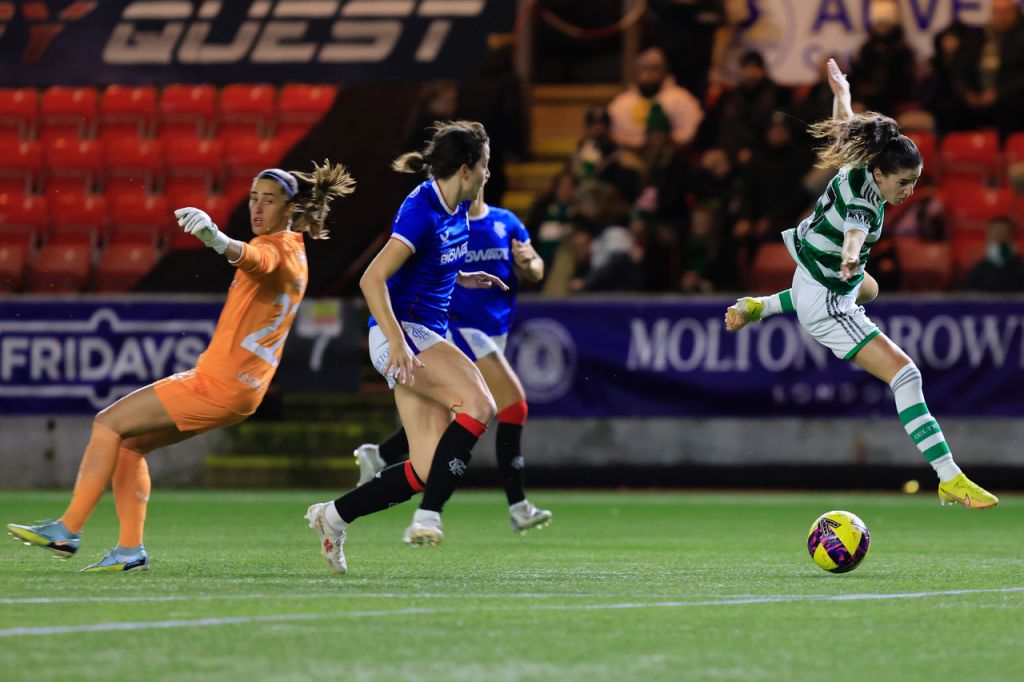 At one stage in the first half Larisey won a race against the onrushing keeper but was taken out while the inevitable red card turned out to be just a yellow.
At least three Celtic players were booked for nothing offences, Jacynta who is just back from suspension for telling a referee a few home truths was cautioned when her legs crossed with the defender chasing the ball. It was a foul to someone, theRangers got the benefit of the doubt but quite unbelievably a yellow card was produced by referee Lorraine Watson.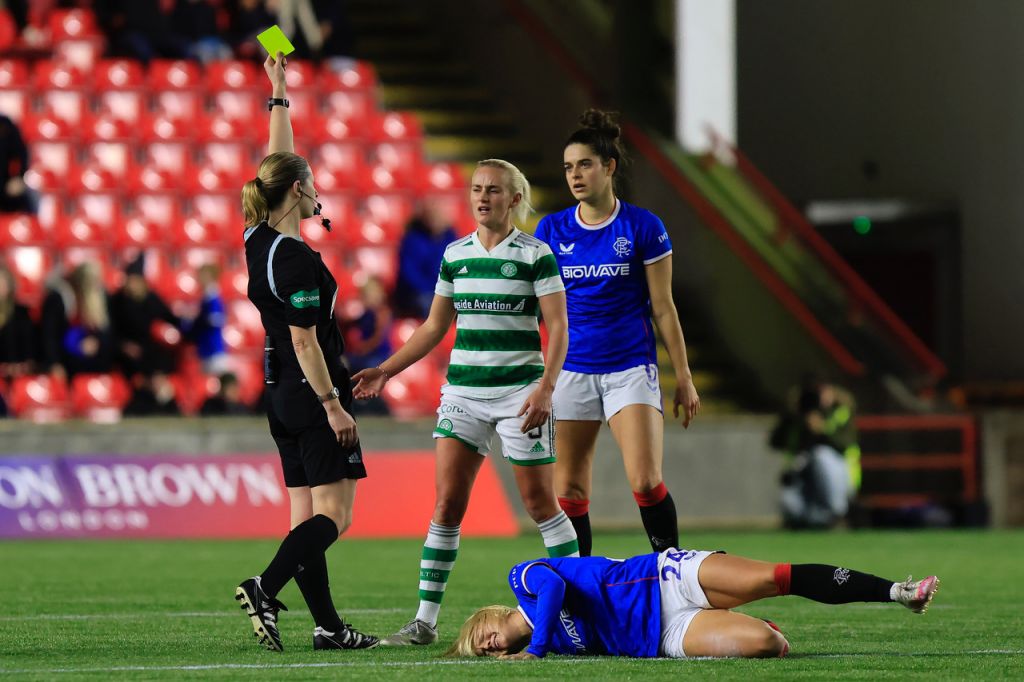 Alonso sensibly subbed Jacynta replacing her with Amy Gallacher to avoid a second red card of the season for the Australian playmaker.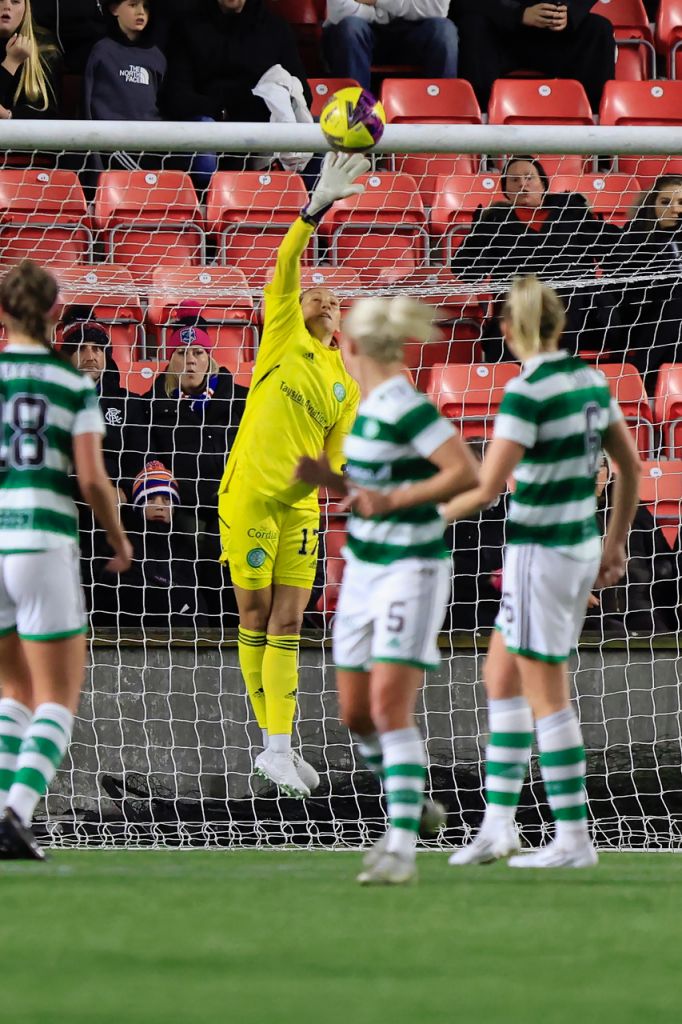 🗣I'm so proud of the players, they put bodies on the line. We know they are the favourites to win the league and getting something here is difficult.

🔵0-0🍀#RANCEL | #SWPL | #COYGIG pic.twitter.com/byxakb5kOc

— Celtic FC Women (@CelticFCWomen) November 26, 2022
And with Jacynta playing alongside her in a front two, the sizeable Celtic support in the crowd of 3231 – there were more Celtic fans than expected given the difficulties in getting an away allocation from the the Ibrox outfit but much fewer of their own fans despite the free ticket distribution and strong sales of tickets at just £1.
Many it seems preferred to stay at home and watch the World Cup so there was to be no record attendance for an SWPL match that remains with the Edinburgh Derby.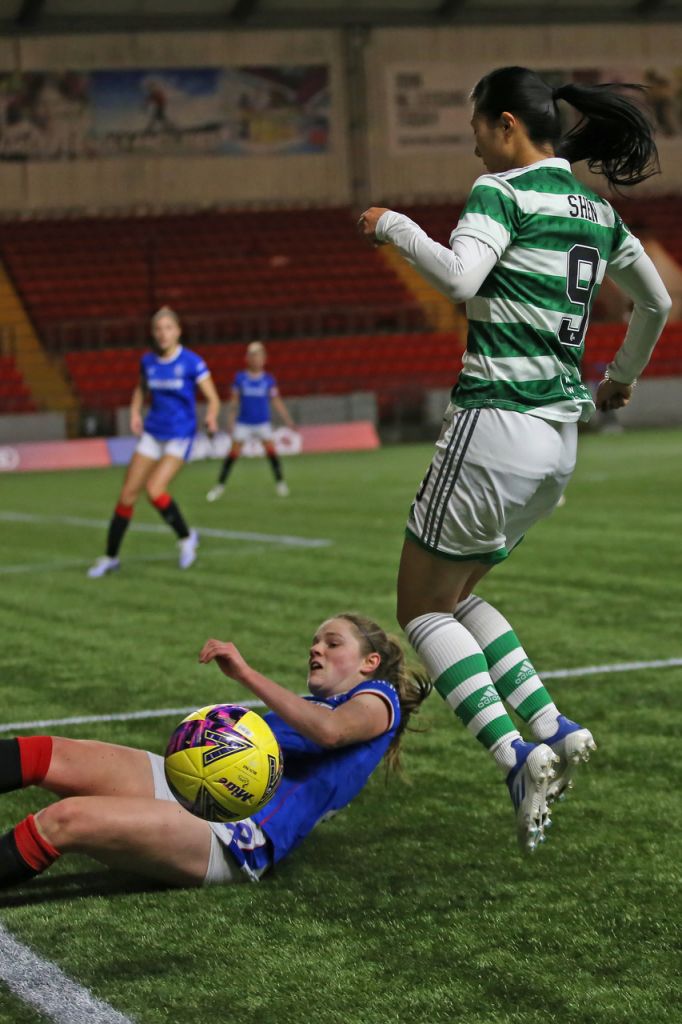 🗣 We knew Rangers would have the ball a lot and we were so composed and strong defensively. We had chances which is good, but we know playing away to Rangers is never easy. [Keeping a cleansheet] speaks a lot and mentally it is not easy.

🔵0-0🍀#RANCEL | #SWPL | #COYGIG pic.twitter.com/3IiWm5UWfC

— Celtic FC Women (@CelticFCWomen) November 26, 2022
The three top sides in the country this season and all closely matched and are all of a decent 'Champions League' quality, while there are signs that the likes of Hearts, Partick Thistle and Hibs are improving rapidly. The SPWL1 is certainly on the up.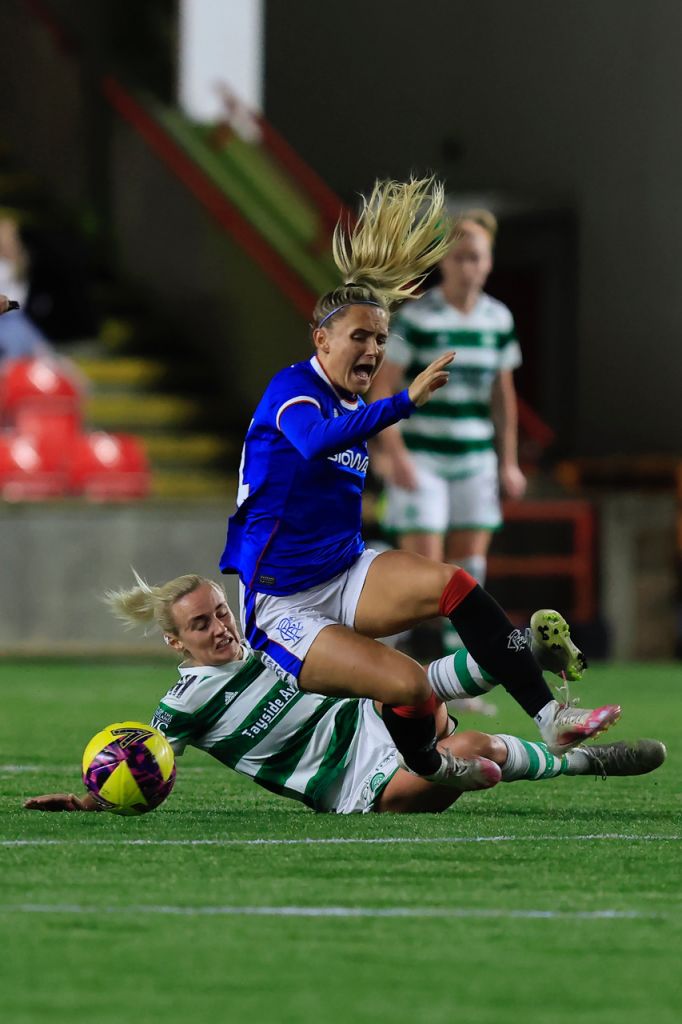 However no side outside the top three has managed to take anything from the games against Glasgow City, theRangers or Celtic so the head to heads – the first round of the season having all been played over the past few weeks will be significant, to say the least, in determining the destination of the title and indeed the runners up spot which also gets you into the Champions League.
Celtic have had two away matches, lost 2-1, conceding in the the closing seconds to Glasgow City while pushing for a winner – and having been denied a stonewall penalty in that match and yesterday picked up a point in the 0-0 Glasgow Derby stalemate.
For a nothing each draw it was nevertheless a very good game, competitive high quality and will plenty of drama and what a chance Caitlin Hayes had at the end to win it for Celtic!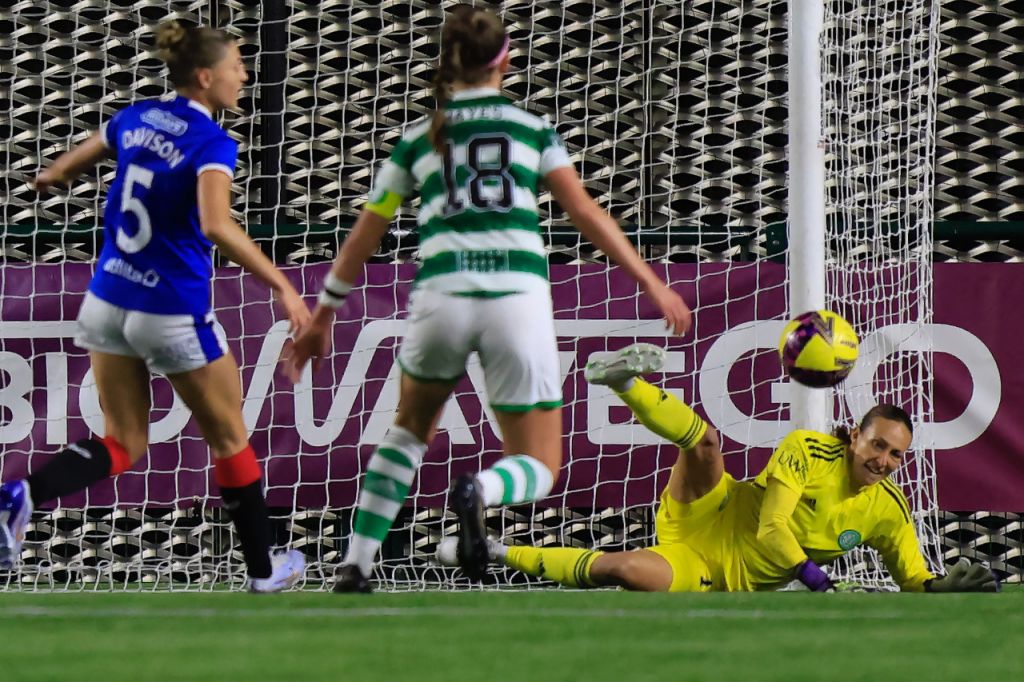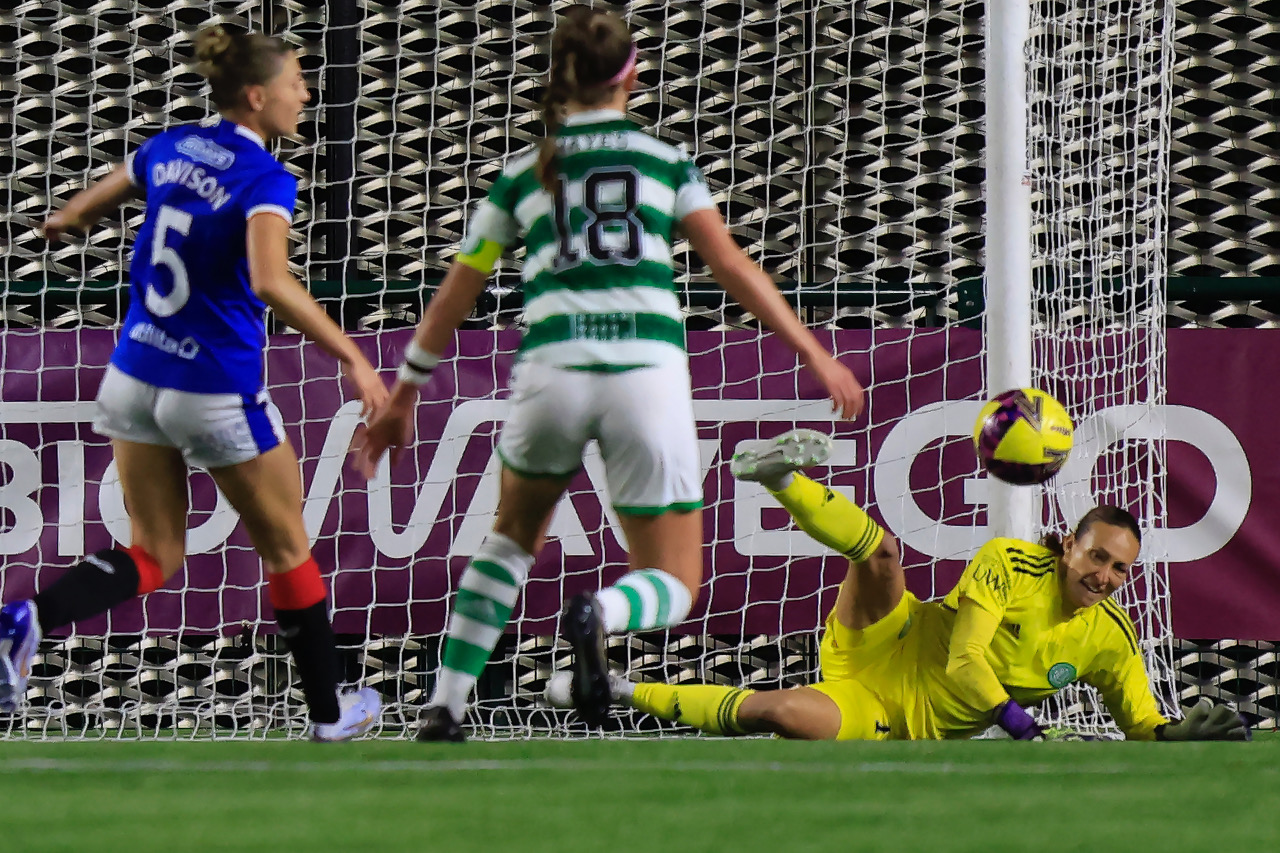 ❗COTHROM❗@CelticFCWomen nearly stealing the game with minutes left on the clock😳#RANCEL | #SWPL pic.twitter.com/YfLTv9GKUf

— BBC ALBA (@bbcalba) November 26, 2022
In the other game last weekend, Glasgow City and theRangers both scored their penalties in a 1-1 draw (both were penalties incidentally).
So Celtic have picked up just one point from six in two away matches while theRangers have taken two points from six with one match away and one at home and Glasgow City have had two home games and have collected four points.
The second set of fixtures will see Celtic play two home matches and Glasgow City playing both away, while it's one home and one away for theRangers.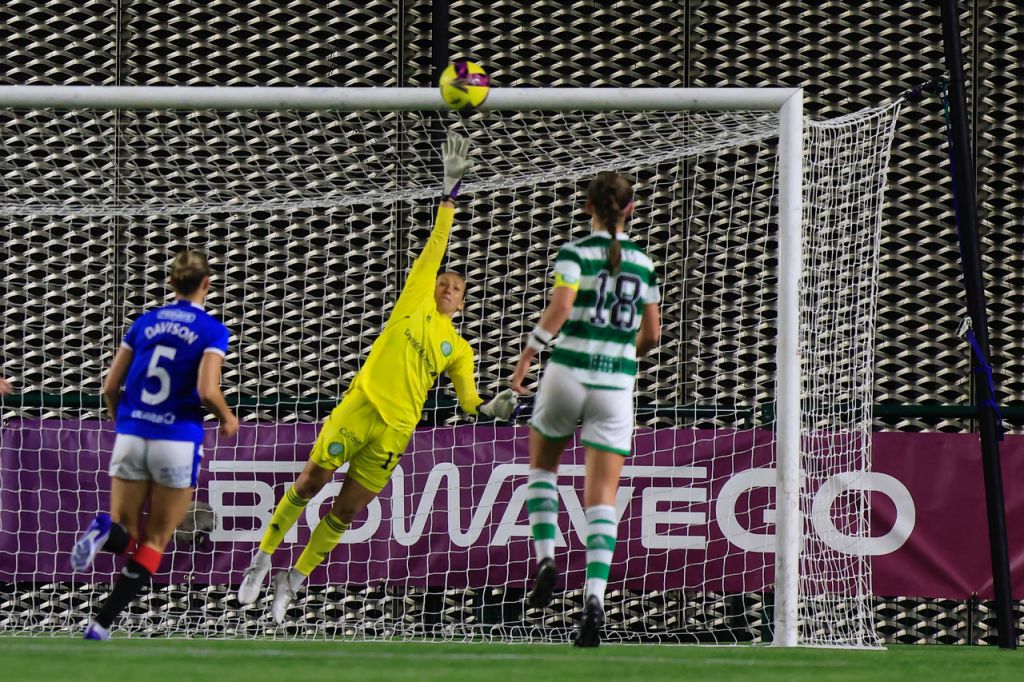 Incidentally this is the first season that there will be a split in the SWPL1 so there will be four league meetings of the sides rather than three as happened previously.
Today Glasgow City are playing Partick Thistle and a win will see then go clear at the top of the league, but that will not be easy as outside the top three Thistle are the form side in the league and perhaps could take something this afternoon.
The Celtic support last night were situated in the West Stand at Broadwood, at the same side of the ground as the BBC camera, so if you were watching on television you perhaps wouldn't have been aware of the size or the colour provided by the Celtic support – there were flags displayed for each nationality of players in the Celtic squad, really classy.
There must have been around 500 Celtic fans there last night and they were certainly happy with the point, which might be one we look back on at the end of the season with real satisfaction. It was tough, hard fought for and well deserved by a Celtic side which put their bodies on the line for the Hoops.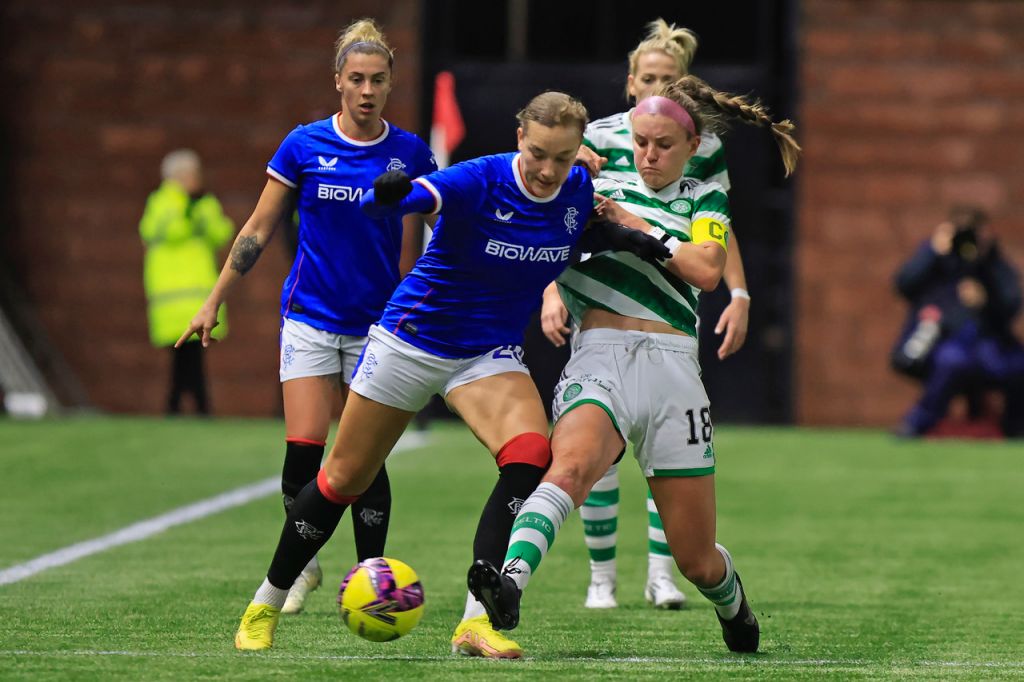 One Celtic fan, a local from Cumbernauld, talked about this being his first game and being surprised by the quality of the team, noting that Larisey was so quick, Lisa Robertson was so good on the ball and that Lucy Ashworth-Clifford, who looks like she's suffered a bad injury, was brilliant down that right flank.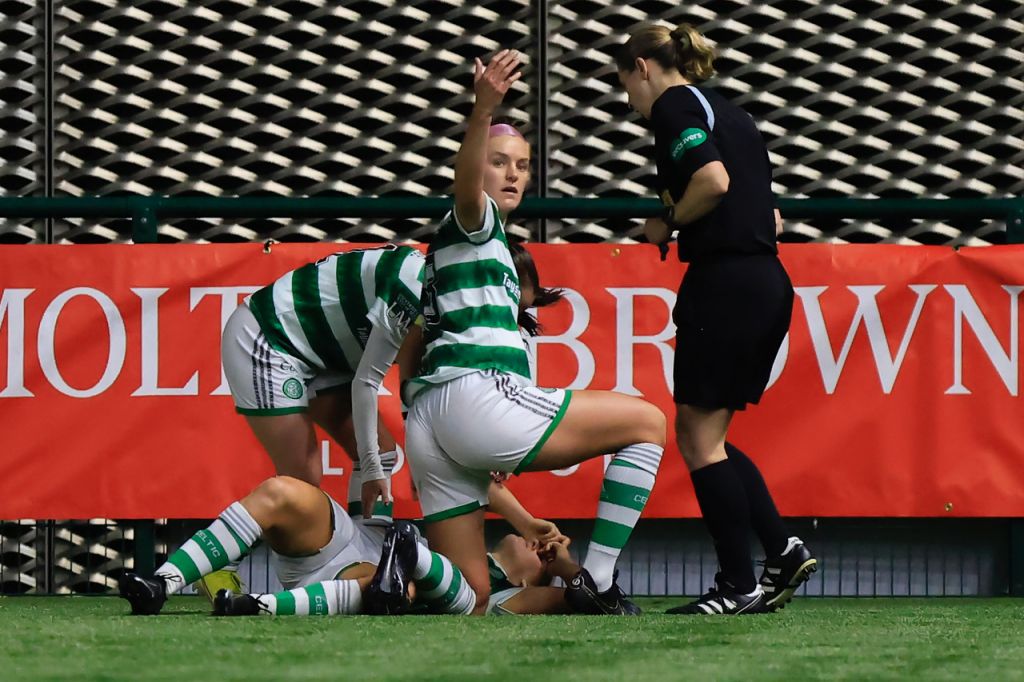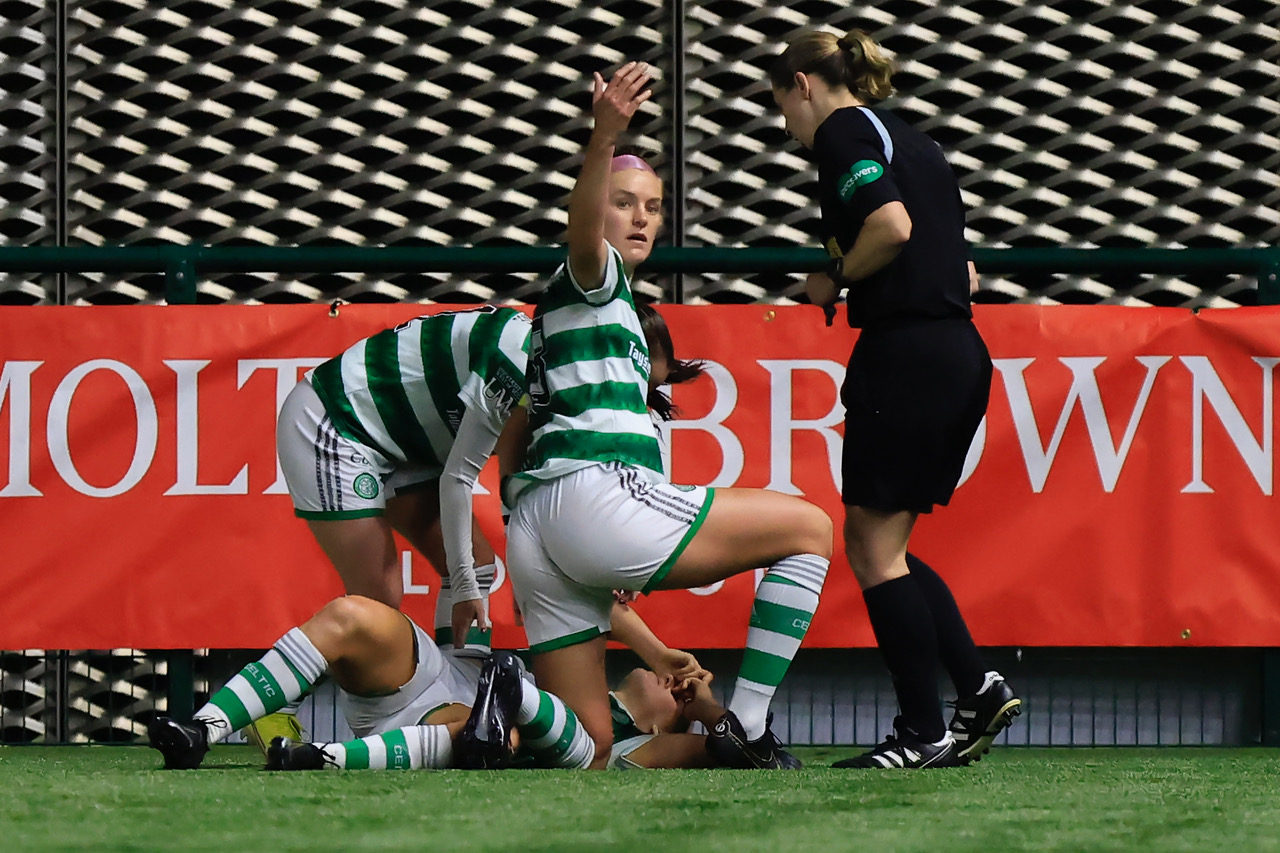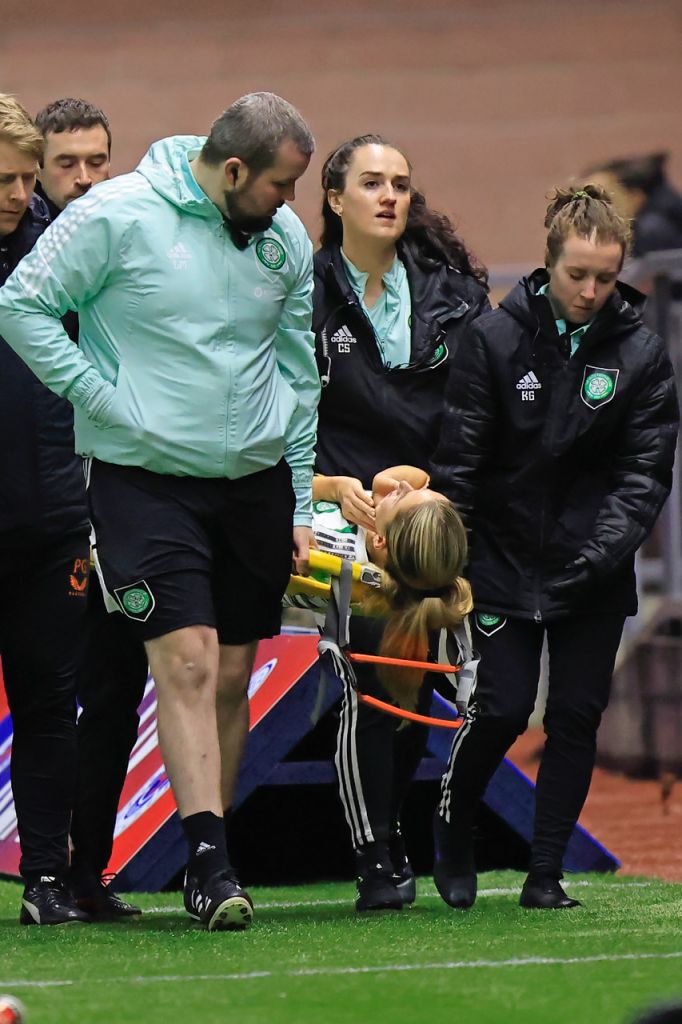 Others were saying that they are using the Women's games to bring along their weans to get them used to going to games or to see if they like it, before introducing them to Celtic Park.
Next Sunday Celtic are holding a family day as Celtic FC Women take on Dundee United. Why not get along and give the Ghirls your support and get a really good Celtic fix while there's no first team action.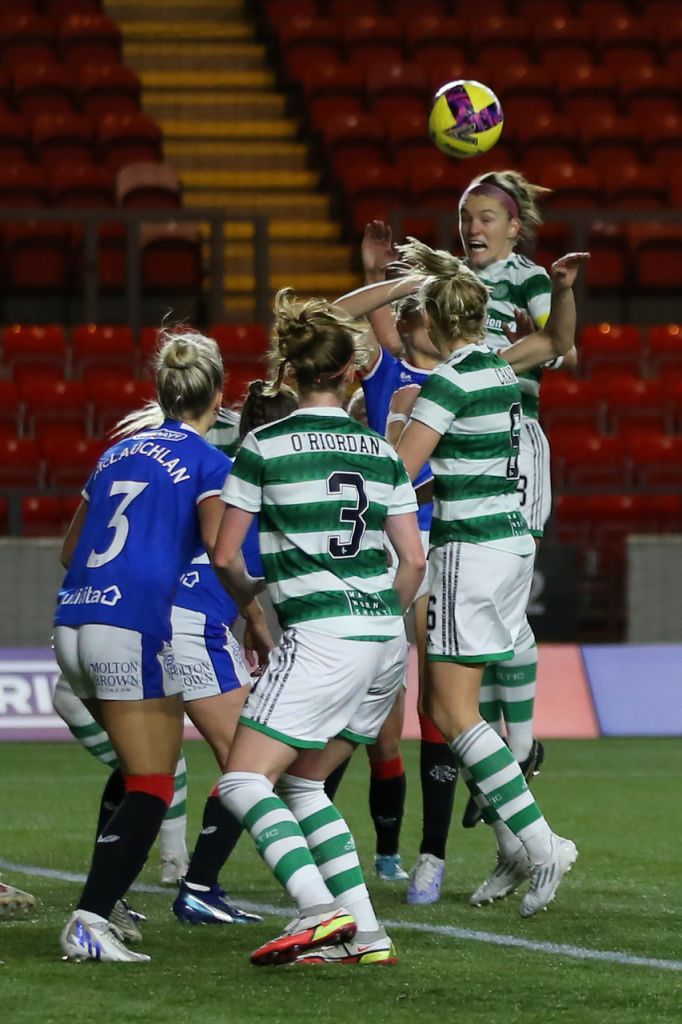 🚨 Join us next weekend at the Excelsior Stadium for the perfect family day out!

🍀 The Ghirls face Dundee United
🐶 Hailey the mascot
🆓 Kids go free
🚐 Shuttle bus from Airdrie train station
🎄 And lots more festive fun!

Buy tickets online now 🎟⤵️

— Celtic FC Women (@CelticFCWomen) November 24, 2022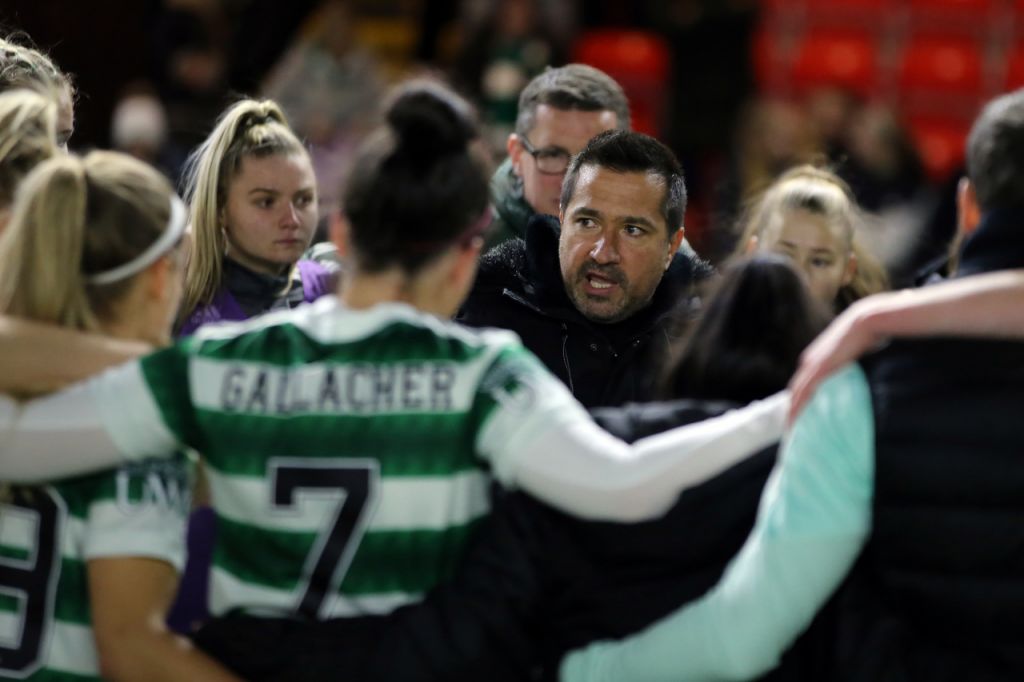 ⏱️LÀN- ÙINE / FULL- TIME⏱️

📍A lively night at Broadwood Stadium however both teams are walking away goalless!@RangersWFC 0️⃣@CelticFCWomen 0️⃣#RANCEL | #SWPL pic.twitter.com/JfsRhvuJR1

— BBC ALBA (@bbcalba) November 26, 2022