MARVIN COMPPER has opened up on the receiving Premiership winners medals, without featuring for Celtic in the league. The German joined from RB Leipzig in January 2018 but mustered just one appearance in 18 months in Glasgow.
As reported by The Glasgow Times, Compper discussed his time in Glasgow and how he felt about being given a league winners medal despite not featuring. Despite arriving for £1.5m and with high hopes, Compper has become a club legend as a result of his games to trophies ratio.
"It was definitely a bit strange. A lot of managers talk about a team being important up to the last player who played 10 minutes in a game. Even if it's a tiny part, they've played their part. For a player with my CV and career, though, that is not enough. A young player like Karamoko Dembele, for example, was very proud and happy they got a medal. For me it was strange because I wasn't able to contribute.
"The impact I had on Leipzig and Hoffenheim promotions was much bigger so there's a huge difference between the two. Ultimately I'm still very proud to have been part of the Celtic squad, part of the history and wearing the colours. Even if it was only in one cup game and training, it still happened.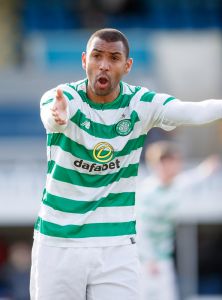 "I don't have any regrets and I wouldn't make any different decision. It was a good decision to make at that stage in my career, I went to Celtic to play international football and win titles.
Even though I have the medal, it's still not the way I wanted to win titles, I wanted to be an integral part of the team, that was the motivation to go to a big team like Celtic."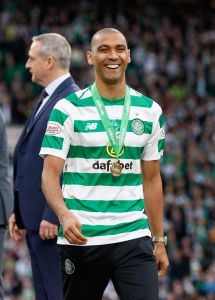 Compper was given a loud cheer when picking up his league winners medal last year and when he got his hands on the trophy, people had to double take as to who was actually parading the trophy. Even teammates like Ryan Christie.
Check Ryan Christie's face as Compper holds the league trophy for this season! 😂 pic.twitter.com/OlDi7TdzB2

— JoeBloggsCity (@joebloggscity) May 22, 2019
To say that Compper's Celtic career never took off due to injuries is an understatement but a player of that calibre should have been better than what we saw of the senior pro. Compper and Jack Hendry arrived that transfer window with a combined fee around the £4m mark and Celtic haven't seen any return from this investment.
Compper was an enigma during his time at Celtic, he was untried by Brendan Rodgers when he could have called upon the German but for whatever reason, he was left out of the first team. He will remain a flop in terms of the Celtic recruitment that was mixed under Rodgers reign.