John Greig takes a place in the record books by creating the longest period of time between his first league goal in the fixture and his last. He scored his first O*d F*** goal in the 4-0 win at Ibrox on Ne'er Day 1963 and fifteen years and 6 days later scored his last in this fixture.
Unfortunately, this match was marred by two minutes of mayhem caused by dreadful refereeing by John Gordon.
Celtic were trailing by a goal to nil and pressing hard for an equaliser when Joe Craig, Celtic's centre forward, was blatantly pushed in the back by Colin Jackson as he looked set to head the ball in at the far post.
Jim Reynolds in the Glasgow Herald stated that it looked a clear penalty but the referee said 'no' and was besieged by irate Celtic players. While the protests were going on, Rangers took a quick goal-kick, and with only Frank Munro and Peter Latchford against a five man attack, John Greig finished off the move by tapping the ball into the net to make it 2-0.
Watch what happened below and judge for yourselves.
The Celtic fans came over the wall and the players refused to restart the game.
Celtic's trainer Neilly Mochan went into the centre circle to prompt the players to resume.
Reynolds asked five questions in his report on the game:
1. Why was a legitimate penalty claim turned down in the first place?
2. Why did the referee give everyone the impression he was running to consult his linesman, and then change his mind when he saw Rangers breaking towards the Celtic goal? Rangers had decided to play the whistle and promptly took what they thought would be a goal kick.
3. Why did he allow the goal kick to be taken, when there were several Celtic players inside the penalty area?
4. Why did he not send off the Celtic players who pushed and jostled him and refused to start the game?
5. Why did he not caution Neil Mochan, who had no right to be on the pitch without the referee's permission?
Mr Gordon did not reply to Mr Reynolds, nor did the SFA.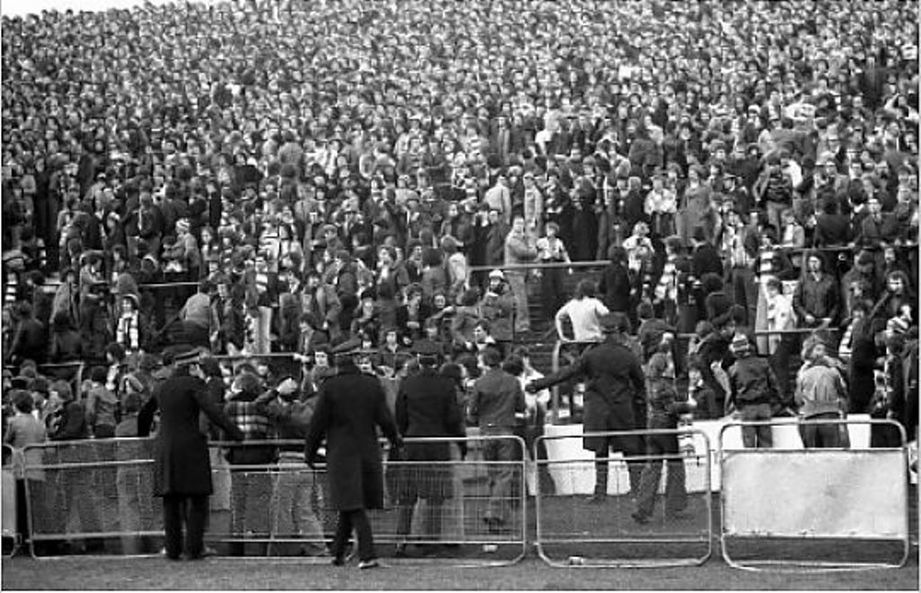 We have no idea if a young Peter Lawwell was at this game or not but you can just imagine the conversation with his mates:
"I'm raging! It was a clear penalty, then that cheating Bassa Gordon allowed them to play on and Greig scored, we were cheated! What did you make of it Peter?
"I'm surprised"…
THE Celtic team that day was Latchford, Filippi, Lynch, Aitken, McDonald, Munro, Glavin, Edvaldsson, Craig, McAdam and Wilson.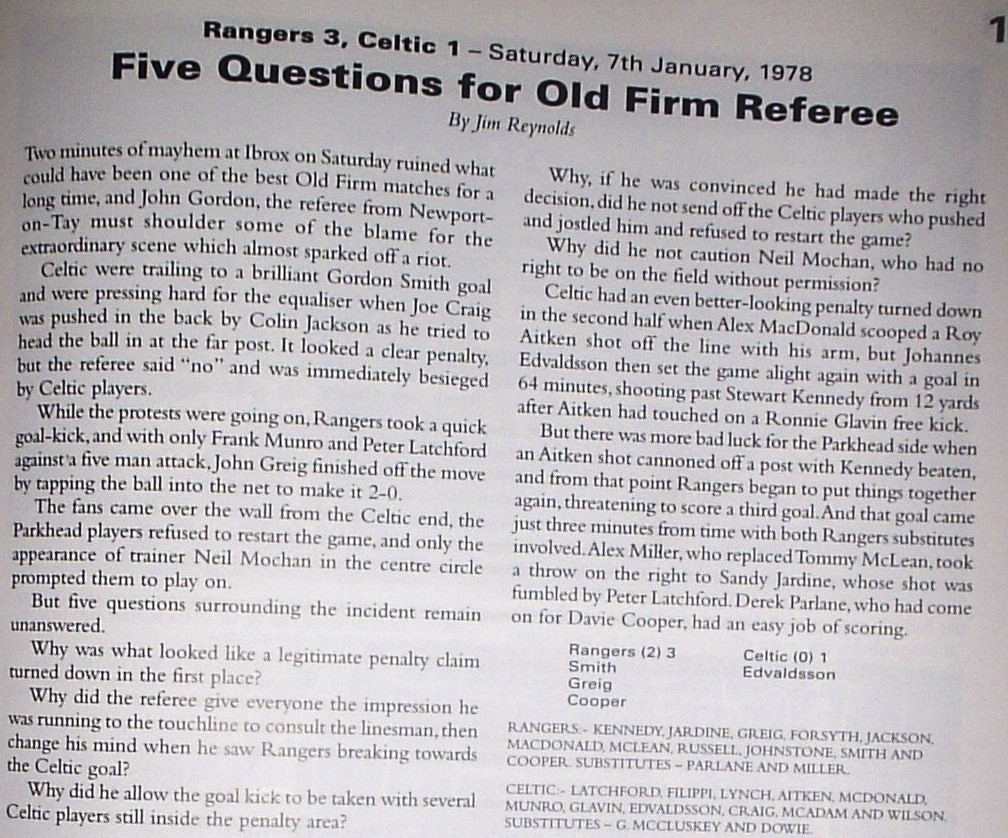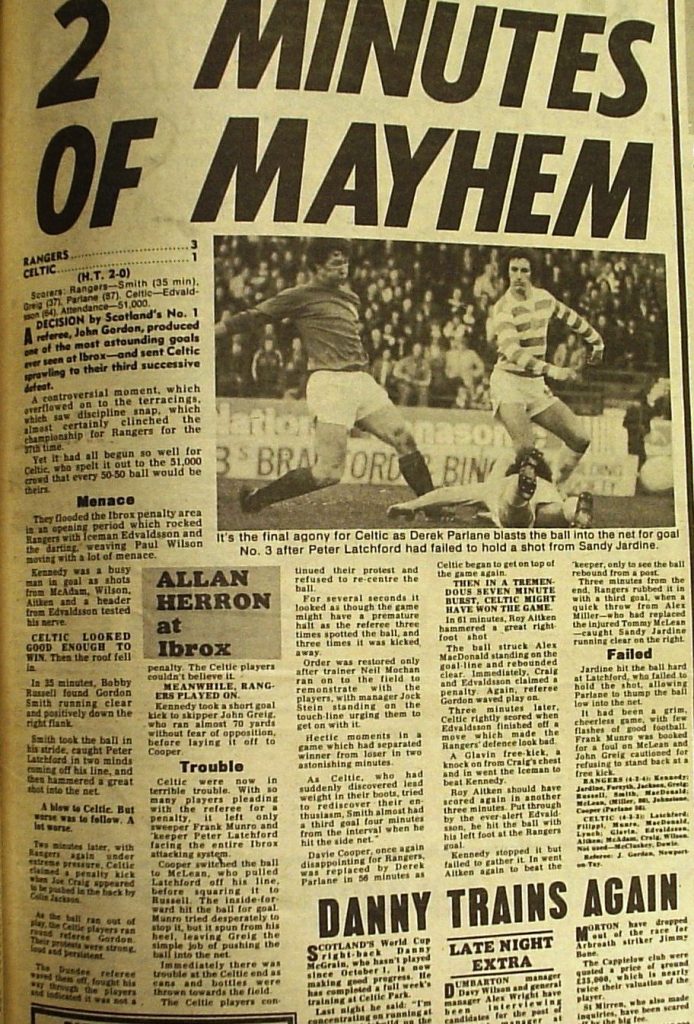 Also on The Celtic Star…
Brendan's update on today's Summit, transfers and Kieran Tierney's injury
'There's no other club I'd have left Ireland for,' new Celtic coach
Jim Craig – Charlie Shaw's 436th and final Celtic appearance