CELTIC MANAGER Neil Lennon was taken somewhat by surprise when he was told that he's been back in the top job at the Home of the Champions for almost a year now. Much is going to be written over the next week about the departure of Brendan Rodgers from Celtic at the end of February 2019.
A manager who had the support, backing and admiration of the Celtic Support, walked away suddenly and rather disgracefully, soiling his reputation in doing so. Behind the scenes all was not well at Celtic for a year or so despite the domestic successes on the park.
Rodgers had clearly made a big difference to the players already at Celtic and there were several successes in the transfer market – Scotty Sinclair, Moussa Dembele and Odsonne Edouard (the two French strikers were work on progress through the rather confused recruitment strategy at the club at that time) but there were others, the likes of Marvin Compper and Jack Hendry, who clearly did not represent value for money (to say the least) or good value in the transfer market.
After securing his second treble in a row – a first for any Celtic manager – Rodgers expected backing and wanted to sign John McGinn from Hibs. But he was also eyeing his next move and a game of cat-and-mouse developed between the manager and the Chief Executive.
A £10m bid for contract rebel Dedryck Boyata was rejected, he didn't play in Athens when another Champions League dream was destroyed, the laid back Moussa Dembele showed he had claws and forced a move to Lyon, accusing Rodgers of all sorts in the process, and the after-mentioned John McGinn – who had waited patiently all summer to sign for Celtic – ended up at Aston Villa.
Rodgers knew his time at Celtic was over and so did Peter Lawwell. The Leicester City opportunity was well planned and executed by a ruthless operator and it has to be said it worked out very nicely indeed for Peter Lawwell (Rodgers was seen as the bad guy) and also Neil Lennon, who played his part in this drama by being very conveniently (and he denies this incidentally) mutually consented by Hibs a month before Rodgers sneaked off in the middle of the night.
Given the relationship between Celtic and Hibs at that time it was very convenient indeed.
Rodgers came in and got Lawwell out of a tricky situation. Ronny had lost in a penalty shoot-out at Hampden to a Championship side and Resolution 12 was at its peak in terms of supporter militancy – Lawwell was under real pressure and the arrival of a world class coach in Brendan Rodgers turned things around completely.
Incidentally Matt Corr, of this parish, has been rather quiet on The Celtic Star recently. The reason for that can be explained this morning. He's been busy completing his first Celtic book which is titled INVINCIBLE by Matt Corr and it really is outstanding. Matt tells the full story of that remarkable season and as you'd expect it's a brilliant read, wonderfully written and will be out shortly, published by The Celtic Star.
Anyway back to Neil Lennon. "I got told the other day it was almost a year," he told the Media as reported by Scottish Sun.
"How do I look? I'm hanging in there! But it has flown past. You are just going from game to game to game. You don't have time to source it back and analyse things. We have a big game on Sunday against Kilmarnock and we have to prepare again.
"We were looking at Kilmarnock on the plane on the way home from Denmark. But these players have been unbelievable for me. They have won three trophies since I have come back, they have topped a Europa League group, had a great result in Denmark.
"They are going well in the league and have won the League Cup this season, so they've been fantastic. I can't speak highly enough of them and that is why I will never criticise them because their effort and their mentality is out of this world."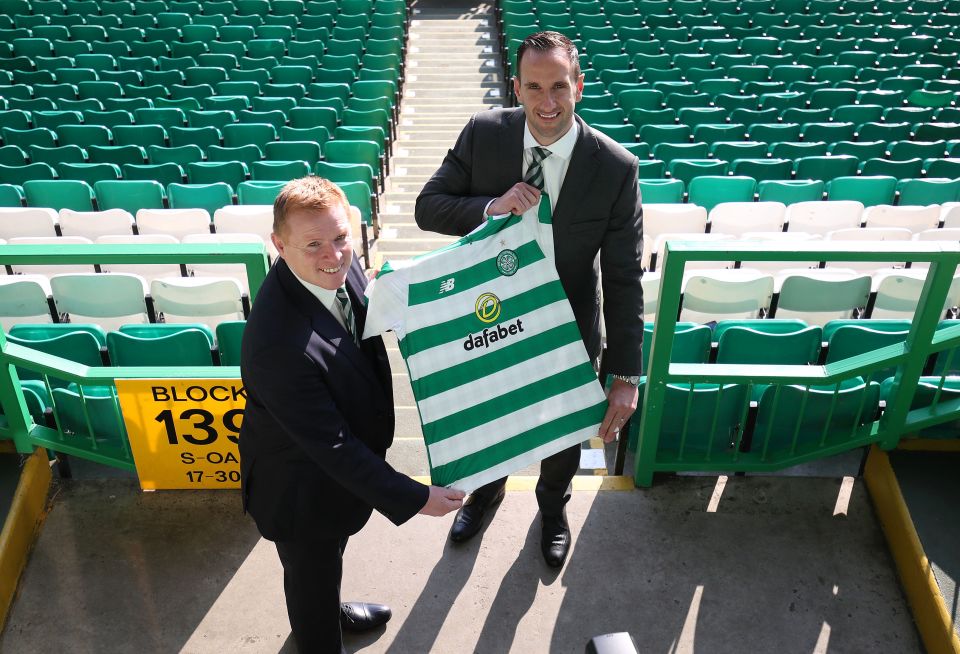 Neil Lennon knows fine well that the events of late February-early March last year left plenty of Celtic Supporters and bloggers arguing against giving him the job. After Brendan Rodgers they argued that he was a down-grade and wanted to attract another huge salary earning manager who presumably would have wanted to spend big money in the transfer market.
But Rodgers had arrived in pretty unusual circumstances and his availability after a bruising, ego bashing exit from Anfield, where he was a Stevie Gerrard slip away from winning the league (ever seen it? No, me neither?) and after the thrill of the seven consecutive trophies it was time to get back to a manager who genuinely had Celtic in his heart and could operate under the conditions we find ourselves in the the Scottish Premiership rather than the mega-bucks Premier League.
The 'down-grade' was therefore a gamble that Peter Lawwell had to take and on that one he was 100% right – despite the noise. The Celtic Star, is should be noted (and we can't claim to be a site that praises the CEO very often) were fully behind Neil Lennon getting the job from the day and hour Rodgers sneaked away.
Lenny though hopes that he's won round the doubters within the support.
"I hope so. You are never going to win everyone over. You just do the job the best you can and as conscientiously as you can," he said, but is long enough in the tooth to realise that everything changes with a defeat when you are the manager of Celtic. To Lenny though it's the same club (unlike across the city) but a different job the second time around.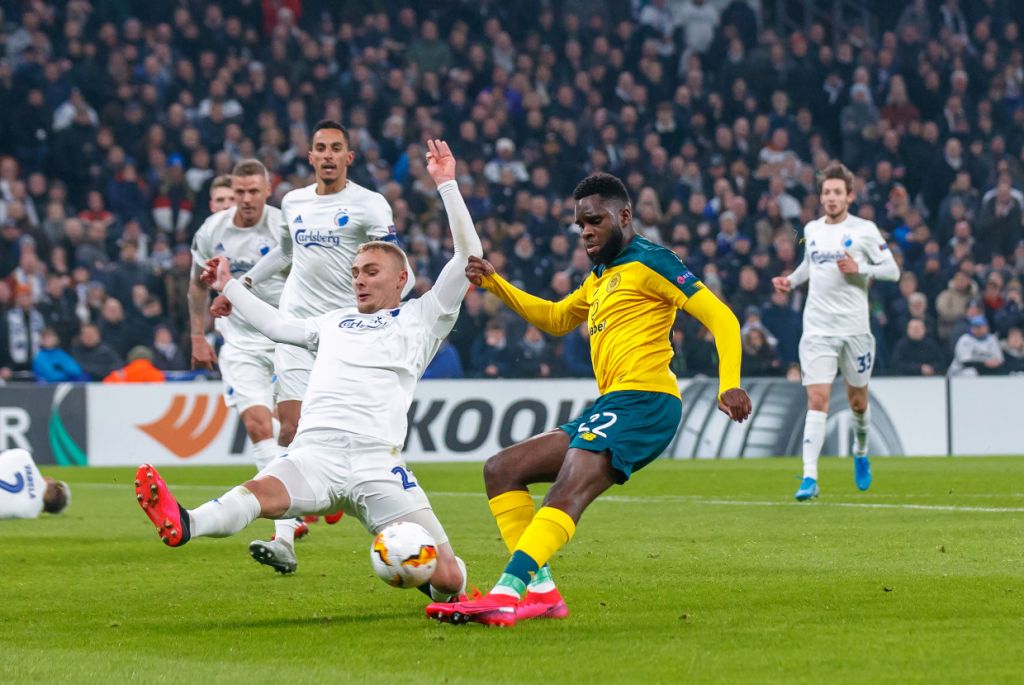 "How's the job changed? I'm working with different players, it's a different time, it's different cultures and how you manage them.
"There are different coaches and different coaching methods as well. I've had to adapt rather than them having to adapt to me. I've not really found it tough. I've got great backroom staff who work ever so hard. They should get as much credit as I do."
And the game continues to change, on Thursday night Lennon got his first competitive experience of VAR (having been shafted by the SFA in the summer after it was used in a pre-season friendly in Switzerland). Lenny though is in favour of its introduction.
"It's for the good of the game and the good of the referee. "I have no complaints. It was unfortunate for us but, if it was for me, I'd have been screaming, 'Penalty'.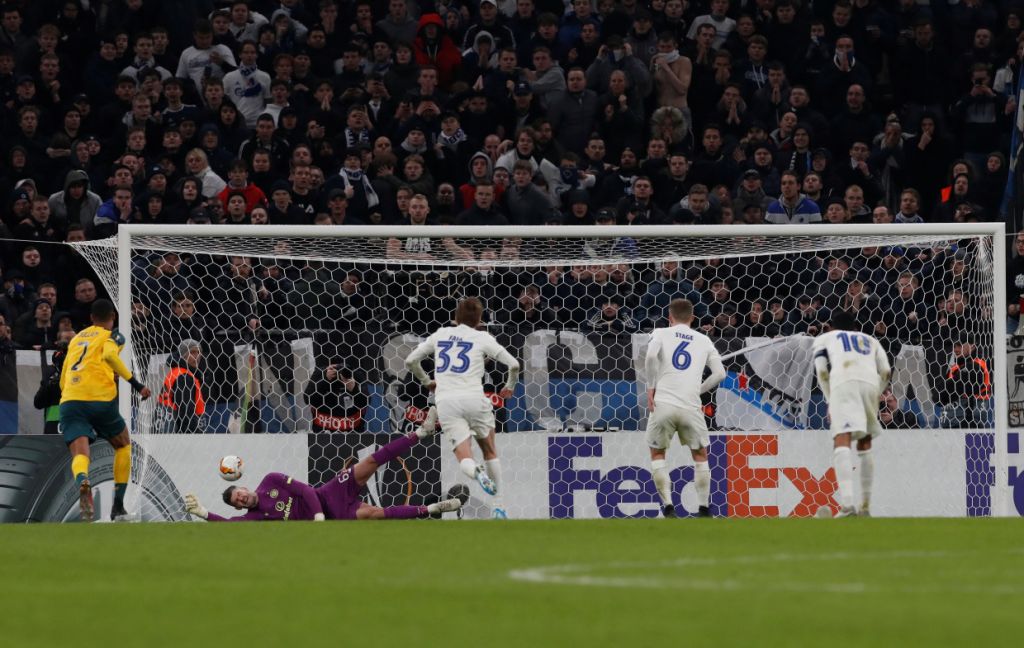 "Their manager was cheerleading the crowd. We were watching it as well and your heart is sinking. But with Fraser Forster in goal you never know what can happen and he's made another brilliant save."
The angle that VAR should to the referee was somewhat misleading in that it looked like the ball headed onto Ryan Christie's arm was goal-ward bound when it clearly wasn't. That could have made the Russian referee's mind up to issue the somewhat jinxed Celtic midfielder with a yellow card that will keep him out of the second leg on Thursday night.
Lennon wanted to talk about the goal Odsonne Edouard scored in Copenhagen. "It was a brilliant move for his goal. Ryan into Cal, pass beautifully weighted and it was a lovely finish. I thought he might have done that with his first chance, too, and dinked it."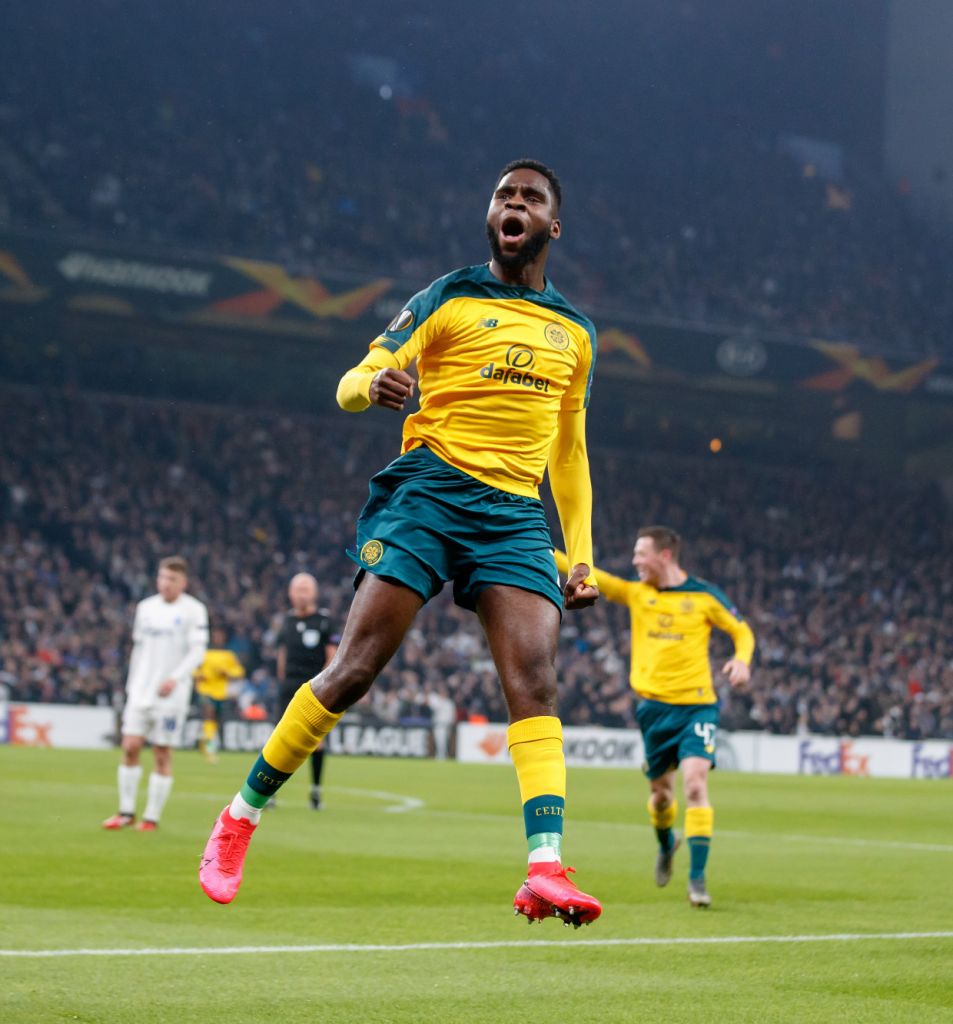 And he was full of praise for another Frenchman – Christopher Jullien – was was a rock at the heart of the Celtic defence. "I thought he was immense in Copenhagen. He had a great game. He headed everything he possibly could. His attitude and will to win was a real show of character away from home.
"I think he's been superb. He's got leadership qualities and has that presence as well."
Attention though immediately turned to the next game and the plans for this were being discussed on the plane home to Glasgow on Thursday night. The manager reckons that the players will be right up for tomorrow's Premiership encounter.
"I think they'll be excited about the Kilmarnock game. That was a tough game in Copenhagen played at a very healthy tempo. I'm delighted we got the away goal and we could and should have scored more.
"It's difficult opponents next, who probably had a bitterly disappointing night in midweek — but Alex (Dyer) has them playing pretty well. They scored goals in midweek and they obviously beat (the) Rangers. They are tough opposition and we will have to be very wary of them.
"We will have to see how the players are and we'll get a good look at them on Saturday."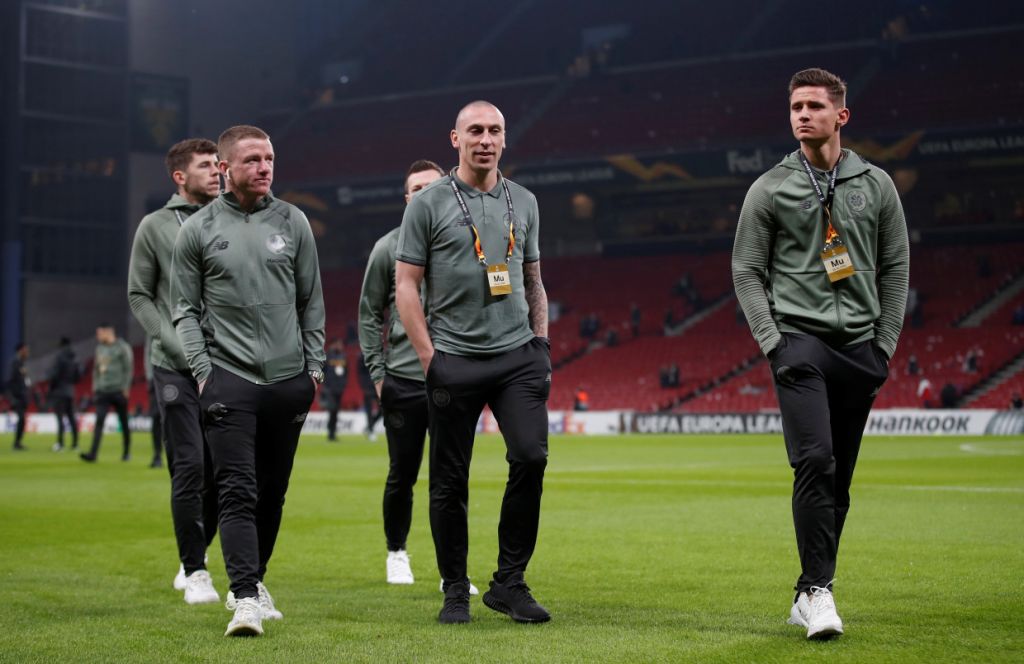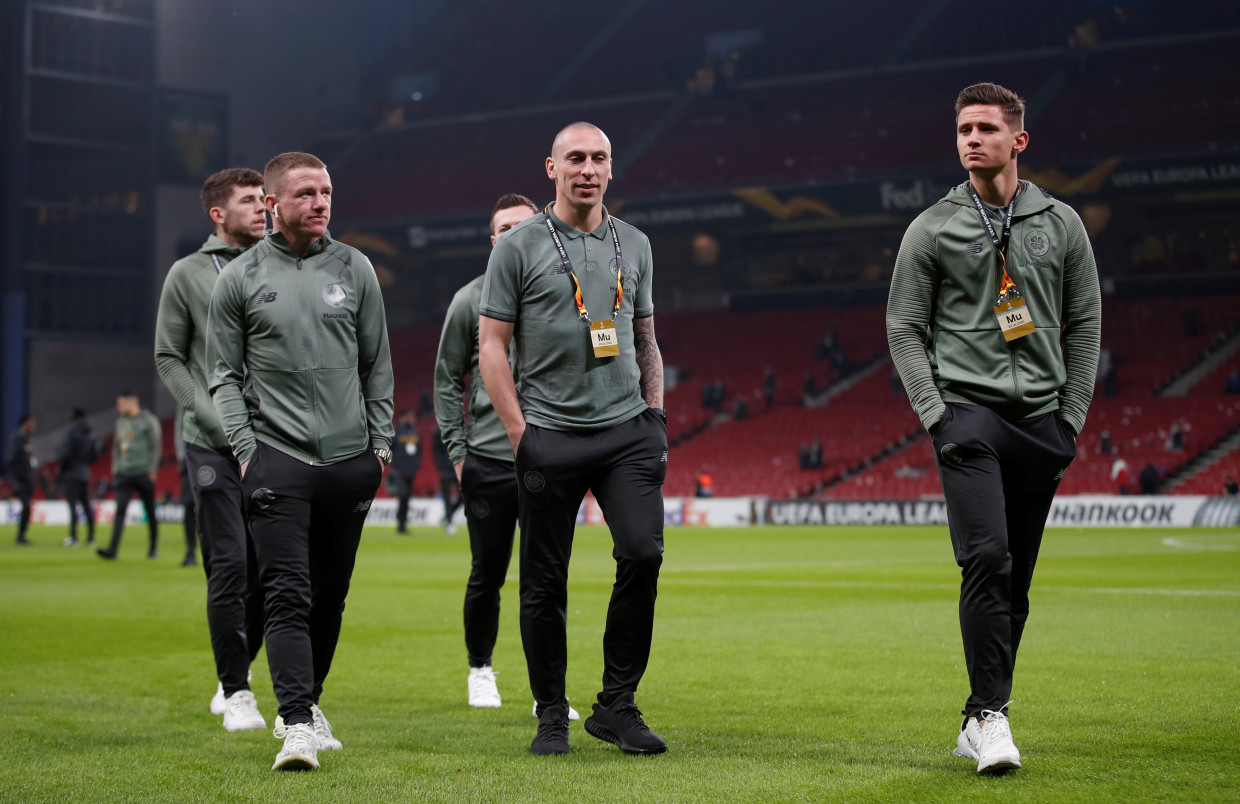 Ryan Christie will undoubtedly start tomorrow as he's got to sit out Thursday night but another player who could yet make it for the second leg is skipper Scott Brown, who is unlikely to play tomorrow. Asked if his skipper was likely to be fit to face Killie, the Celtic manager was unsure.
"We don't want any more injuries to key players. I don't know. I'll have to wait and see. He might struggle. He felt something in his calf when he stretched. It's not like him to come off. He will be assessed and we'll know more."
SUPPORT THE GHIRLS ASWELL AS THE BHOYS… and what a wonderful result they had last night, watch the goals below – spectacular stuff folks!
Outstanding!….https://t.co/TGlkRpECyz

— The Celtic Star Editor (@CelticStarMag) February 22, 2020
Help raise money for Celtic Youth Development by joining the £1 weekly lottery and you could win up to £25,000 – just click on the photograph below to join. Lots of our readers have already done so and they're now doing their bit to help fund Celtic Youth Development that can deliver the stars of tomorrow and beyond. And you might even win a few bob too!