JOHN KENNEDY spoke for Celtic today ahead of Wednesday night trip down the M8 to Paisley but the focus remained on the aftermath to yesterday's Beautiful Sunday win over the Rangers and in particular Scott Brown's supposed involvement in all things evil.
These media guys hunt in packs – safety in numbers and all that – and last night their narrative was clear – Blame Broony.
There was a caller on Clyde's Super Scoreboard this evening who pointed out that since Scott Arfield did the Broony to Broony on 29 December there was zero involvement by the Celtic captain in any football that the Rangers had played since that match ended – until yesterday.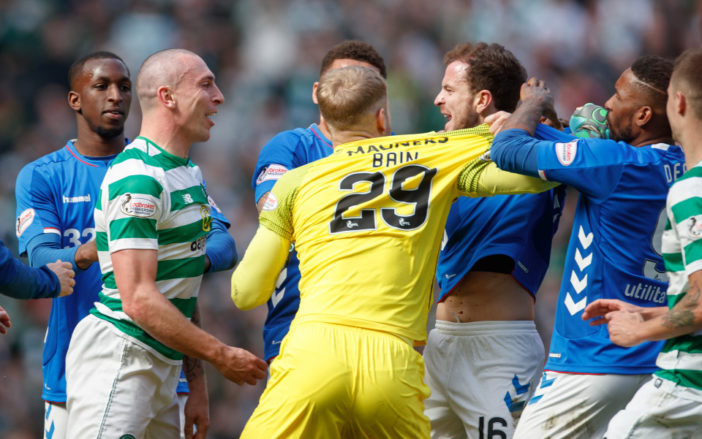 Yet from 29 December to 11.59am yesterday, the Rangers had gone from being level on points to being ten points behind. And because their discipline failed them yet again – as did their defending – that is now 13 points and it's season over.
So don't blame Broony blame your inconsistency losing points to Kilmarnock, St Johnstone, Dundee etc.
Don't blame Broony blame your star striker for seeing red yet again.
Don't blame Broony blame Worrall, Tavernier and Goldson who yet again sold the jerseys defensively.
Don't blame Broony, blame your rookie manager with no wins in five.
The Celtic Assistant Manager pointed out that Broony did nothing wrong at all during the 95 minutes and also noted that the match ended while play was over in the corner were the small away support was housed – so Broony was there or thereabouts.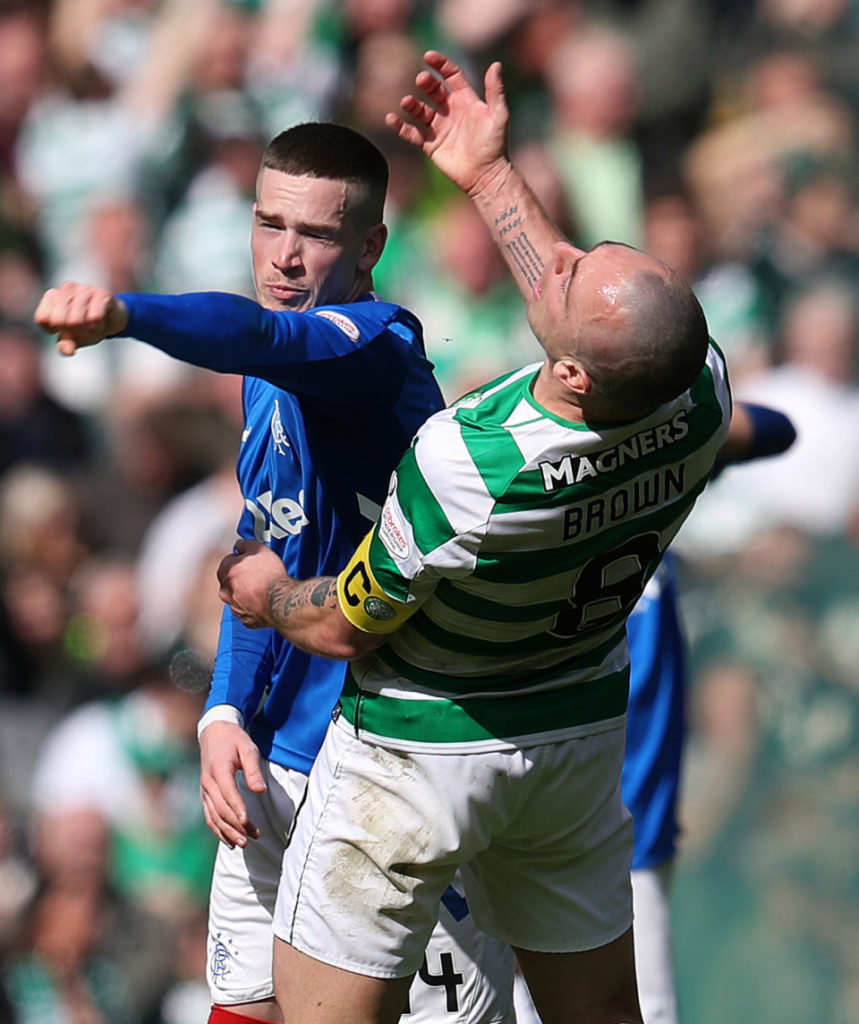 The Rangers indiscipline was apparent, according to Kennedy and the appropriate punishments from the Scottish FA will be something for them to worry about. Celtic, Kennedy states, have no such concerns after their 2-1 win in the Glasgow Derby.
"I think they will obviously have to look at it and they will decide for themselves, but it's hard not to punish that," Kennedy said.
"I think on the pitch as professionals you have got to be responsible for your own actions and in this day and age with the cameras they have, even if the officials miss it, you can't get away with it.
"That's Rangers' problem, not ours. The SFA will deal with that but in terms of the discipline and attitude of our players, it was first class.
"It's a game of a lot of emotion. Throughout it, our players handled it very well. And they have done over a period of time.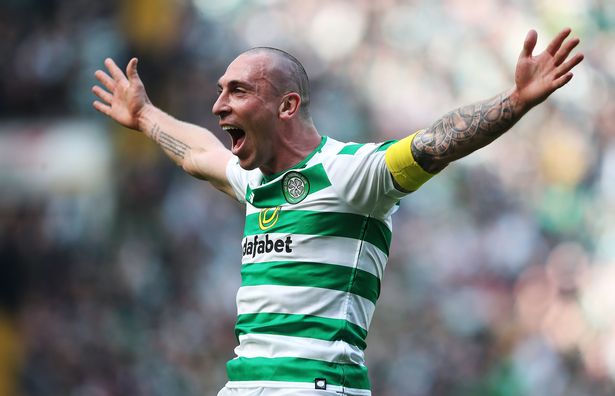 "There's a mentality here where they fight and work and stick up for each other but they know that they don't overstep the mark because ultimately they let their team-mates down."
Kennedy also confirmed that Kieran Tierney is fine and that Dedryck Boyata is waiting on news from a scan on what appears to be a hamstring tear. Filip Benkovic and Ryan Christie are getting closer to returning while Leigh Griffiths – who was at the match yesterday – is working on a fitness programme before he can rejoin the squad for training.
Asked about the possibility of winning the league at Ibrox, John noted that he couldn't care less where we won it.
Here's the full press conference with John Kennedy from earlier today…