Celtic full-back Josip Juranovic looks ahead to tomorrow's game against Hearts in the Scottish Premiership as first the mainstream media asked Celtic's classy Croatian defender their questions with the media conference then concluding with a handful of questions from The Celtic fan media. These appearances from representatives of The Celtic fan media are a regular event and different fan media sites and podcasts will get a chance to put questions to players and indeed the manager Ange Postecoglou at both the pre-match and post-match media conferences,  hopefully asking the kind of questions that the Celtic support would like asked.
Here's how Josip Juranovic got on answering the questions put to him earlier today….
HACK: HOW ARE YOU ENJOYING LIFE AT CELTIC AT THE MOMENT?
Josip Juranovic: Really well, the city is beautiful and the people are great, here in the club, everything is wonderful, really it's the best time in my life.
HACK: THE BEST TIME IN YOUR LIFE? WHY IS THAT?
Josip Juranovic: Because we are playing well, we are here like a family, we support each other and that is it.
HACK: TELL US ABOUT THE ENJOYMENT YOU ARE GETTING FROM THE FOOTBALL THAT YOU ARE PLAYING AT THE MOMENT?
Josip Juranovic: We are improving game by game, day by day on the training session. We want to keep track of what the manager wants from us and you can see also on the pitch that we are giving ourselves 100% and that's most important.
HACK: DID YOU EXPECT CELTIC TO HAVE HAD THIS EFFECT ON YOU?
Josip Juranovic: Yes, because Celtic is a big name in Europe.
HACK: IN TERMS OF YOUR PLAYING STYLE, YOU ARE PROBABLY PLAYING ON THE LEFT HABD SIDE. HOW MUCG ARE YOU ENJOYING THAT, HOW TRICKY IS THAT FOR YOU OR IS THAT SOMETHING YOU RELISH AS WELL?
Josip Juranovic: For now it is going well, we play so many games that now in my head I am a left-back, but just for now and we must continue like that tomorrow, so just get the three points.
HACK: JOSIP, HOW HAVE YOU HAD TO ADPAT YOUR GAME PLAYING AT LEFT-BACK RATHER THAN AT RIGHT-BACK?
Josip Juranovic: It's a little different because now I am looking on my right shoulder and when I play right-back I'm looking on my left shoulder but it's most important that we are playing well. We have good players, really good staff also, if we continue like that we can achieve our goals.
HACK: YOU ARE PLAYING WELL IN THAT POSITION BUT DO YOU SEE YOUR LONG-TERM FUTURE AT CELTIC AS A RIGHT-BACK?
Josip Juranovic: Yeah…
HACK: JOSIP, STICKING WITH THE POSITIONAL TALK, ANGE REALLY LIKES TO HAVE HIS FULL-BACKS ON THE BALL, OFTEN COMING INSIDE. DO YOU FEEL THAT BENEFITS YOUR GAMES, ALLOWS YOU TO GET FORWARD AS WELL?
Josip Juranovic: Yes, because the ball is always between your legs, in the first game against (the)Rangers I was having 120 touches I think, this is unbelievable for full-backs but I am enjoying it. It's brilliant.
HACK: I KNOW THAT YOU SCORED A PENALTY THE OTHER NIGHT OFF THE UNDERSIDE OF THE CROSSBAR. IS THAT PANENKA STYLE SOMETHING YOU'D DO AGAIN OR ARE YOU GOING TO HAVE TH CHANGE IT UP NEXT TIME YOU'VE GOT A SPOT-KICK?
Josip Juranovic: We will see when we get our next penalty but like I was saying before, I was talking with Joe Hart and said that for my next penalty I will take panenka and I kept my word.
HACK: MOVING ON TO TOMORROW NIGHT, WHAT ARE YOU EXPECTING FROM HEARTS? THERE'S A LOT AT STAKE PARTICULARLY IF THEY CAN GET A RESULT TOMORROW EVENING?
Josip Juranovic: We are looking at some videos from Hearts, they play well, 3-4-3 and we want to play even better than last game, we want to improve, we want to grow as a team. If we want to achieve our goals we must play attacking football scoring goals and defending well.
HACK: THERE SEEMS TO BE PLENTY OF CONFIDENCE IN THE SIDE, PARTICULARLY IN THE LEAGUE THAT YOU GUYS CAN GO AHEAD AND IMPOSE THAT STYLE ON ANY TEAM?
Josip Juranovic: Yeah, but you know every building has little steps and if you want to go to the top you much reach every step and because of that we support each other as I've said before.
CELTIC FAN MEDIA: HI HOW ARE YOU DOING JOSIP? OBVIOUSLY THERE'S A LOT OF FOOTBALL TO BE PLAYED, IT'S A REALLY PACKED FIXTURE CALENDAR BETWEEN NOW AND THE RANGERS (ON 2ND) JANUARY? HOW DIFFICULT OR HOW EASY IS IT TO MAINTAIN FOCUS BECAUSE WE'RE IN A REALLY DIFFICULT TITLE RACE AT THE MOMENT AND WE REALLY CAN'T AFFORD TO DROP ANY MORE POINTS?
Josip Juranovic: Yes we have ten more games until (the winter break). It's tough games but also like a player I want to take a trophy and every game is like the last important game. If you want to be Champions you must beat everything, everybody and because of that everybody is here.
CELTIC FAN MEDIA: JUST FROM YOUR OWN POINT OF VIEW HOW DIFFICULT IS IT TO MAINTAIN FITNESS AND AVOID INJURIES AND IS THERE ANYTHING DIFFERENT THAT HAPPENS IN TRAINING WHEN YOU HAVE GOT LL THESE GAMES PACKED TOGETHER?
Josip Juranovic: But you know it's like, we have three games in seven days, maybe one day we all all together, like a full squad, because after the game we have one day regeneration, then another day we have a full squad on the training ground. I don't know but for me if you play like four games in five days, it's good because I love it and I like to play football.
CELTIC FAN MEDIA: HI JOSIP, AS MENTIONED THERE, TEN GAMES IN THE NEXT FIVE WEEKS IS A REALLY PACKED SCHEDULE BUT WHAT IS THE MOOD LIKE IN THE CAMP CONSIDERING THERE IS A CUP FINAL, THERE'S A DERBY COME THE END OF IT AND IS IT FLOWING WITH CONFIDENCE AT THE MINUTE?
Josip Juranovic: Yeah we are full of confidence but we are going day by day, game by game and that's the way to improve ourselves, now it's Hearts and then it's Dundee United and we are going day by day and we will be there.
We are looking for a wee favour from our fabulous readers. Can you SUBSCRIBE to The Celtic Star's YOU Tube Channel HERE? It will be much appreciated and will allow us to develop our video content for you in the New Year. takes two seconds…just CLICK HERE.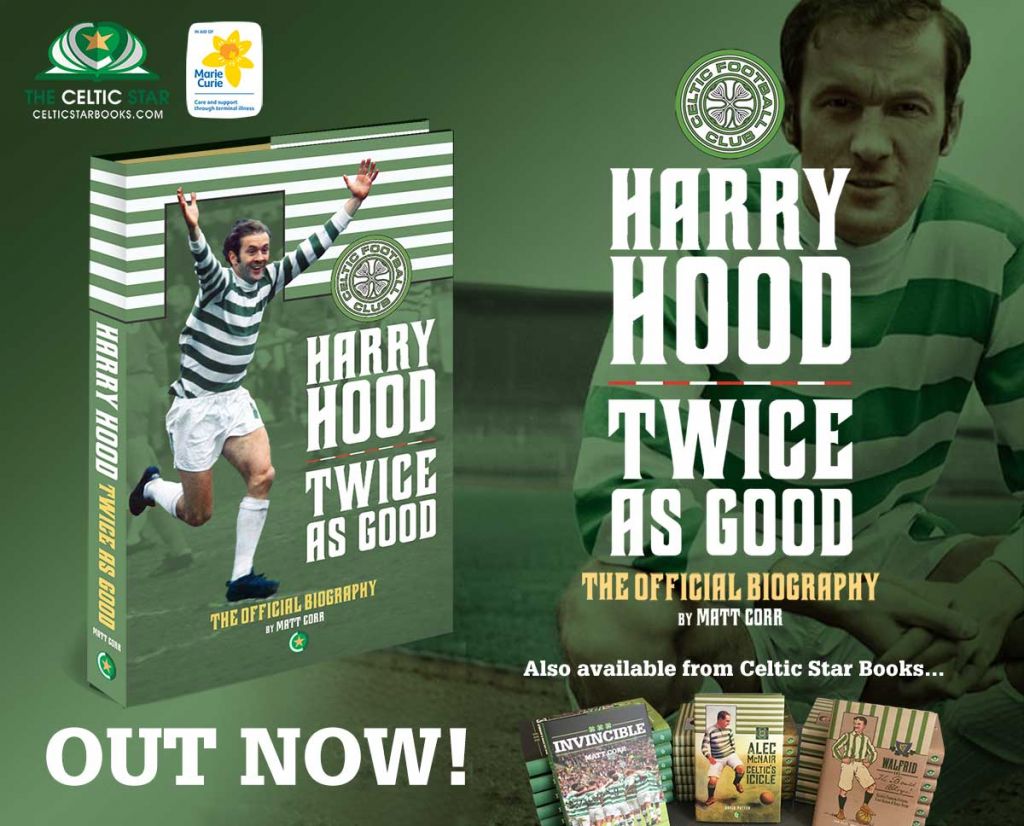 🎙️ "Here at the club, everything is wonderful, and it's the best time in my life – because we're playing well, we're here like a family, we support each other and that's it." 💚

𝐉𝐉 8⃣8⃣#CELHEA | #cinchPrem | #COYBIG 🍀

— Celtic Football Club (@CelticFC) December 1, 2021