CELTIC have been dealt an injury blow as Neil Lennon confirmed that James Forrest would be forced to have a scan after coming off injured in the first half versus Riga. The right winger was replaced by Jeremie Frimpong after medical advice from the club doctor. The manager confirmed following the game that he was worried about Forrest's fitness.
As reported by the Daily Record, Lennon revealed that this is something that Forrest has been dealing with this injury for a few weeks and that he was struggling with bruising on the ankle.
"James is struggling a bit. He's got bruising on the ankle and he'll need a scan either Friday or Saturday.
"I don't know how long he could be out for. He's really sore and tender. It's a big worry for us.
"He's had it for a couple of weeks, but he's been able to handle it okay. But it was just too much for him and we had to make the substitution."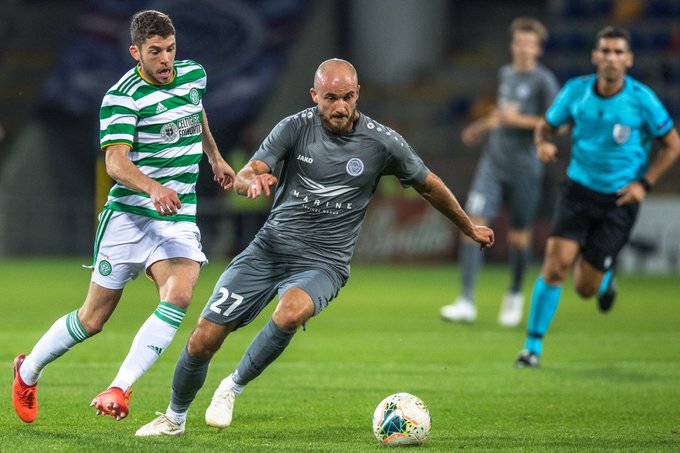 Hopefully Forrest is back as soon as possible, the midfielder gets a lot of stick at times but he is a constant and no one can argue with his stats.
This is worrying news as Forrest is the only option on the right hand side – meaning should Celtic like to deploy Frimpong on the right in an advanced role, or bring Christie across, Neil Lennon will be forced into the transfer market for a second player (along with the needed left back).
Paddy Roberts has been widely touted as the Manchester City winger has no future with Pep Guardiola's side meaning Celtic could sign him for a snip of the price.