INTRODUCING the new, upgraded, user-friendly celticstarbooks.com
We have upgraded our bookstore and it's now available to view at CelticStarBooks.com – please have a look.

We only have the two books published by The Celtic Star on sale on this new site – Matt Corr's outstanding INVINCIBLE and our new book WALFRID & THE BOULD BHOYS which is officially published on 11 September but will be shipped from Tuesday 2 September, so all those who have already pre-ordered will be getting the book a week earlier than expected!
The old site – thecelticstarbookstore.co.uk – was having problems with Paypal in that especially on mobile customers weren't always getting offered the pay by debit/credit card option and this seemed to be an increasing occurrence. Having drawn a blank in trying to resolve the issue we thought we'd start again and build an alternative site that has multi-payment options that have all been tested and work fine.
Our old site is still there too for now the older books but will be removed over the next few months. The new site – celticstarbooks.com – is designed for a quick and easy customer experience and the frustrations around payment options are gone!
Please have a look at celticstarbooks.com and why not treat yourself to one or both of these great Celtic books – when you order both you only get charged postage on one, another new feature. Here's some details on our new book…
WALFRID & THE BOULD BHOYS…out 2 September 2020
There can surely be no other football club in the world whose history is devoured, cherished then handed down through family, enabling our children and grandchildren to recite the great names and events of the past with the same feeling and passion as for those they witnessed first-hand. It is a rite of passage. A gift which is uniquely Celtic…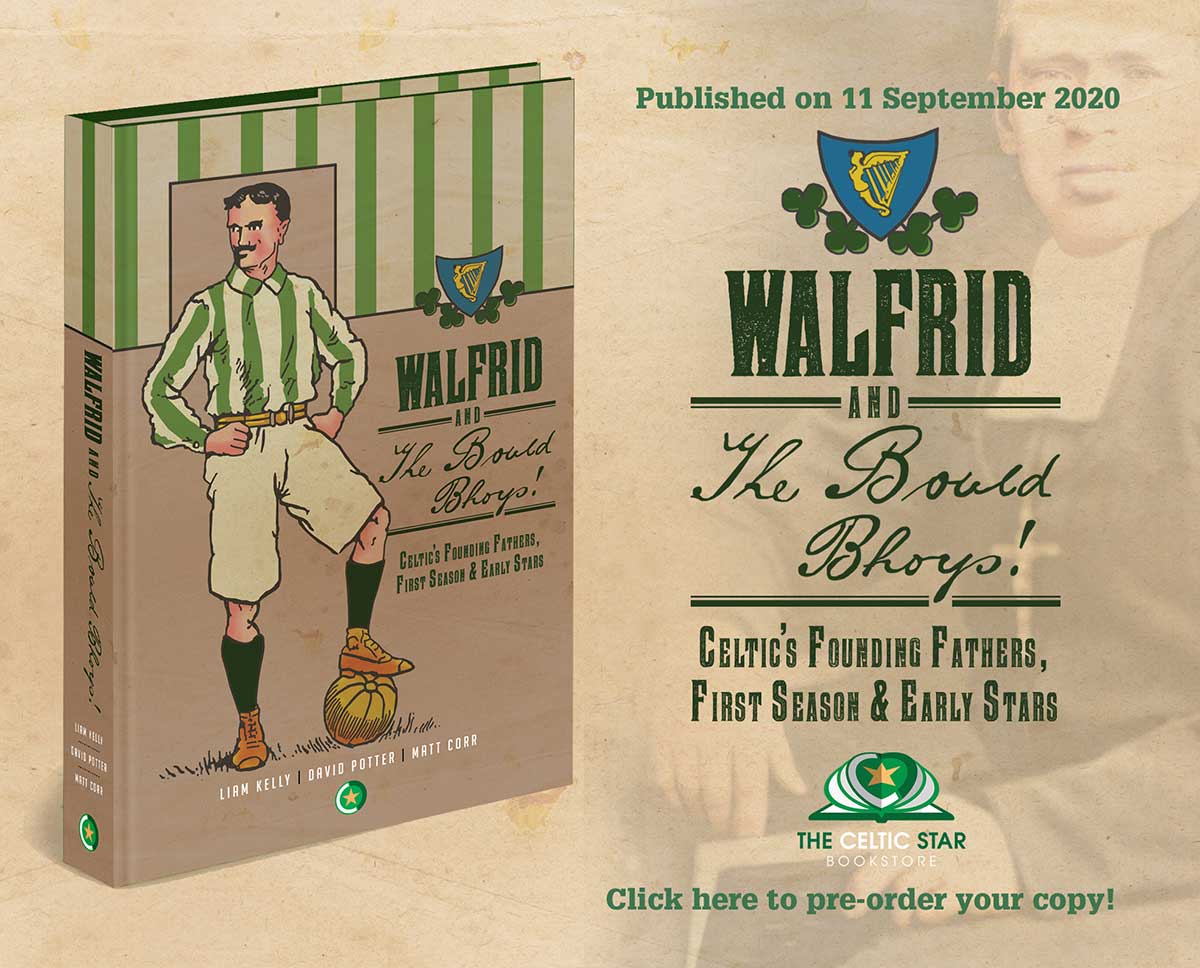 In Walfrid & The Bould Bhoys, the second book published by The Celtic Star in 2020, authors from three generations of that Celtic family take you on a magical journey through the early days of the new football club which was springing to life in Glasgow's impoverished east end.
Through Liam Kelly, we meet the founding fathers. Those men whose compassion, vision and energy created Celtic Football Club for the most wonderful of reasons, to help those struggling to survive. Those of our forefathers and mothers who had nothing. Origins and principles which set us apart as more than a football club, even to this day.
We walk game-by-game through an incredible debut season with Matt Corr, as players are recruited to form a team which will become a cause, a reason for living the other six days in the week. Challenging the established order and creating joy in the communities of the east end by reaching the prestigious Scottish Cup Final from a standing start, then delivering silverware, all within that thrilling first year of existence.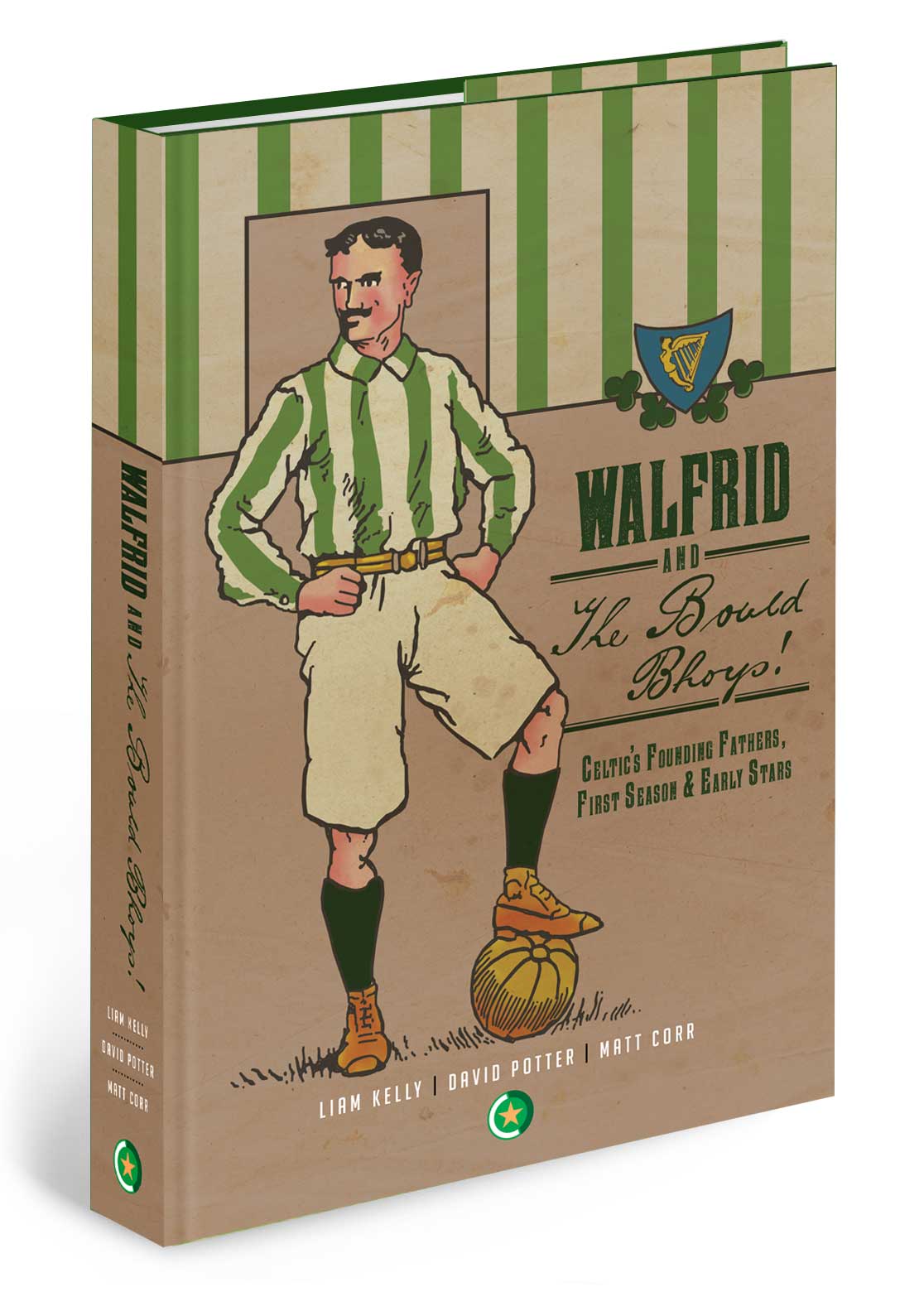 We hear the thoughts of a Celtic supporter, Dan Drake, who lived through that first season and who attended the original Celtic Park with his own father on the day it all began, with a 5-2 victory over Rangers back in May 1888.
Then David Potter shares his thoughts on the inaugural heroes in white and green who would thrill Dan and the other Celtic fans of the early years, playing their way into our hearts and the opening chapters of The Celtic Story. Men like Kelly, McMenemy and Quinn, whose names still roll off the tongue more than a century later, idolised to this day by the descendants of the men and women who watched them create history.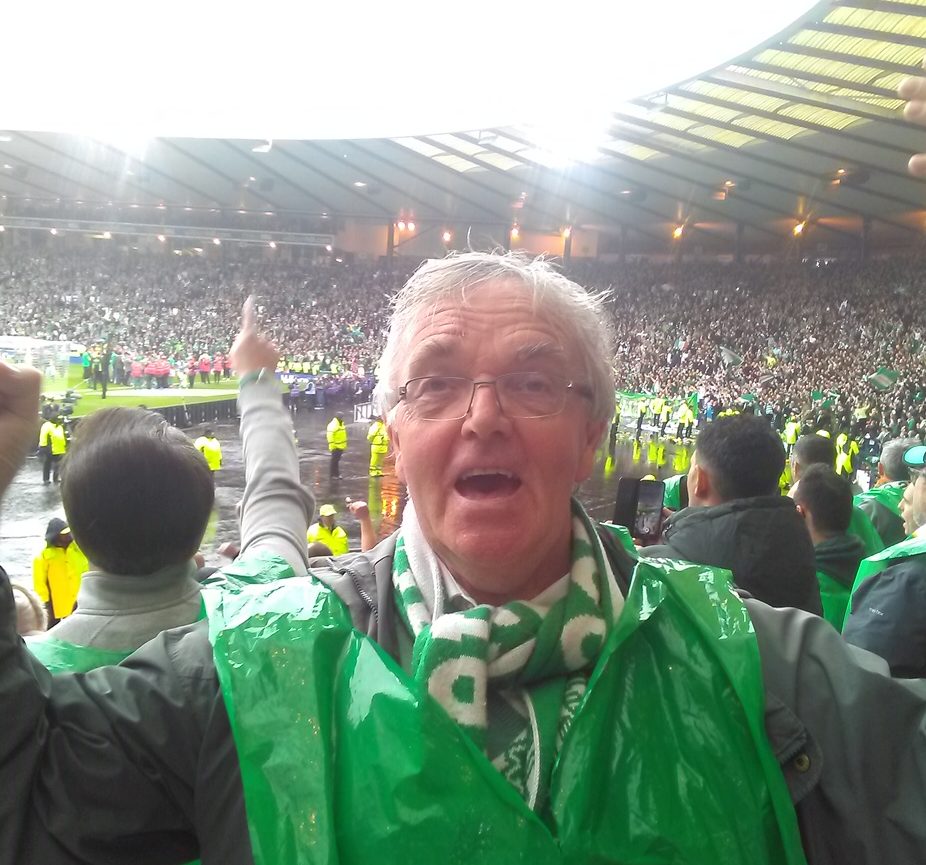 This unique collaboration between these three Celtic writers, all published authors in their own right, has it all.
Meet the Authors…In assembling Walfrid & The Bould Bhoys, The Celtic Star's own formidable team sheet was brought into action, spanning three separate generations of Celtic supporters.
Liam Kelly published 'Our Stories & Our Songs' in 2015 and followed that up last year with 'Take Me to Your Paradise.'
David Potter has drawn from a lifetime of following the club to write scores of wonderfully informative Celtic books, which will be valued for generations of Hoops supporters to come.
Matt Corr is the author of The Celtic Star's first publication of 2020, 'INVINCIBLE', and is a popular member of the Stadium Tours team at Celtic Park.
WALFRID & THE BOULD BHOYS is beautifully designed and produced, is priced at £19.99 and is published on hard-back by The Celtic Star early September 2020. This new Celtic book is now available to pre-order via Celticstarbooks.com