IT'S very likely that we've seen the last of Craig Gordon playing for Celtic. With his contract due to end at the end of this season – he could have to hang on a little bit longer as we all await a decision on whether the league is finished for this season as seems more than likely or will be played to a finish later in the summer, as Celtic prefer. However that would also mean loan players all staying where they are too and Fraser Forster, the man whose own departure for Southampton opened the door at Parkhead for Gordon to forge a fine Celtic career, will remain in goals.
Craig Gordon never let Celtic down and will be remembered fondly as a top quality goalkeeper. My own favourite moment – the one we'll all remember – was his reaction to Tom Rogic's winning goal in the Invincible season Scottish Cup Final in May 2017. The video of that is just brilliant to watch, see below…
Matt Corr's outstanding book 'Invincible' is due to be published shortly and we asked him for a few words from the book on the closing moments of that very special Scottish Cup Final. (Incidentally the Celtic v Aberdeen Scottish Cup semi-final which was due to be played this month will still take place later in the summer, that won't be cancelled as is likely to happen with the remaining Premiership matches).
He's what Matt sent over…
"The 49,000 drenched supporters and 22 players are resigned to extra-time in this season of seasons, as the clock moves past the 90-minute mark. And then it happens.
"Just like the movies. Rogic picks up a pass from Armstrong in right midfield and starts to glide. As he does. Dons substitute Anthony O'Connor tries to stay with him but the Wizard has cast his spell, the ball remaining glued to his feet as he bears in on goal.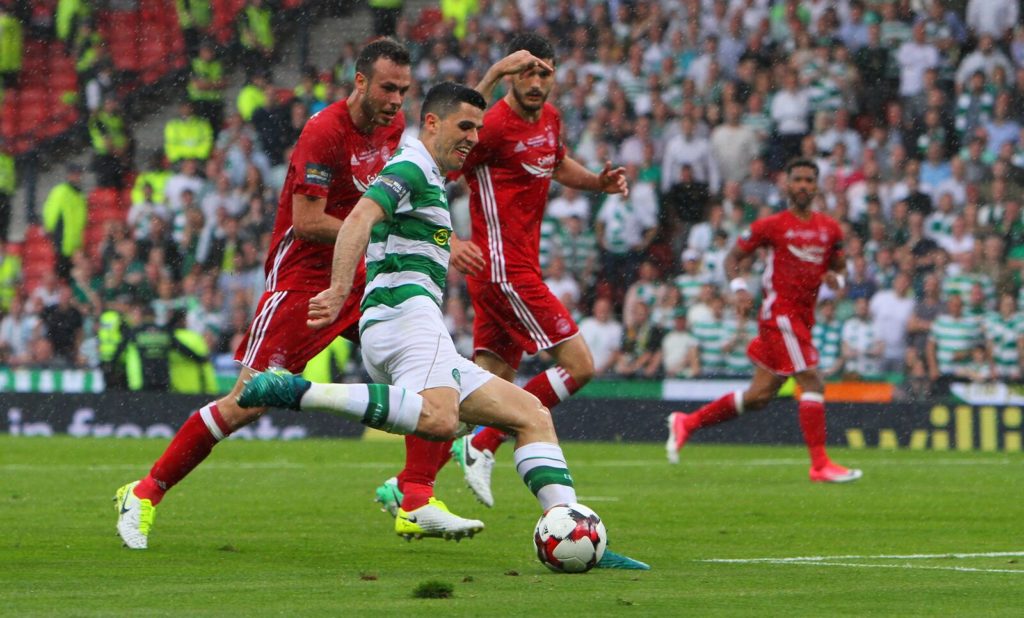 "All those years of Futsal give him a degree of control and touch which few can match. He is past O'Connor and now Andrew Considine, as Lewis comes out to meet him.
"The angle is tight. Ridiculously so. But we can only watch in awe as the tall Aussie effortlessly clips it past the keeper and inside the near post as the net bulges.
"There is a second of silence and then absolute mayhem. That moment when you realise that this might indeed be the day when your team, our team, will make football history. And you will be there. Your kids by your side. Your dad in your heart. We are all here.
Erik Sviatchenko has replaced Roberts, using up a few more precious seconds and disrupting whatever flow remains in the game. But there is still some time to endure before we can really celebrate.
"And this is Celtic, so we just know there will be more drama. And there it is. With Madden checking his watch, the ball is launched into our penalty area. Dons defender, Ash Taylor, has risen highest to knock it down, as Adam Rooney slides in to convert.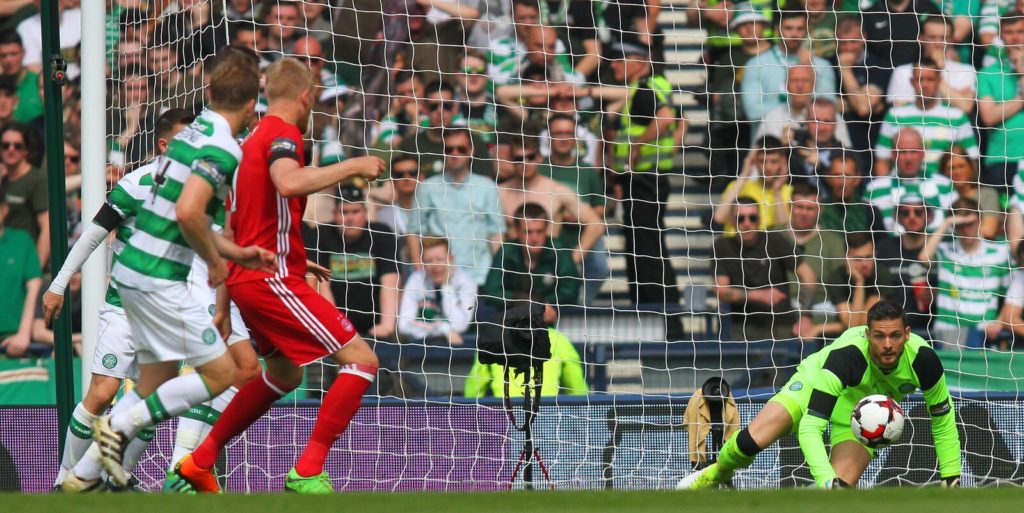 "There is a moment of blind panic, before the roar around me confirms that the danger has been averted. Gordon has flopped onto the ball. "Stay down, Craig." He does and I know that's it. The whistle blows. Relief and release. Strangers are hugging you.
"It is a Celtic experience that cannot properly be described. Only felt. An Invincible Treble. The first. The only," Matt wrote.
You will be able to pre-order a copy of Invincible shortly on The Celtic Star and by doing so will qualify for a special additional bonus item with your signed copy of this hardback book.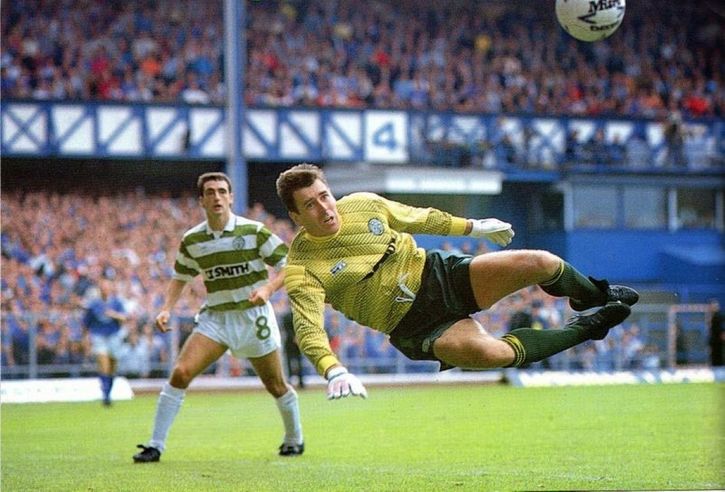 Anyway former Celtic goalkeeper Pat Bonner has this week been speaking about Craig Gordon and reckons that when the times comes for him to hang up his gloves he'll make an ideal coach.
"I would be amazed if he didn't go into coaching because I think he has a natural aptitude for it and he also has so much to offer," Bonner told Glasgow Times. "I would certainly think that he will definitely be thinking about what his next step is. You do have a point where you think to yourself, 'Right, what comes next?'
"I met Craig before he had gone to Celtic at a coaching event when he was coming back from injury and had been out of the game. I was really impressed with him; his manners, his knowledge, the way he conducted himself generally. I was shocked myself that he got himself back to the level he did with Celtic.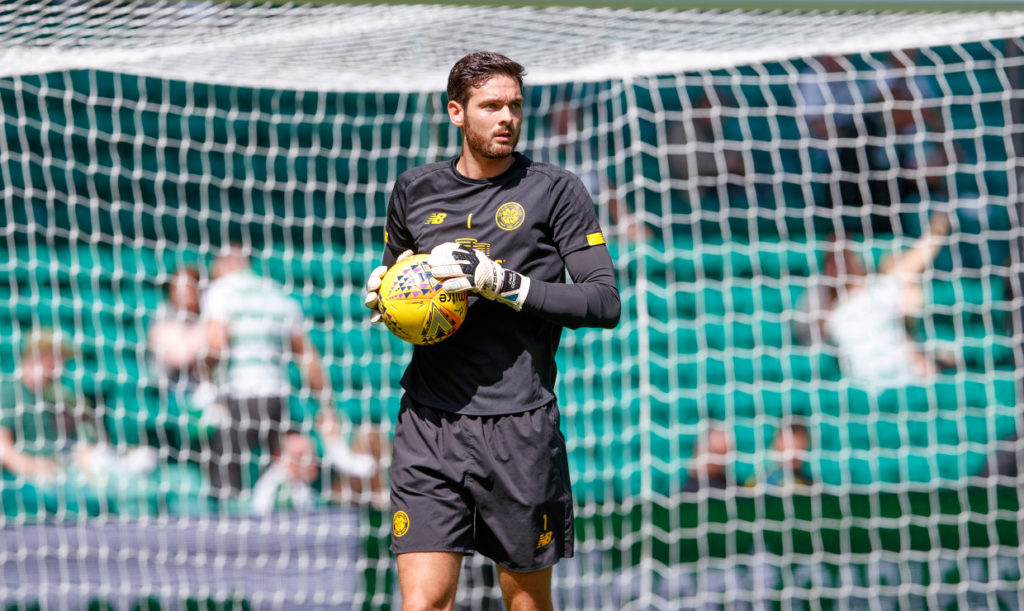 "He was out for such a long time. It is not that you would ever doubt his credentials but when you have been out for such a long time it is exceptionally difficult to get back to playing at the highest level.
"I know myself because I was out for three months at one stage with a disc problem in my back and you do doubt yourself. The longer it goes on, you do wonder about whether you will get over it. He must have had those concerns numerous times so he is clearly a resilient character."
Like many Celtic folk, Bonner is mindful of the changes in the financial climate that will be the reality as all clubs in all countries have to adjust to the new reality of the cash strapped game, post coronavirus shutdown. Cloths will be cut to fit the new reality and big wage deals will be a thing of the past for the foreseeable. That could create a problem for Celtic and Fraser Forster unless there is a bigger willingness to compromise than previously expected.
"Fraser is only one of at least three goalkeepers at the club who will all be earning similar amount. There is no way that can be sustainable," Bonner said.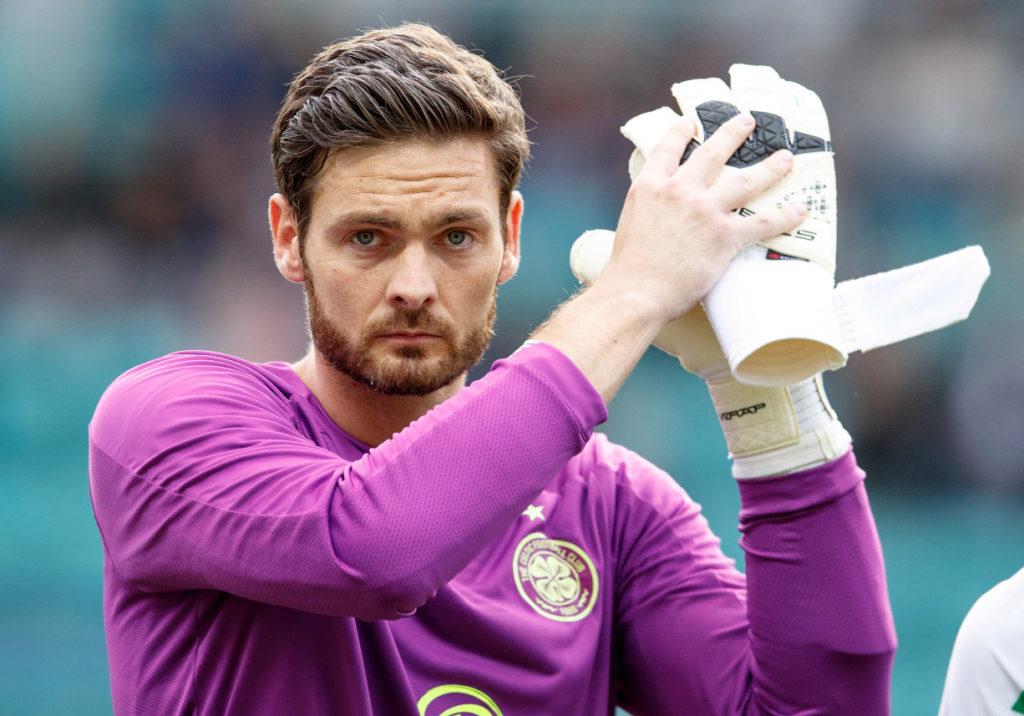 "I don't know what will happen with that in the aftermath of this crisis but you do wonder if there will be a re-evaluation of things and you'd definitely expect clubs to start factoring in some kind of risk management strategy.
"I am not sure that there will ever be a wage cap in football. I don't know how that would work. But I am sure that a number of clubs will look at things differently on the back of what we have seen this month."
If there is no agreement possible to keep Fraser Forster at Celtic then the club might have to have a change of heart and offer Craig Gordon an extension. Otherwise he'll leave Celtic when this current contract ends sometime this summer and will do so as a fine Celtic servant and our Treble winning Invincible goalkeeper.  A Celtic Star.
WOULD YOU LIKE TO WRITE FOR THE CELTIC STAR? 
If you would like to write for The Celtic Star, on any Celtic related subject of your choosing, then please send your contribution to editor@thecelticstar.co.uk and we'll do the rest…
Support Celtic Youth Development
Help raise money for Celtic Youth Development by joining the £1 weekly lottery and you could win up to £25,000 – just click on any one of the photographs below to join. Lots of our readers have already done so and they're now doing their bit to help fund Celtic Youth Development that can deliver the stars of tomorrow and beyond. And you might even win a few bob too! And a special thank you to all The Celtic Star readers who have already signed up and are now supporting youth development to give us the Celtic Stars of the future…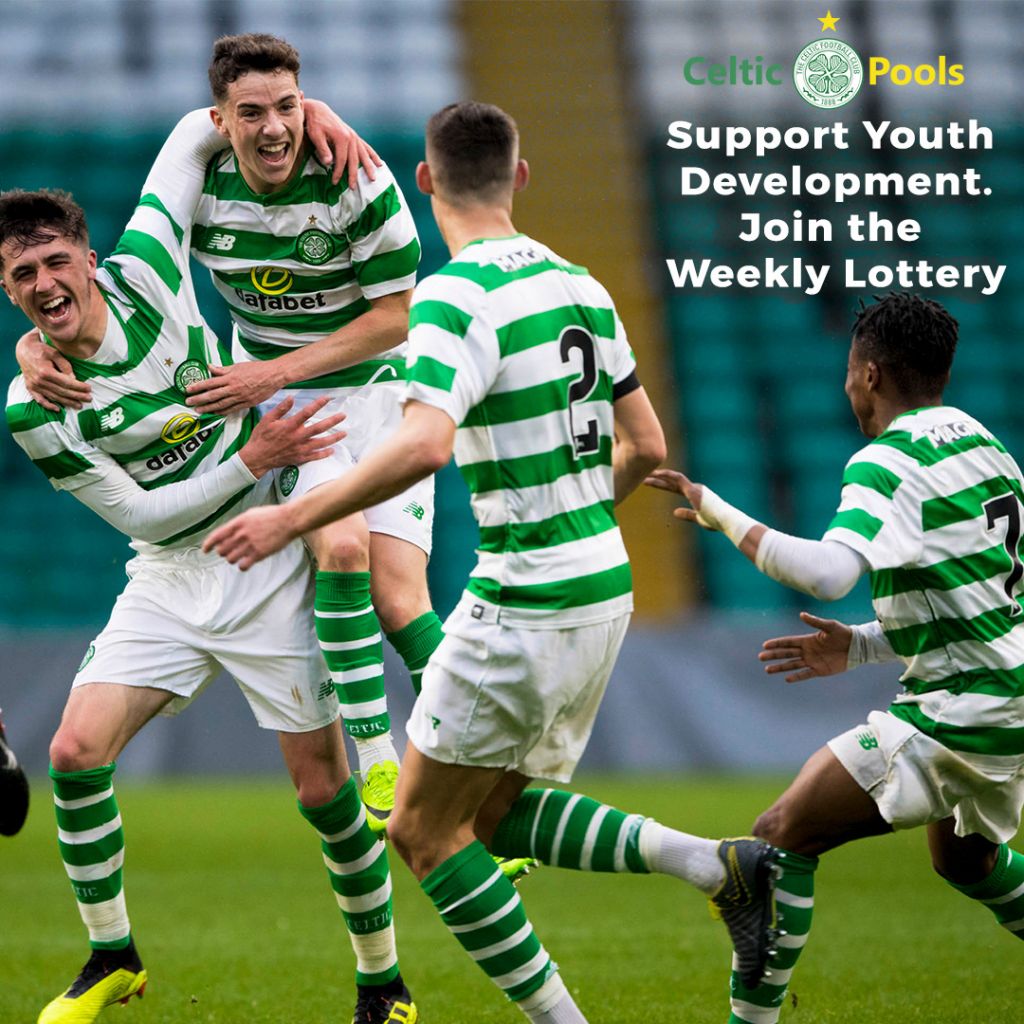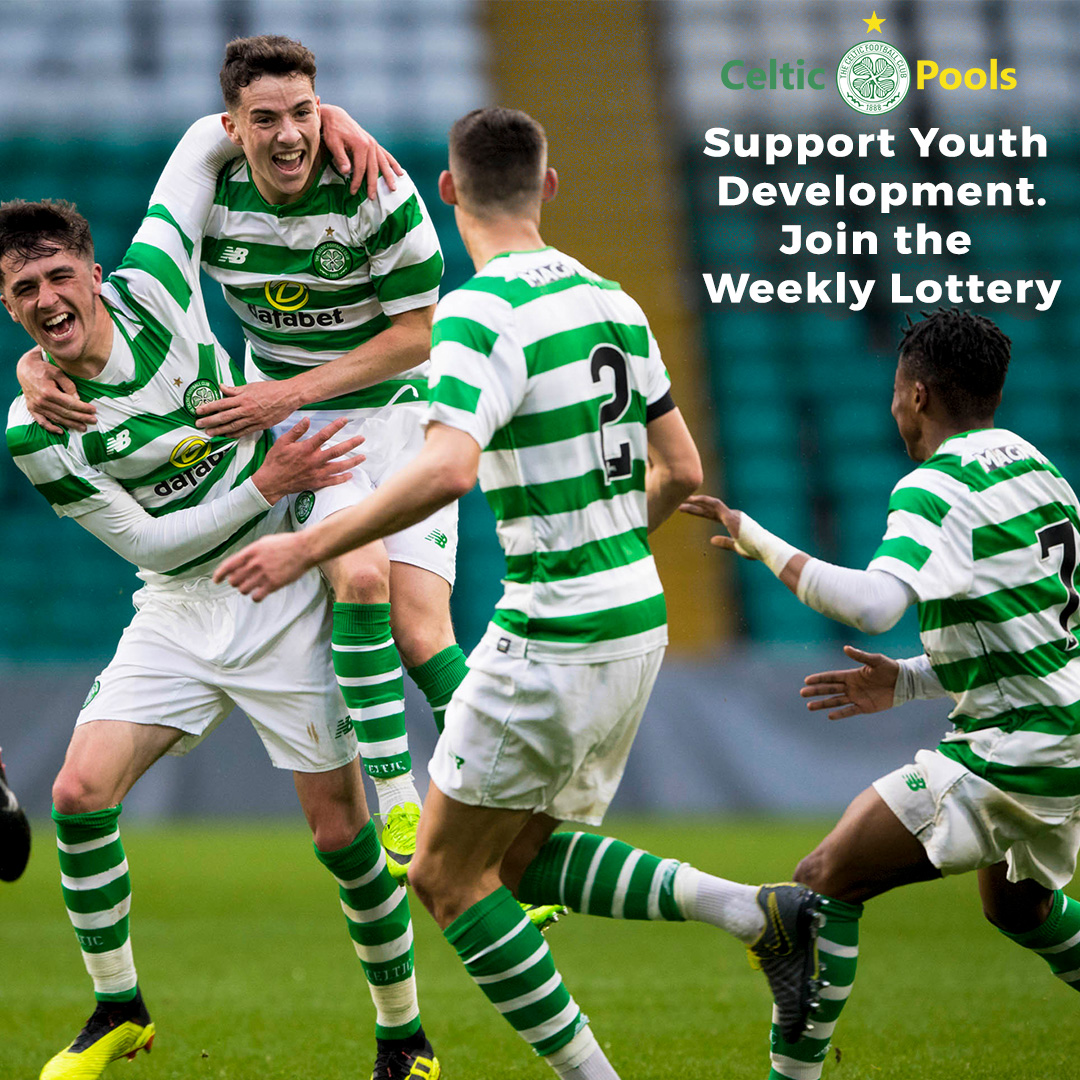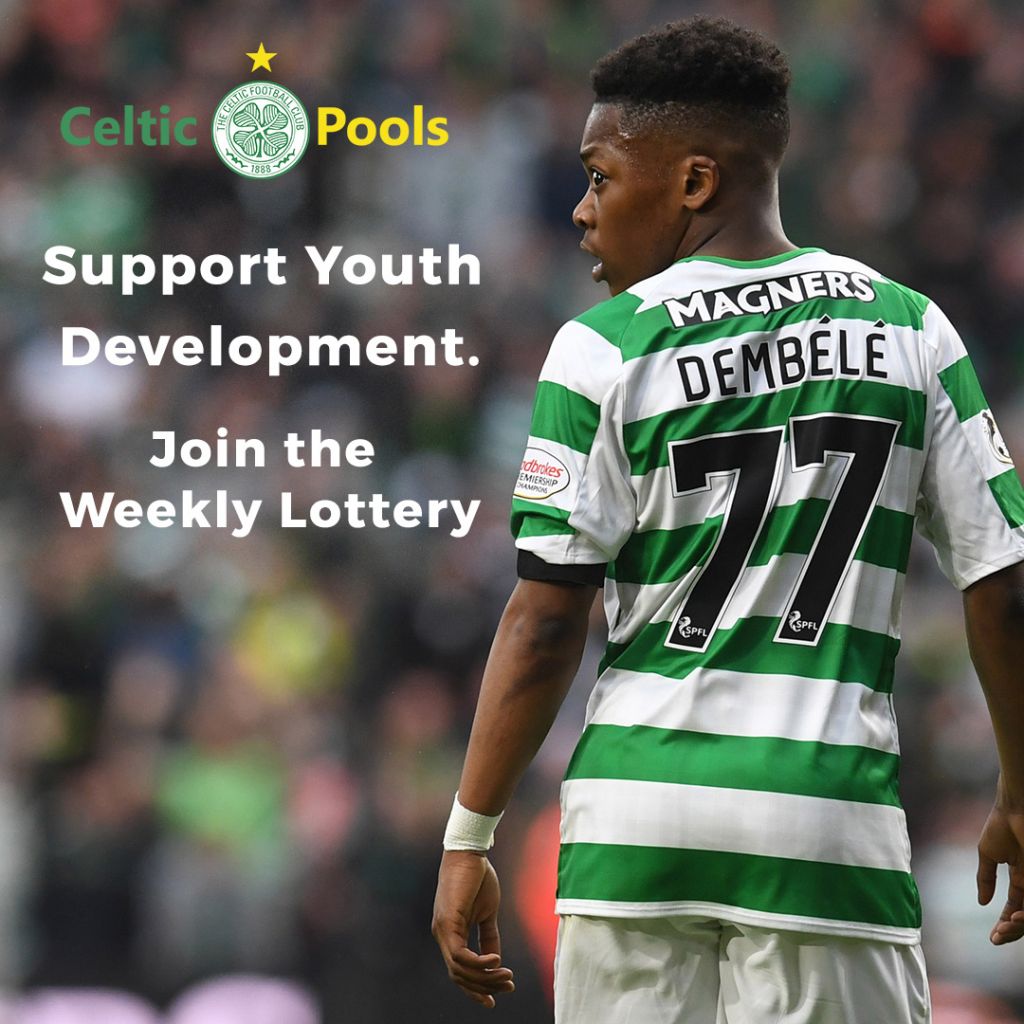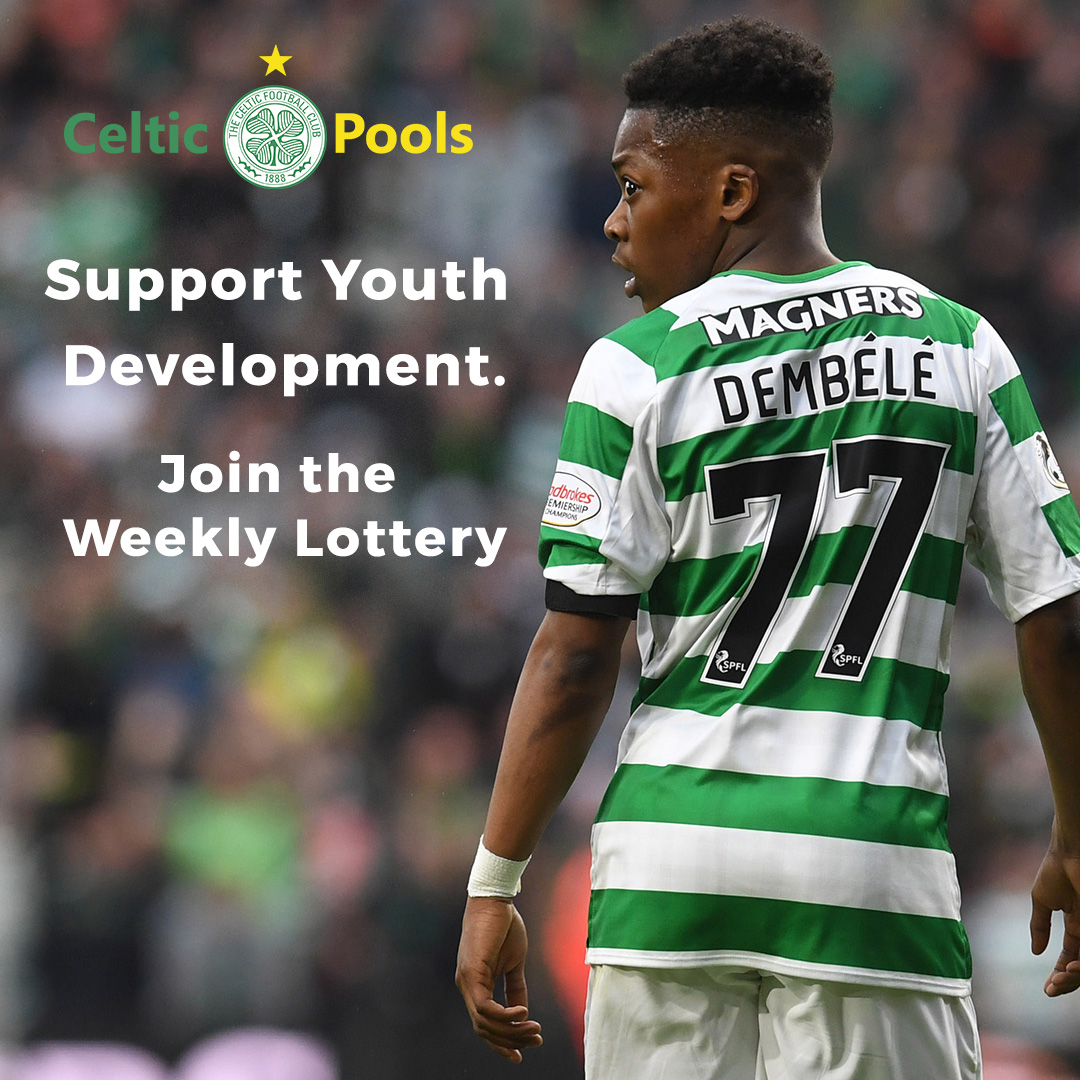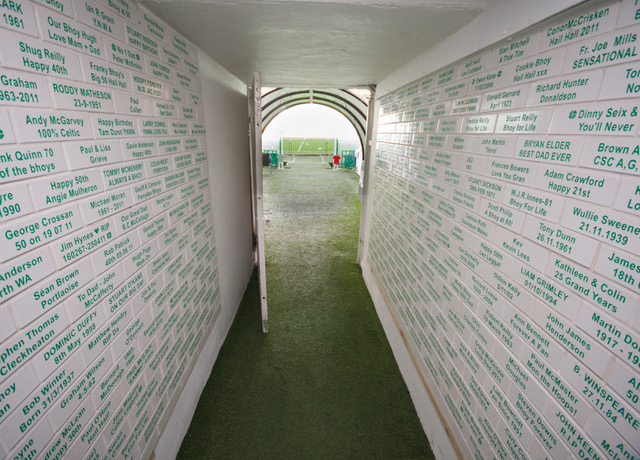 Take The Celtic Star's Photo Tour of Celtic Park and enjoy our stunning photos from inside Paradise RIGHT HERE, RIGHT NOW.