YESTERDAY'S article by my sister on The Celtic Star, 'My new Irish Passport, 'I first became aware of Europe as a concept in May 1967' – Did you have an Irish Grandparent? has been widely read and I've had great feedback from readers.
Thought that there are two responses worth sharing, one from a Rangers supporter from Belfast now living in Australia and another from a Celtic supporter who has just gone through the process and has some additional information that is a valuable addition to the advice that was given to you yesterday.
Let's start with a message from Michael Williams who now lives in Brisbane, Australia…
I grew up in Belfast (as a 'Rangers supporter' as you delicately put it) before moving to Australia.
Everything associated with the sectarian nonsense quickly disappeared (not the case with a lot of others, I have to say).
I was appalled by brexit and applying for an Irish passport this year. My eldest daughter (whose mother made her a 'Celtic supporter') will get one too, which will make travel in Europe and spending time living in Ireland incredibly easy.
It feels wonderful that the ingorance in and around the brexit debacle will have no effect on my or my children's freedom.
My Dad still recommended not flashing the passport to my relatives when visiting Belfast next week.
Thanks for the article.
Michael Williams
Brisbane, Australia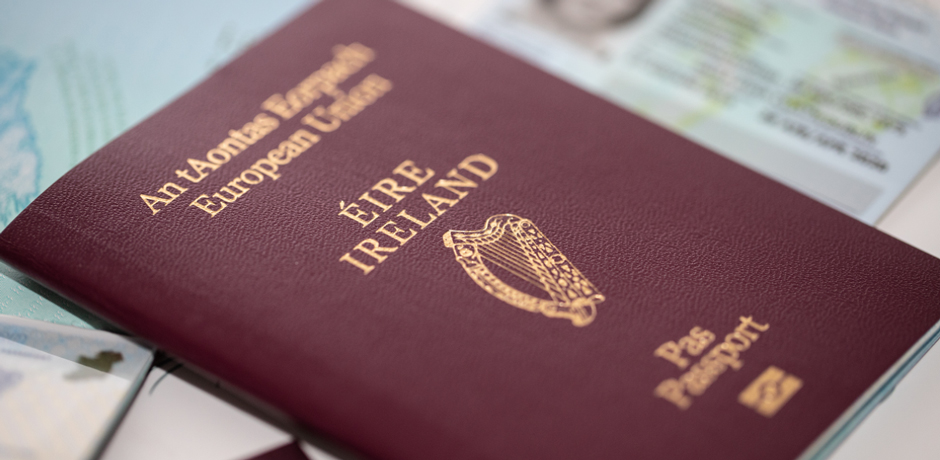 Next is some important additional advice from Ian Reynolds, who has also just completed the process of getting his Irish passport. Here's what Ian has to add to the overall advice…
I refer to the write up by your sister about getting an Irish Passport.
Having just completed the process there are a few discrepancies which you might like to note.
Processing time for entry into the Foreign Birth Register is currently circa 12 months for applicants submitting their application direct to Dublin. It can be shorter for those applicants living in relatively small countries where the Irish Embassy is permitted to process FBR applications.
Issuing of a passport once the FBR has been issued is quite a short process. Typically 3 weeks (mine was done by post and took 16 days in total). No real need to use Passport Express.
My total time from receipt of my submission to Dublin for my FBR and getting my passport was 402 days (1 year 1 month and 6 days).
I think you perhaps could have included this important point. Anyone who has a parent born on the Island of Ireland is automatically an Irish Citizen. They simply just apply for a passport – no FBR is required.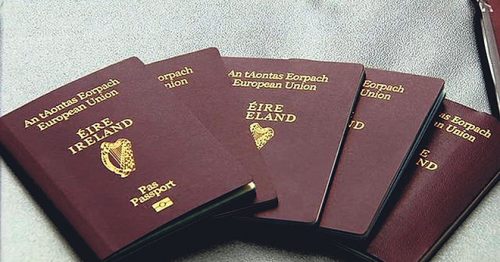 Additionally, please note children born to people already on the FBR will have their Irish heritage line protected. Children born before the applicant is admitted to the FBR will not. This is important and the subtlety of this is lost on many. My advice on this point is that parents should put their children on the FBR BEFORE the children grow up and they have children.
Females who are pregnant when they apply for FBR should flag this point up on their application in order that the process is shortened to protect the heritage line of the unborn child.
Your sister says "Whoever certifies your documents will be telephoned by the FBR Department before your application is approved."
Suggested amendment: "Whoever certifies your documents may be telephoned by the FBR Department before your application is approved."
Also a new one on me is the requirement for the parents death certificate to be certified. Not seen this.
Further advice
FBR applicants should not procrastinate. Sooner your application is lodged the sooner the process will be completed. The online application is quite straightforward and logical (easier to follow than the explanation notes).
Just make sure all the required documents are to hand. If you are short of a certificate or two don't wait for a relative to give you it. Just go online and buy a fresh cert. This is the biggest cause of delay waiting for a brother/sister/mum/dad/aunt/uncle to dig out a certificate.
There is quite a useful discussion thread here.
https://www.immigrationboards.com/ireland/foreign-birth-registration-t277641-1320.html
Regards
Ian
As mentioned yesterday, I understand that this subject may not be of interest to everyone, but judging by the emails received yesterday, a significant numbers of our readers – including some Rangers fans – have found this to be useful.
Many readers on here will be looking to have an Irish and a Scottish passport over the next few years. Perhaps our day will come…any questions or comments, please email editor@thecelticstar.co.uk