Erik Sviatchenko is best known for playing his vital part in Celtic's rich history, as part of one of the finest Celtic teams of them all, the one who can claim the title of Invincible. Indeed, Erik kindly wrote the foreword for author Matt Corr's, outstanding Celtic Star published account of that incredible season.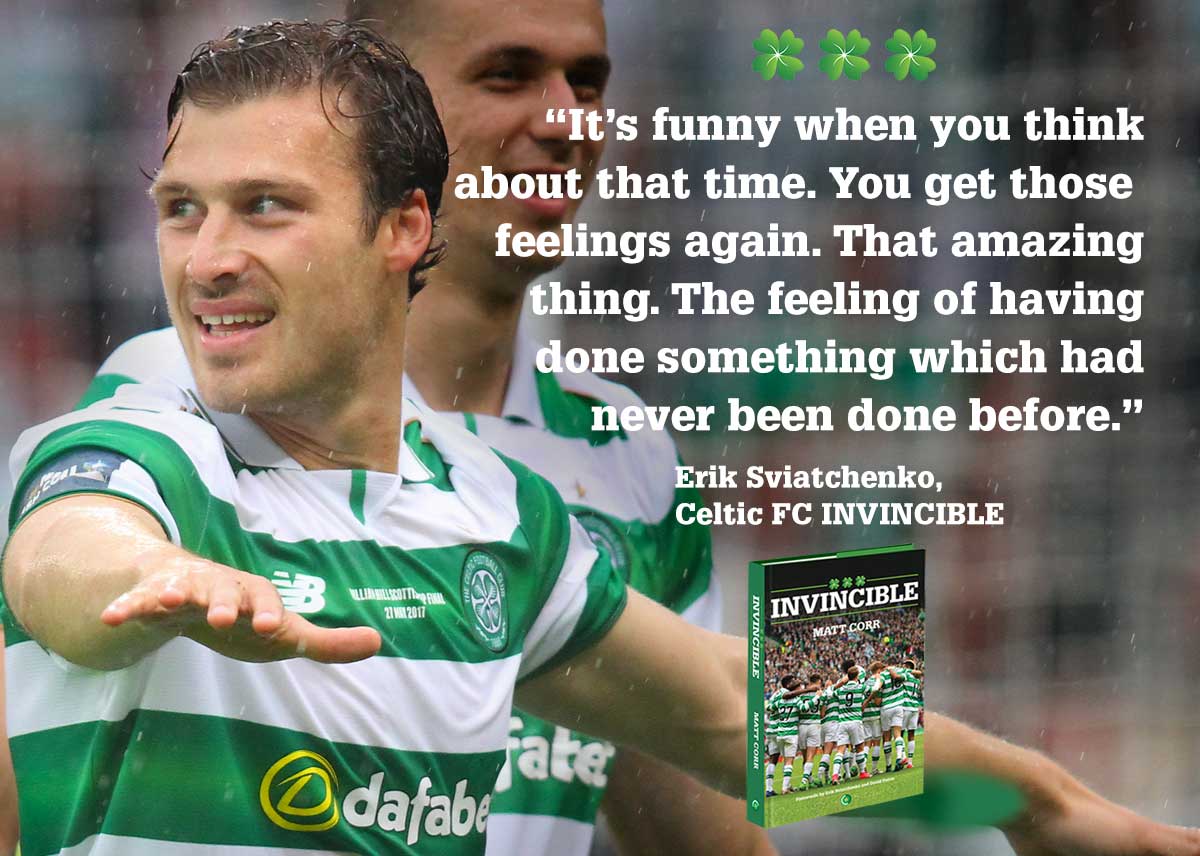 After signing in 2016 under Ronny Deila, Erik took to Celtic like a duck to water, his wife played for Celtic's women's team and his sister worked for the Celtic Foundation. When they talk of players who got Celtic, Erik Sviatchenko was one of those.
When Erik left Celtic for FC Midtjylland after a loan spell was turned into a permanent arrangement, he may have considered the possibility of playing for Celtic again had passed him by, but in an interview with Football Scotland Erik admits it was a close call as Celtic looked at defensive reinforcements this summer, before signing Carl Starfelt instead.
"There was actually a little bit of truth in it. We had some initial talks with Celtic but the new manager wanted players that he had to choose. As I understood it, I was highly-rated and someone who could have been considered but they took a different centre-back.

"It was nice to be linked and it did blow up on the internet which was fun to be a part of. It was just between my agent and the club. It was a hectic speculation time."
There was certainly a great deal of speculation on this one in the summer and at one stage the message was this one was close to being a done deal, so despite it never getting to the stage of a decision having to make, would Erik have returned for a second stint with Celtic? You get the impression he's have jumped at the chance.
"Yeah, 100 per cent. At the moment, I'm at a stage in my career where I'm at my best age and best football. I'm giving that to FC Midtjylland at the moment and I know how much they value me here and wouldn't let me go unless someone paid a lot of millions!

"But who knows? Maybe one day if I'm good enough. If not, I won't. But as I always said, there's two clubs.. it's Midtjylland, and it's Celtic. They are my clubs."
Erik of course did return to Celtic Park as captain of the Midtjylland team who knocked Celtic out of the Champions League qualifiers, and for a player who had been a regular under Brendan Rodgers before injury played a part in his falling down the pecking order and ultimately leaving the club, Erik admits it was an emotional return and a game in which he felt he had to prove a point.
"It was emotional. I was nervous, but in a good way, especially as it was something that always annoyed me that my last game against Celtic was 25 minutes against Rosenborg. Since then, of course fans had maybe been watching me, but not Celtic Park. They hadn't seen me play.

"I knew how good I was, and how good I had developed in the last couple of years. So as captain, to take my team and play such a good game, but also performing really well and having the man of the match in the Danish media in that game, it just made my day that I could show the fans what they had lost.

"That was an amazing moment and it was even more amazing when we scored in extra-time and beat Celtic over the two legs. It was a good moment for me, an important moment to close the chapter of my time there."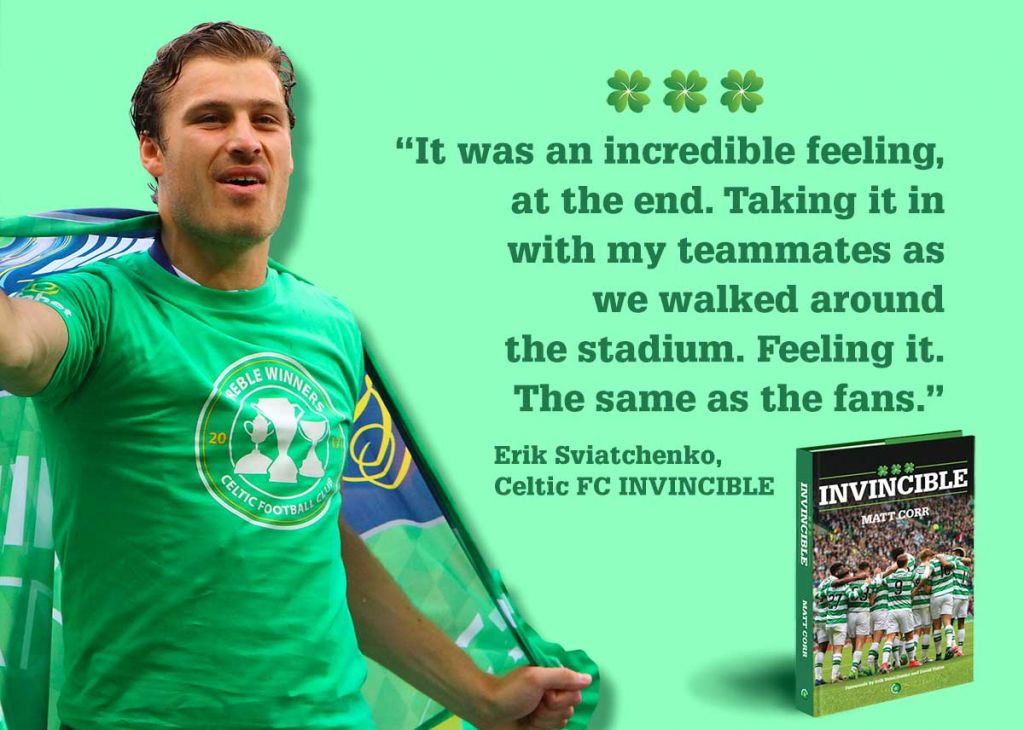 Erik Sviatchenko, it has to be admitted, performed brilliantly over the two legs against Celtic and it's enough to make you wonder whether a return to Celtic may well have worked out. That said there is an old adage in football that says you should never go back.
Yet in the case of Erik Sviatchenko, you get the impression there was a degree of unfinished business in the mind of the Invincible, and who knows, there may still come a time when that chance comes around again.
Niall J