As Celtic collect their Scottish Premiership trophy this weekend, over in Greece a sliding doors moment from the summer sees AEK Athens sit in fifth spot in the Greek Super League having gone through three managers in the course of the season.
Having courted Ange Postecoglou but plumping for Vladan Milojevic, the Greek club have repented at leisure having had a poor league performance, and are now no doubt looking on enviously at Celtic Park.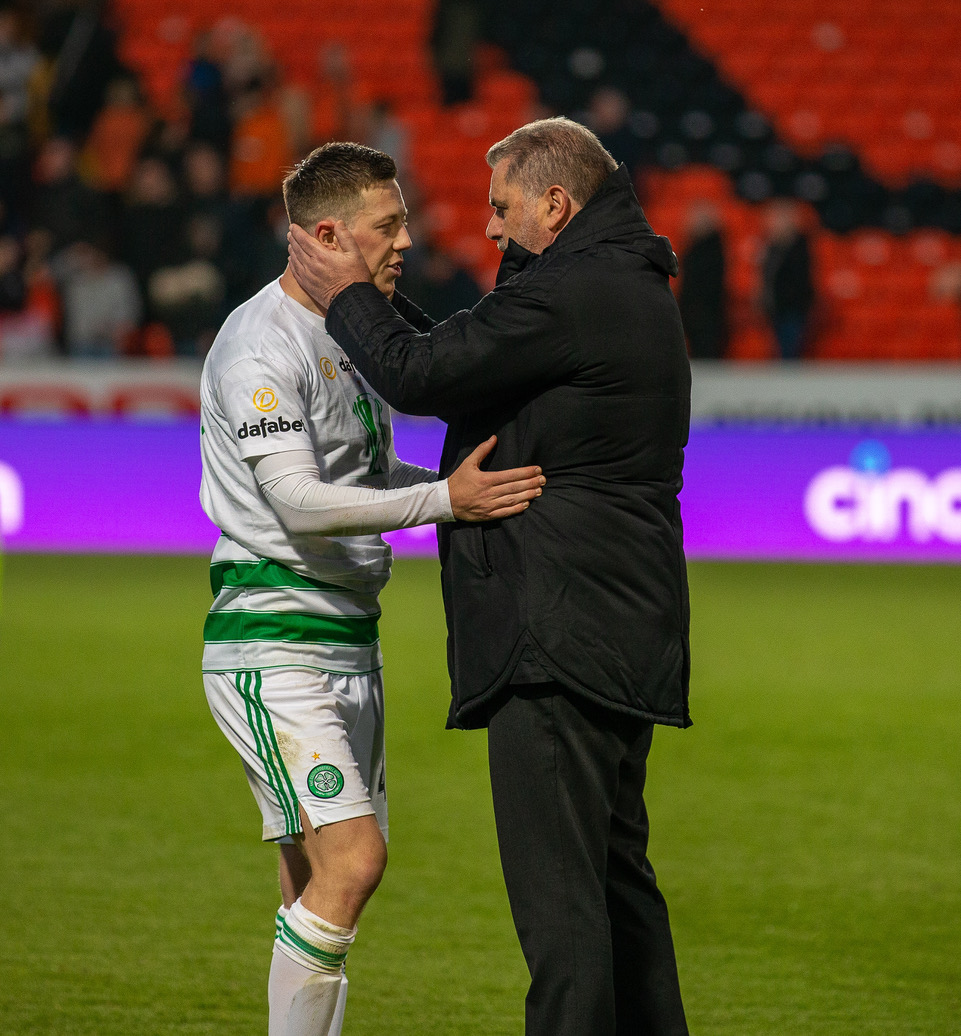 In a brilliant article in Keep Up , an Australian publication, the story of Ange's journey told by the man himself, Peter Lawwell, and Dermot Desmond is quite the illuminating read, and it shows just how close the protracted chase for Eddie Howe almost resulted in Ange Postecoglou heading home to Greece rather than Glasgow.
The story spun prior in recent months has been Peter Lawwell was the man who sent Celtic in the direction of Ange Postecoglou, and it appears that may be the case, but the nudge in the Australian's direction appears to have come from Peter's son Mark, now of course Celtic's head of scouting and recruitment, as Peter Lawwell explains.
"He first came to my attention via my son Mark, who said guy called Ange Postecoglou is manager of Yokohama. This guy's the real deal. That got my interest.

"I watched him carefully over that period. As CEO, I've always got a list of six names in top drawer – you never know what can happen with the manager. Ange was on the list for three years – just before he won the league (with Marinos in 2019). I watched him, liked him. He won the league and had great success.

"In my initial chats with Ange I got a really great impression. He was experienced, mature, had courage in his convictions. And having watched him over the years, he played football the right way.

"He was a football enthusiast, a football nut. He not only knows about Japanese, Australian and European football, he knew about Scottish football and Celtic, he knew the task that was (potentially) ahead of him. He knew Celtic.

"I'd spoken to Frank (Trimboli, Postecoglou's agent) a couple of times in the process to gauge Ange's availability and interest – we were looking (for a manager) from February onwards. Frank said he'd be interested, so we kept him in mind."
Six names on a list consistent with the message given Dermot Desmond's recent Celtic TV interview. But at that stage the drawer remained unopened as Celtic continued the pursuit of EPL pedigree and Eddie Howe. But as we all know that was about to end after three months of haggling with a rebuff from the former Bournemouth man.
At the same time Ange Postecoglou, having been keen on the AEK Athens job as a way of being closer to family, and at the same time getting into European football, received the same knock-back he'd received from European clubs before as the Celtic boss explained.
"Twelve months ago, we kind of made a decision that we'd been in Japan for almost four years, and I thought it was time to move on and look for the next challenge, but I didn't know what that would be.

"Because the reality is, there wasn't really still too many doors opening for us, particularly here in Europe, which was the ultimate goal to come over here. And so I wasn't really sure what the next step was going to be and to be honest, I wasn't disheartened but I just felt, well, with everything I've done in my career, it was (still) either going to be somebody taking a real gamble on this side of the world or me just having certain things, sort of stars aligned for me to get an opportunity.

"And thankfully for me stars aligned because working with Yokohama gave me a link into Europe through the City Football Group and their association automatically means that there are eyes from here looking there and for me, it was the right eyes and the right kind of people were looking at what I was doing.

"And again circumstances where Celtic have gone down a certain road with a candidate. It didn't work out with Eddie Howe, and I was the next cab off the rank and it happened really quickly after that."
And stepping into the void in their time of need came Celtic, Peter Lawwell and Dermot Desmond.
A Zoom meeting was arranged with Ange Postecoglou as Celtic looked to move fast after the let-down of the Howe debacle and Postecoglou ended the meeting scarcely wishing to believe, but almost certain he had, been offered the Celtic job, as Peter Lawwell explained.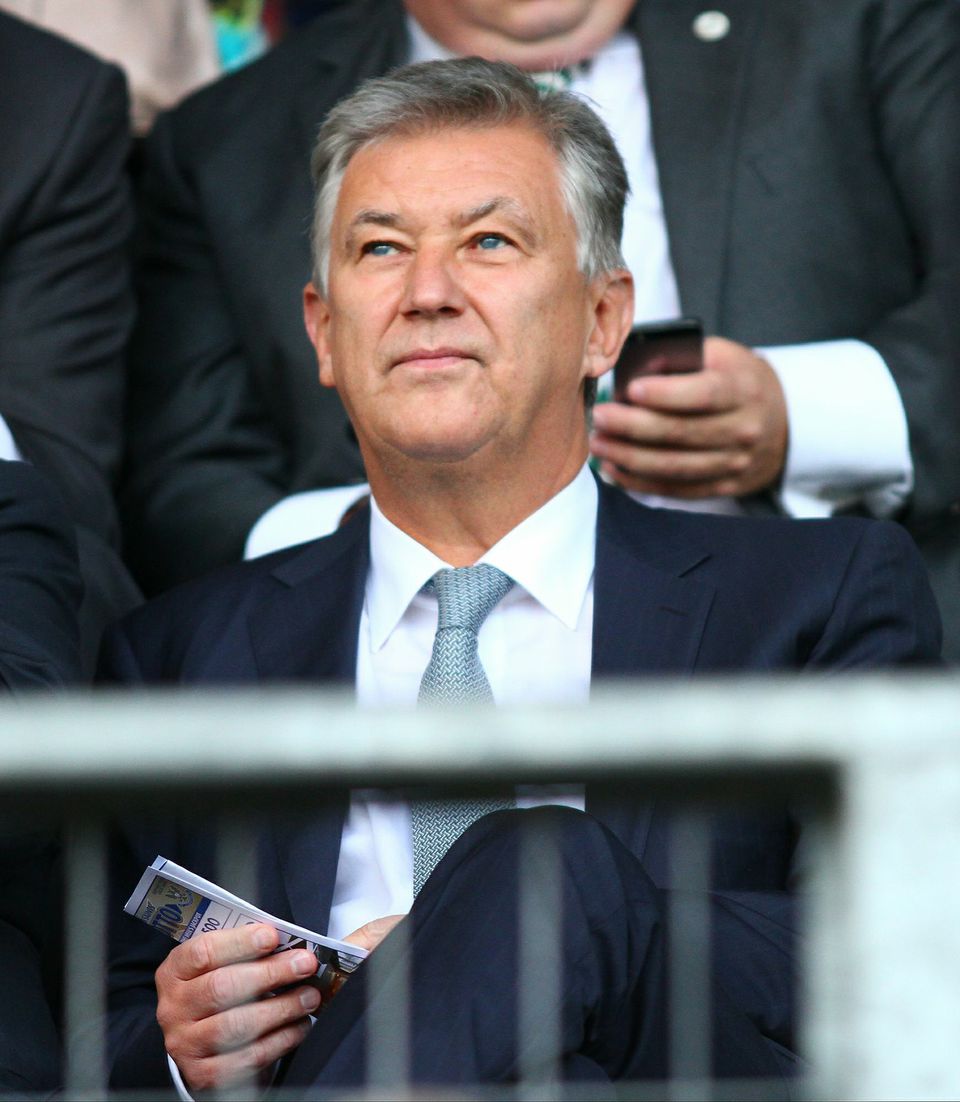 "Our first option was Eddie Howe. Being British, we thought he would know British and Scottish football and we liked him. When Eddie pulled out at the end of May, we went to the list. We agreed that I would speak to Ange and Dermott would (separately) speak to him.

"Dermott had a Zoom call with him and called me back and said 'we don't need to talk to anyone else'. He thought Ange was the real deal."
Postecoglou had meetings with Peter Lawwell, Chairman Ian Bankier and the briefly in post former CEO Dom McKay, but it appears it was Desmond who was the driver by that stage, convinced he had the right man in Postecoglou, as he explained in his Celtic TV interview.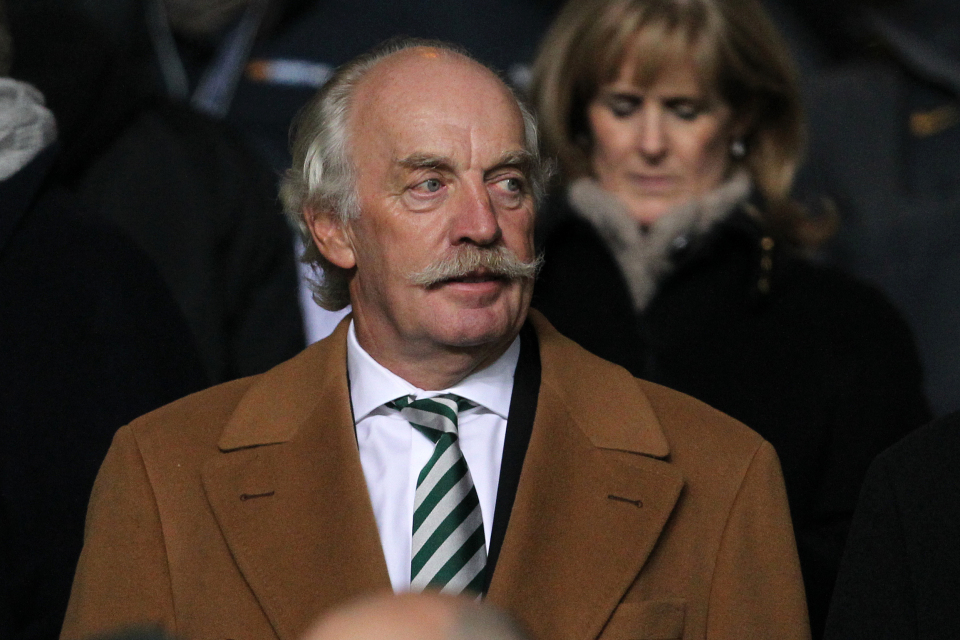 "(Initially) I had no idea who Ange was, I couldn't pronounce his name. Peter was insistent he was a person we should put on the list, that he had a great record.  We pursued another manager (Howe) in public. He was excellent to deal with. But, unfortunately, for personal reasons, he couldn't take up the position. That happened at 12.30 on a Thursday and I made arrangements to speak with Ange at 5 o'clock UK time."
Celtic and Posteoglou still had obstacles in their way. Compensation with Yokohama Marinos was more expensive as a title win had triggered a new improved contract and with it a higher compensation figure. Celtic managed to deal with those negotiations in fairly short order, but it still took a number of days due to language and time difference issues, and then came the period of isolation required in London for the new manager.
Despite this Postecoglou was announced as manager just thirteen days after initial contact was made. Then of course came the criticism in the mainstream press and even initially in certain quarters of the Celtic support, but by that stage Lawwell admits that was all background noise and inconsequential, so certain were they that they had the right man.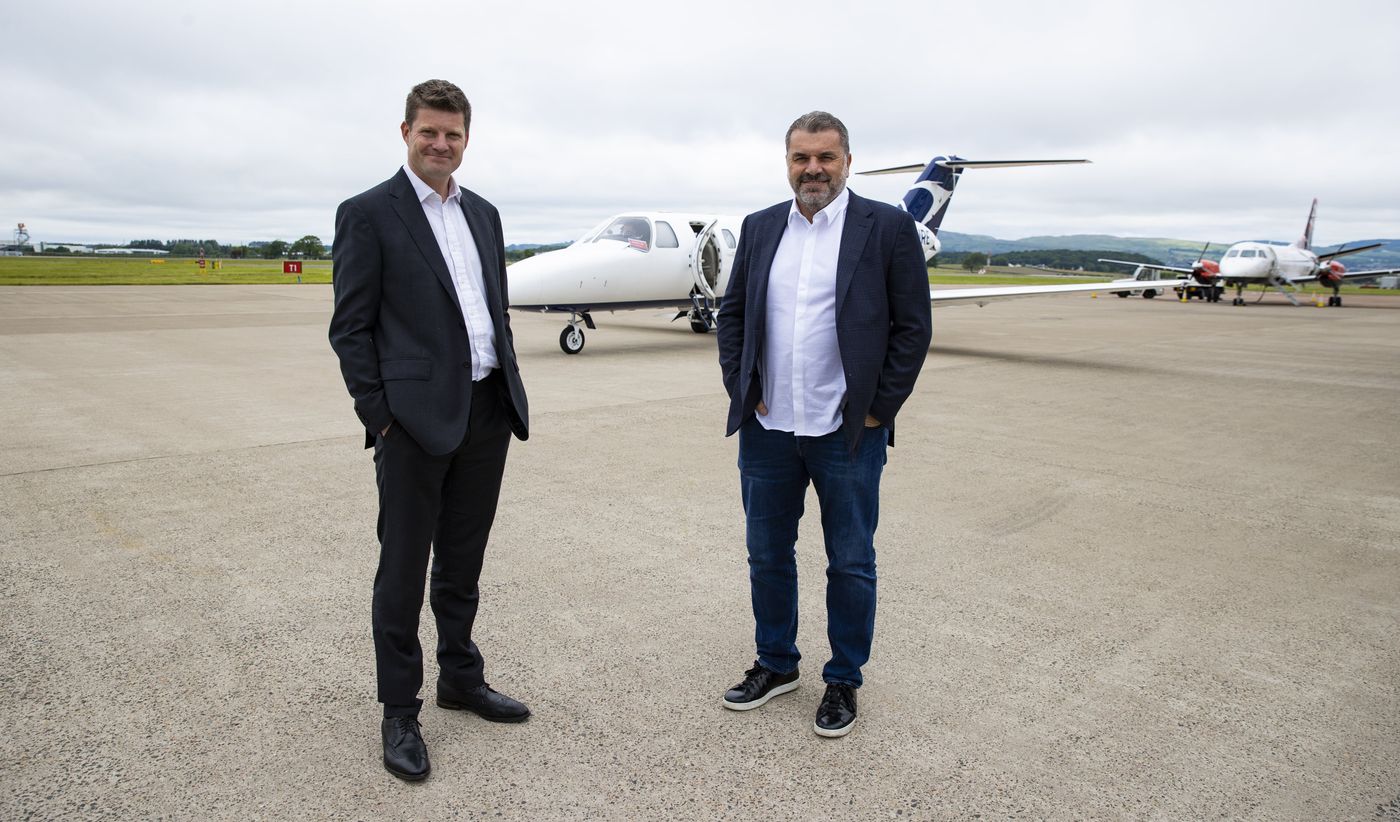 "To a great extent its irrelevant, it didn't matter. Because if you believe in what you're doing and your appointment, the noise around it is irrelevant.  It was just ignorance really, a lot of discussion and comment was not very well informed. If you took five minutes to discover the guy's background you'd realise he had an outstanding record."
It was one thing believing they had appointed the right man, it must also be said those appointing the manager also left something of a horrific mess for the new guy to clean up, but for Ange Postecoglou that was simply the task at hand and he set about planning Celtic's return to grace from temporary digs at Chelsea Harbour, calling on all his experiences from Brisbane and Marinos.
"Once I got the sense that it was going to happen, I just got really focused on making sure that I didn't let people down, the ones who took the punt on me. But second, that I brought success to the football club and that would then give me the impetus to keep continuing here.

"It's very similar in terms of the construction, but just the scale is enormous, even compared to Yokohama where, a big and well-supported club, but again, in terms of infrastructure, resources, this is a different scale.

"So with that comes more responsibility, of staff and the way you handle those resources, the actual mechanics of what I want to do and building belief into the group, building a certain environment and culture.

"The biggest curiosity around me, particularly when I first got a job, was I came on my own. No staff, no entourage. And that's very unusual, particularly here in Europe. One reason I can do that and I'm comfortable doing that, is that particularly when I was coaching in Australia, when I first started coaching at South Melbourne, I was doing everything – signing players, negotiating contracts, the analysis. The training.

"You literally did everything, that started with me, and I had an interest in that all the way through. So every job I've had, whether that, Brisbane (Roar), (Melbourne) Victory or Socceroos, then Yokohama, I got my hands in everything. And I'm comfortable doing that.

"Part of it is just, I guess the controlling aspect, I need to have control. But I'm also comfortable. So coming here on my own, this is not usual, but I felt it's the best way for me to work initially. Assess the staff I had. And they've all turned out to be fantastic contributors. But then do things my way.

"It's why Australian coaches I think will do well overseas, because they have to do so much more with so much less. Whereas, here in Europe, particularly if you've been working in the top leagues, you can pretty much narrow your focus to doing one aspect of the job, whether that's your manager or a coach and have great people around you."
However Celtic reached the point of appointing Ange Postecoglou it really doesn't matter a jot, just that they did, history now shows, was the most important thing – and missing out could have been disastrous for Celtic. You only need to look to the Greek super League table and AEK's position in it for evidence of that.
One thing that does hit home immediately is that Celtic who have also taken criticism for the appointment of Mark Lawwell, may not necessarily have interviewed a plethora of potential candidates before landing on their man – such is Celtic's way – but what they do have now is a relationship between two men in vital positions within the organisation who have already worked together, know each other well and have enjoyed previous success together.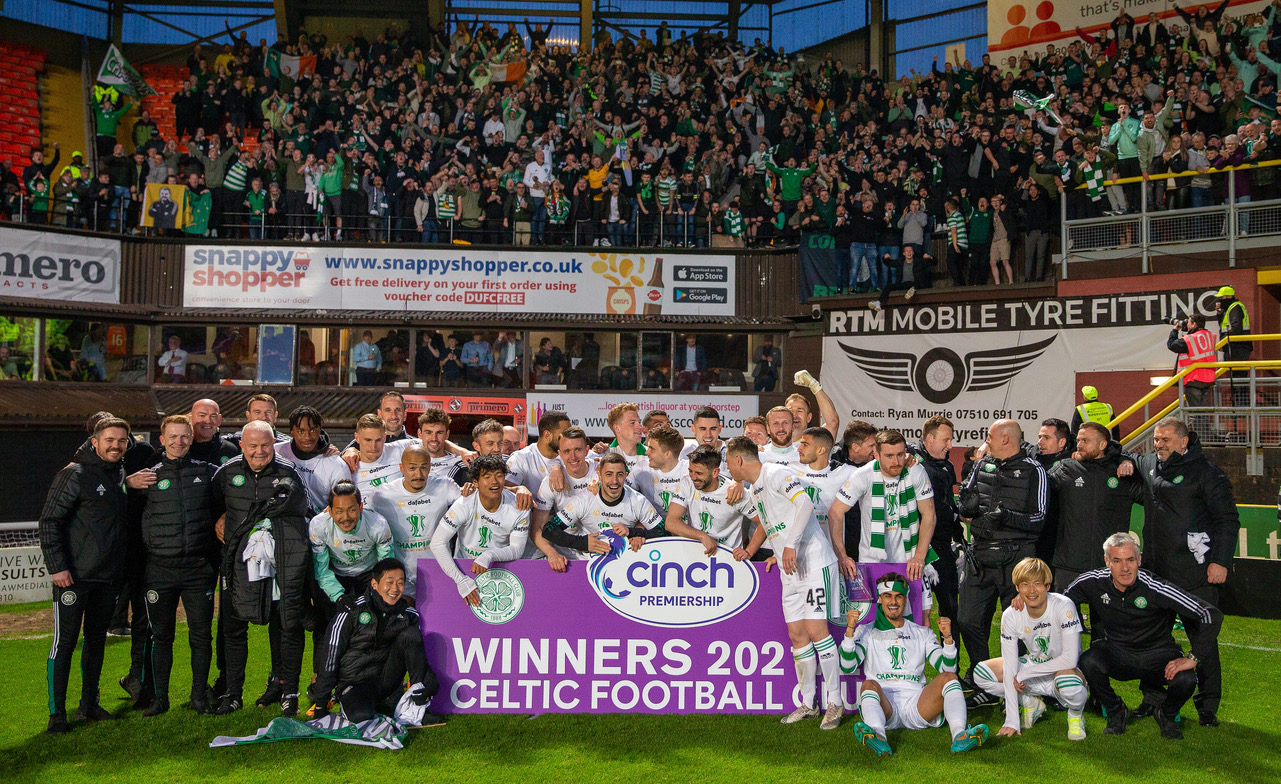 Celtic's first season under Ange Postecoglou has been an incredible success, and it may be as Celtic move into phase two of Postecoglou's rebuild, Celtic have filled another key position just as well as they have the manager's post.
Niall J