Moi Elyounoussi last night scored what could turn out to be one of the most important goals of the season for Celtic. The Norwegian's goal against a dogged, defensively minded Riga FC meant that the hosts suffered their first home defeat in European football – remember, Copenhagen came a cropper there last season so this team are awkward to say the least.
An away win in Europe is usually celebrated by the Celtic support but judging by the reaction on social media and across the various forums few were satisfied with the performance and mostly focused on that while ignoring the result.
.@CelticFC with what looks to be a stoppage time WINNER! 🔥

Mohamed Elyounoussi got the all-important breakthrough that should send his team into the next round 🍀 pic.twitter.com/LzmdAIU5FM

— Premier Sports 📺 (@PremierSportsTV) September 24, 2020
That though is missing the point. Celtic now have to go back to Sarajevo next week for the Play-off Round where they have a great chance of reaching the Group Stages of the Europa League. That really is pretty much essential given the losses that the club are going to suffer due to the ongoing absence of supporters.
As an aside last Friday we took our youngest boy up to Aberdeen to start his law degree. The car parks at the halls of residence were jam-packed and there were fresher students and parents everywhere carrying the various possessions – books, clothes, Duvets, Xboxes etc – each into their tiny little rooms. Five sharing an apartment, a shared kitchen and toilet, this repeated across block after block.
"Unbelievable," I said to my better half. "These kids are getting crammed in here and we can't get even 300 fans inside Celtic Park". The logic in allowing these teenagers to go into these student residences while at the same time preventing even small numbers of football fans from attending games is mind boggling.
The Scottish Government used football terminology in issuing the game with a yellow card after the Aberdeen players went for a pint and Bolingoli sneaked off to Spain for an overnight rendezvous. Well to use the same terminology they've scored an own goal with this one.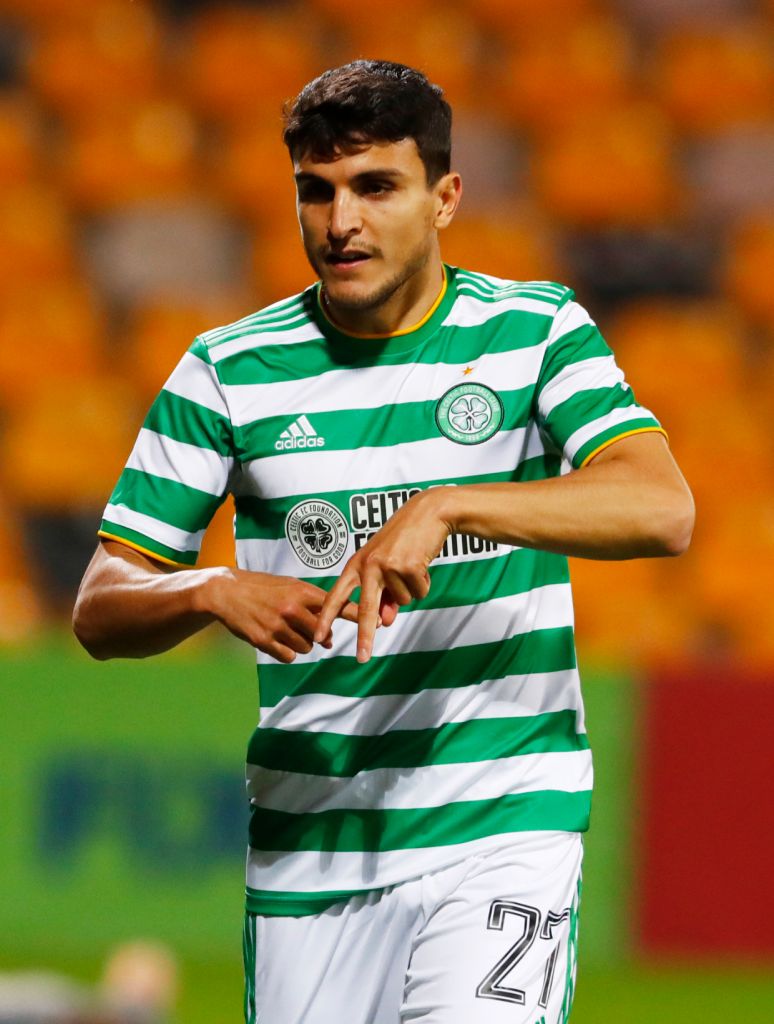 For Elyounoussi last night's goal might kick-start his own season after a disappointing beginning to his second loan spell at the club. "I'm pleased to help the team win the game," Moi said, as reported by the official Celtic site.
"That's what you want as a forward, to create chances and score goals, especially when you're sitting on the bench watching the game.
"It was a tough game and Riga defended well, so these are the type of games when you want to come on and score.
"Like everyone else, I want to play every game but when you're not in the starting XI, you just want to contribute in any way that you can and I'm just delighted that I could come in and score the goal.
"Obviously it has been a little bit challenging that I have been left out, but I do see this as a challenge and there are two ways to go – either you go around being frustrated or you pick yourself up, take that as a challenge, train hard and show that you deserve to play.
"These games are really tough because every team is going to try and do everything they can to qualify, and the game against Riga showed that. But it's all about being patient and we have enough quality, either with the players who started or on the bench, so we need the whole squad. Hopefully, we can score a bit earlier in the next game!"
And you never know, a win in Sarajevo next week and Celtic Park could be welcoming some supporters for the Group Stages.