CALLUM McGREGOR, sad that Jonny Hayes has left Celtic after three trophy laden years, is nevertheless delighted that the Dubliner has got himself sorted out so quickly, signing a two year contract back at his old stomping ground at Pittodrie.
And the Celtic star paid tribute to the role that Hayes played in getting that deal done, by offering to defer his wages for an entire year in order to assist Aberdeen as they like every other club – except one, where the garden is always rosy if the press coverage is to be believed – tries to address the financial shortfalls that have inevitably resulted due to the COVID-19 shutdown.
"He's a great character who was well liked about the place," the Celtic midfielder said, as reported by Glasgow Times. "Jonny is so reliable, you could hang your hat on him, which is exactly what you want in a teammate.
"It was brilliant to see him get sorted so quickly. I thought he would as he's a top player, but there's so much uncertainty right now.
"It's great for him to get his future sorted so soon and everyone at Celtic wishes him all the best.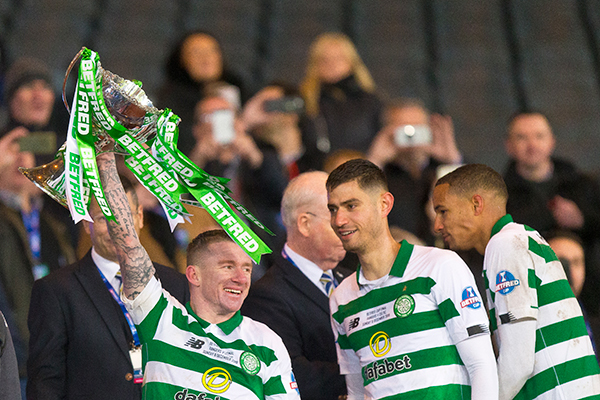 "It's an amazing gesture from Jonny Hayes (playing for free). It just shows he's desperate to play football and is back at a club he has an affinity with.
"It's great that it's worked out. It maybe needed that kind of gesture to get it over a line and it speaks volumes about his character."
Aberdeen were Celtic's nearest challengers when Hayes played for them before and McGregor believes the north-east club will benefit from his return.
He added: "We'll need to keep tabs on him when we play Aberdeen. Training with him every day for three years, we know what he can bring to the table. We wish him all the best for the season, but when we come up against him we'll be hoping he has an off day."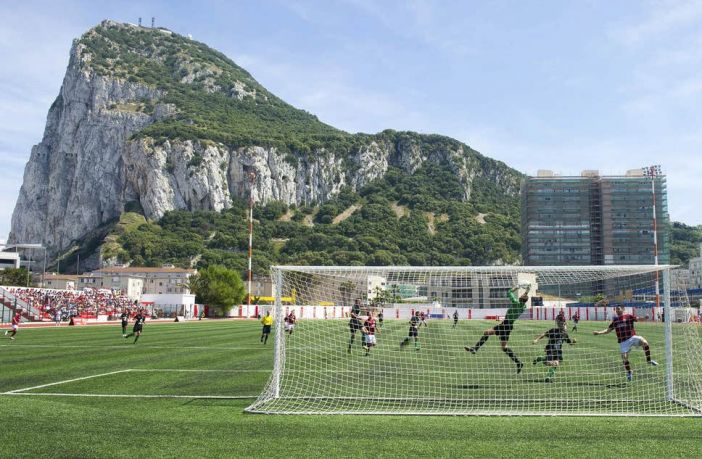 Meanwhile McGregor has also been looking ahead to the Champions League qualifiers which this year will be different. For a start they'll start in August rather than in early July and in the three qualifying rounds before the two-legged Play-off, Celtic will have the win games in a one off tie with the luck of the draw determining whether those three games are played at Celtic Park or on foreign fields.
That perhaps increases the chances of a shock – for instance the Lincoln Red Imps defeat in Gibraltar was easily rectified in the second leg at Celtic Park but in the circumstances that will prevail in this year's qualifiers the job might need to get done at three tricky away ties.
McGregor reckons that the lessons learnt by the Celtic players still at the club against Red Imps will stand this current Celtic side in good stead for these three ties. "European football can be pretty unforgiving at times," McGregor noted. "Sometimes you have to experience these things to learn and you have to make sure you bounce back as a group of players. We learned that lesson and I'm sure there is still a core of players still here who were involved that night.
"The lessons were learned from that night and I'm sure the message will be that we have to be on our game from the start. The lads will know that anyway but it's just a case of reinforcing it so we don't get caught cold.
"It's straight knock-out now. In some ways it's a positive as you know what is required in the 90 minutes. On the flip side, you know if you don't play well there is no recovery. It intensifies the situation as you will have to be at it on the night. Likewise, if you do that you are straight though. So it works both ways.
"We're a group that likes to focus on the positives. The preparations will be good and we'll back ourselves to adapt to the one-leg affairs and get through."
We are still waiting for Celtic to confirm the news that The Celtic Star brought you last week, that the club would be playing a friendly in Paris against French Champions PSG and would also be participating in the tournament that Moussa Dembele's current club are staging. It looks like Celtic will therefore face PSG and Lyon and perhaps a third match against Nice as part of the build-up to the new season starting on 1 August.
And there's some positive news this morning that the season will kick-off at Celtic Park with some supporters being admitted to the ground to see the opening match in the new Premiership campaign and to watch Celtic unfurl the nine consecutive Champions flag.
For now though the Celtic are relishing the return of physical contact in training and preparing for the new campaign. "We will have had more training time as a group and should have had a few competitive games under out belts by the time the qualifiers come around," McGregor said. "That's a major positive. It's not the first game when you have one leg and are immediately under pressure. By that stage everyone will be ready to go."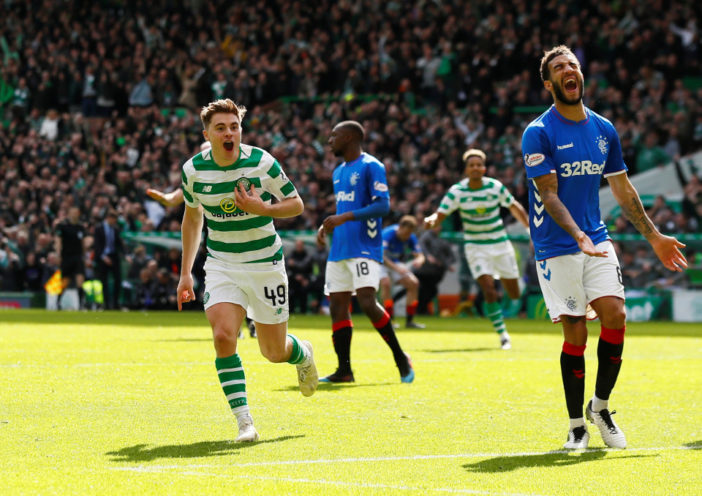 Callum McGregor joked about the likes of skipper Scott Brown, who has just turned 35 and James Forrest – the two veterans of all nine consecutive title wins – have more medals than him. "Jamesie is a couple ahead of me so I'll need to start kicking him in training," he joked. "As long as I keep played after he chucks it I might have a chance or catching him.
"Seriously, though, it's incredible when you take stock of how much you have won, and what it's been like to have been part of such a successful group of players. It's something to be really proud of. When you are young you dream of winning trophies and if you can win one you would be buzzing.
"But to have won so many in such a short period of time is incredible. You start to look forward and think you might have another seven or eight years. You think you could probably try to win another 10 medals – that would really put you in an elite category of players. When it does come to leaving the club you want to have made your mark and left a legacy.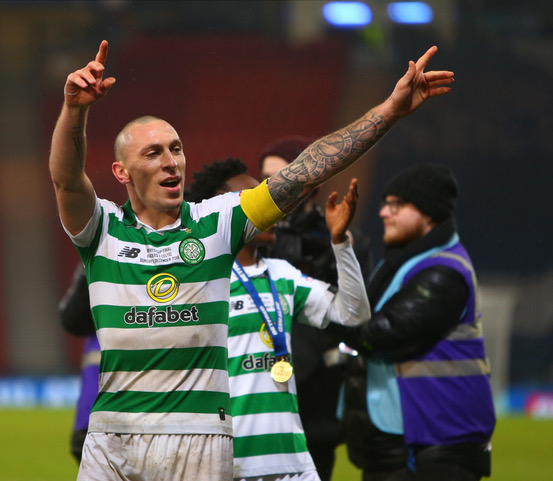 "But you can't really think about that. The reason these guys have been so successful is because they are always looking to the next one. That's always the most important. When you can do that, all of a sudden you start to accumulate the medals.
"It's funny, we could win four this season. It might be a good pub question. Obviously the Scottish Cup is still in the background and it could be an exciting year. But all of that is a long way off. The focus is on getting back playing football again and take it from there."