The Celtic Trust holds its AGM today and it may be an uncomfortable meeting for the current Trustees and officers of the Trust.
Chris McGachy, a Celtic shareholder and member of the Trust, has put forward a motion of no confidence to be considered at today's meeting, after growing frustrated by the inaction of those he sees as holding back the progression and potential of the Trust, and one describes on Celtic fan forum Sentinel Celts as 'suffering from a personality disorder. A lack of objectives and an action plan by longstanding officers reveals that the Trust cannot decide if it's a shareholders group, a fans campaign or a can-rattling charity.'
McGachy who joined the Trust during the 20-21 season – and offered his expertise as both a journalist and corporate communications manager with a view to offering 'professional advice to help the Trust build its voice and visibility' – has grown frustrated by what he views as a group that 'punches below its weight'. And has now put forward the following motion for Celtic trust members to vote on today.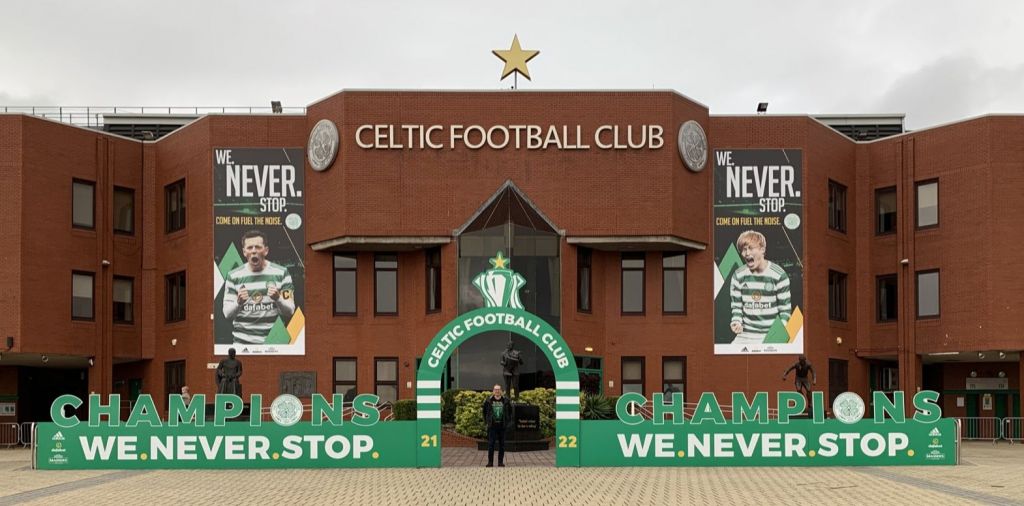 Celtic Trust motion for discussion at Annual General Meeting on 17 May 2022
Motion

This meeting agrees to a vote of no confidence in the current Trustees and Officers of the Celtic Trust.

The failure of the PLC board to deliver any meaningful European progression despite a decade of domestic dominance has been mirrored by the Trustees and Officers of the Celtic Trust.

Despite a traumatic league loss in season 2020-2021, the Trust leadership has overseen a reduction in Trust membership and no significant percentage increase in share ownership, least of all to 5%.

And in spite the formation of specialist sub-committees in early 2021, the Trust activities have seen no sustained campaigning against the PLC board or to attract either new members or to trace existing shareholders and increase its visibility as a shareholding organisation that fans can rally around.

Trust membership delivers around £60,000 per year in subscriptions. This meeting agrees that Trust activities do not represent value for money.

This meeting calls on incoming Trustees and Officers to produce a meaningful strategy document within three months of this AGM. This should include an activity plan to show with 6, 9 and 12-month objectives to show how the Trustees plan to increase both membership and percentage shareholding within the PLC club.'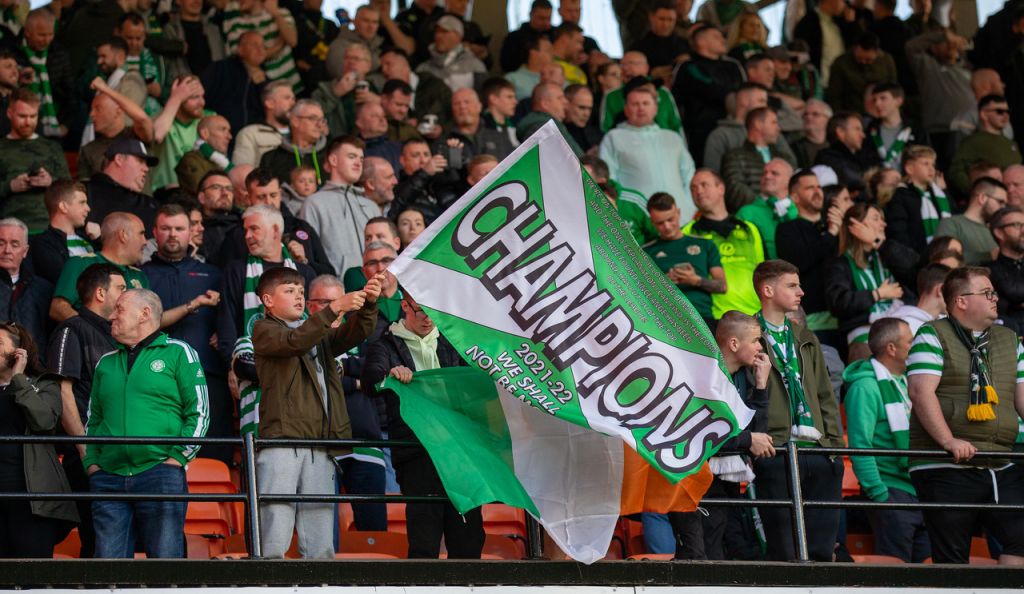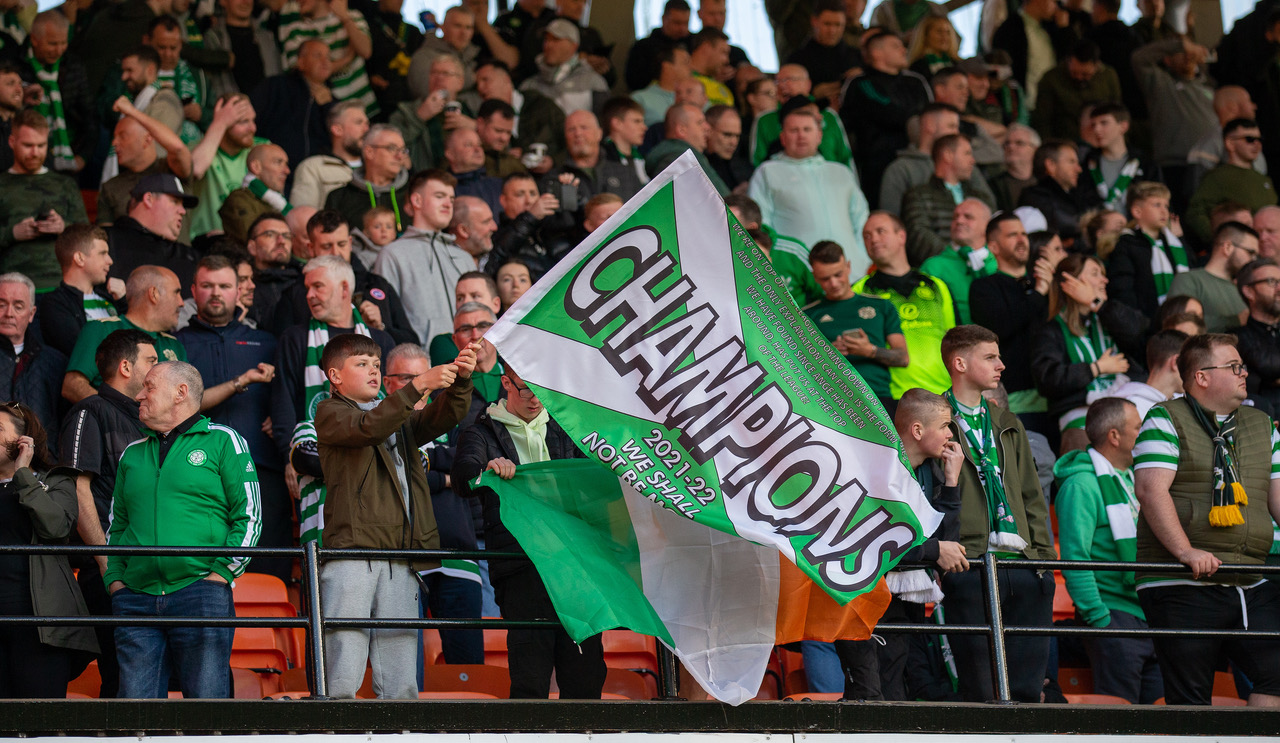 For those of us who saw the Trust appear, from the outside looking in least, to be an organisation that was in the ascendency, McGachy highlights some concerns that may be a surprise to supporters looking on, if not even to members of the Trust themselves, as he advises the Trust has, 'less than 0.5% shareholding, less than 1,000 members and falling, is irrelevant to the PLC Board, and has no strategic, recruitment or fundraising plan'.
And Chris McGachy it appears is not short of examples when it comes to communicating his frustration at an organisation he describes the Celtic board as treating with 'contempt' due to their 'amateurism'.
"Last year new recruits worked on a paper version of the shareholder register. The PLC board refused an electronic version. It was pored over and names and addresses were entered on a spreadsheet (The register does not contain emails, only postal addresses.)
"The shareholder committee identified 12,000 shareholders with more than 500 shares and 4,000 with more than 10 shares. A mailout would cost around £2,500 albeit with no guarantee of success.
"The trustees rejected the proposal to spend any money and instead tried to crowdfund the tactic. It was really amateurish to see this play out. An organisation bringing in £60k asking non-members fans to pay for stamps.
"Then, prior to the PLC AGM in November, the Trustees were forced to scramble outside Parkhead for signatures for motions that had been adopted at a meeting in the summer.
"I don't wish to embarrass people individually, but these incidents are typical of group who collectively lack leadership skills, are scared to invest in the organisation and, frankly, have been at the helm for far too long. An irrelevance to the PLC board who treat the Trust with contempt because of the amateurism."
In normal circumstances you might assume a supporters group AGM such as the Celtic Trust would be a rather dry affair, this one however may be somewhat interesting, depending on how many fellow members share similar levels of frustration to Chris McGachy.
Is there a 'loss of trust in the Celtic Trust' as the Sentinel Celts contributor suggests? I guess we're about to find out.
Niall J
GET YOUR INVINCIBLE T-SHIRT NOW FREE WITH MATT CORR'S BRILLIANT BOOK
You want one of these? It's completely FREE when you purchase INVINCIBLE from Celtic Star Books website, just click on the t-shirt below to order your copy and when you do select the size you want from small, medium, large, XL or XXL and add that after your name so we'll know which size to send you…