JONAS HOFFMAN has said that he hopes to return to Celtic Park following Borussia Monchengladbach's qualification for the Champions League. The midfielder played against Celtic in the 2016 group stages and hopes that next season, he can make a return to Paradise after sampling the atmosphere then.
Gladbach finished fourth confirming their place in Europe's top competition and Hoffman is already looking forward to the draw. As reported by the Scottish Sun, Hoffman admitted that he is hoping that a return to Celtic Park is on the cards, four years after Gladbach won 2-0 against Brendan Rodgers' side.
"It's absolutely brilliant for us to return to the Champions League. It's what we worked for all season long.
"When that Champions League anthem is played before the kick-off, you will inevitably get goosebumps.
"I still fondly remember our away game at Celtic in Glasgow. It was a breathtaking atmosphere and we won 2-0 – an amazing experience.
"So it's nights like that we are already looking forward to. The Champions League is something special for everyone. And for this club, it is simply extremely special. We are so happy that we did it."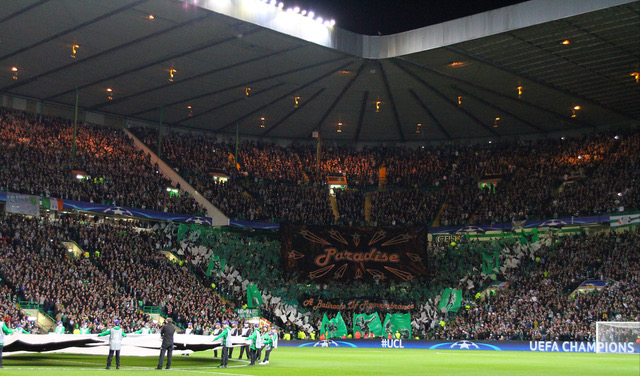 Celtic will need to overcome three one-legged qualifiers before a two-legged play-off for a place in the Champions League. The path is tough but the fact that the games are one-offs makes it an interesting proposition. Financially Celtic would benefit hugely from a place in with Europe's top clubs and less qualifying games reduces the fixture congestion.
Hopefully we can make it through and draw the German team again.
Here is the Celtic team that started that night.
Here are a few more images from that Champions League Group Stages match from 19 October 2017…