Wim Jansen's family and Paul Lambert spoke after collecting the 2022 Celtic FC Special Recognition Award at last night's award ceremony. Wim Jansen's son with the same name as his dad was pleased to speak on behalf of the family.
"It's a fantastic award and it's unbelievable that its 25 years since stopping 10 in a row. It's great ti be back and we're unbelievably proud that the Special Recognition award goes to my dad this year."
Asked about Wim's fantastic legacy at the club and just how much Wim means to the Celtic supporters, Wim's son said: "Definitely. It's been a great night, with about 600 people and a fantastic atmosphere. We've been enjoying the day already, we saw a couple of legends, a great match, I think we are one match away from clinching the title so it's a fantastic night."
A fabulous day with @CelticFC legends. What a club!#celticfc#celticpoty#hailhail pic.twitter.com/NDIqmpiSbr

— Wim Jansen (@WimJansen16) May 2, 2022
Former Celtic captain Paul Lambert also speaks about Wim Jansen and the Special Recognition Award collected by his family last night.
"As I've said before it's genius what he done. When you look back it's easy to be flippant when you win something, then go to the next one. He came in at a really tough time when Celtic did lose some top players but he replaced them with some really top players and he built a team to stop that 10 in a row.
📽️ Wim Jansen's family spoke to @CelticTV after collecting the 2022 #CelticFC Special Recognition Award sponsored by Rumor 💚#CelticPOTY🍀 pic.twitter.com/cgePlhkuyt

— Celtic Football Club (@CelticFC) May 1, 2022
"You have got to give Rangers credit, they were a strong team at that particular moment, so to do what he done was an incredible achievement and we could not have done it without him.
On the rebuild job that Ange Postecoglou has done compared to what Wim Jansen achieved 25 years ago, Paul Lambert said: "It's pretty similar it really is. The two managers came from Japan, they lost their first few games, with it they had to rebuild the team. Like I said before in my time we lost Paul McStay, Di Canio, van Hooijdonk and Cadete, people like that.
"Ange was the same. He lost top players as well so when you look at that side of it the similarities are there. The only difference being the pressure of 10 in a row on Wim's shoulders and you couldn't imagine that, but Wim never showed it. So there are similarities," Lambert said.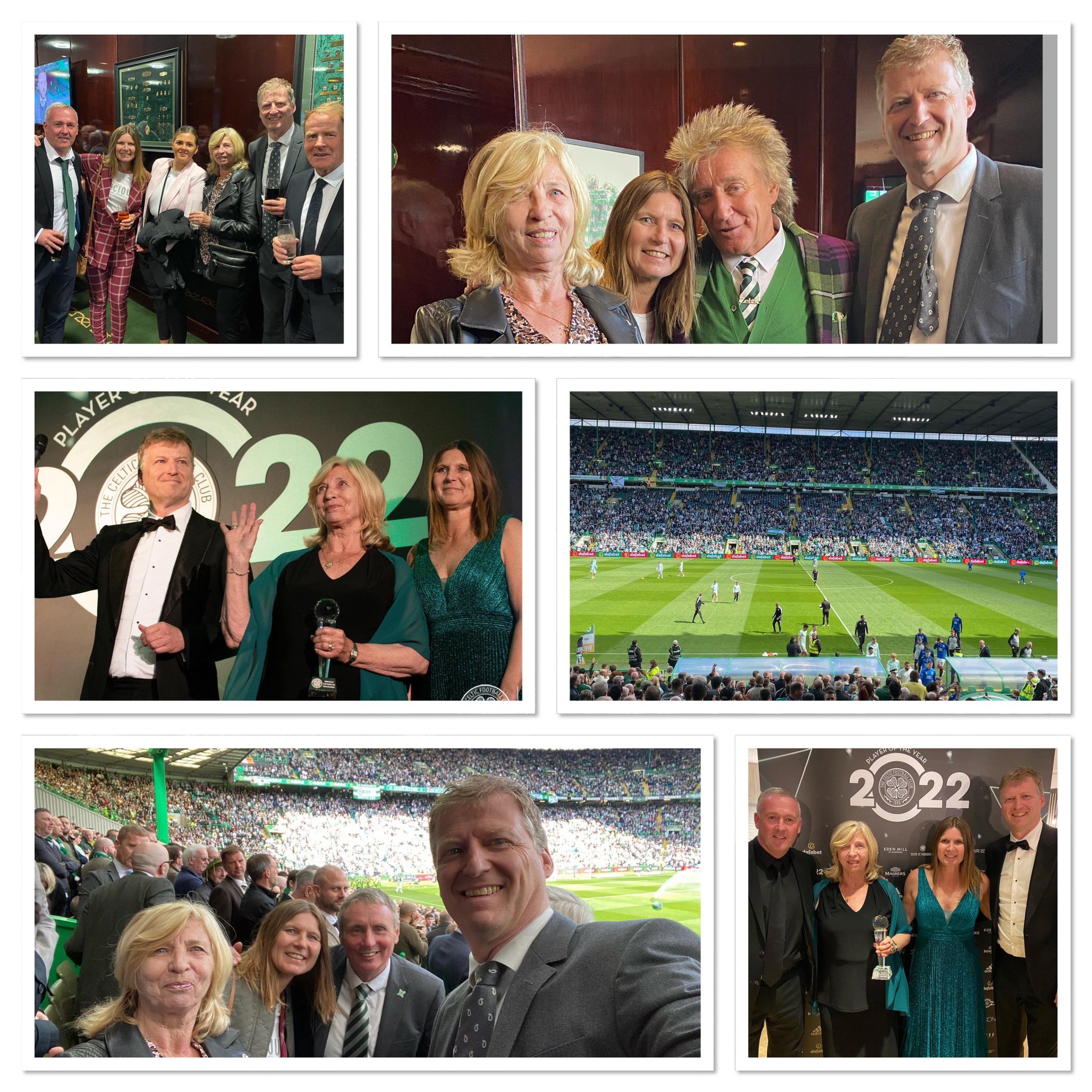 "It was a watershed moment stopping that 10 in a row. It flipped the coin. It was a huge, huge title. It was the hardest title I've ever won but we would not have done it without him.
"His family coming over is really fitting. They were always at the games when we played, they never missed games so they were probably a rock or him and vice versa so I don't think you could find a more fitting tribute for a special manager."
🍀 The 2022 #CelticFC Special Recognition Award sponsored by Rumor goes to Wim Jansen.

Wim Jansen's family is here to collect the award.

He will forever be remembered as the manager who stopped the 10 in season 1997/98 by lifting the championship.

YNWA, Wim 💚#CelticPOTY🍀 pic.twitter.com/a7j8NDSZqC

— Celtic Football Club (@CelticFC) May 1, 2022